Argynnis auresiana
Moroccan High Brown Fritillary
euroButterflies
by Matt Rowlings
copyright © 2003-2023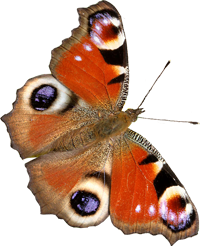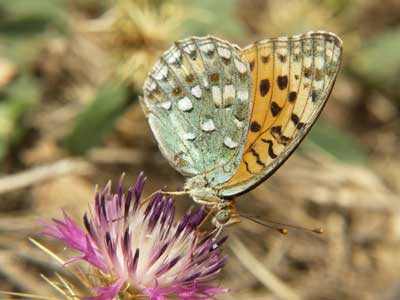 Middle Atlas, Morocco, June 2005
Heavy green underside markings.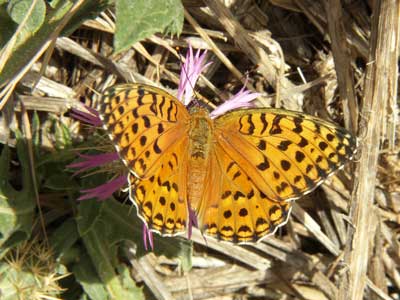 Middle Atlas, Morocco, June 2005
Variegation of the orange is noticeable on most of these upperside photos.
Field notes and information
Formerly considered the north African subspecies of the high brown fritillary, A. adippe, but now usually raised to species rank.
Identification & Similar species: Only the dark green fritillary A. aglaja flies in its range. That species lacks the row of brown spots of the underside hindwing post discal area, and it is also quite rare.
Distribution & Flight: Across north Africa in mountains and hills. In the Middle Atlas it flew amongst the cedar forests and scrub oaks between 1600 and 2000m, in the High Atlas we found it at higher levels upto 2500m flying over open flowery but very dry rocky places.
Habitat & Behaviour: Forest and open grassy places. Frequently feeds on thistles.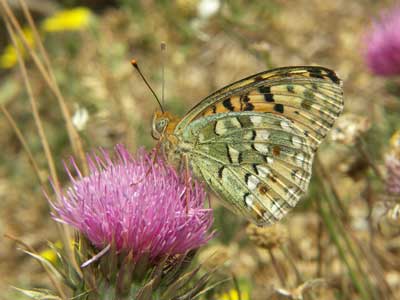 High Atlas, Morocco, July 2005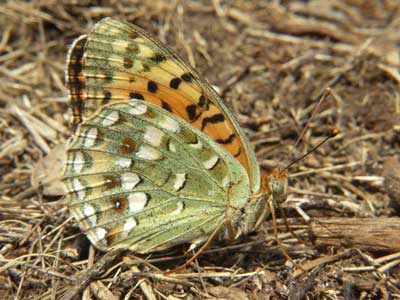 Middle Atlas, Morocco, June 2005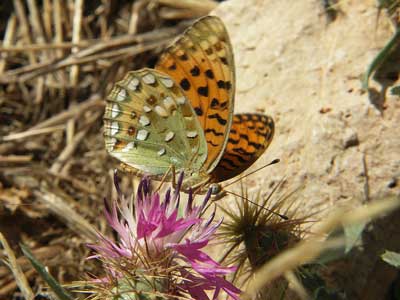 Middle Atlas, Morocco, June 2005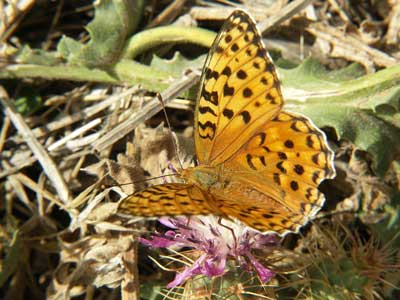 Middle Atlas, Morocco, June 2005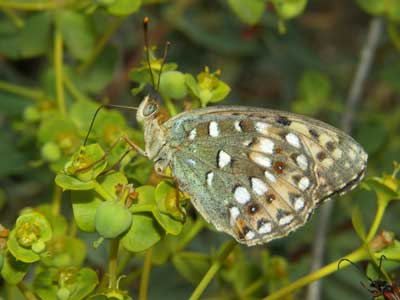 Middle Atlas, Morocco, June 2005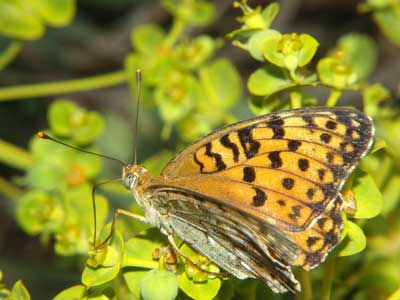 Middle Atlas, Morocco, June 2005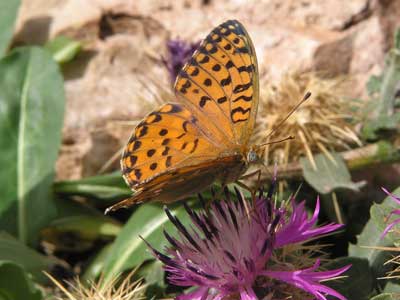 Middle Atlas, Morocco, June 2005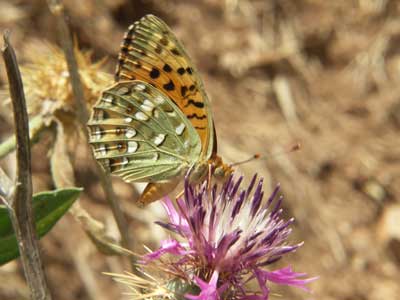 Middle Atlas, Morocco, June 2005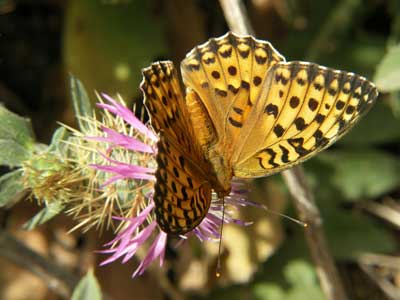 Middle Atlas, Morocco, June 2005
High Atlas, Morocco, July 2005