Plebicula atlantica
Atlas Blue
euroButterflies
by Matt Rowlings
copyright © 2003-2023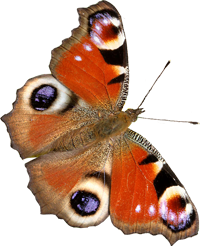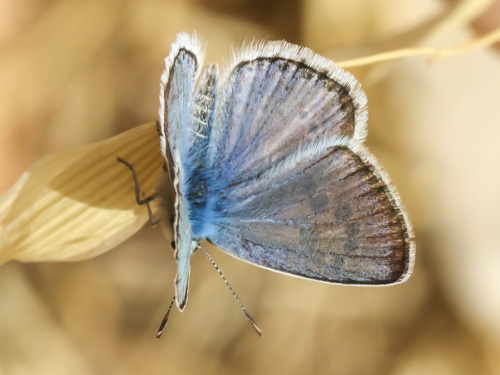 Middle Atlas, Morocco, August 2019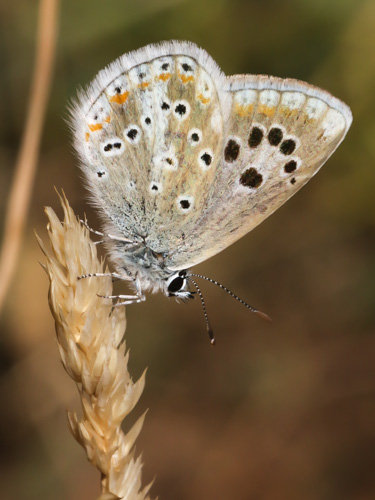 Middle Atlas, Morocco, August 2019
Field notes and information
Only from Morocco and Algeria. Very local and uncommon.
Identification & Similar species: No similar species fly in north Africa.
Distribution & Flight: The main mountain ranges of Morocco and northeast Algeria. Double brooded in June/ July and then August/ September. However, we failed to find the species in early September where we'd previously found it in May - the site had become extremely dry and devoid of flowers.
Habitat & Behaviour: Hot dry flowery places with stones. Trees or scrub nearby.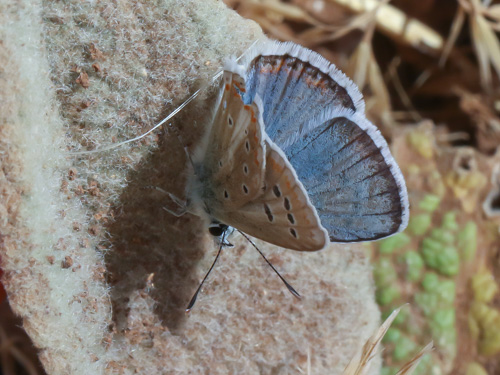 Middle Atlas, Morocco, August 2019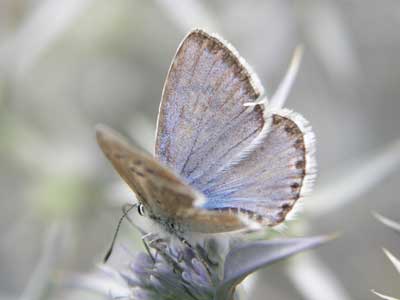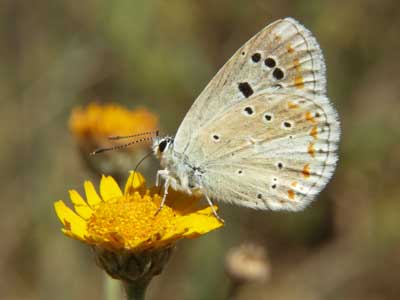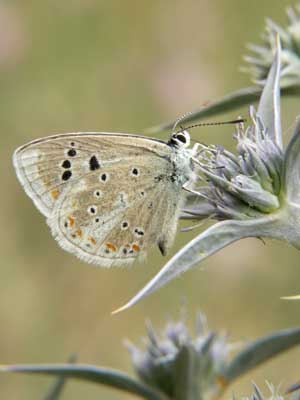 Middle Atlas, Morocco, June 2005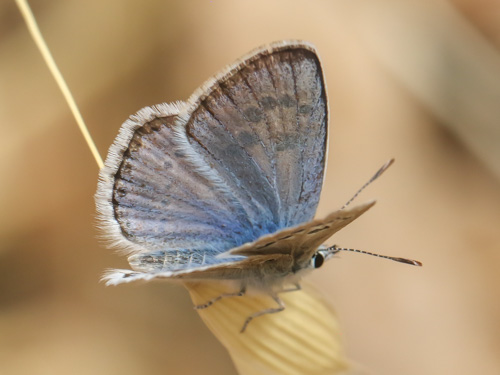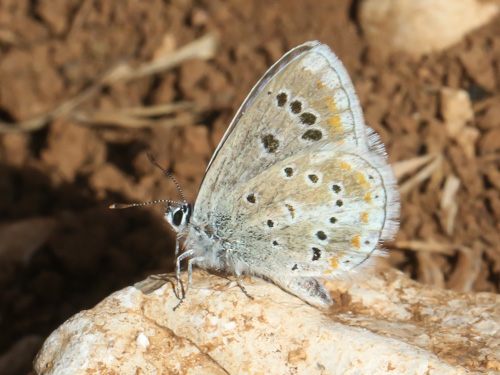 Middle Atlas, Morocco, August 2019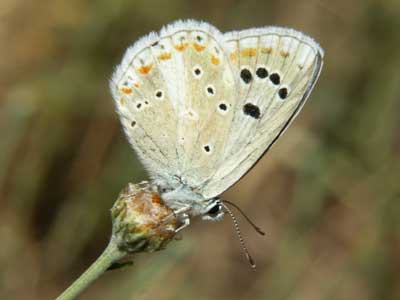 High Atlas, Morocco, July 2005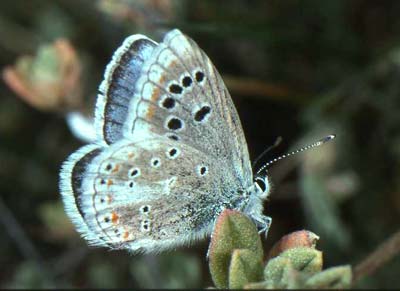 Middle Atlas, Morocco, May 1998
(c) Peter Rowlings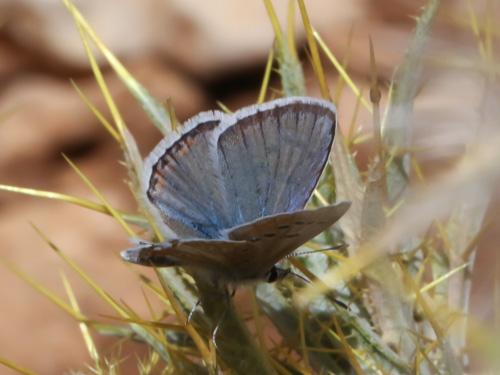 Middle Atlas, Morocco, August 2019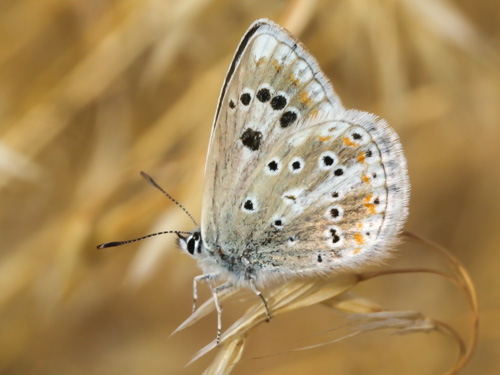 Middle Atlas, Morocco, August 2019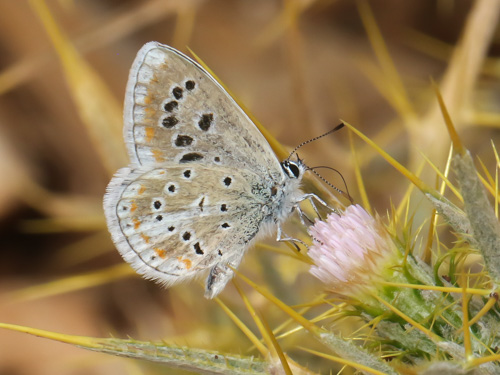 Middle Atlas, Morocco, August 2019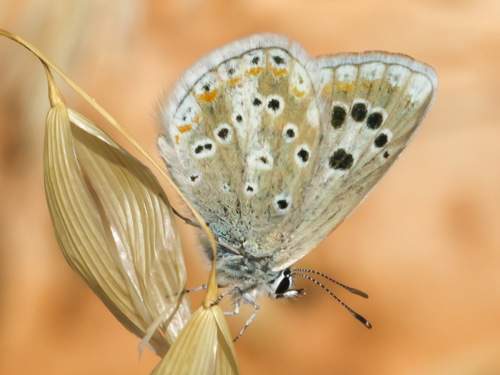 Middle Atlas, Morocco, August 2019