Plebicula nivescens
Mother of Pearl Blue
euroButterflies
by Matt Rowlings
copyright © 2003-2023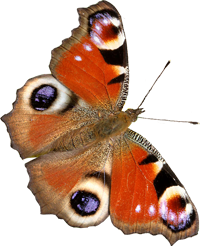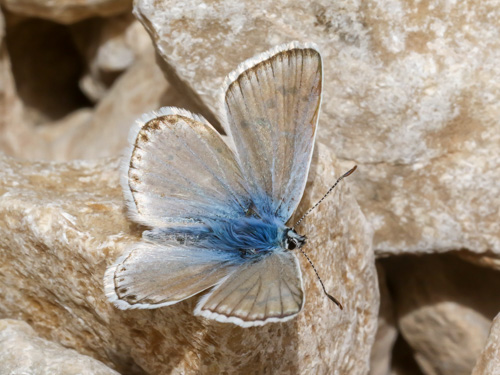 Granada, Spain, May 2019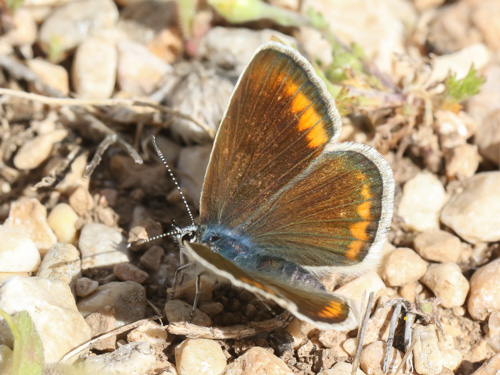 Granada, Spain, May 2019
Field notes and information
A beautiful delicate pale blue butterfly from Spain. Hard to find although reportedly widespread.
Identification & Similar species: The very pale uppersides, almost white, are distinctive to this species.
Distribution & Flight: Sporadic across hills and mountains of Spain. Very local and, in my experience, uncommon. Usually June/ early July, but emergence is prolonged from May into August.
Habitat & Behaviour: Flowery grassland, clearings in scrubland, rocky gulleys.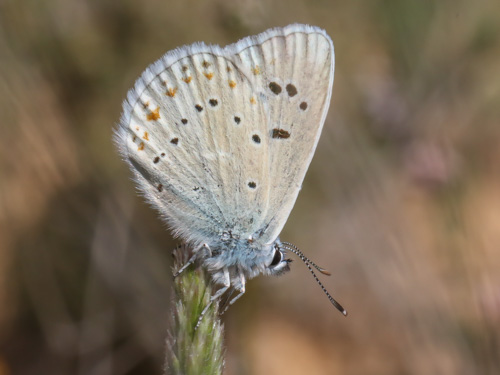 Granada, Spain, May 2019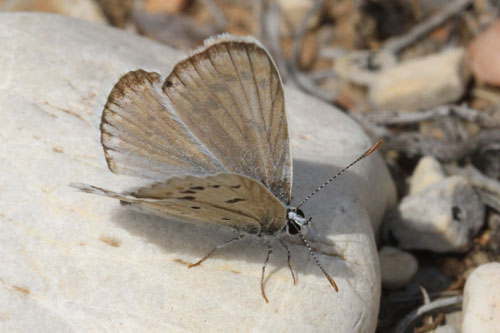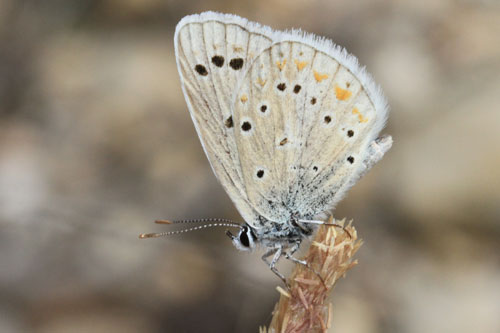 Montes Universales, Spain, July 2011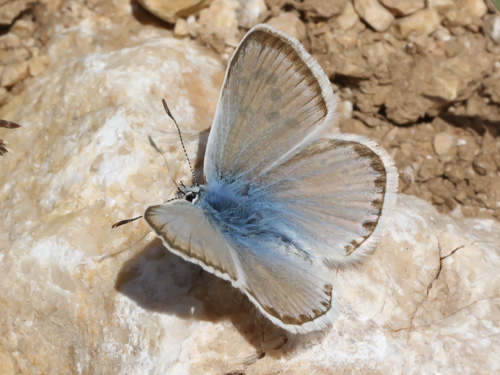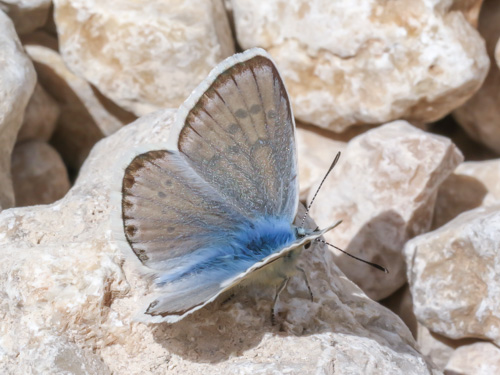 Granada, Spain, May 2019
Granada, Spain, May 2019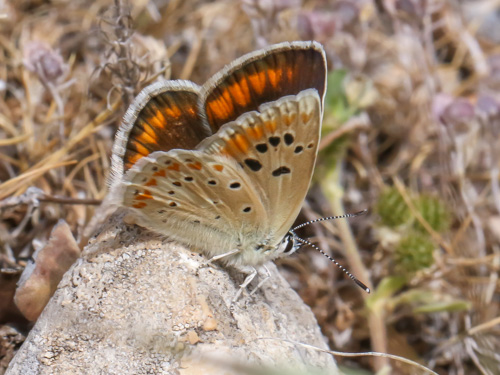 Granada, Spain, May 2019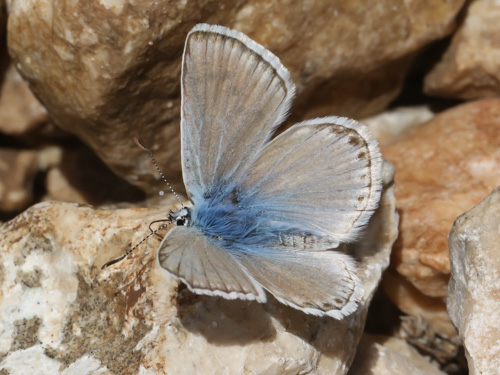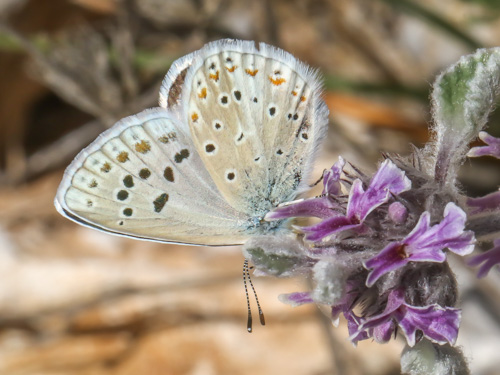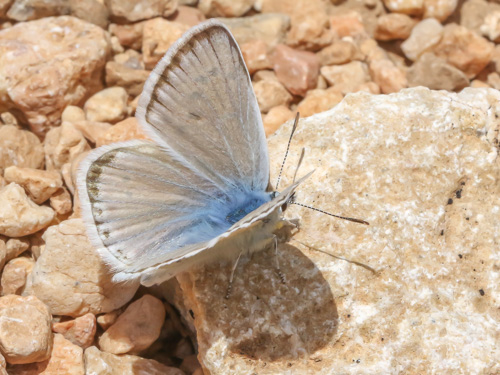 Granada, Spain, May 2019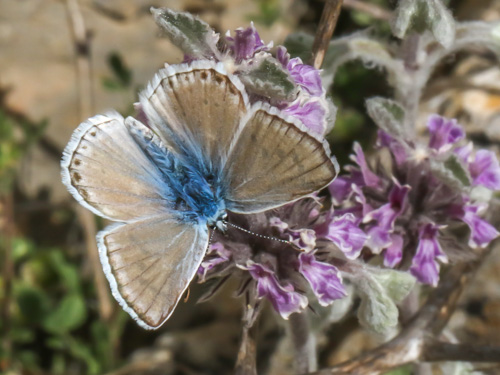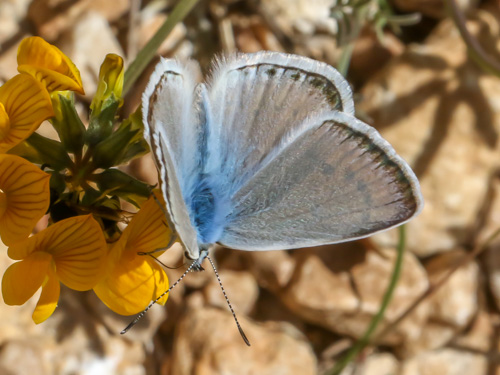 Granada, Spain, May 2019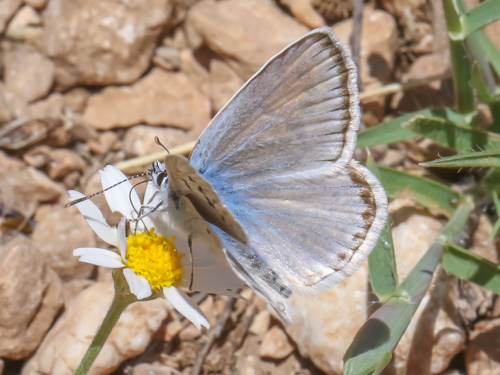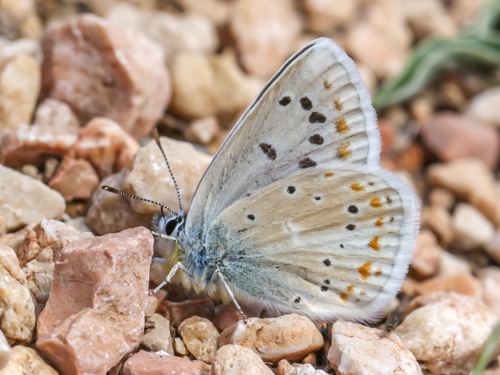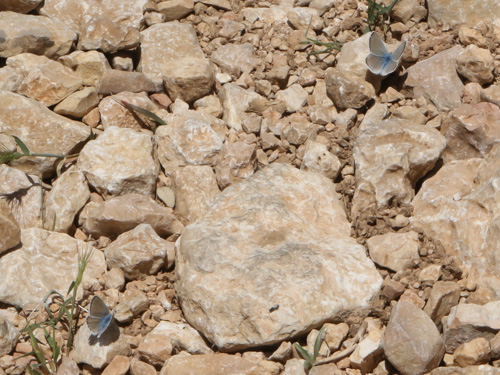 Granada, Spain, May 2019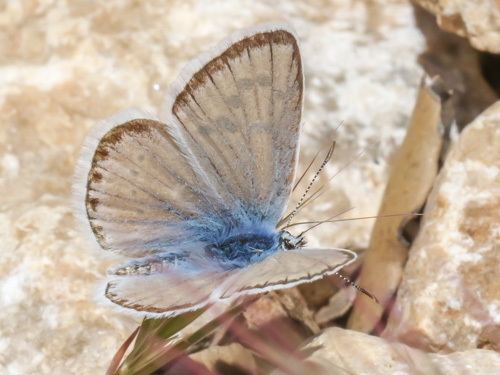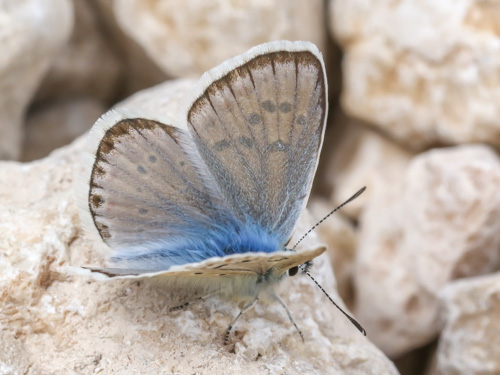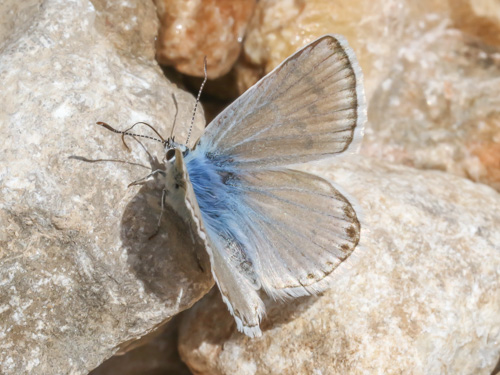 Granada, Spain, May 2019