Euphydryas maturna
Scarce Fritillary
euroButterflies
by Matt Rowlings
copyright © 2003-2023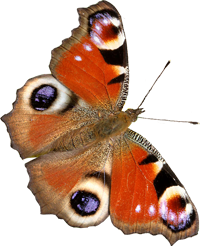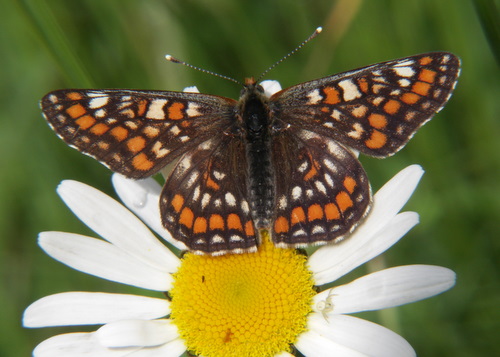 Cluj, Romania, June 2006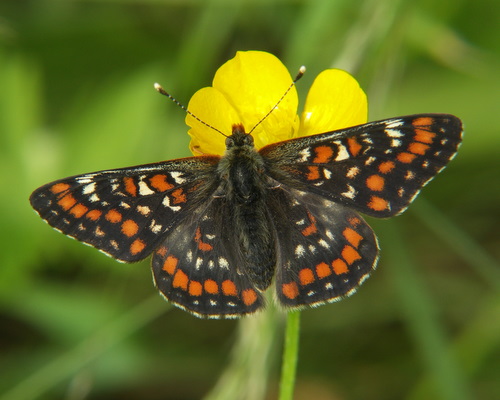 Cluj, Romania, June 2006
Field notes and information
In western Europe this is a rare and scarce butterfly and in decline. Further east it is more widespread but always sporadic in distribution. It can be common where found, although this may be seasonally dependant, particularly in the west.
Identification & Similar species: Similar to the Asian fritillary, intermedia, but ranges don't overlap and habitat requirements are very different.
Distribution & Flight: A few places in eastern France, southern Germany and eastwards through Romania and Serbia. Only recently found in northwest Italy where it has a very restricted range. Also from Poland, the Baltic countries, east Sweden and south-east Finland. Flies in a single brood in June.
Habitat & Behaviour: Clearings and edges in lowland forests with young bushy growth, including abundant fresh growth of the larval food plant ash Fraxinus. It flies along woodland edges and in clearings. It feeds frequently and for long periods on flowering shrubs, often at significant heights but will also fly over neighbouring flowery meadows and roadside verges (even in villages!) and take nectar from scabious, daisies and other low plants.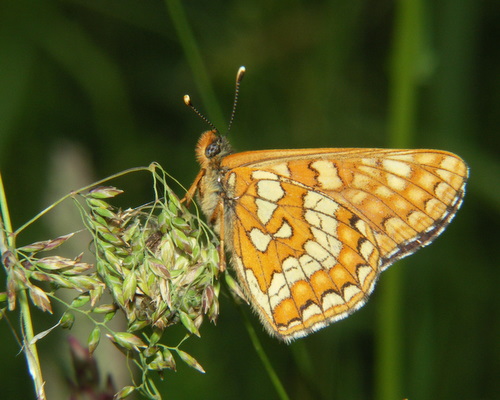 Cluj, Romania, June 2006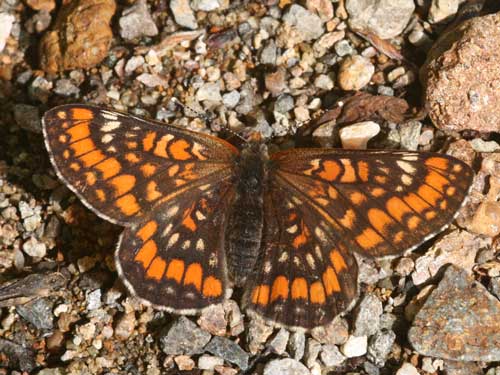 Cluj, Romania, May 2009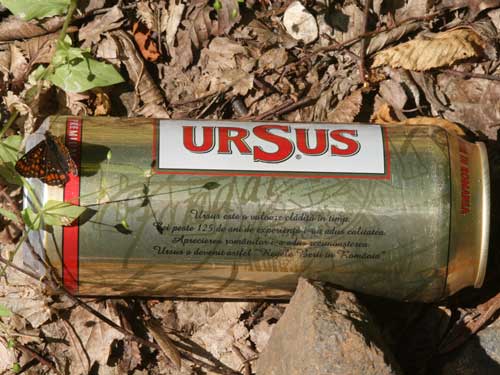 Cluj, Romania, May 2009
Good taste - Romanian Ursus beer.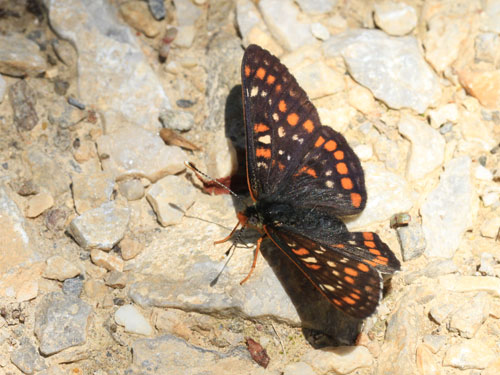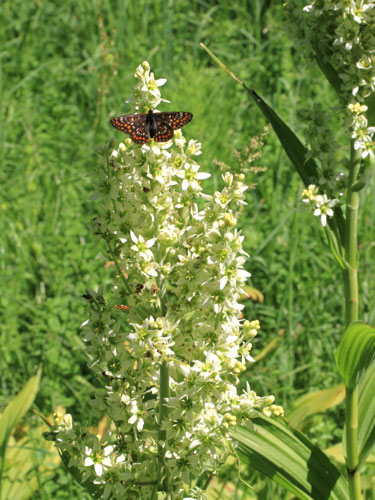 SW Serbia, June 2012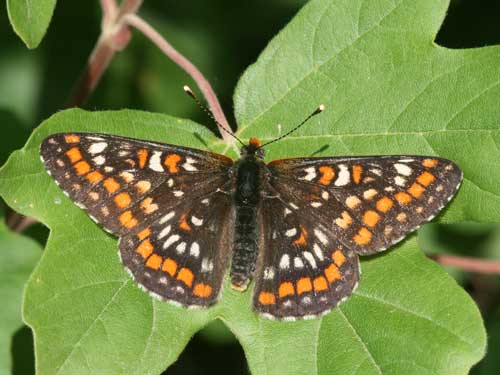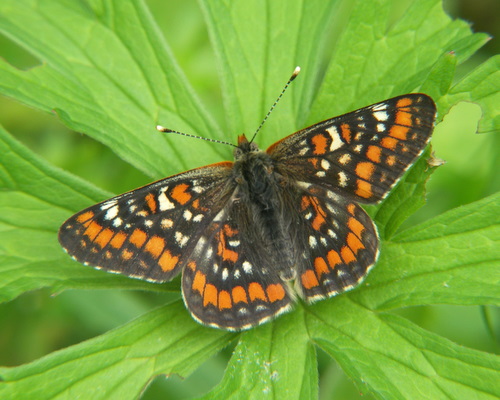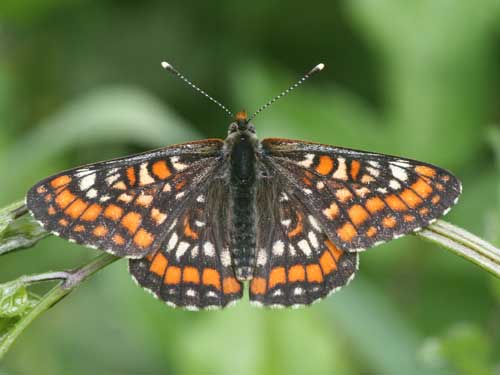 Cluj, Romania, May 2009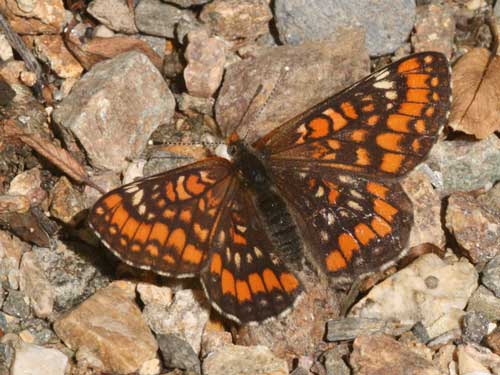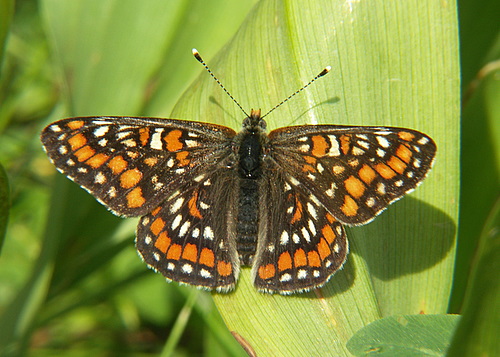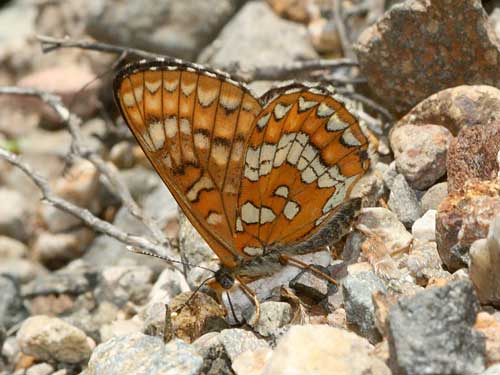 Cluj, Romania, May 2009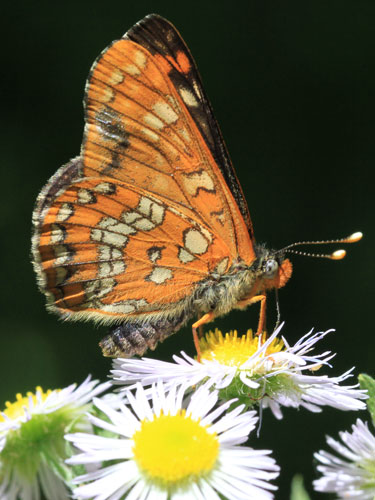 SW Serbia, June 2012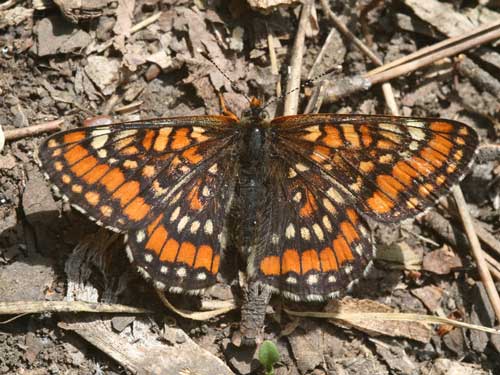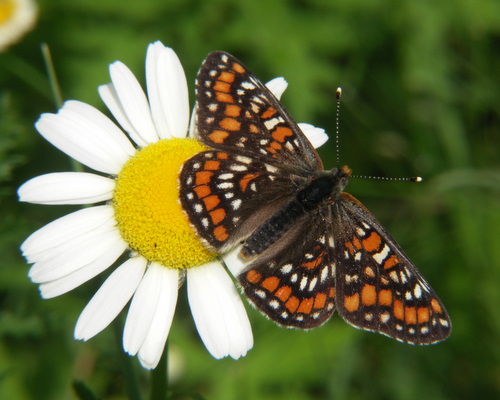 Cluj, Romania, May 2009