Melitaea britomartis
Assmann's Fritillary
euroButterflies
by Matt Rowlings
copyright © 2003-2023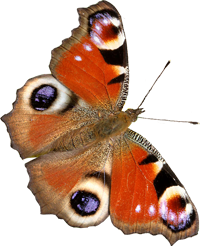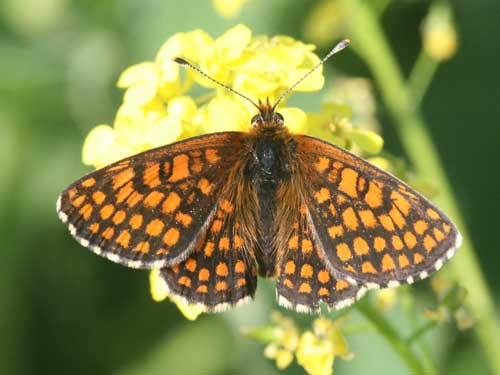 Cluj, Romania, May 2009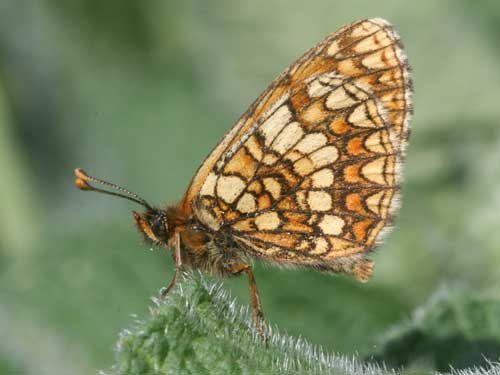 Cluj, Romania, May 2009
Field notes and information
A dusky species, found locally in flowery meadows where it flutters and glides slowly. It is extremely similar to the Nickerl's fritillary aurelia from which I don't think it can be separated reliably from wing markings alone. The current species is said to inhabit damper localities.
Identification & Similar species: Separation from some similar species can be very difficult and even impossible for many individuals. However study of genetalia on living male butterflies is possible and gives definitive results. See the
Heath fritillary, M. athalia for features that may help separate this and other similar species.
Distribution & Flight: A few places in north Italy, Slovenia, Bulgaria and eastern Sweden. More widespread from eastern Austria, Poland and Romania. Single brooded in June/ July, possibly double brooded in north Italy.
Habitat & Behaviour: Meadows, often damp. May be in woodland.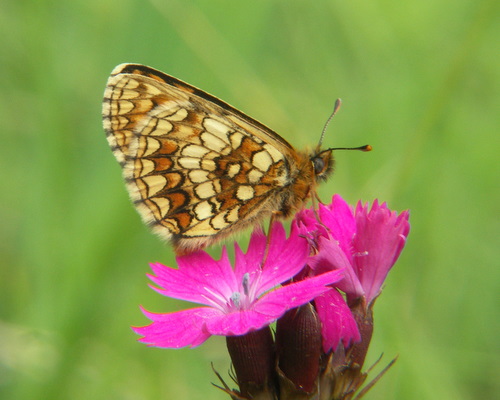 Cluj, Romania, June 2006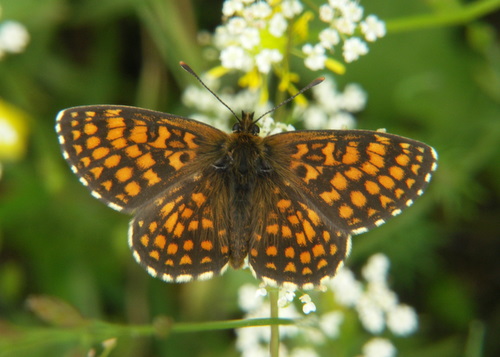 Cluj, Romania, June 2006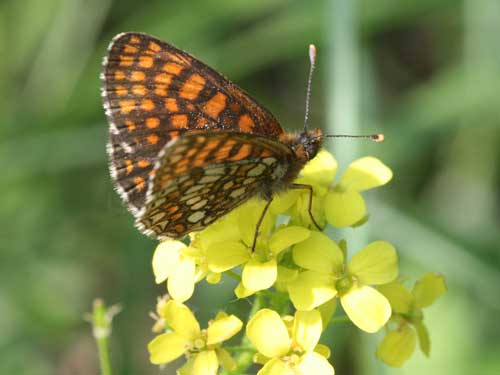 Cluj, Romania, May 2009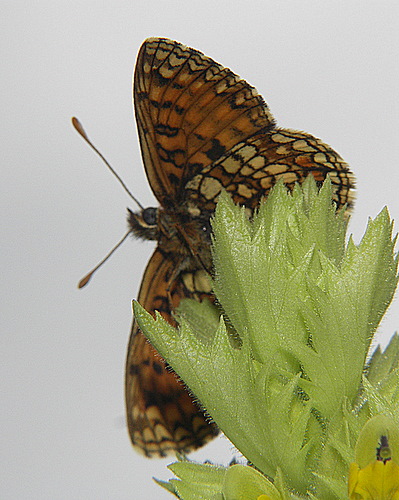 Cluj, Romania, June 2006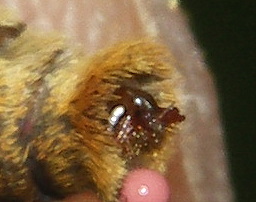 Identification of the difficult Mellicta group by genitalia. Click on link to review the Mellicta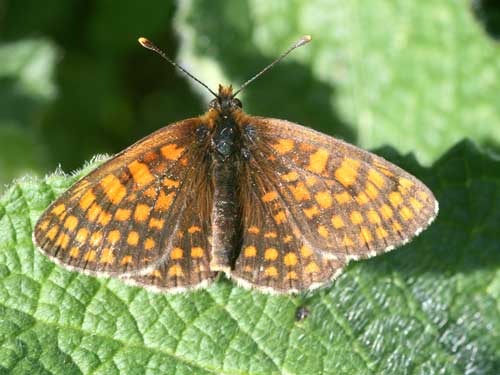 Cluj, Romania, May 2009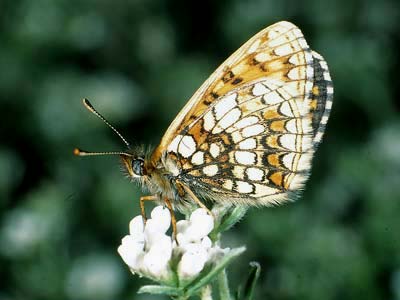 (c) Peter Rowlings SE Czech Republic, end June 2001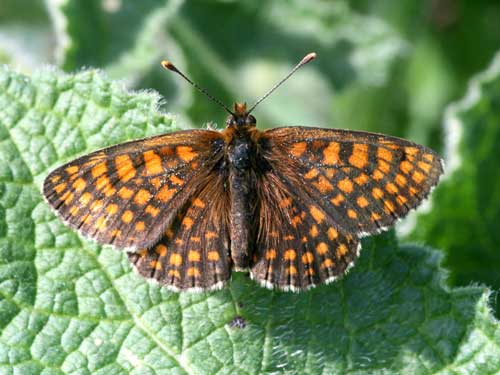 Cluj, Romania, May 2009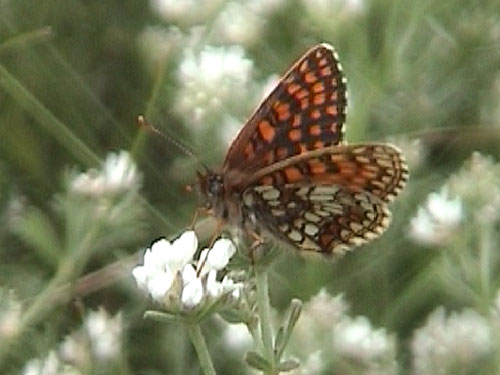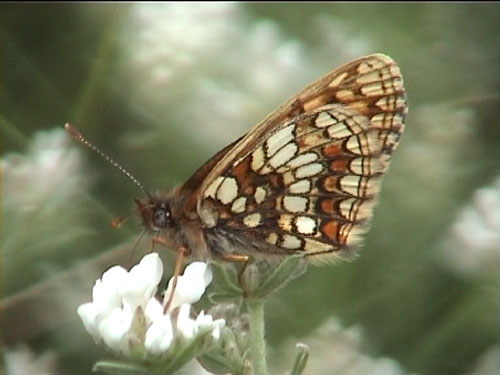 SE Czech Republic, end June 2001