Pyrgus armoricanus
Obethur's Grizzled Skipper
euroButterflies
by Matt Rowlings
copyright © 2003-2021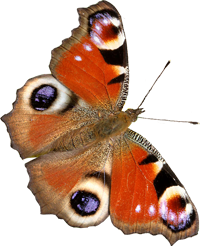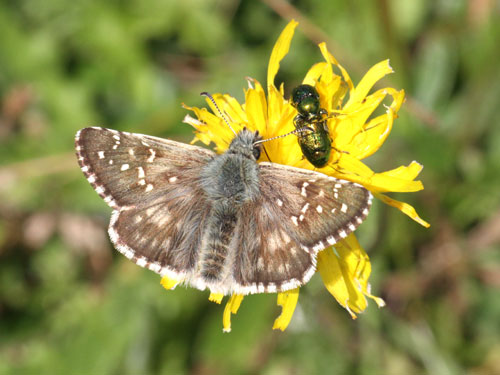 Triglav, Slovenia, July 2014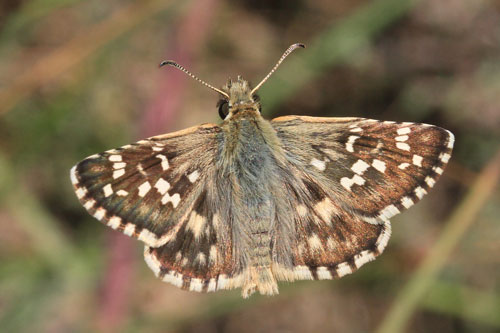 Montes Universales, Spain, July 2011
Field notes and information
A widespread and, depending on region, often common species. Identification is problematic.
Identification & Similar species: The upperside has a rather light golden appearance, the hindwing has well developped markings and the underside has a slight to well developped red tint with light coloured veins.
Distribution & Flight: Northwest Africa. Spain to Poland and Greece. Absent from UK and Scandinavia. Two broods from May to September or a single brood in the north in June/ July.
Habitat & Behaviour: Hot grassy flowery meadows.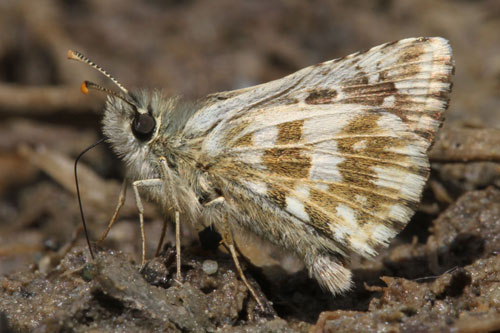 Valais, Switzerland, May 2011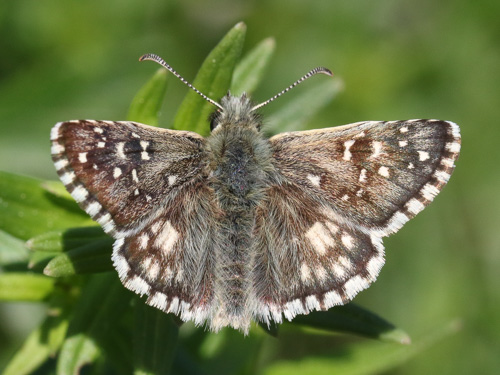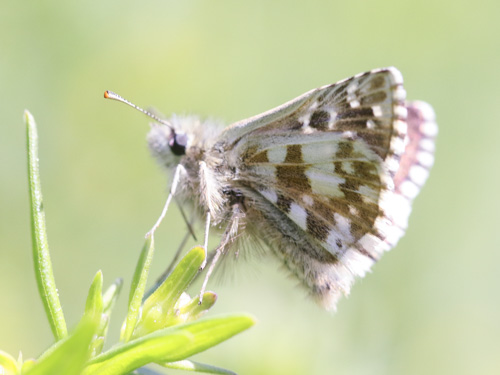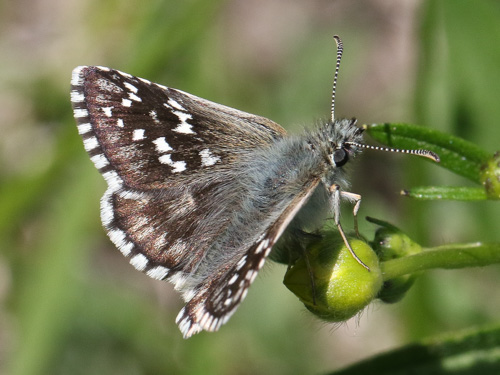 Valais, Switzerland, May 2018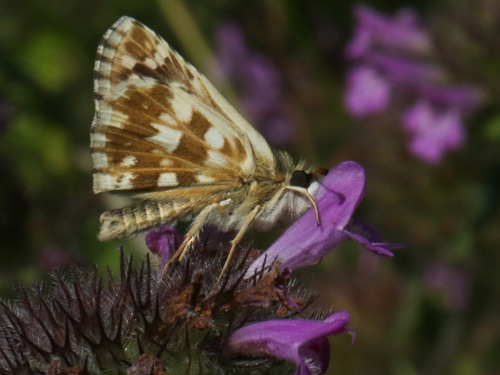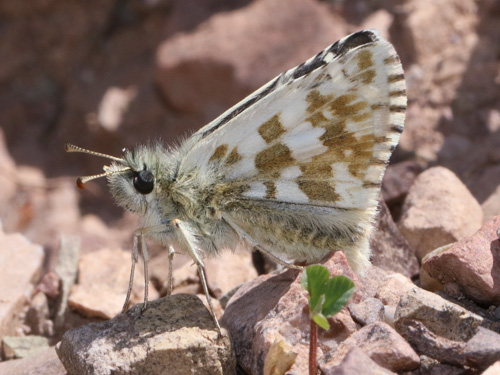 S Greece, July 2018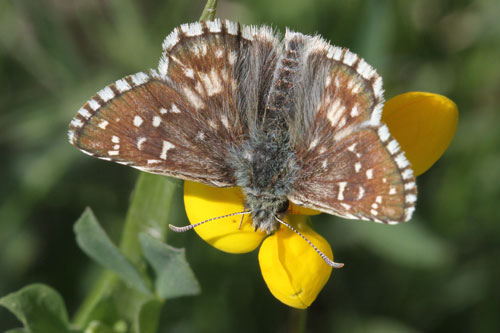 Valais, Switzerland, May 2011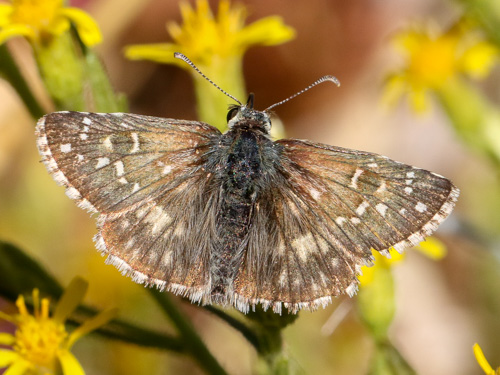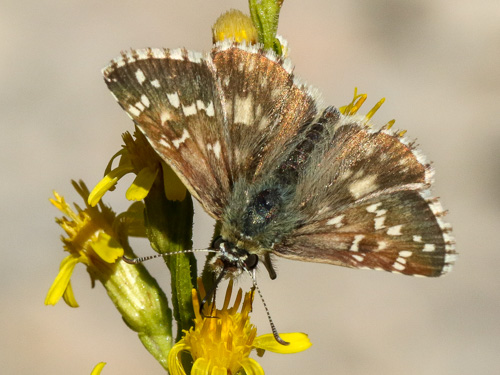 Crete, Greece, October 2017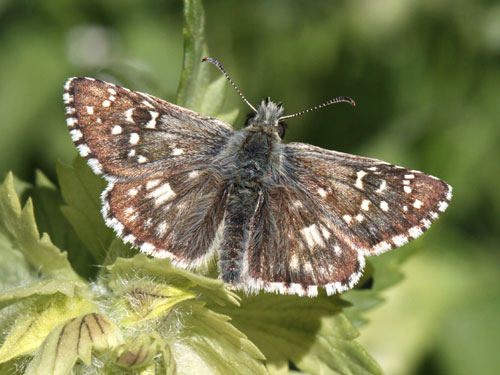 Valais, Switzerland, May 2014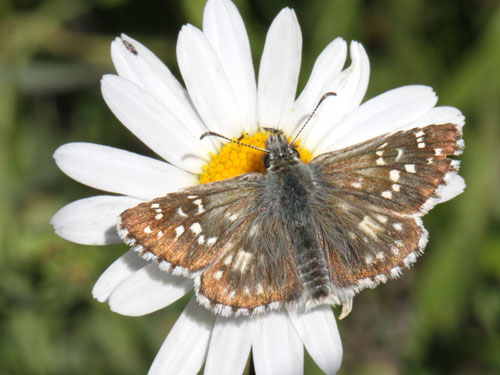 Valais, Switzerland, May 2014
Valais, Switzerland, May 2014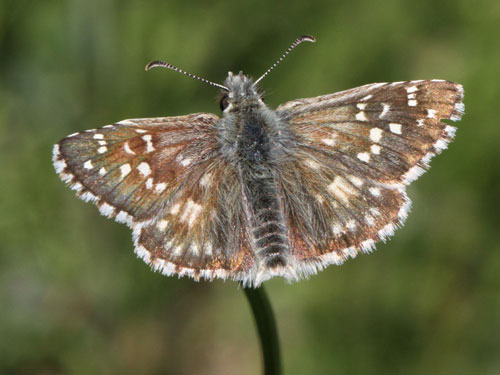 Valais, Switzerland, May 2014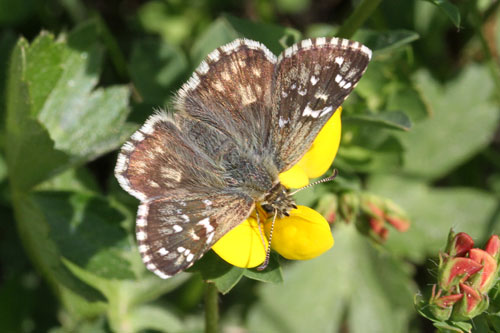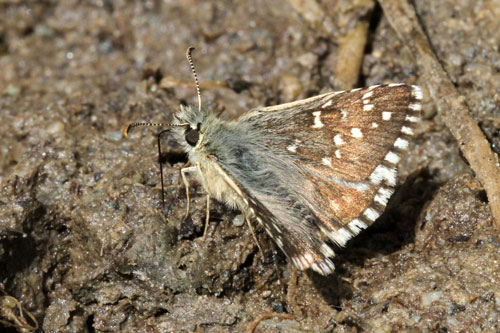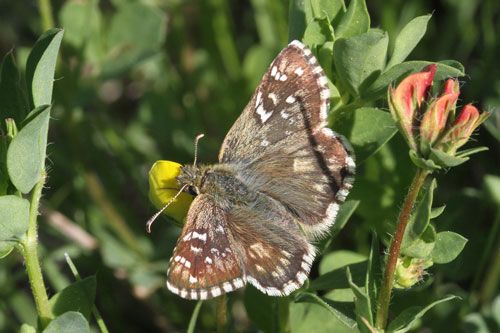 Valais, Switzerland, May 2011
Soria, Spain, July 2011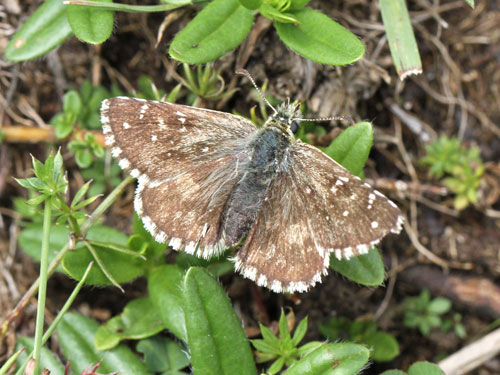 Triglav, Slovenia, July 2014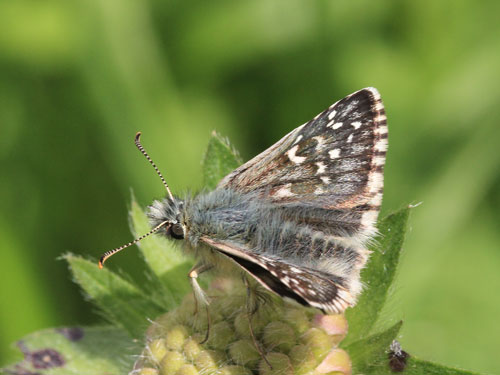 Valais, Switzerland, May 2012