Pyrgus foulquieri
Foulquier's Grizzled Skipper
euroButterflies
by Matt Rowlings
copyright © 2003-2023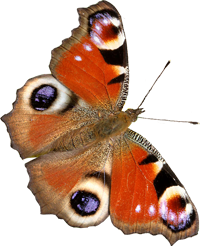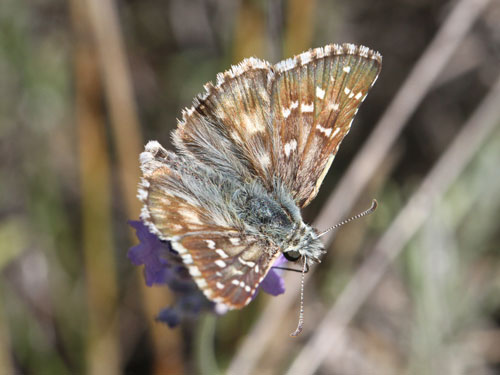 Var, France, August 2010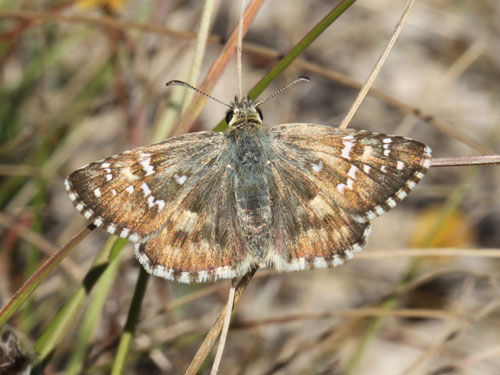 Var, France, August 2010
Field notes and information
The specific name of this species has changed from foulquieri to bellieri in the 2000s. It poses difficult identification issues.
Identification & Similar species: A key feature is the underside of the male abdomen. This is thickly covered in white hairs, in contrast with a relatively fine tuft in the large grizzled skipper, alveus. In practice this is quite difficult to judge. It has a greenish underside and the upperside has a heavy white dusting of scales. It lacks the "C" shaped mark in the cell found in the large grizzled skipper P. alveus centralhispaniae with which it may fly.
Distribution & Flight: Southeast France, east Pyrenees and central Italy. Flies in July and August.
Habitat & Behaviour: Grassy meadows from low to alpine levels.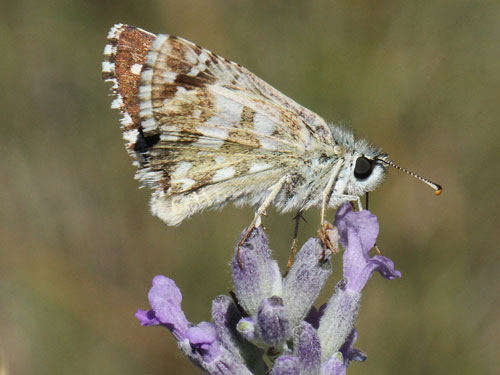 Var, France, August 2010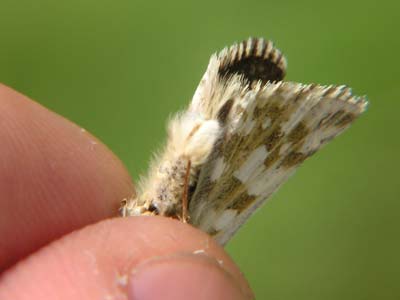 Alpes Maritimes, Italy, August 2004
Underside of male abdomen showing extensive white tufting - a key feature in separating foulquieri from alveus.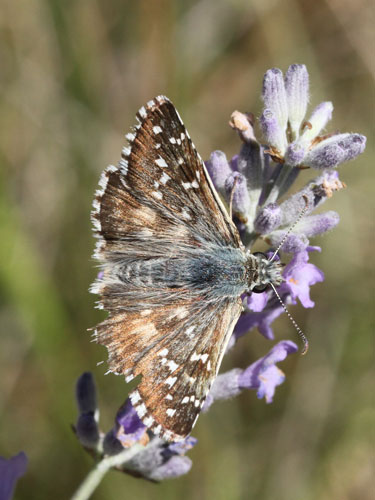 Var, France, August 2010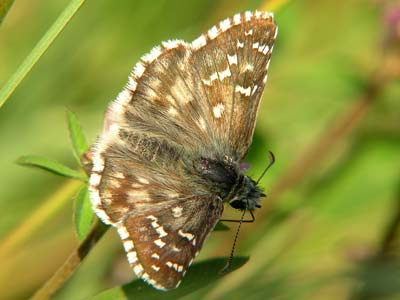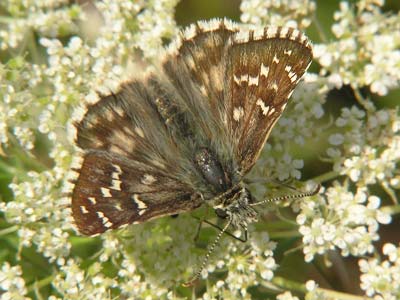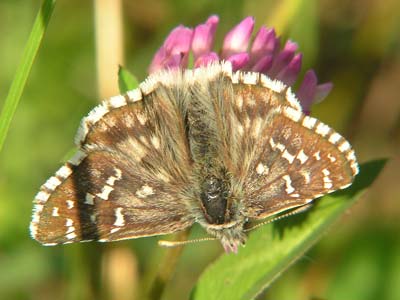 Alpes Maritimes, Italy, August 2004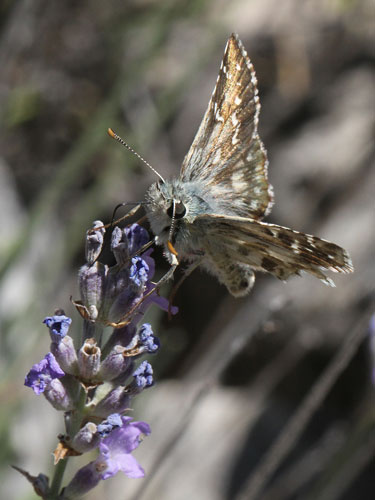 Var, France, August 2010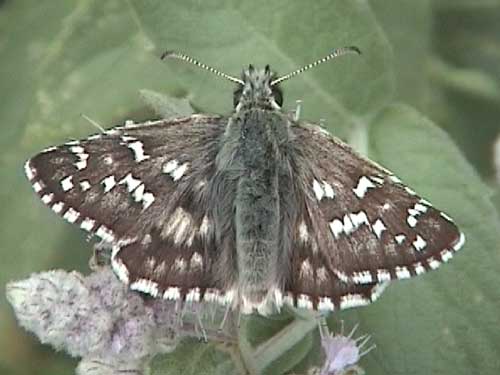 Provence, France, August 2001