Lycaena alciphron
Purple Shot Copper
euroButterflies
by Matt Rowlings
copyright © 2003-2021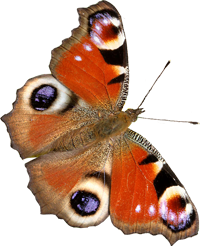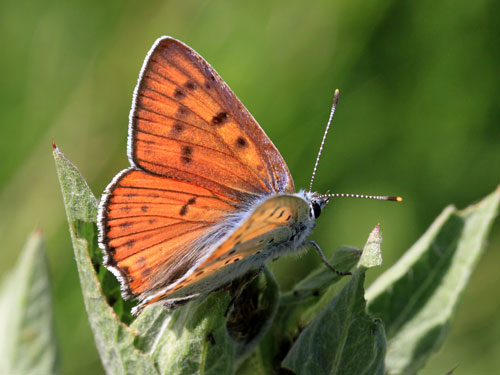 SE Serbia, June 2012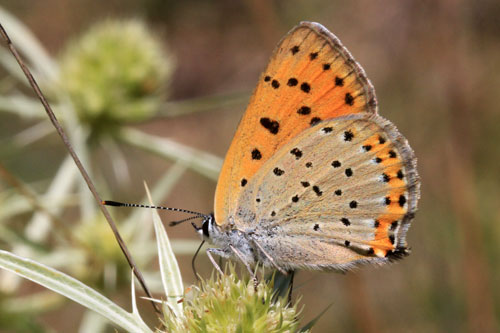 Montes Universales, Spain, July 2011
Field notes and information
The males have a dramatic violet mauve sheen, that is clearly visible in fresh specimens even when flying. It gives them a unique red-mauve effect as they fly rapidly above vegetation.
Identification & Similar species: The overall mauve colouration of the male is characteristic of this species. In the female, the spots are paired in the forewing post dicsal row. These are a gentle curve in the otherwise similar female purple edged copper, L. hippothoe.
Distribution & Flight: Throughout much of Europe, absent from the UK, Scandinavia, northwest France, much of southern Spain. Only present in north Africa in the High Atlas mountains of Morocco. Single brooded, usually in June and July, although I've found it from mid April in south France.
Habitat & Behaviour: Flowery meadows at low levels to high alpine meadows. Flies rapidly over low vegetation, frequently stopping to feed on flowers.
Variation: Several subspecies are decribed. heracleana: only known from the High Atlas, lacks the mauve sheen. gordius: from Spain and the Alps, is bright orange with reduced mauve-violet sheen. Large black spots on the upperside of the male. melibaeus: Balkans. Reduced violet sheen in the male, large.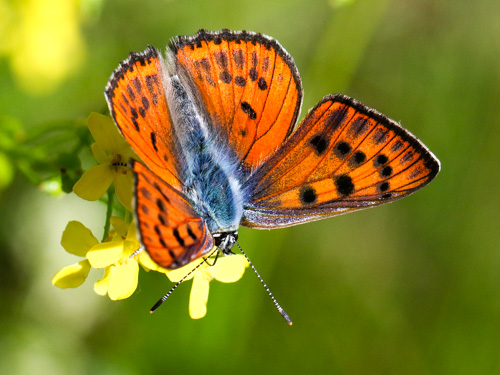 Valais, Switzerland, June 2017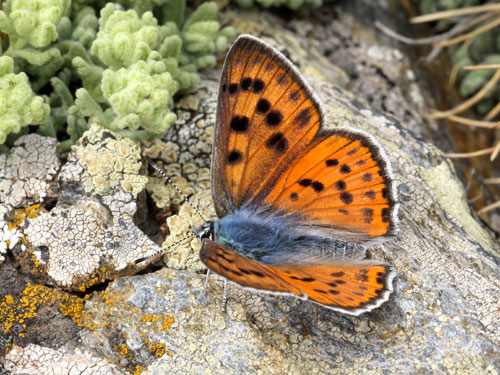 Sierra Nevada, Spain, July 2013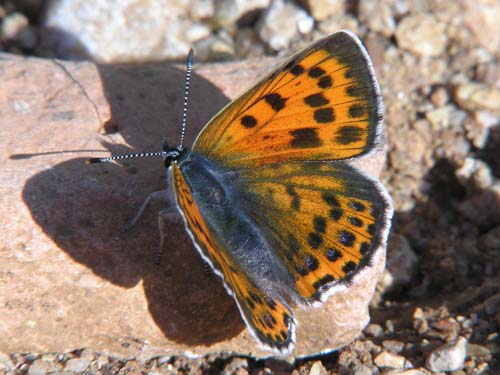 Var, France, May 2004 (f)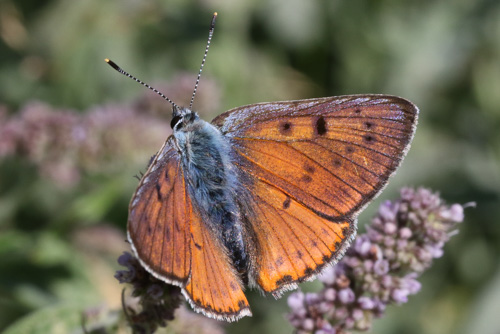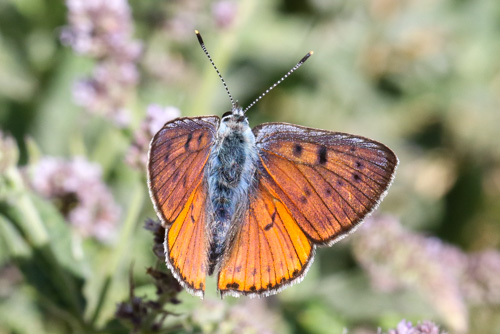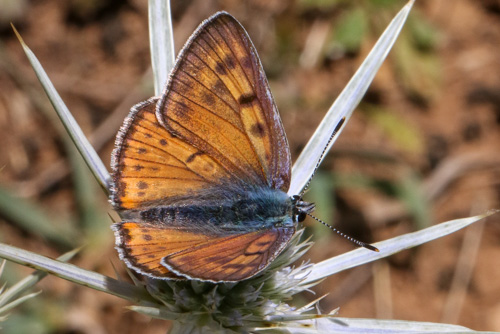 S Greece, July 2018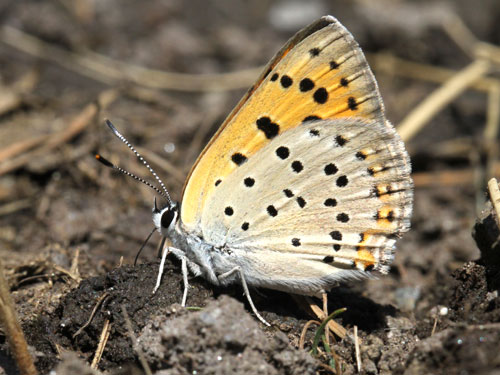 Sierra Nevada, Spain, July 2013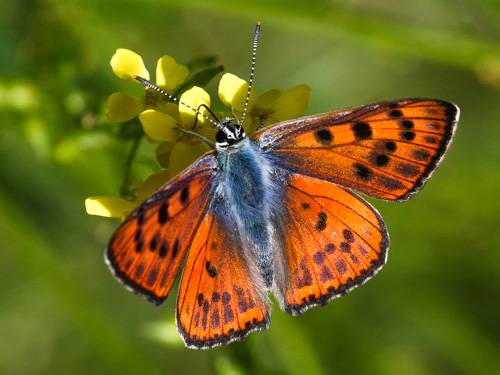 Valais, Switzerland, June 2017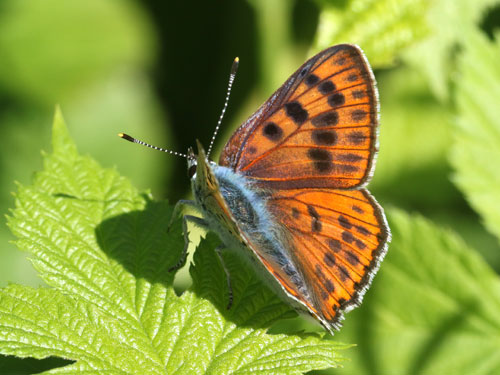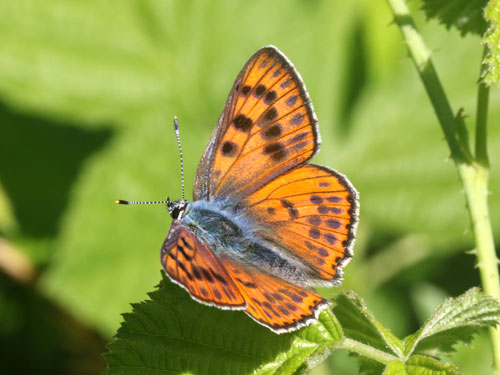 Valais, Switzerland, July 2016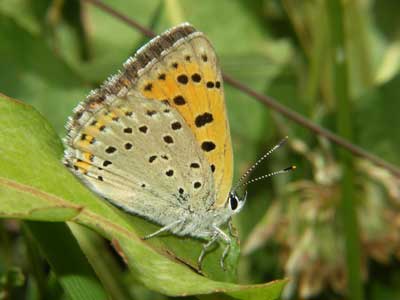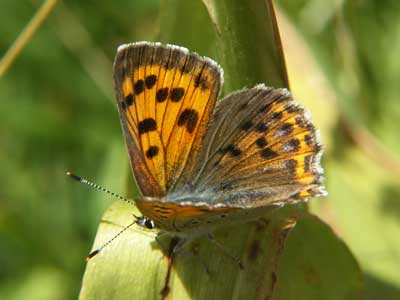 High Atlas, Morocco, July 2005
Ssp. heracleana .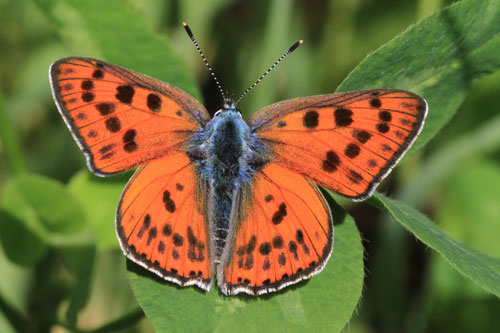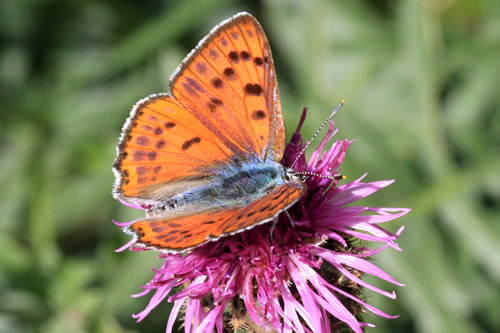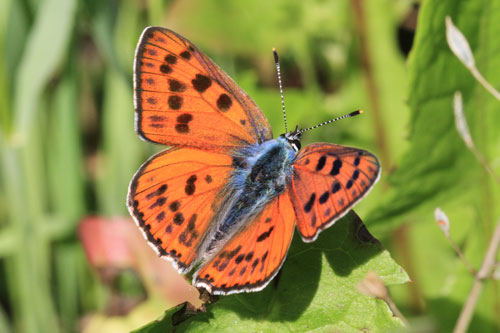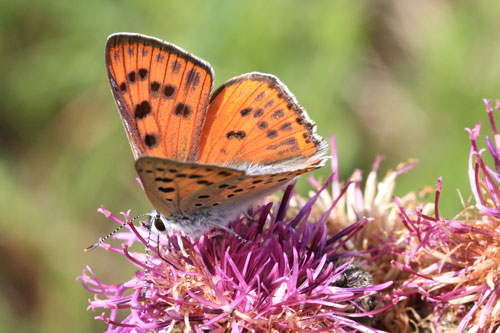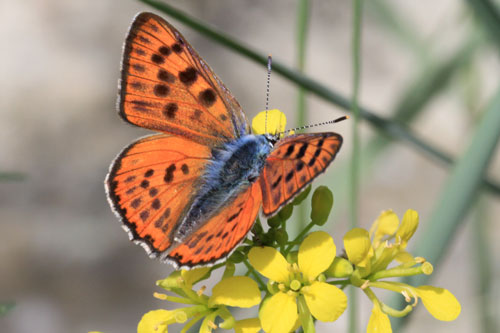 Valais, Switzerland, June 2011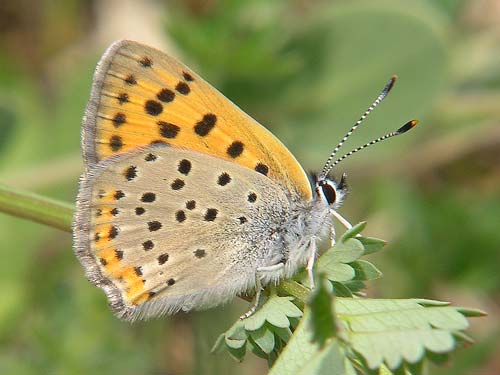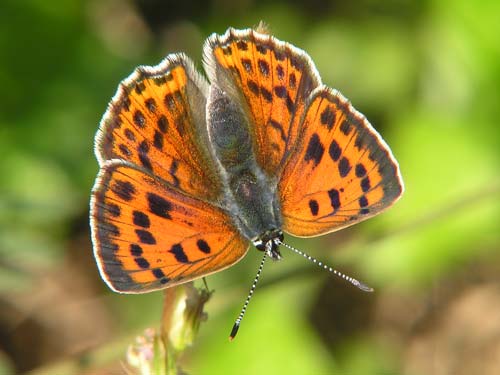 Var, France, May 2004 (f)
Female underside.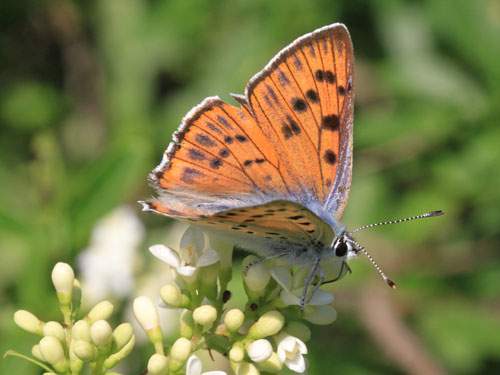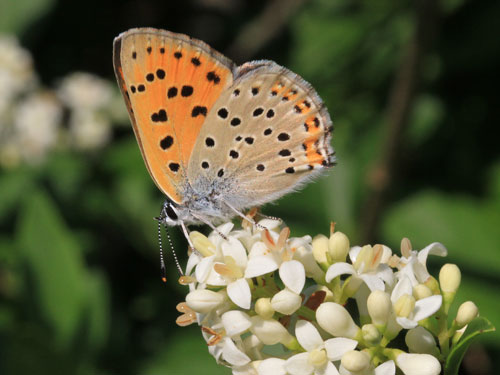 Var, France, May 2012