Lycaena thersamon
Lesser Fiery Copper
euroButterflies
by Matt Rowlings
copyright © 2003-2021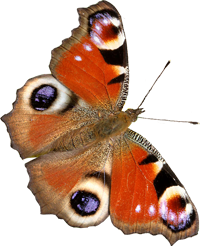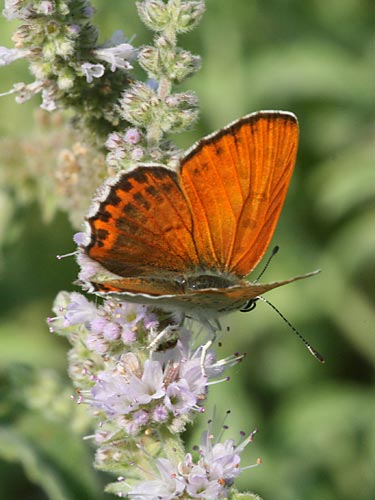 NW, Greece, August 2008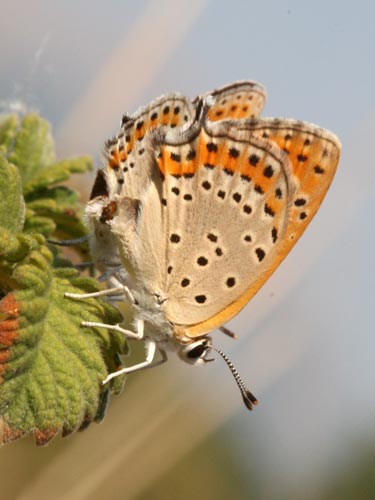 NW, Greece, August 2008
Field notes and information
This species has spectacular bright copper uppersides and orange underside forewings. Found in east and southeast Europe. In the southeast when I've found it it has been infrequently and uncommon.
Identification & Similar species: It has a very bright coppery orange upperside. The underside forewing is particularly orange compared to similar species.
Distribution & Flight: Central and southeast Europe, central Italy. Also many of the Greek islands. It flies throughout the summer in two or more broods.
Habitat & Behaviour: Hot dry locations with flowers. Scrubland. The larvae feed on a species of knot grass (Polygonum aviculare) which has a distinctive straggly form. The low plant forms a kind of mat with its long wiry green stalks from which sprout only a few small leaves. Each plant may be a meter or more in diameter.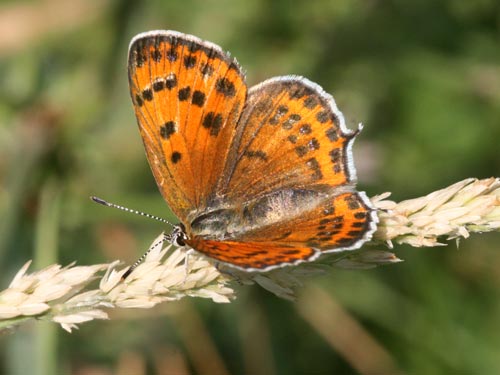 NW, Greece, August 2008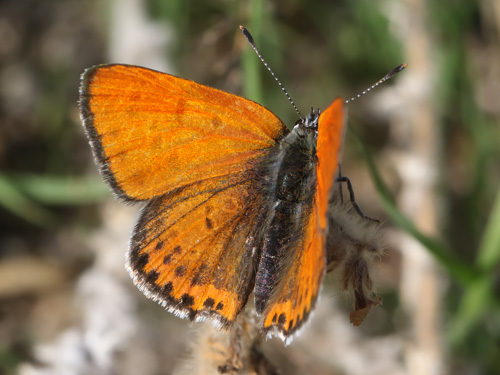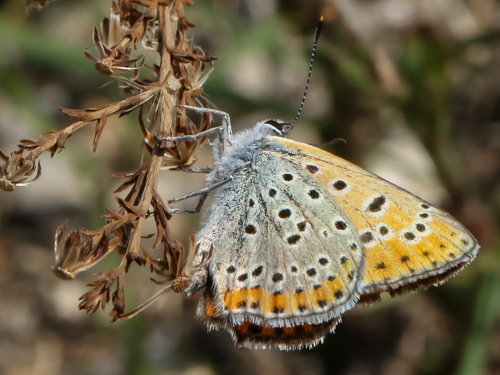 Rhodes, Greece October 2018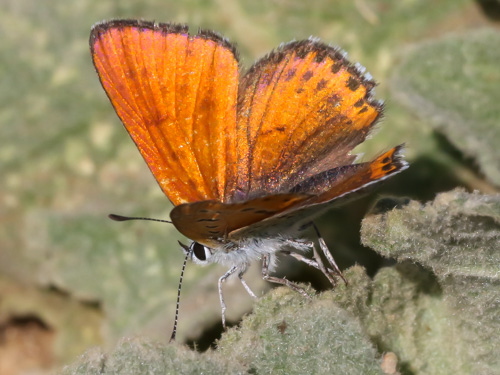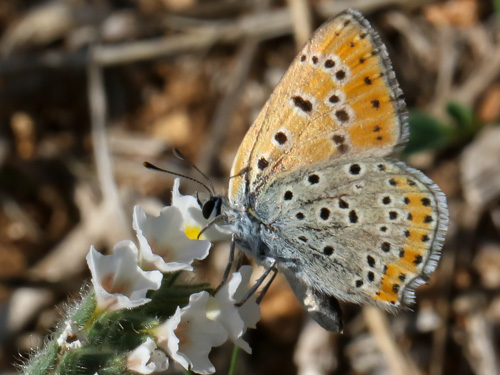 Rhodes, Greece October 2018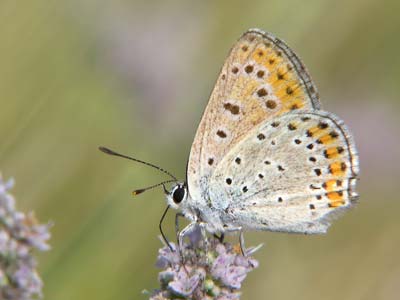 Rila Mts, Bulgaria, July 2004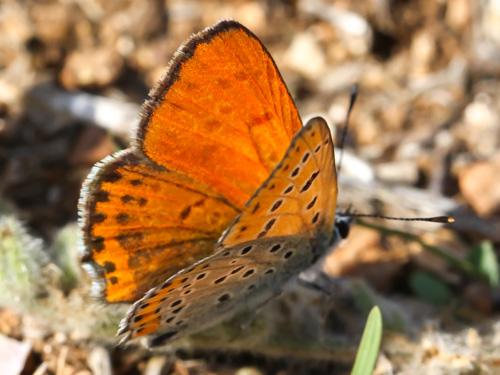 Rhodes, Greece October 2018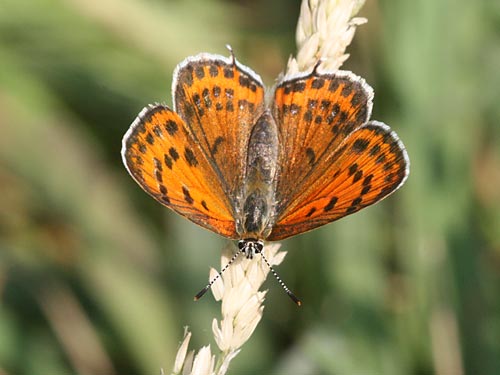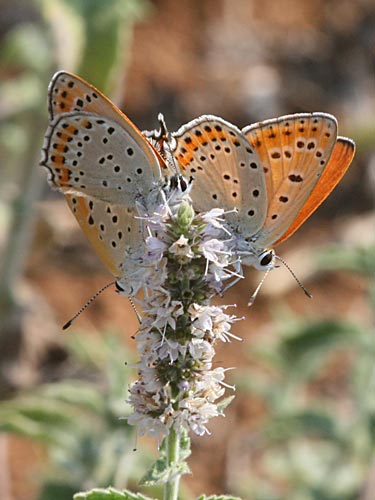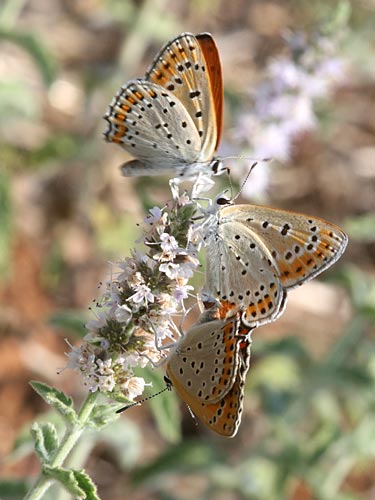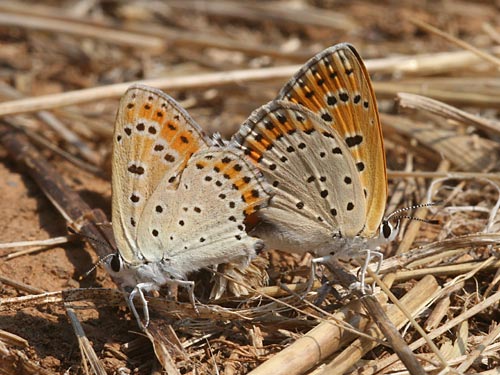 NW, Greece, August 2008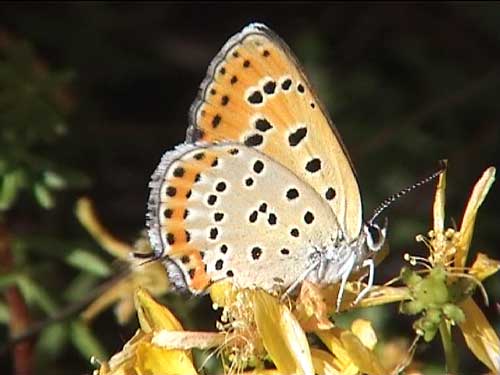 Patmos, Greece, June 2002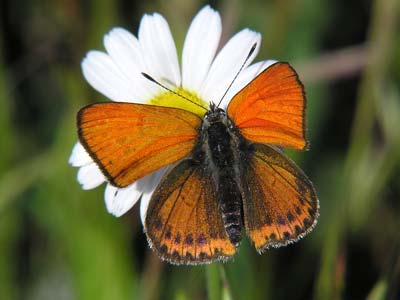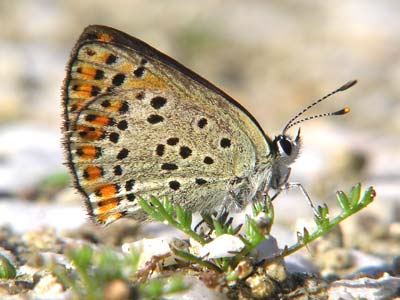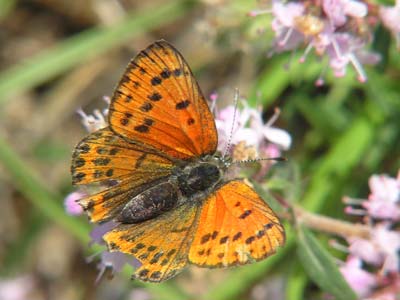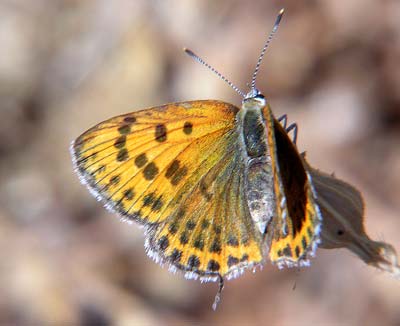 Macedonia, Greece, May 2004 (m)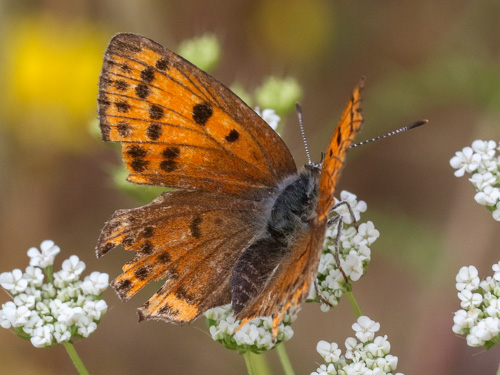 Rhodes, Greece, May 2017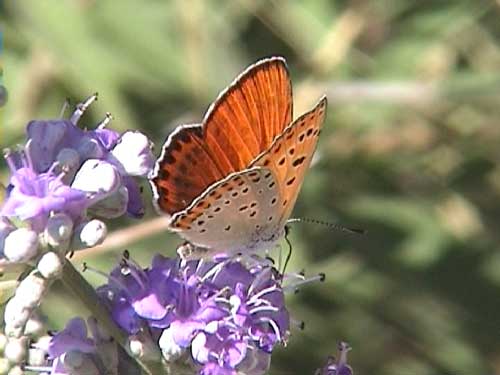 Peleponnesos, Greece, June 2002 (m)