Arethusana arethusa
False Grayling
euroButterflies
by Matt Rowlings
copyright © 2003-2023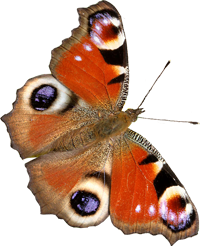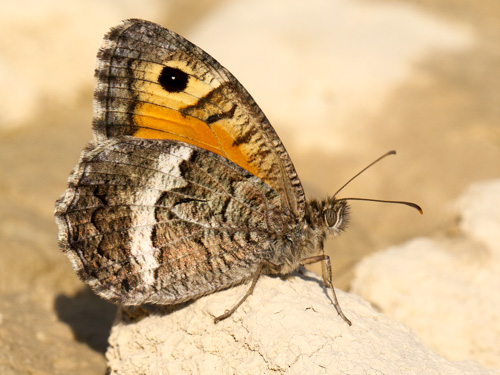 Huesca, Spain, July 2017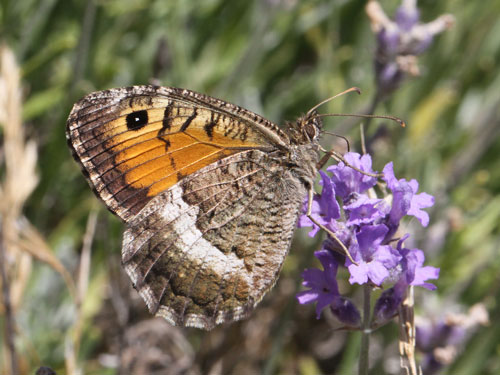 Var, France, July 2010
Field notes and information
Often very common where found, they are rare in the northern parts of their range, and widespread in hot dry places in the south.
Identification & Similar species: It has a distinctive white band on the underside hindwing and the upper surfaces have a characteristic orange brown band that forms a V easily seen in flight.
Distribution & Flight: This species has a patchy distribution in France and is widespread in Spain and from central Austria to eastern Europe down to Greece. There is an apparent gap between eastern and western populations running through Italy, Switzerland and Germany.
Habitat & Behaviour: Hot dry grassland, strongly attracted to flowers where it feeds avidly.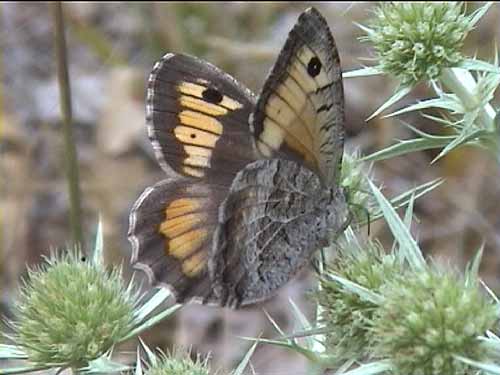 Provence, France, August 2003
Frequent flicking of wings allows views of upperside.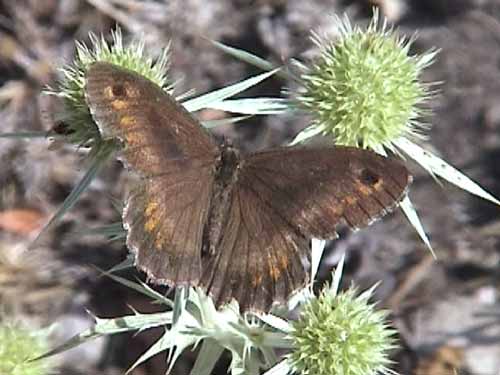 Montes Universales, Spain, August 2003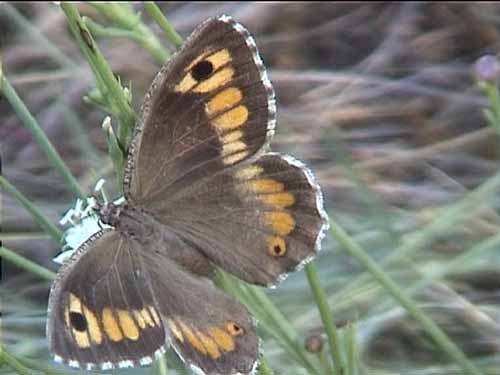 Catalonia, Spain, August 2003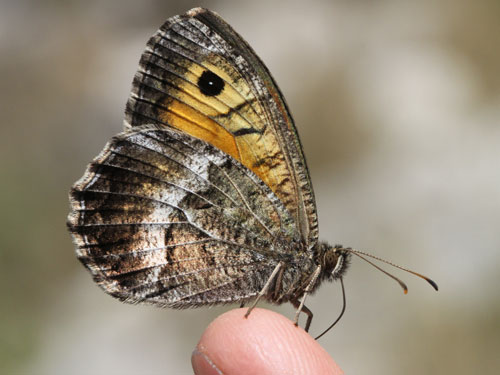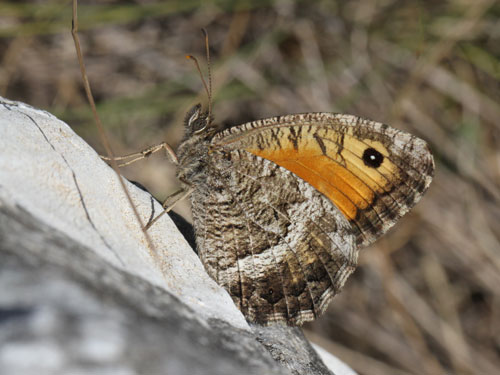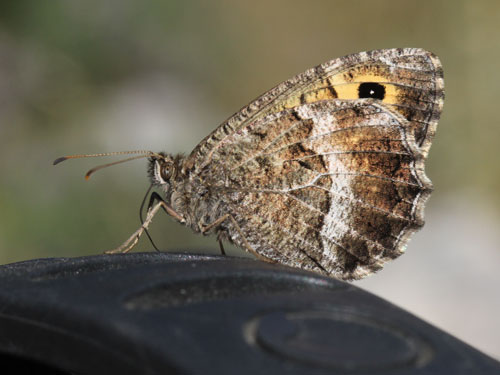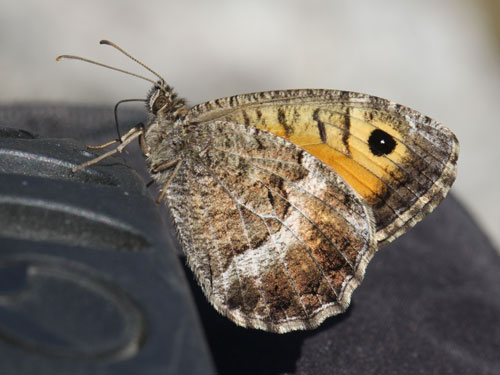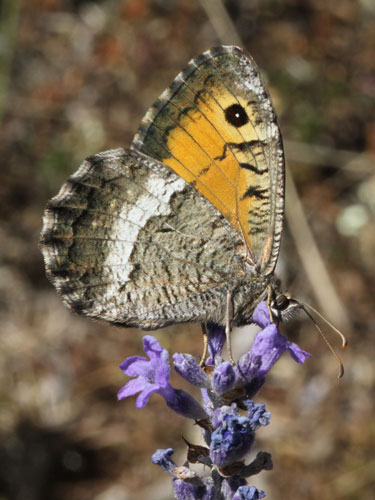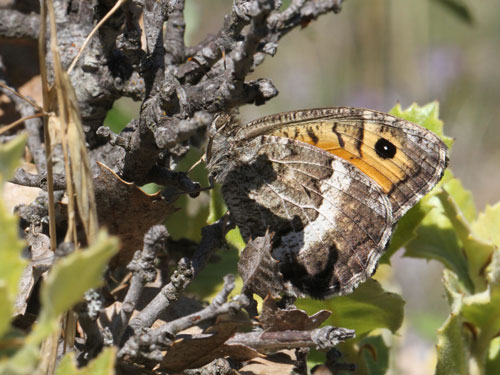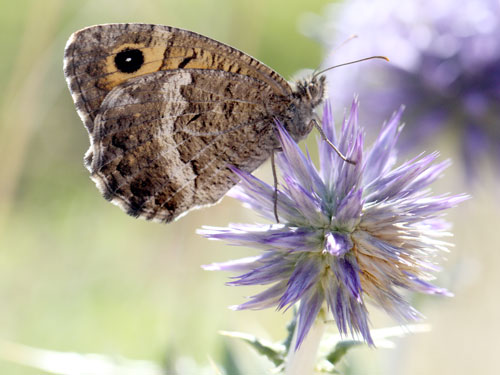 Var, France, July 2010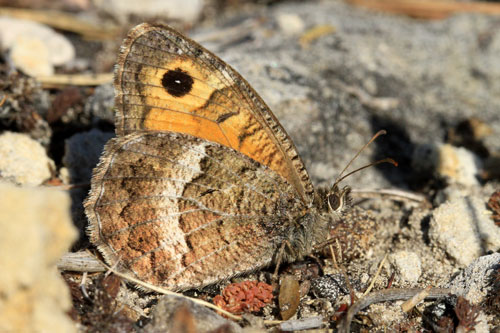 Montes Universales, Spain, July 2011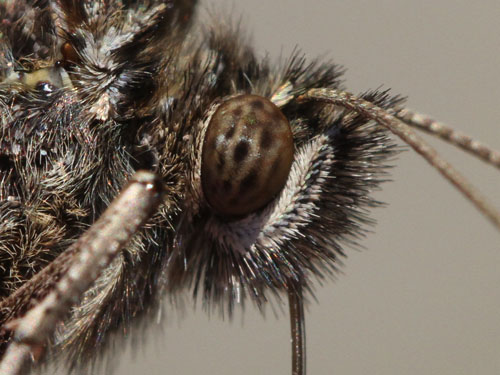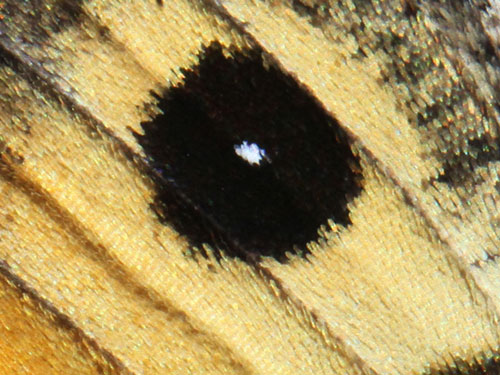 Var, France, July 2010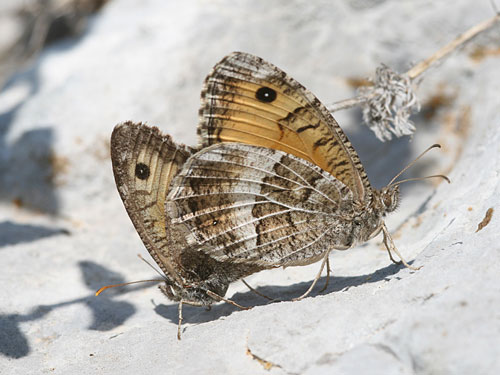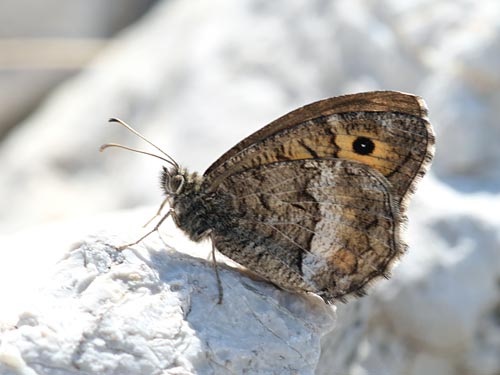 Parnassos, Greece, August 2007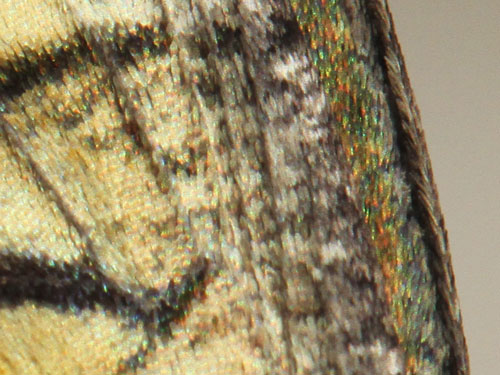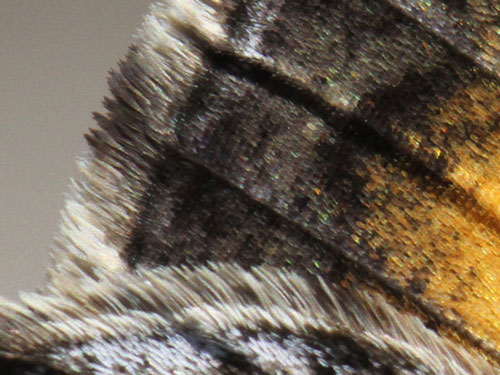 Var, France, July 2010