Lycaena virgaureae
Scarce Copper
euroButterflies
by Matt Rowlings
copyright © 2003-2021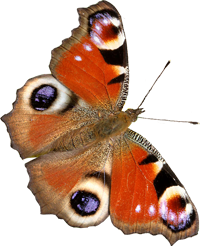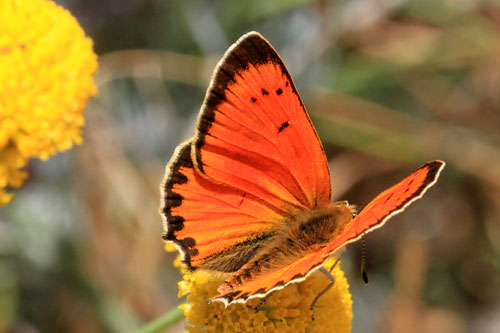 Madrid, Spain, July 2011
Male. Presence of spots indicates subspecies miegii.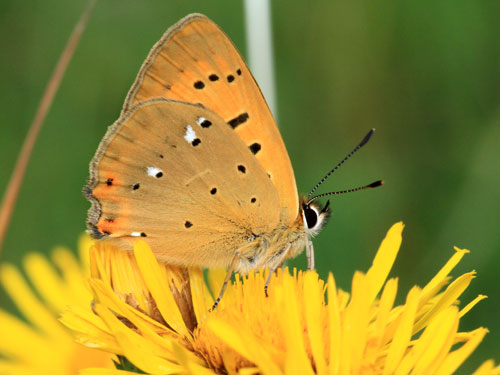 SE Serbia, June 2012
Field notes and information
The males of this species are super bright red-orange. When basking with wings open they stand out dramatically in flowery meadows. It is a common butterfly of mountains in the west, becoming more widespread in the eastern Europe.
Identification & Similar species: Males with very bright upperside markings, with black marginal band becoming wider near the apex. Some individuals, and all those in central Spain, have two or three black spots and a cell spot. The underside is characteristic with a row of white spots in the post discal area on an otherwise uniform light brown ground colour.
Distribution & Flight: Mountains of central and northern Spain, France and eastwards through Italy, the Balkans and Scandinavia. Single brooded flying from June to September with peak numbers in July.
Habitat & Behaviour: Flowery meadows, damp places in hills and mountains.
Variation: Variable in many characteristics, particularly the females. Subspecies miegii is found in central Spain. The males have a black cell spot on the upperside forewing and 3 or more spots in an arc near the apex.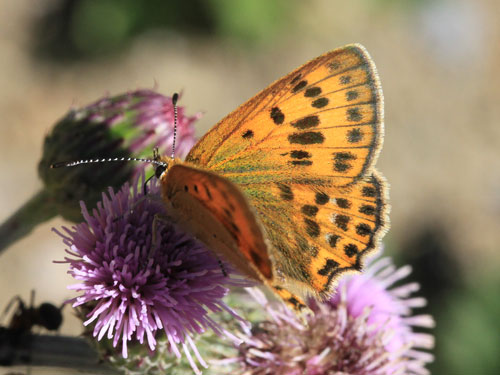 Hautes Alpes, France, August 2012
Female.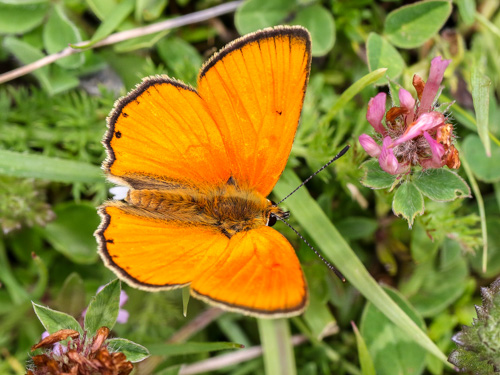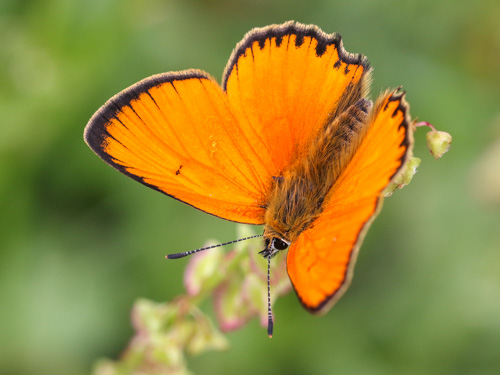 Hautes-Pyrénées, France, July 2017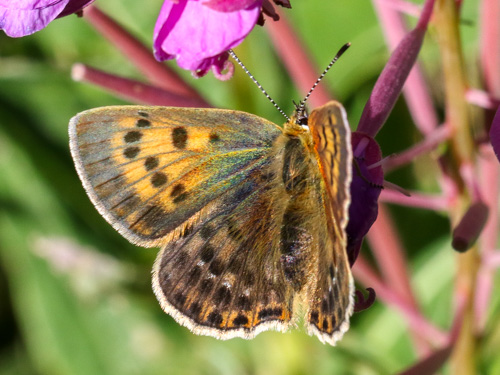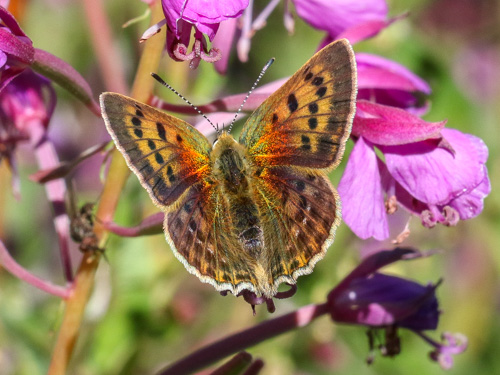 Valais, Switzerland, August 2017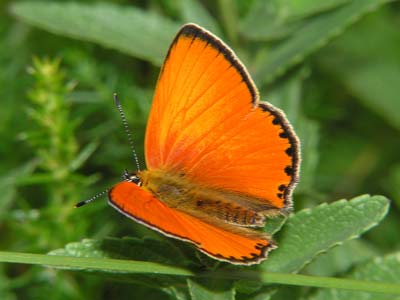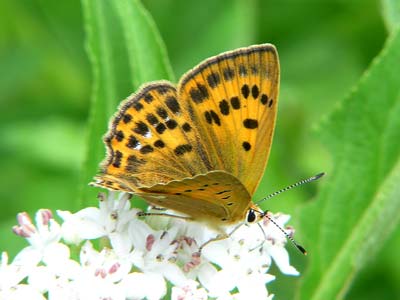 Rila Mts, Bulgaria, July 2004
Male showing dazzling red upperside - visible across meadows from great distances.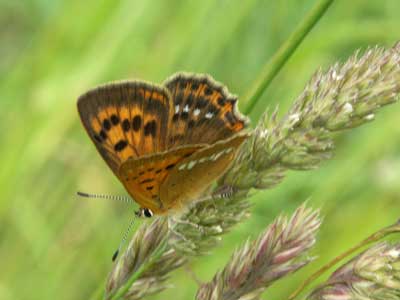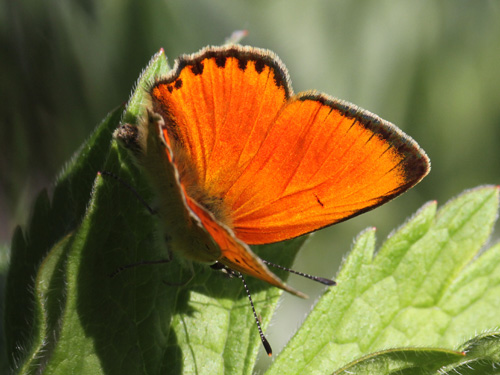 Valais, Switzerland, July 2005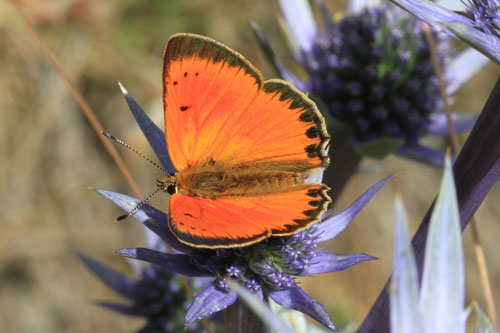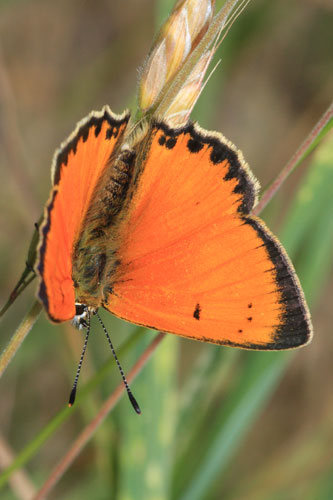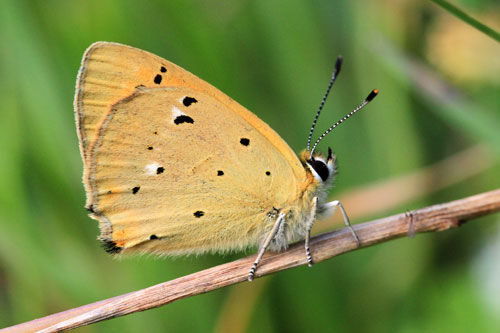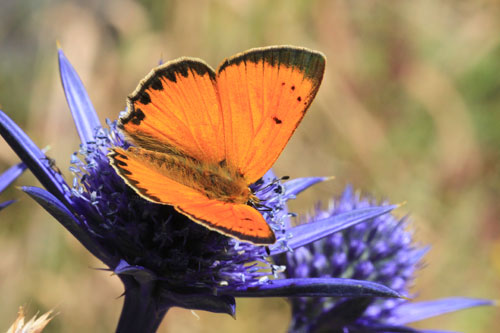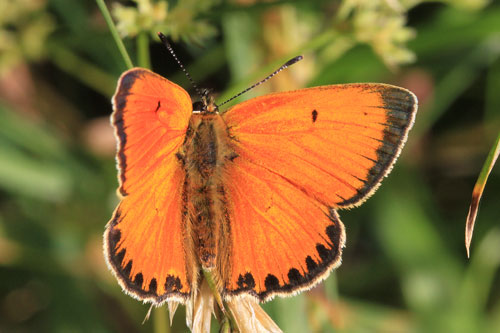 Asturias Mts, Spain, July 2011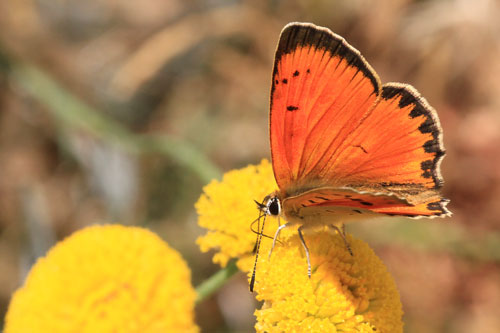 Madrid, Spain, July 2011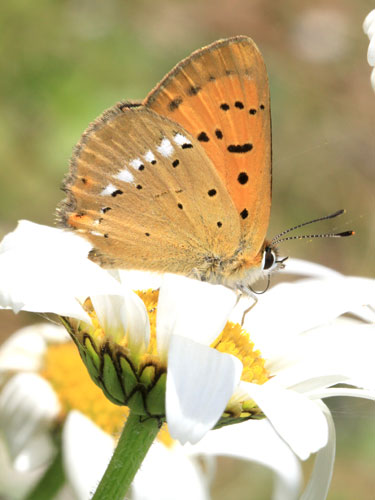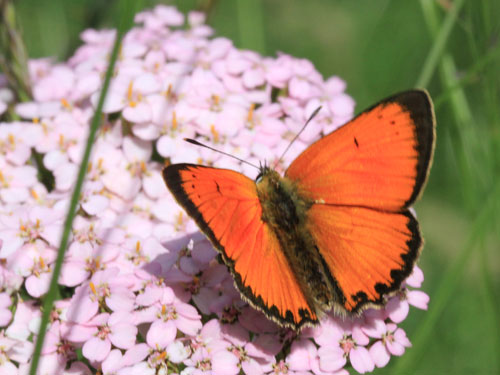 Piedmont, Italy, July 2012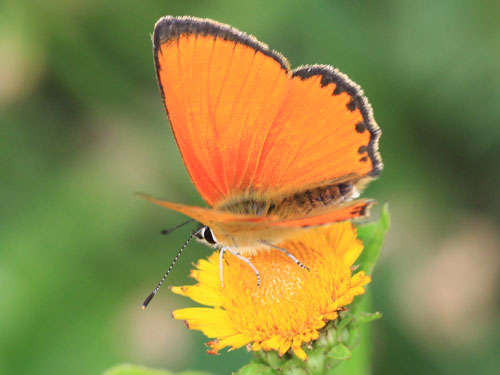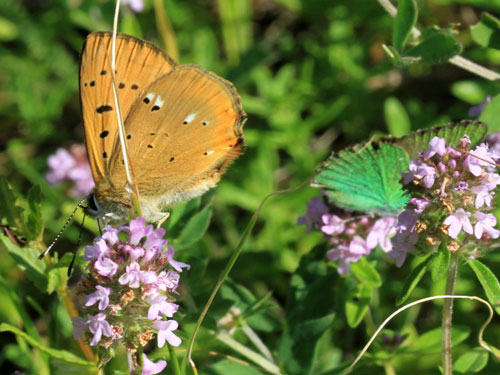 SE Serbia, June 2012