Lycaena virgaureae
Scarce Copper
euroButterflies
by Matt Rowlings
copyright © 2003-2018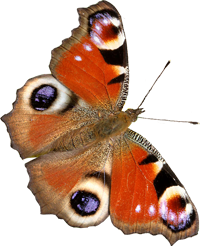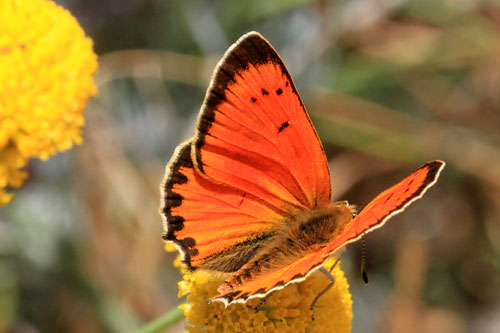 Madrid, Spain, July 2011
Male. Presence of spots indicates subspecies miegii.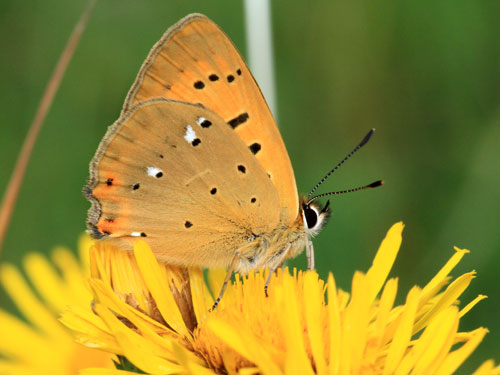 SE Serbia, June 2012
Field notes and information
The males of this species are super bright red-orange. When basking with wings open they stand out dramatically in flowery meadows. It is a common butterfly of mountains in the west, becoming more widespread in the eastern Europe.
Identification & Similar species: Males with very bright upperside markings, with black marginal band becoming wider near the apex. Some individuals, and all those in central Spain, have two or three black spots and a cell spot. The underside is characteristic with a row of white spots in the post discal area on an otherwise uniform light brown ground colour.
Distribution & Flight: Mountains of central and northern Spain, France and eastwards through Italy, the Balkans and Scandinavia. Single brooded flying from June to September with peak numbers in July.
Habitat & Behaviour: Flowery meadows, damp places in hills and mountains.
Variation: Variable in many characteristics, particularly the females. Subspecies miegii is found in central Spain. The males have a black cell spot on the upperside forewing and 3 or more spots in an arc near the apex.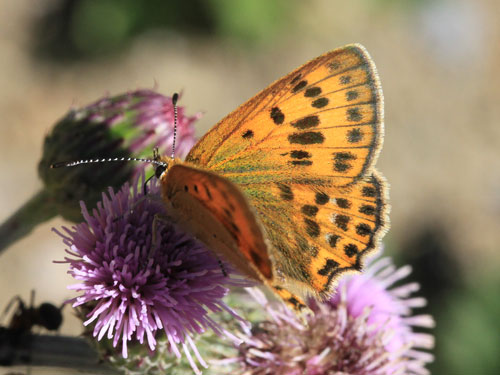 Hautes Alpes, France, August 2012
Female.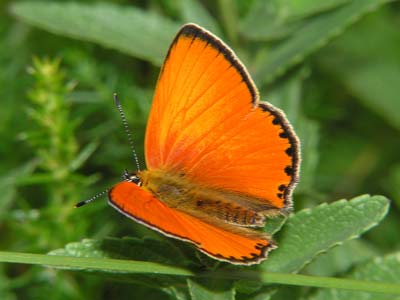 Rila Mts, Bulgaria, July 2004
Male showing dazzling red upperside - visible across meadows from great distances.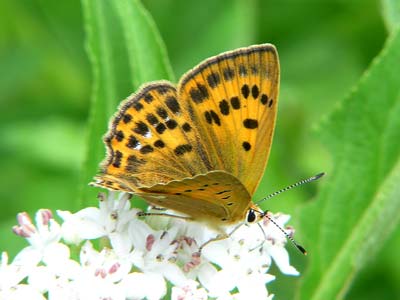 Rila Mts, Bulgaria, July 2004
Typical female
Valais, Switzerland July 2014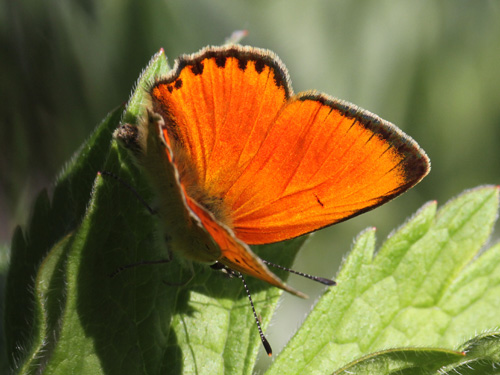 Valais, Switzerland July 2014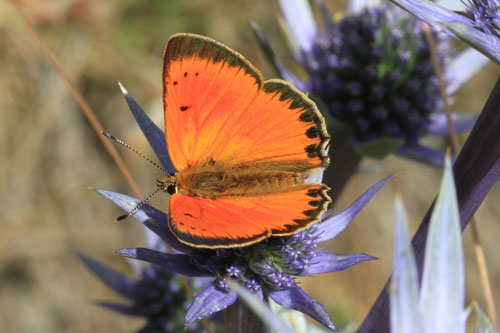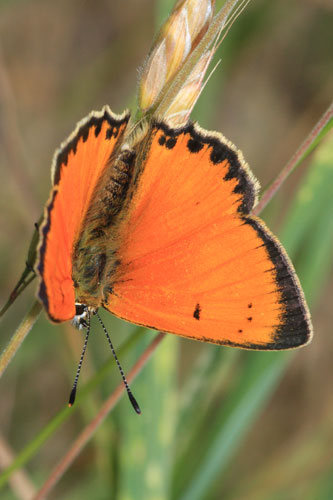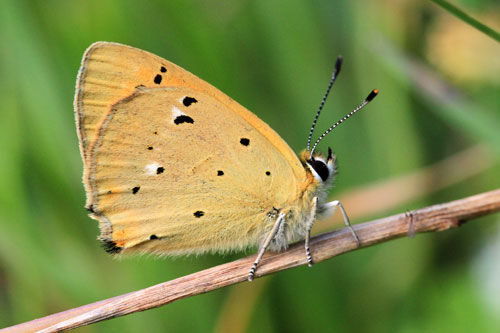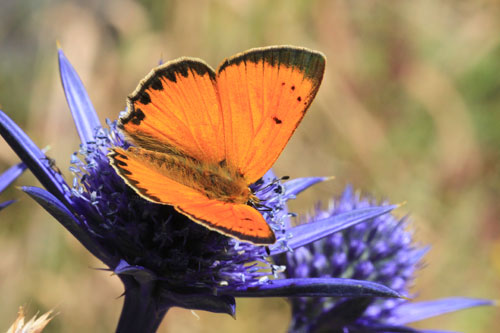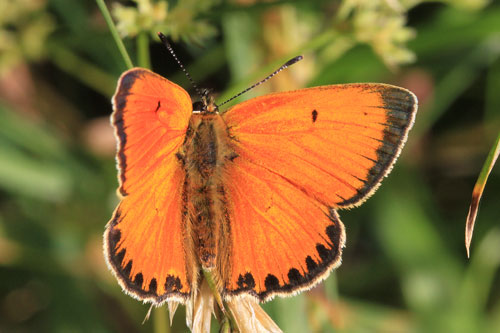 Asturias Mts, Spain, July 2011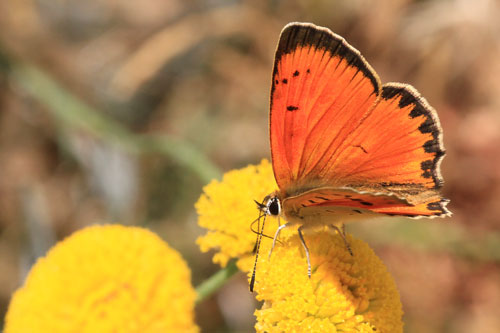 Madrid, Spain, July 2011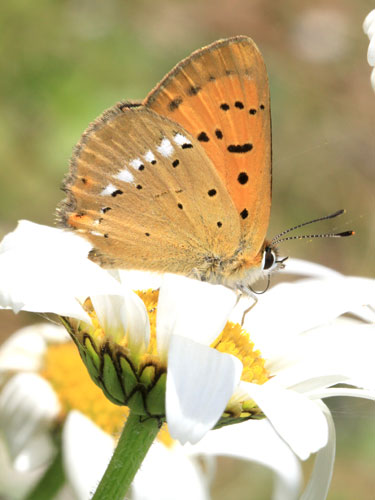 Piedmont, Italy, July 2012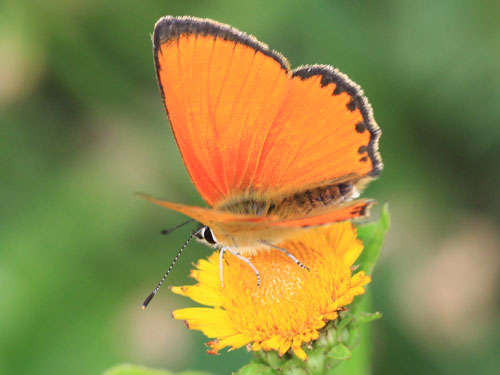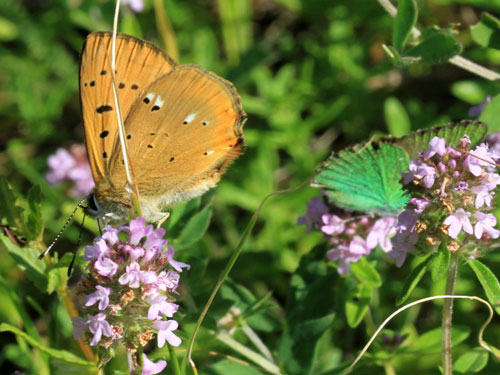 SE Serbia, June 2012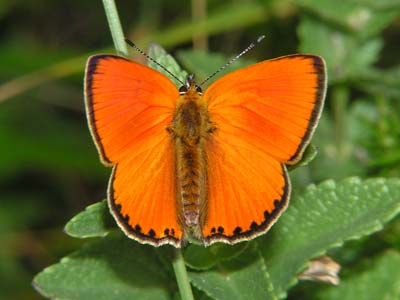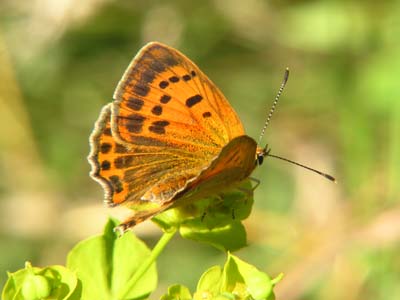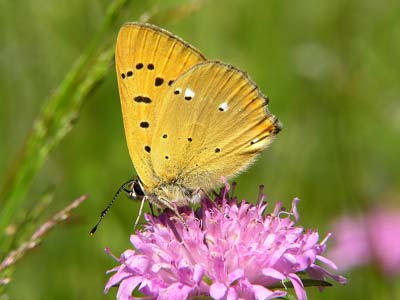 Rila Mts, Bulgaria, July 2004
Another view of the stunning male above.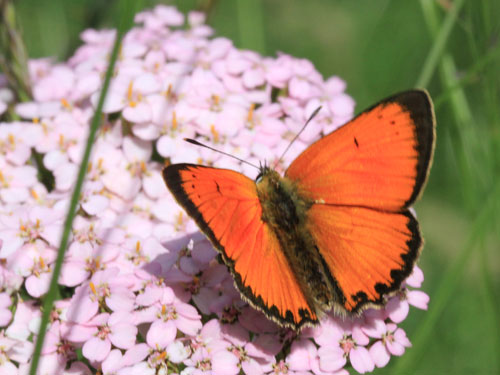 Piedmont, Italy, July 2012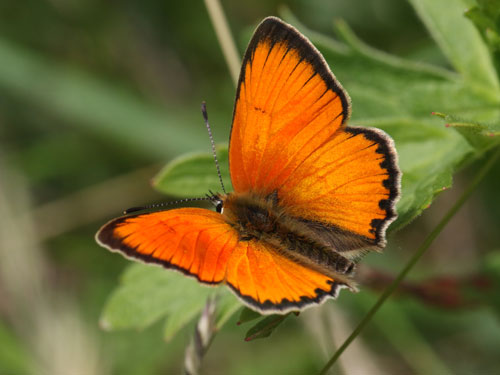 Valais, Switzerland, July 2015