Coenonympha vaucheri
Vaucher's Heath
euroButterflies
by Matt Rowlings
copyright © 2003-2023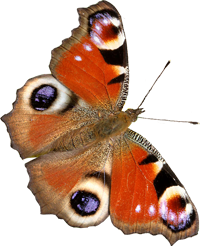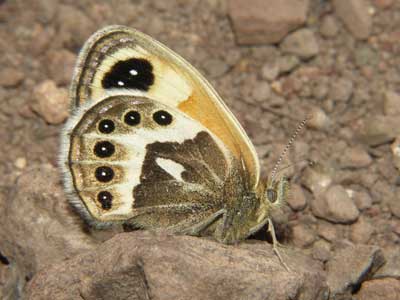 High Atlas, Morocco, July 2005, 3000m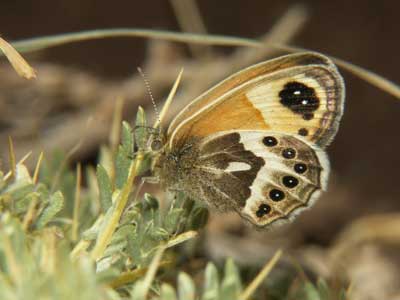 High Atlas, Morocco, July 2005, 3000m
Field notes and information
A stunningly beautiful and highly distinctive species. It is found locally in the mountains of Morocco where it is endemic.
Identification & Similar species: A distinctive species, the white patch in the underside hindwing cell is unique.
Distribution & Flight: They appear to have a long flight time. On the Tizi-n-Test we found them in 1996 at the end of May and in 2005 at the same place they were still fresh (mostly) in early July.
Habitat & Behaviour: Dry sparsely vegetated slopes with grasses, with scrub at lower levels. Can fly at considerable altitude, we found them at 3000m in July 2005 in the High Atlas.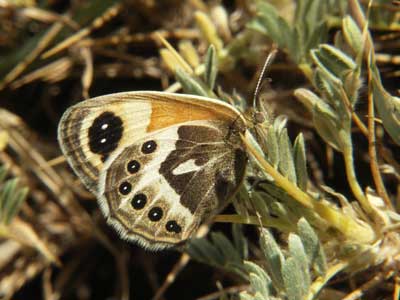 High Atlas, Morocco, July 2005, 3000m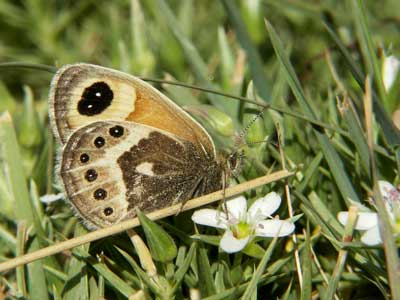 High Atlas, Morocco, July 2005, 3000m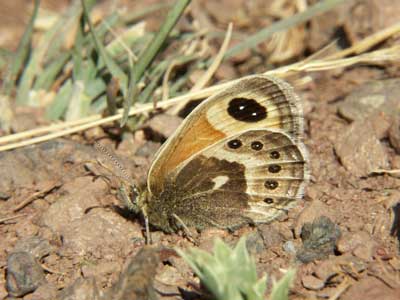 High Atlas, Morocco, July 2005, 3000m