Coenonympha arcania
Pearly Heath
euroButterflies
by Matt Rowlings
copyright © 2003-2023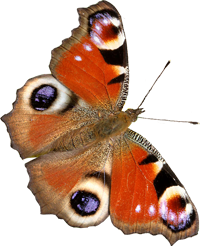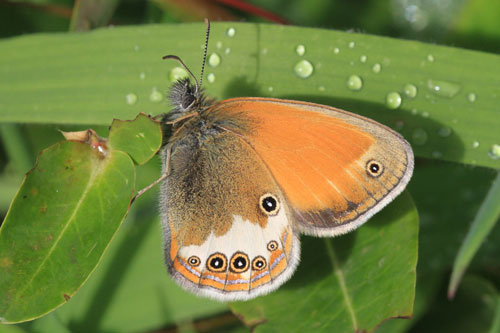 Asturias Mts, Spain, July 2011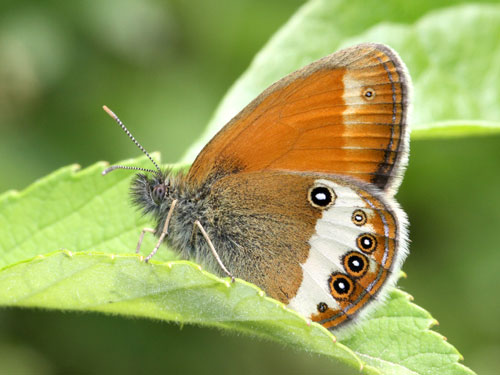 Geneva, Switzerland, June 2010
Field notes and information
This is a widespread and common species across central and southern Europe.
Identification & Similar species: The broad white underside band is on the rich chestnut-grey ground colour of the underside hindwing is distinctive.
Similar to the Darwin's heath C. darwiniana is found at higher levels so the species do not fly together. That species has much narrower white band on the underside and is found at higher altitudes in the western Alps.
Distribution & Flight: Most of Europe except southern Spain, UK, most of Scandinavia.
Habitat & Behaviour: It is found in roadside meadows, clearings and open places from low levels to moderately high altitudes.
Vaud, Switzerland, June 2006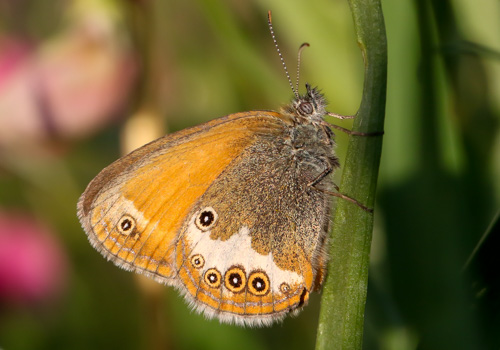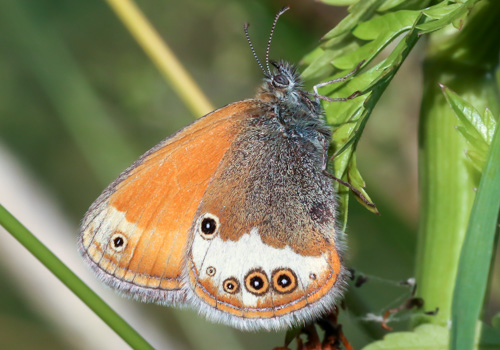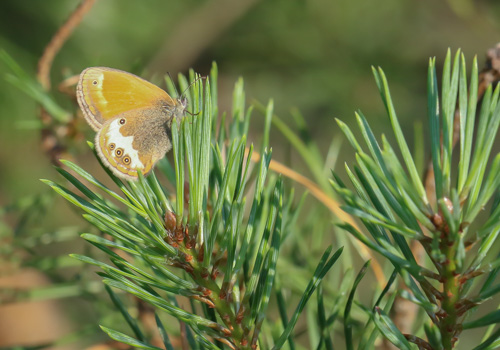 Stockholm, Sweden, July 2022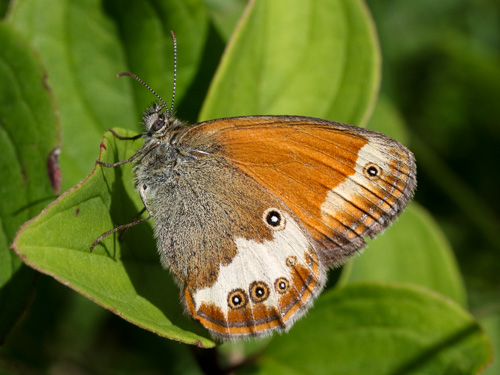 Vaud, Switzerland, June 2017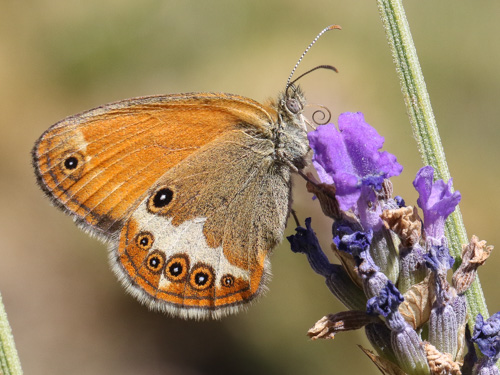 Huesca, Spain, July 2017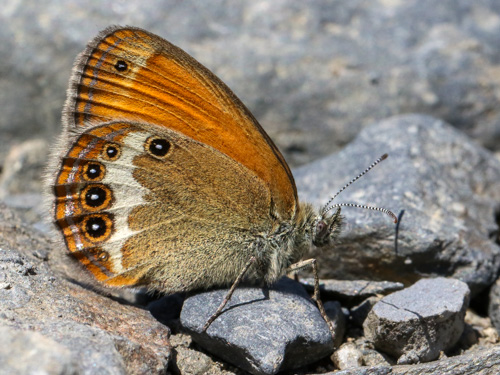 Hautes-Pyrénées, France, July 2017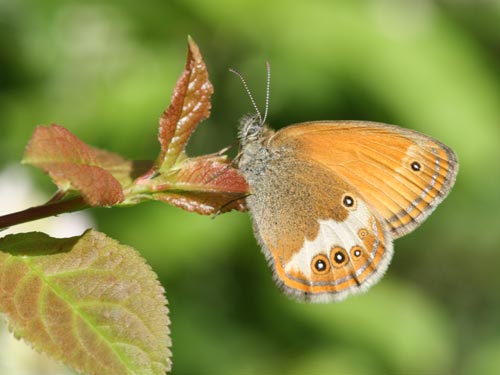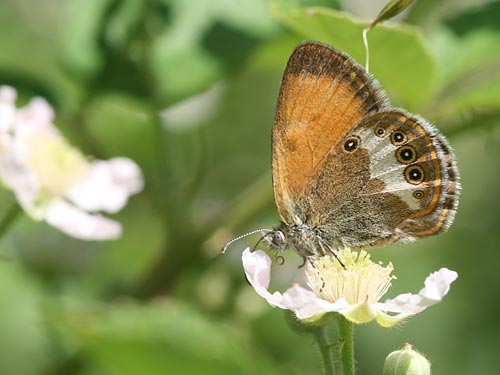 Geneva, Switzerland, June 2007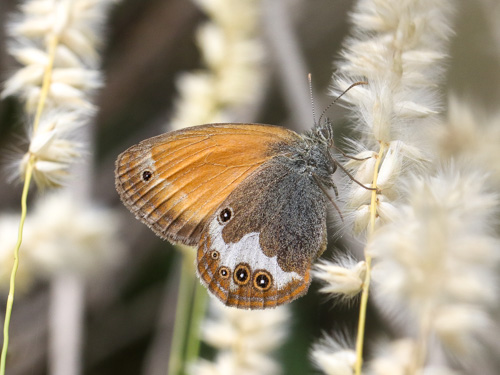 S Greece, July 2018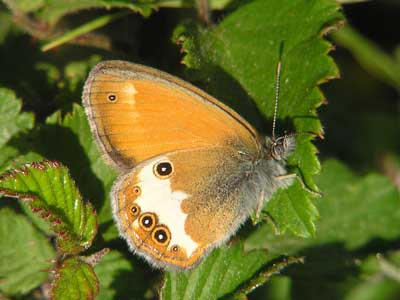 Alpes de Haute Provence, France, May 2005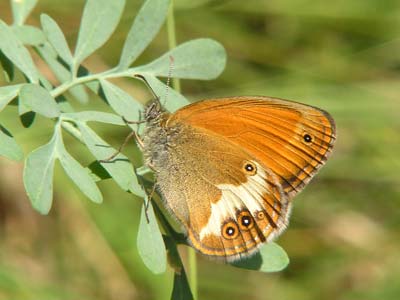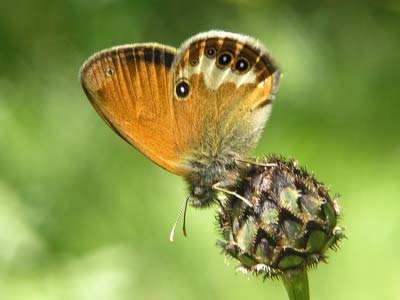 Piedmont, Italy, June 2004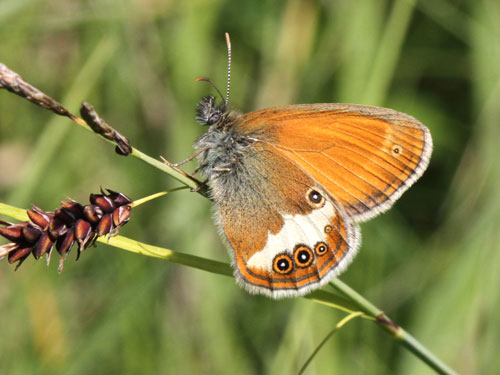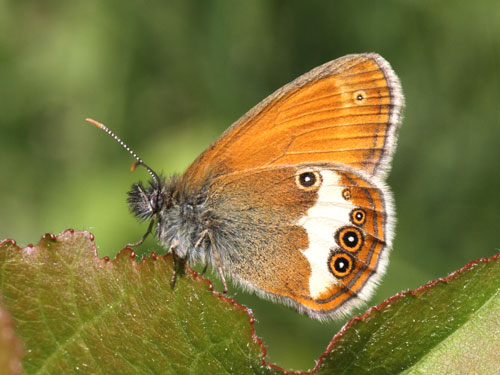 Genève, Switzerland, June 2014
NW Greece, July 2016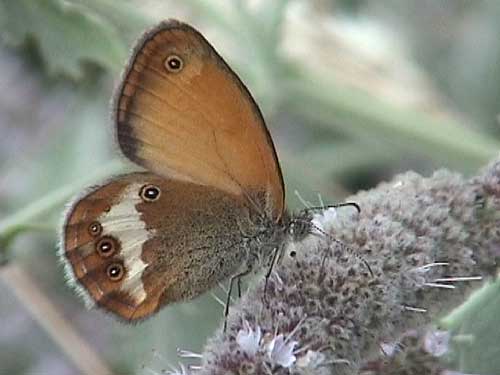 S Pyrenees, Spain, August 2003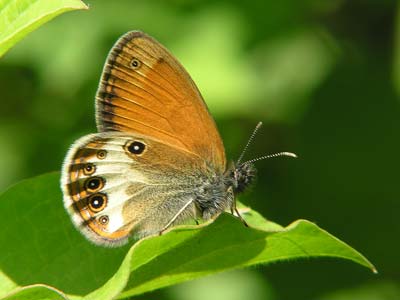 Var, France, May 2004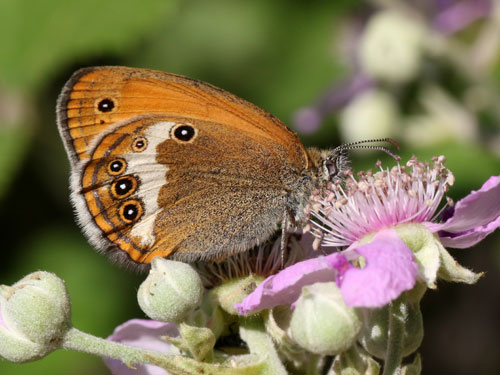 NW Greece, July 2016