Melitaea varia
Grison's Fritillary
euroButterflies
by Matt Rowlings
copyright © 2003-2021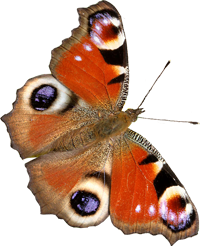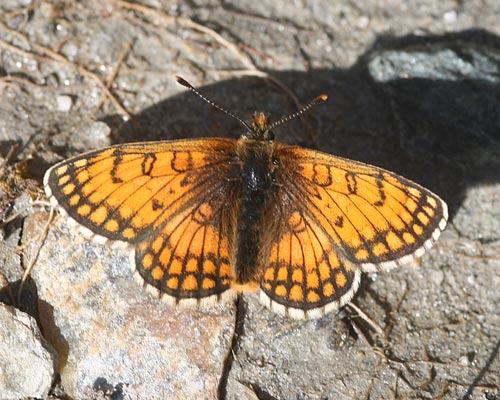 Valais, Switzerland, July 2007
Male.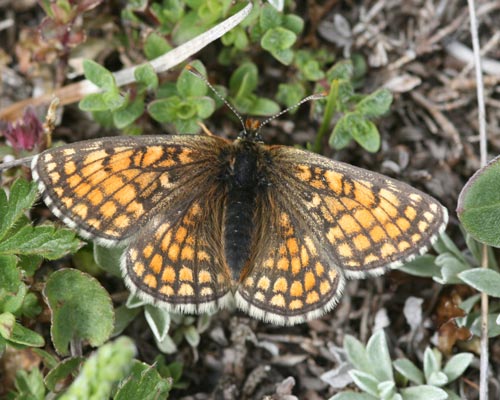 Valais, Switzerland, July 2007
Female.
Field notes and information
A small species found at higher altitudes (mainly at alpine levels, occasionally lower) in the Alps and central Italy. It's local but often common where found.
Identification & Similar species: Separation from some similar species can be very difficult and even impossible for many individuals. However study of genetalia on living male butterflies is possible and gives definitive results. See the
Heath fritillary, M. athaliafor features that may help separate this and other similar species.
Distribution & Flight: Only from the Alps and Appenines. Single brooded in the summer from late June to early August.
Habitat & Behaviour: Grassy flowery slopes, usually at or above the tree line. Frequently takes nectar and salts at damp patches and mountain streams.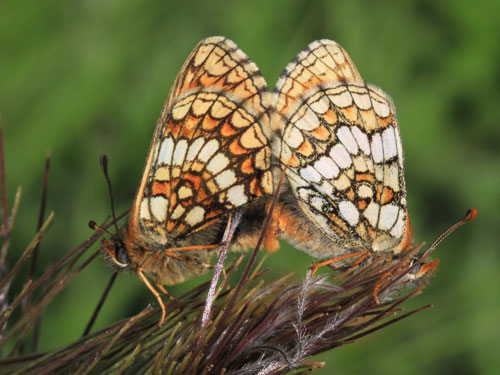 Valais, Switzerland, June 2012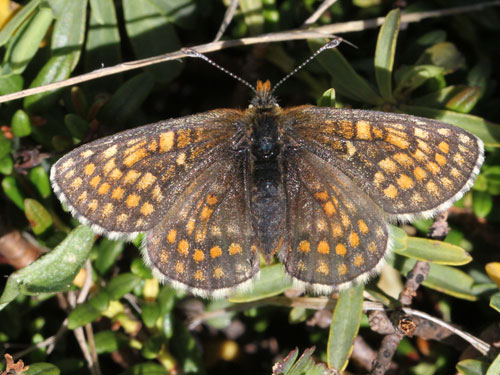 Grisons, Switzerland, July 2013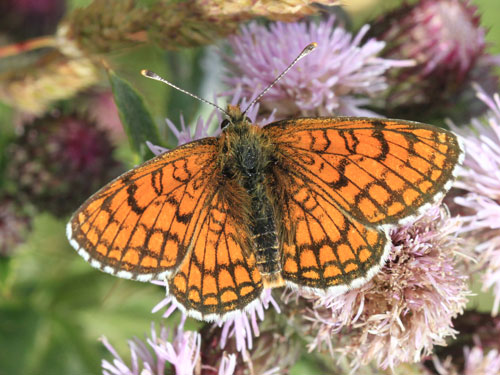 Hautes Alpes, France, July 2012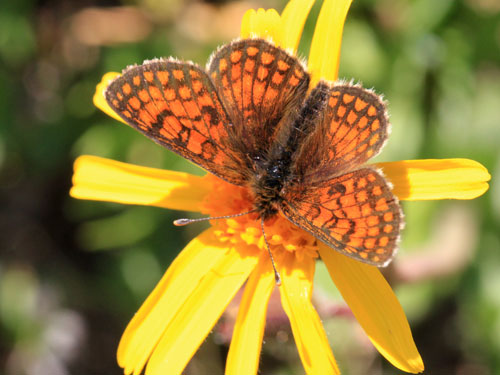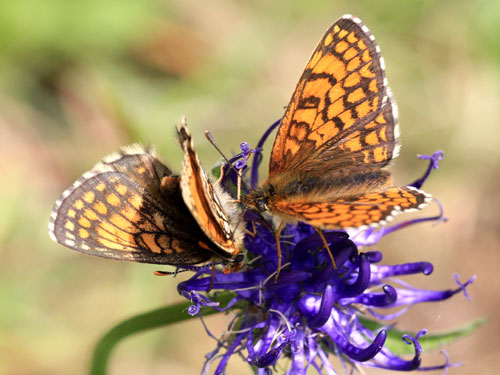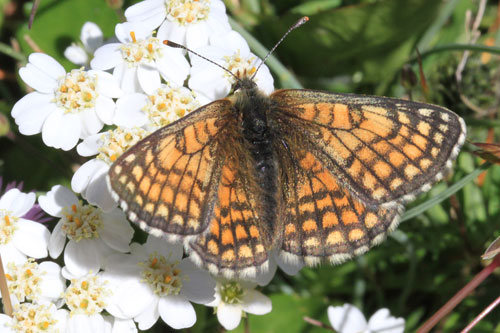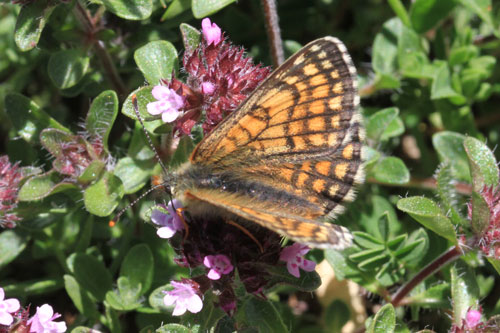 Valais, Switzerland, July 2012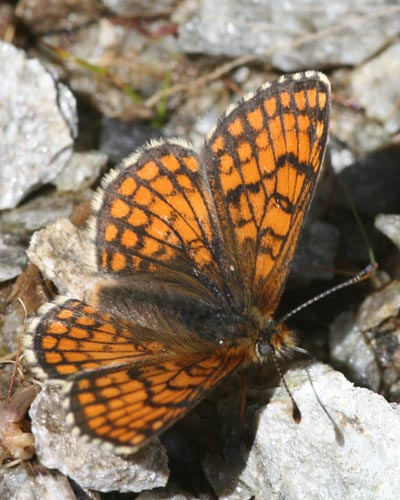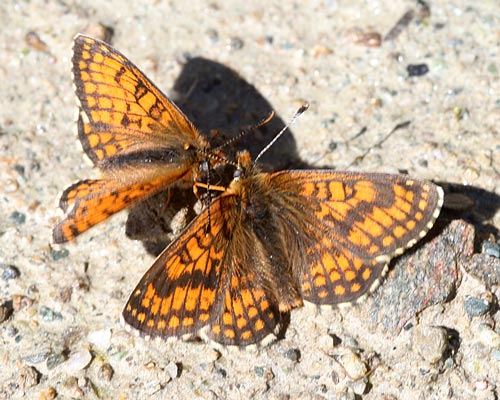 Valais, Switzerland, July 2007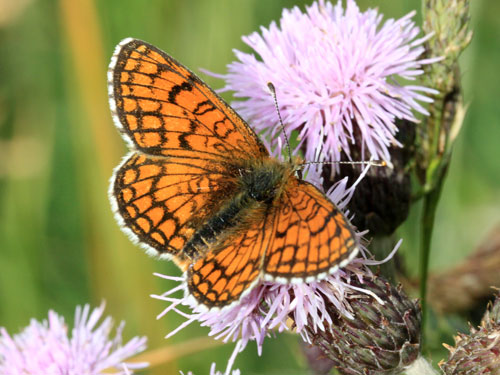 Hautes Alpes, France, July 2012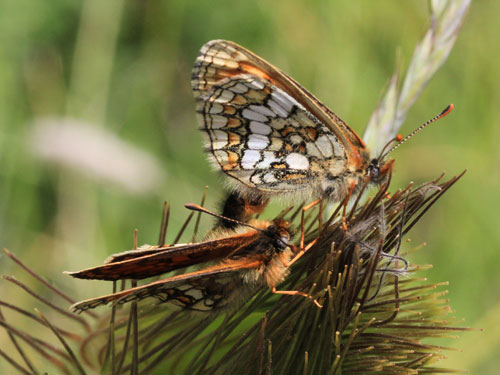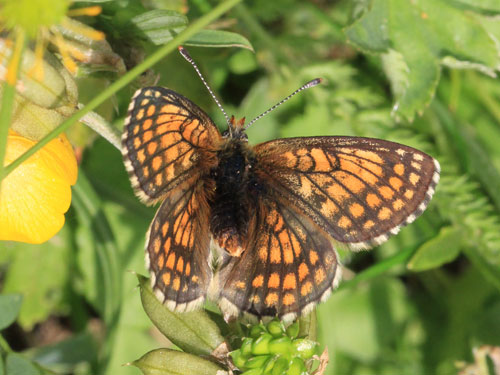 Valais, Switzerland, June 2012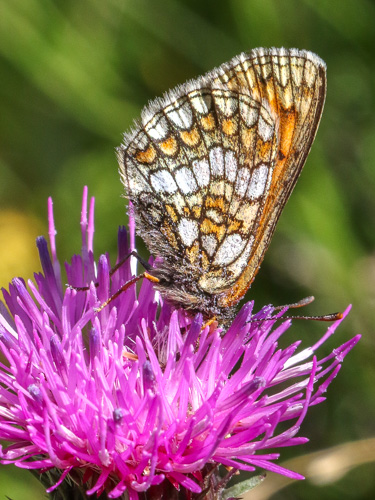 Valais, Switzerland, August 2017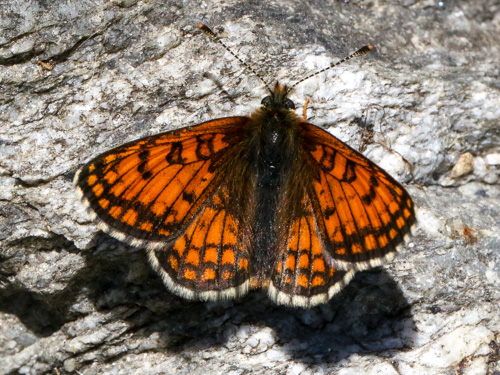 Valais, Switzerland, July 2018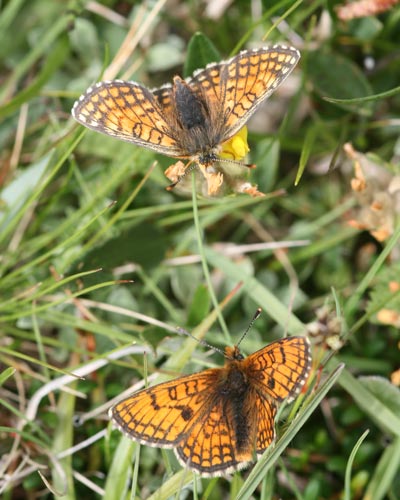 Valais, Switzerland, July 2007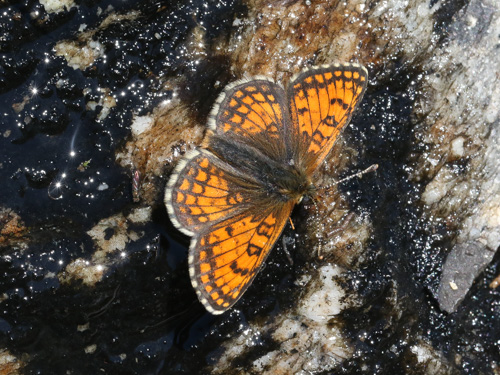 Valais, Switzerland, July 2018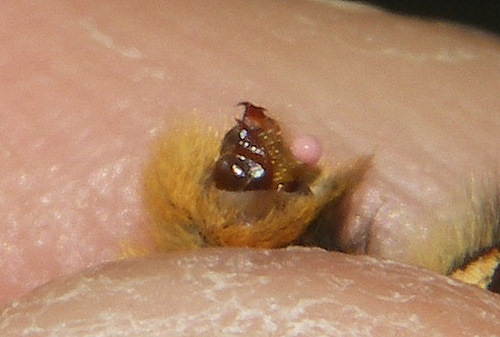 Identification of the difficult Mellicta group by genitalia. Click on link to review the Mellicta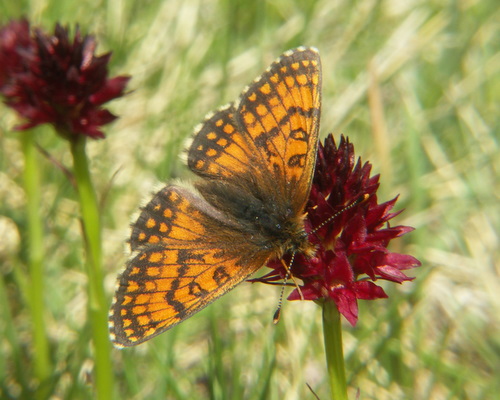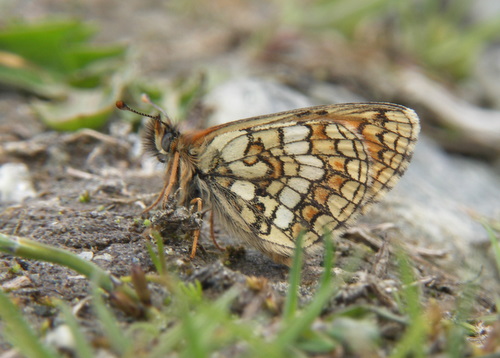 Valais, Switzerland, July 2006