Melitaea parthenoides
Meadow Fritillary
euroButterflies
by Matt Rowlings
copyright © 2003-2023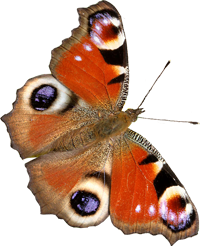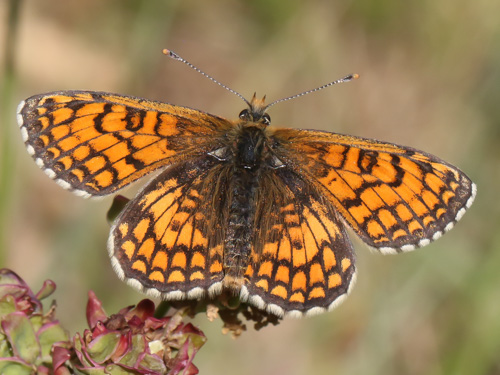 Vaud, Switzerland, May 20202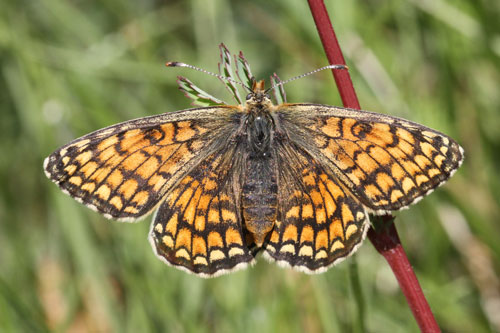 Vaud, Switzerland, May 2011
Field notes and information
On the whole, this is a more lightly marked butterfly on the upperside than the heath fritillary M. athalia and other similar species with which it flies. It is local but widespread and can be common in much of southwest Europe.
Identification & Similar species: Separation from some similar species can be very difficult and even impossible for many individuals. However study of genetalia on living male butterflies is possible and gives definitive results. See the
Heath fritillary, M. athalia for features that may help separate this and other similar species.
Distribution & Flight: W Switzerland, most of France and the Iberian peninsular. Single brooded flying May/ June and into July. A second brood in hotter regions flies in late summer.
Habitat & Behaviour: Flowery meadows at low to middle altitudes usually in forested hilly country.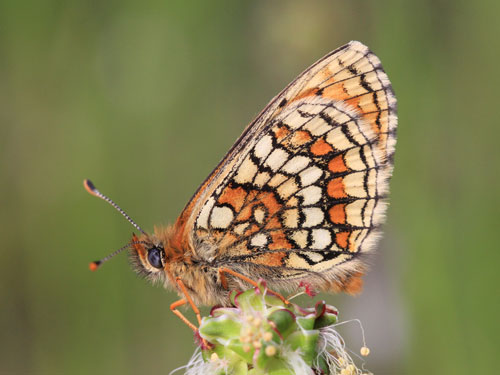 Vaud, Switzerland, May 2012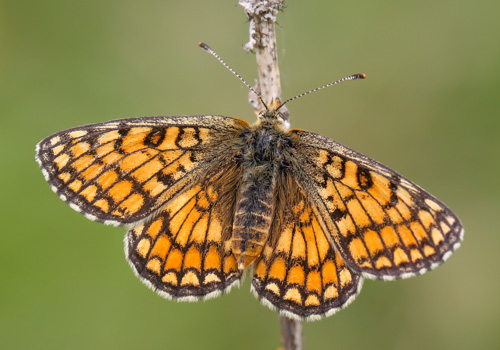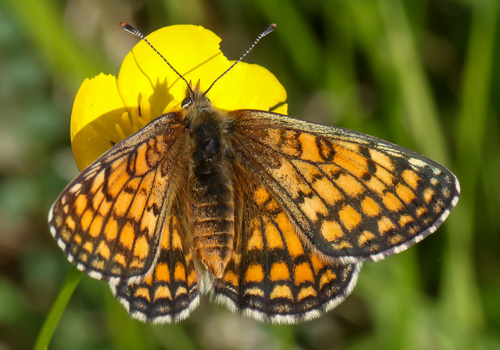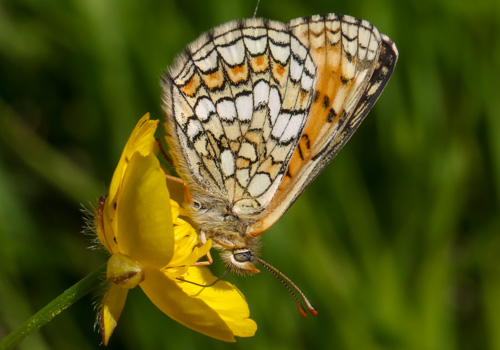 Digne les Bains, France, May 2022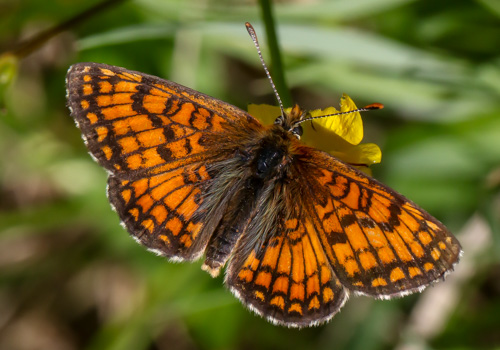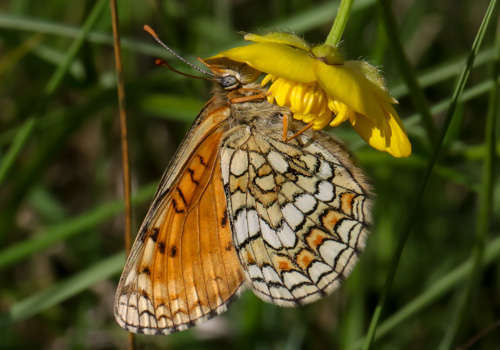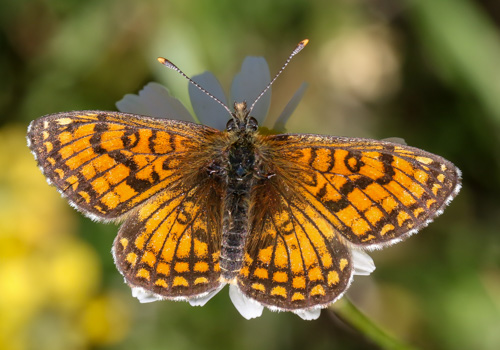 Digne les Bains, France, May 2022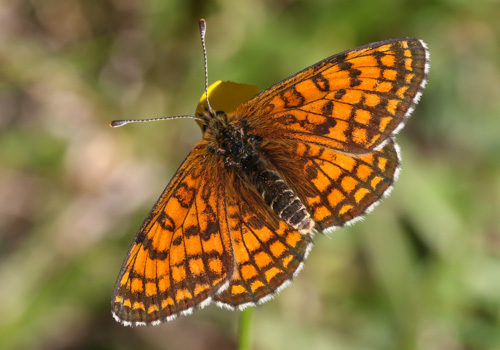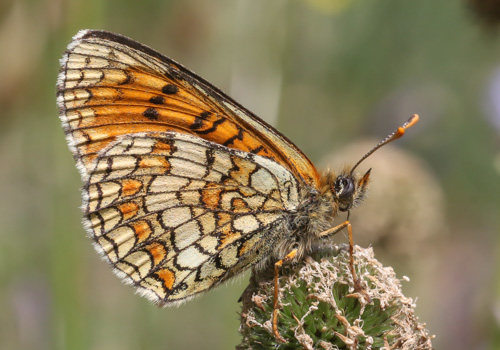 Digne les Bains, France, May 2022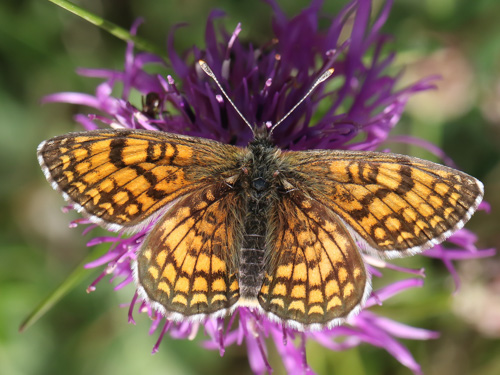 Vaud, Switzerland, May 2020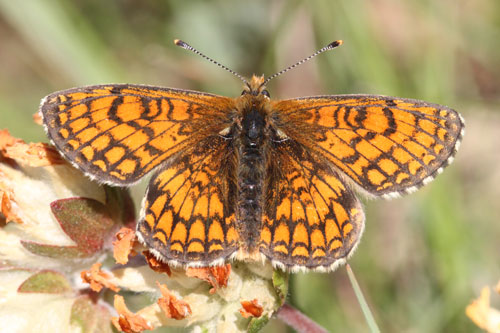 Vaud, Switzerland, May 2011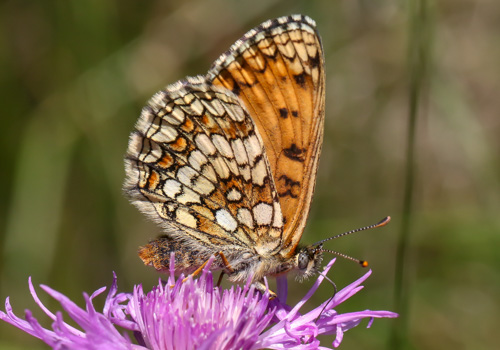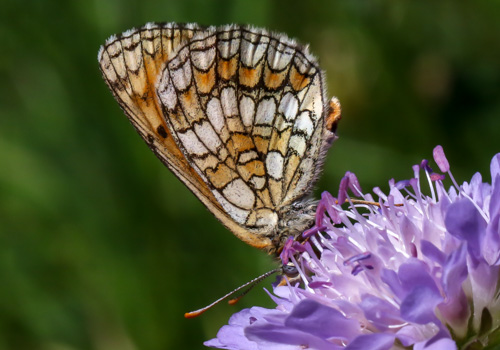 Vaud, Switzerland, May 2022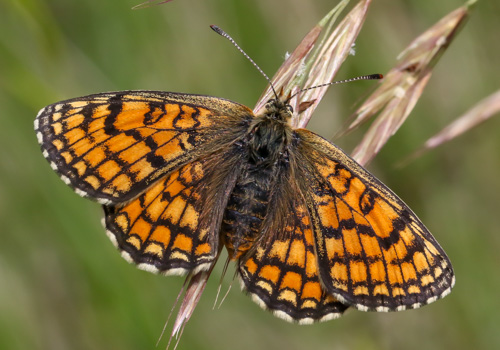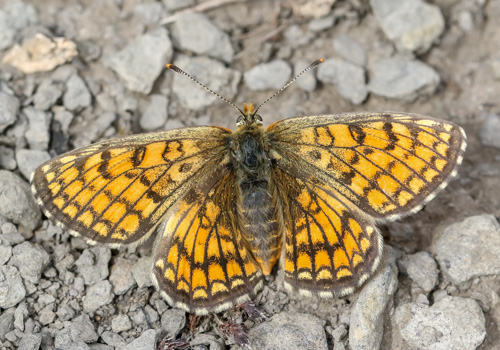 Digne les Bains, France, May 2022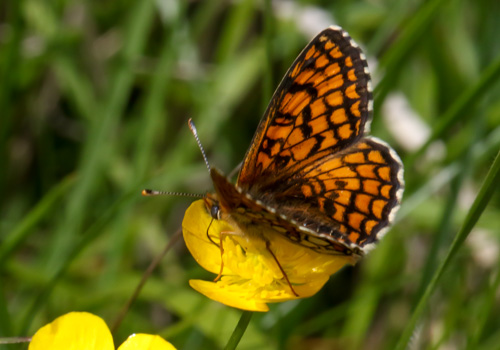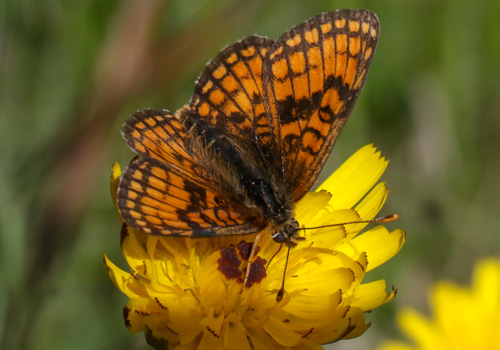 Digne les Bains, France, May 2022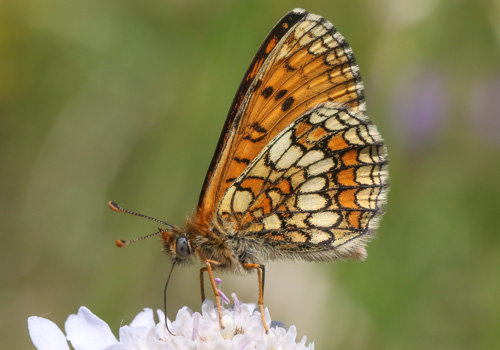 Vaud, Switzerland, May 2022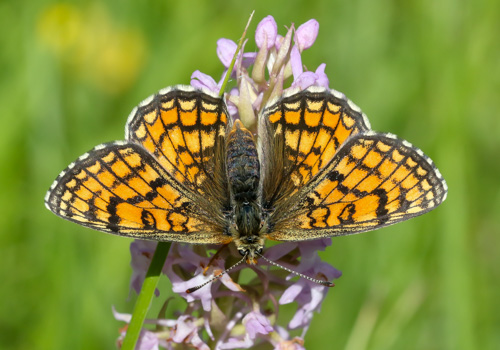 Digne les Bains, France, May 2022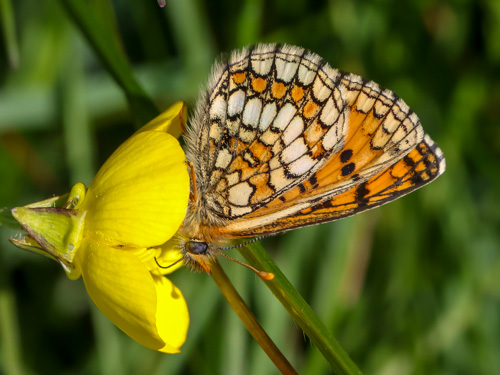 Vaud, Switzerland, May 2019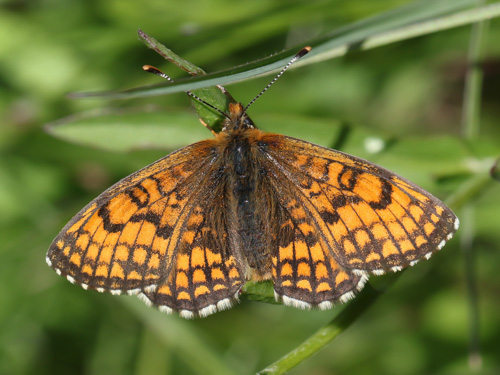 Vaud, Switzerland, May 2019