Erebia triaria
de Prunner's Ringlet
euroButterflies
by Matt Rowlings
copyright © 2003-2023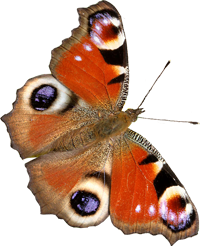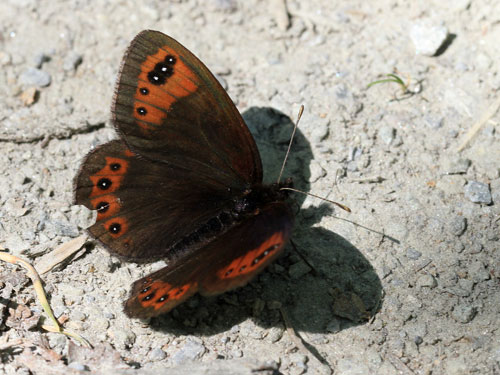 Valais, Switzerland, June 2012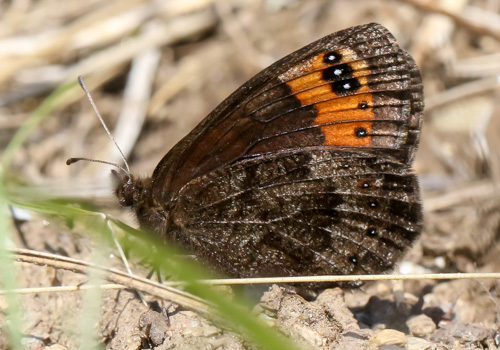 Valais, Switzerland, May 2022
Field notes and information
An early flying Erebia, well over by mid June in most places. It can be common in places, but it does wander over significant distances and is most often found singly.
Identification & Similar species: The key distinguishing features are the early flight time and the subapical spot on the forewing which is well in line with its two neighbours. The underside has a mottled roughened appearance. It is similar to the Piedmont ringlet, E. meolans, which flies later in the year and in which the subapical spot, if present, is out of line, displaced outwards towards the apex. The underside is relatively uniform in the basal area and lacks the mottling.
Distribution & Flight: Sporadic in Spain, the Alps and in the Balkans. Flies from late April to mid June but may last until July.
Habitat & Behaviour: Grassy places, usually warm. Wanders widely and often found singly.
Variation: Highly variable in most respects, including the size, but not the position, of the characteristic forewing subapical spot.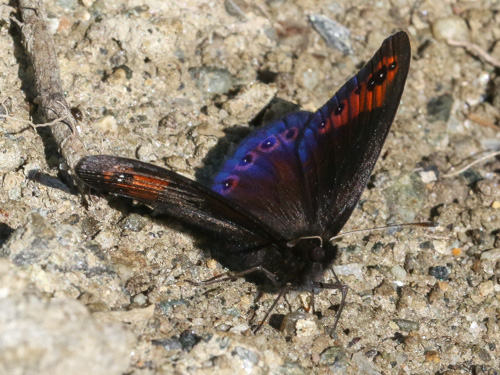 Valais, Switzerland, April 2017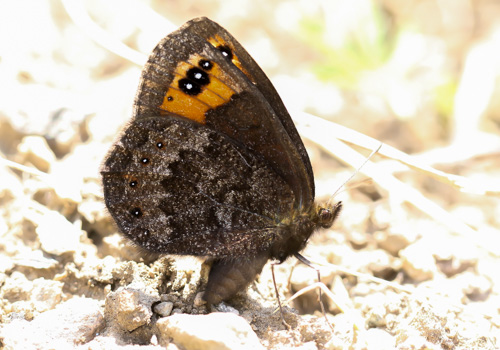 Valais, Switzerland, May 2022
Valais, Switzerland, June 2012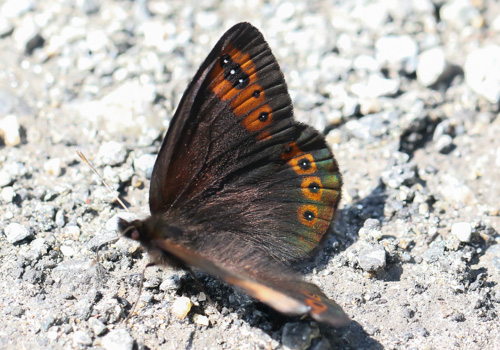 Valais, Switzerland, May 2022
Valais, Switzerland, April 2017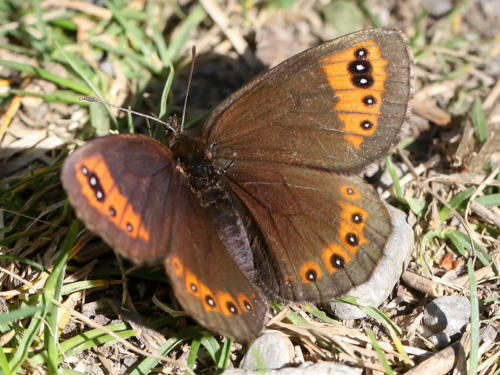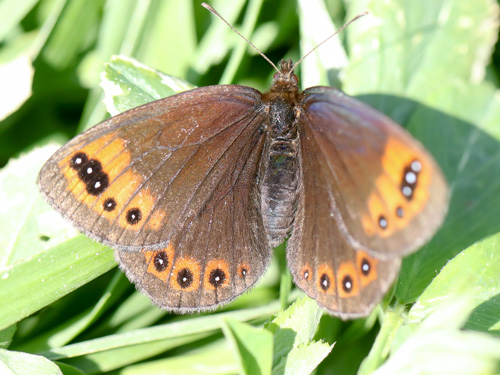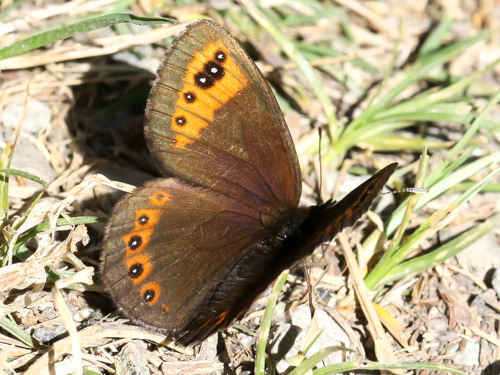 Valais, Switzerland, April 2021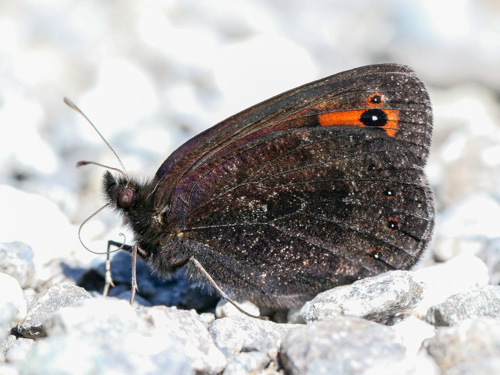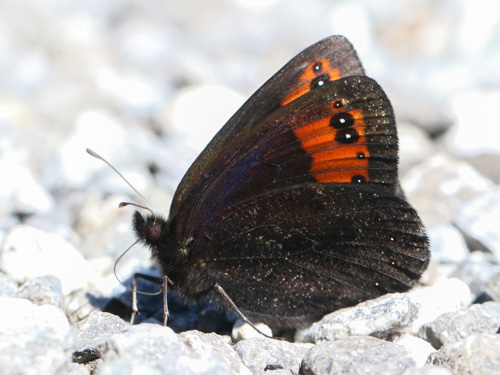 Valais, Switzerland, April 2017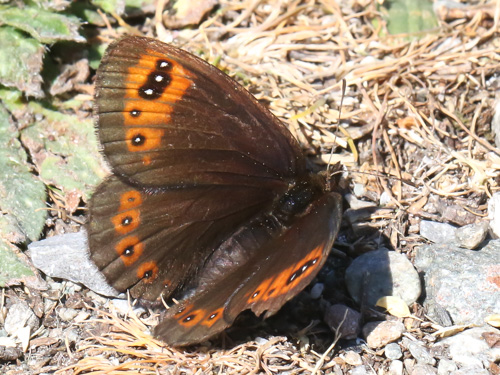 Valais, Switzerland, April 2021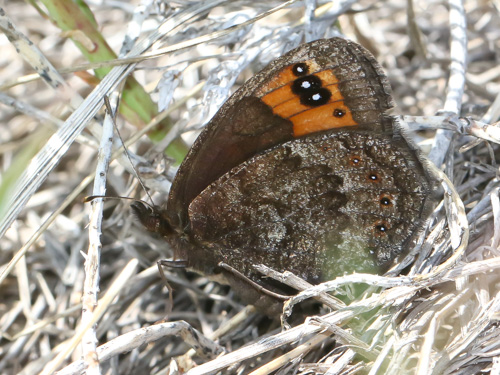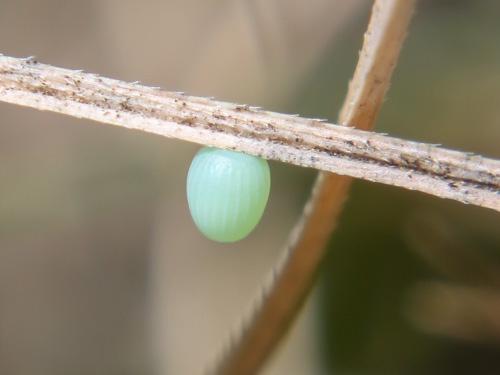 Valais, Switzerland, May 2021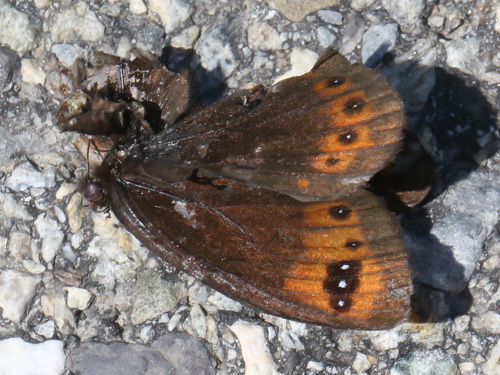 Valais, Switzerland, May 2021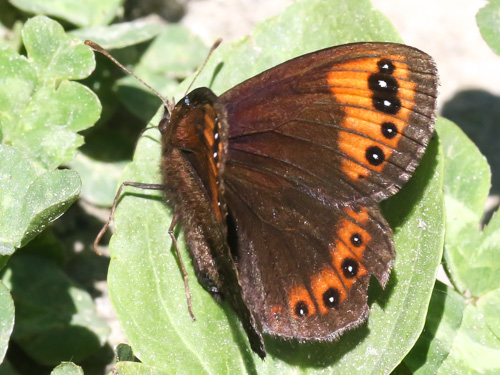 Valais, Switzerland, May 2021
Valais, Switzerland, May 2006
Valais, Switzerland, April 2020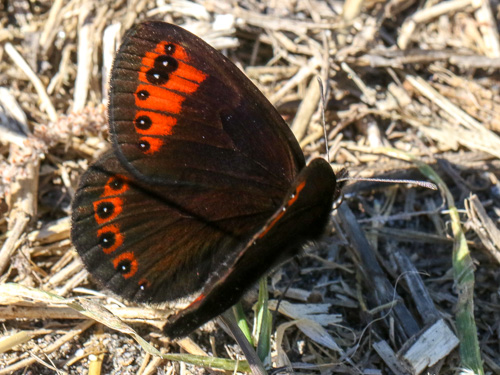 Valais, Switzerland, April 2017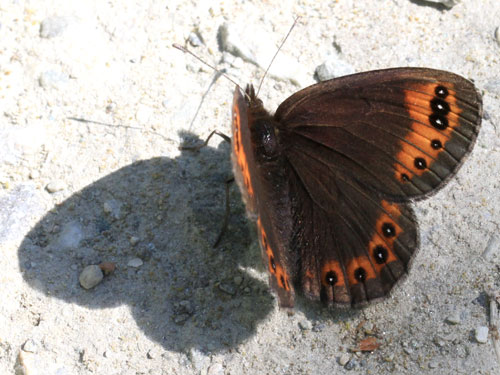 Valais, Switzerland, June 2012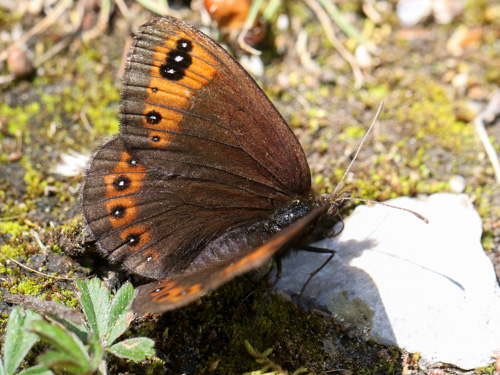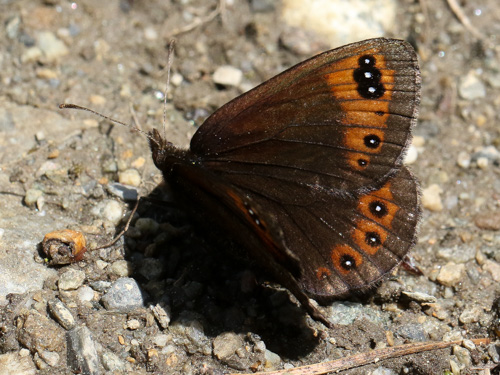 Valais, Switzerland, May 2018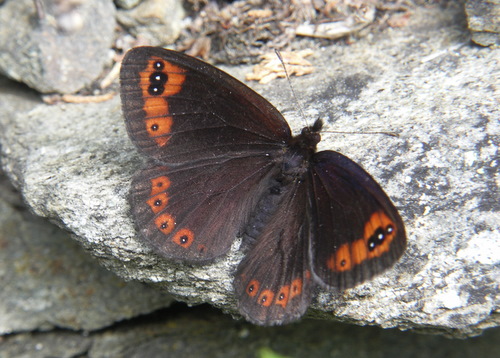 Valais, Switzerland, May 2006
Valais, Switzerland, April 2017