Euchloe simplonia
Mountain Dappled White
euroButterflies
by Matt Rowlings
copyright © 2003-2023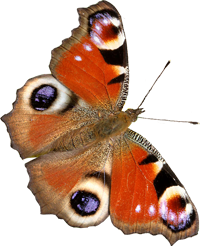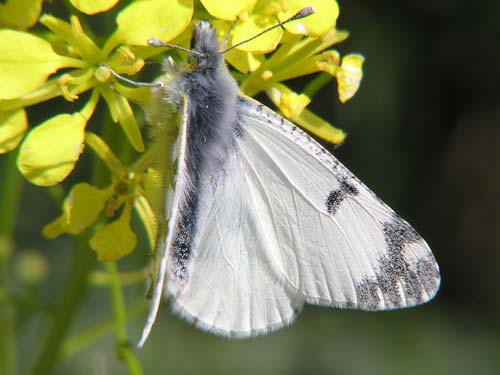 Valais, Switzerland, May 2004 (m)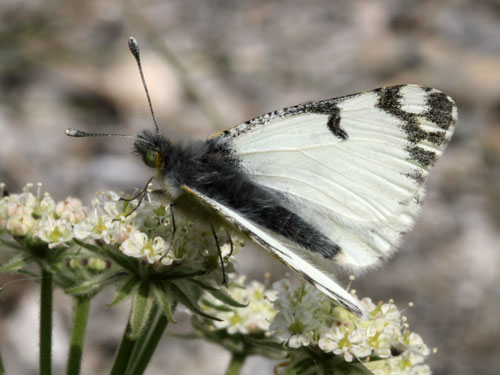 Valais, Switzerland, May/ June 2010
Field notes and information
This is the dappled white of the mountains, effectively replacing the eastern bath and western bath whites, E. ausonia, E. crameri , at higher altitudes.
Identification & Similar species: Closely resembles the other dappled whites, Euchloe species. The distinguishing feature is the extensive black costal marking on the upper forewing that touches the black cell spot. The costal marking in the other similar species consists of fine black flecks.
Distribution & Flight: It is found at higher altitudes and further north than its close relatives to over 2000m in the Pyrenees, Cantabrians and the western Alps to southern Switzerland.
It can be found early in the season, from late of April at 1000m in an early year to late July at 2000m in a single brood.
Habitat: Grassy and flowery alpine and sub alpine meadows.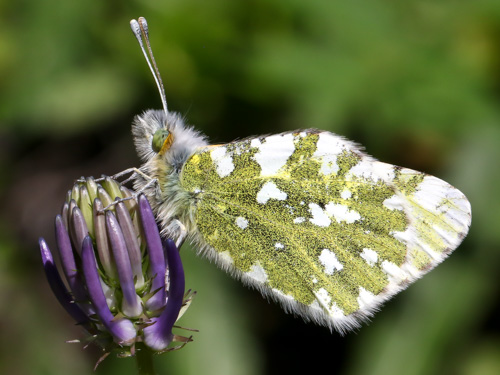 Valais, Switzerland, July 2020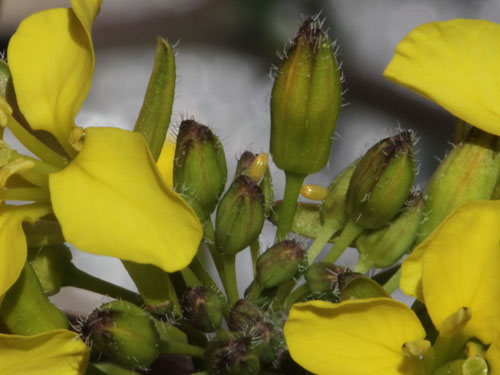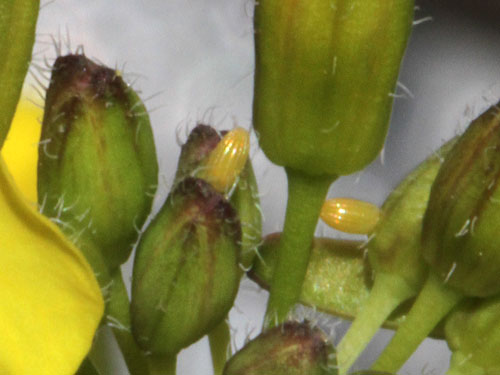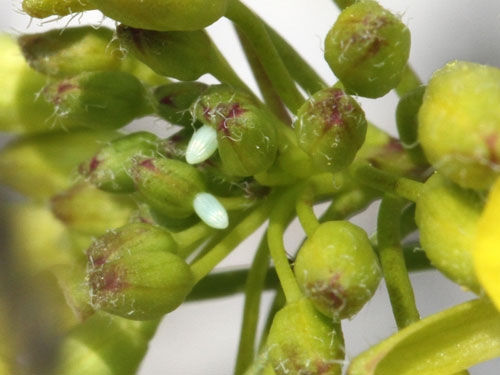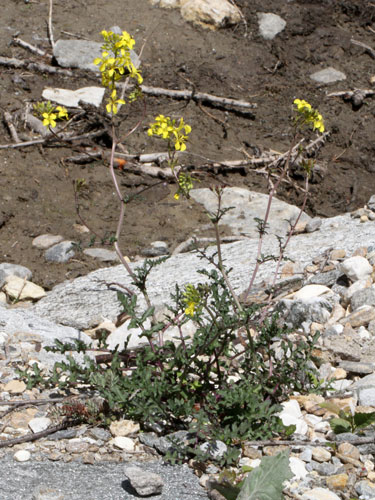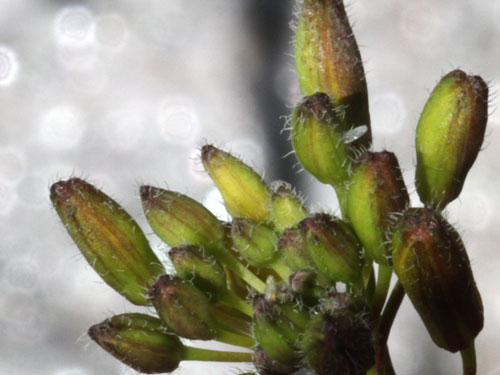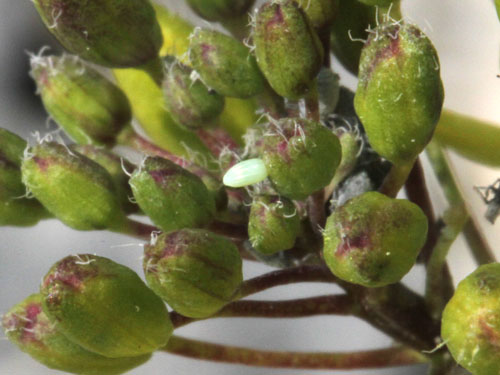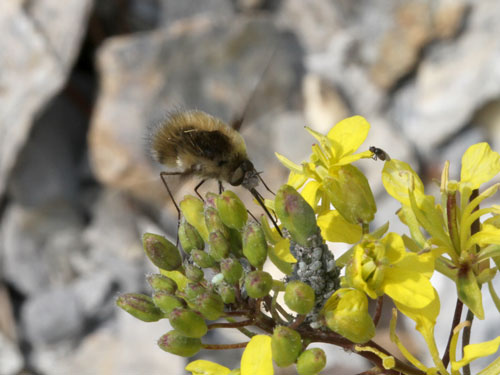 Valais, Switzerland, May/ June 2010
Eggs are blue when freshly laid, turning yellow over several days.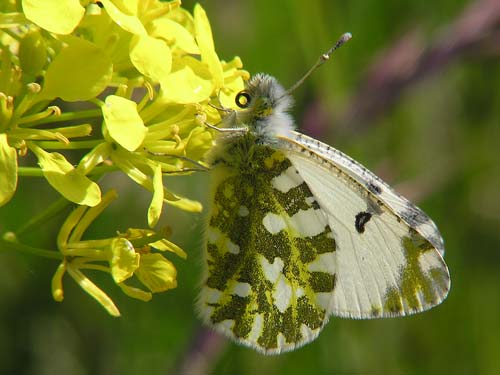 Valais, Switzerland, May 2004 (m)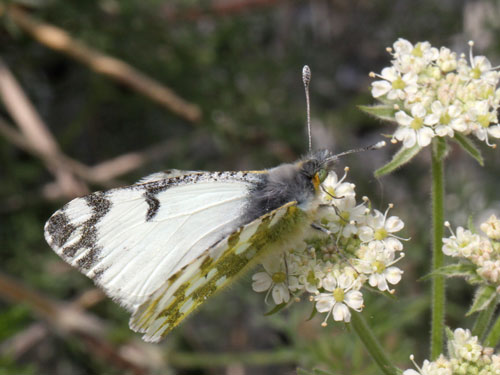 Valais, Switzerland, May/ June 2010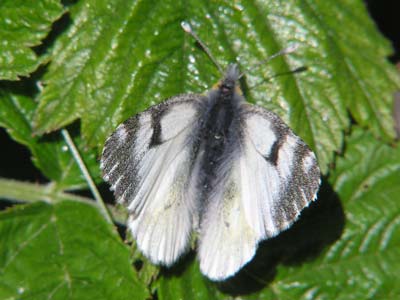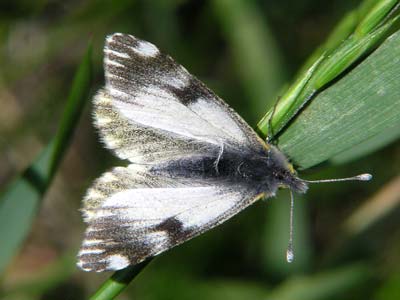 Valais, Switzerland, July 2004 (f)
Showing how dusky and extensive the upperside markings can be.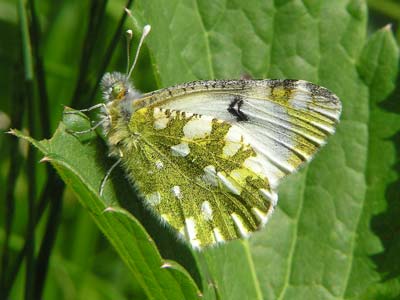 Valais, Switzerland, July 2004 (m)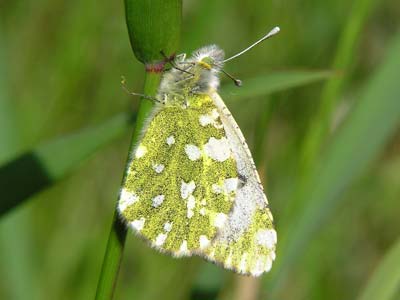 Valais, Switzerland, July 2004 (f)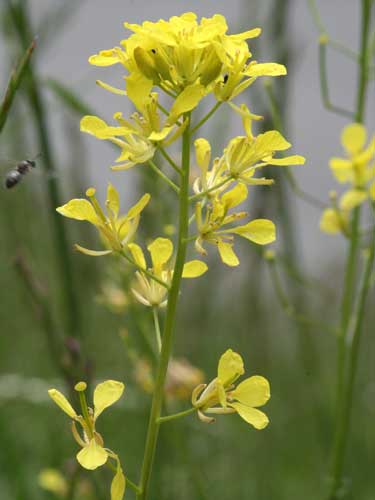 Valais, Switzerland, May 2009