Spialia sertorius
Red Underwing Skipper
euroButterflies
by Matt Rowlings
copyright © 2003-2016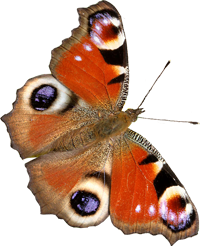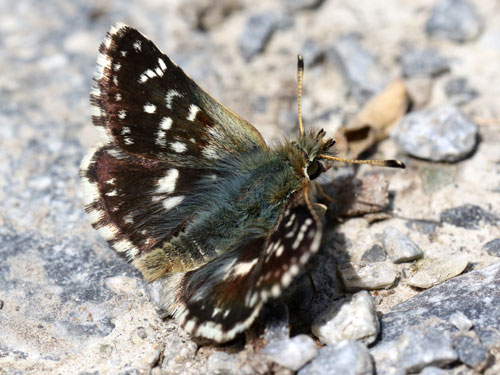 Valais, Switzerland, May 2015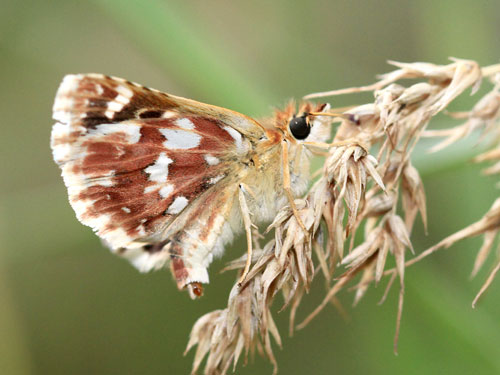 Valais, Switzerland, June 2012
Field notes and information
A small butterfly that flies very fast and close to the ground.
Identification & Similar species: Very similar to the orbed red underwing skipper S. orbifer which replaces the current species in the east. That species is rather greener on the underside hindwing and the spots are more rounded.
Distribution & Flight: North Africa and western Europe to Germany and Italy. Replaced on Sardinia and Corsica by the taxon S. therapne which is now generally recognised as a full species.
Habitat & Behaviour: It likes settling on hot ground and can be found taking salts from damp patches of earth.
Variation: In north Africa, the subspecies ali flies. This is distinctly different in appearance to the normal form but it doesn't attract the same taxonomic debate as its cousins from Corsica and Sardinia.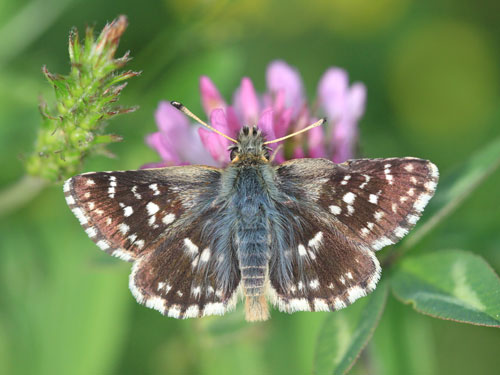 Vaud, Switzerland, May 2012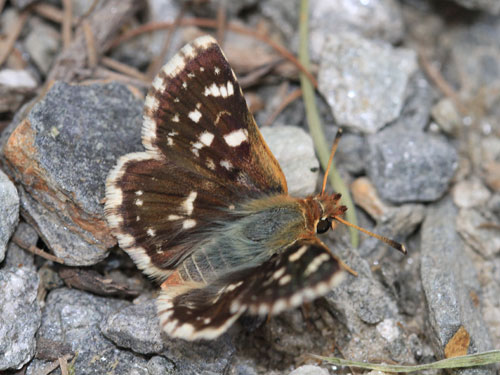 Valais, Switzerland, June 2012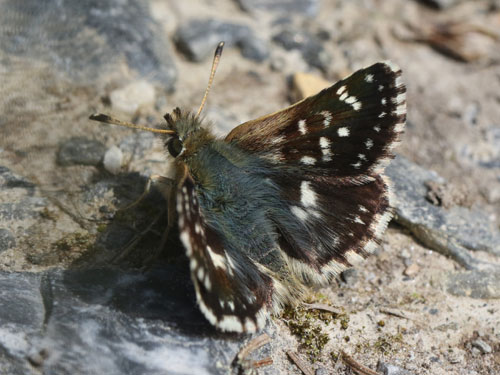 Valais, Switzerland, May 2015
Anti-Atlas, Morocco, April 2013
ssp. ali.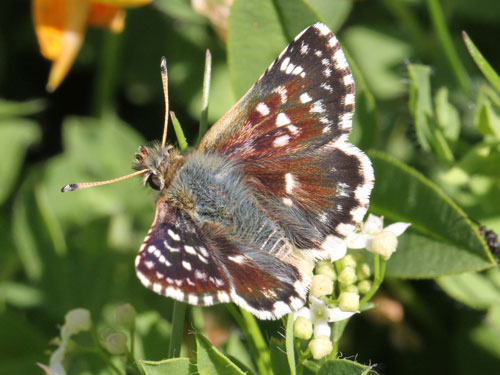 Hautes Alpes, France, July 2013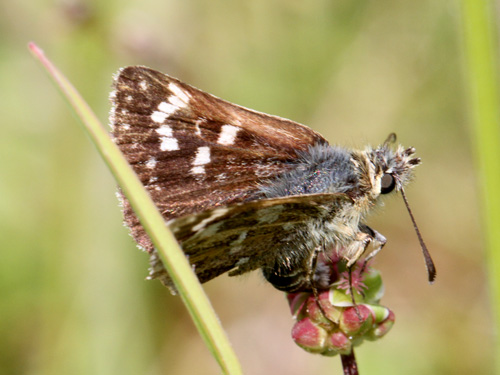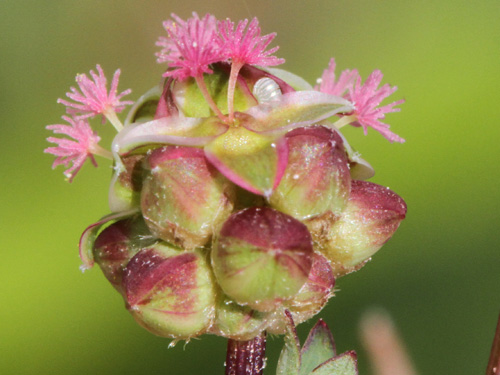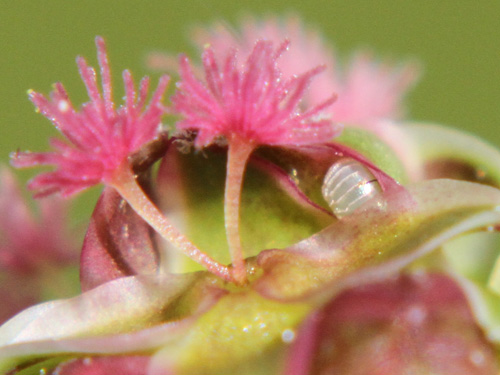 Jura, France, June 2014
Egg laying.
Sierra Nevada, Spain, July 2013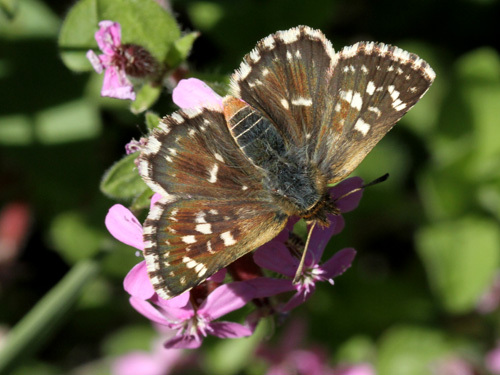 Valais, Switzerland, May 2014
Middle Atlas, Morocco, June 2005
Ssp. ali.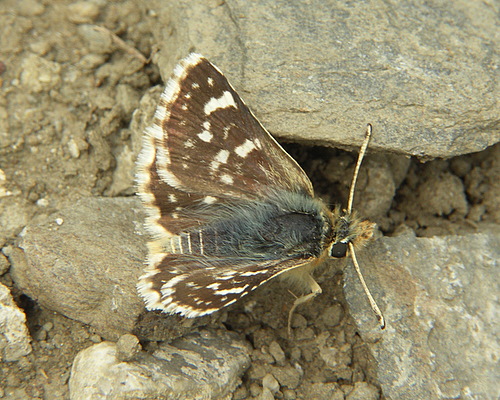 Pyrénées Orientales, France, May 2006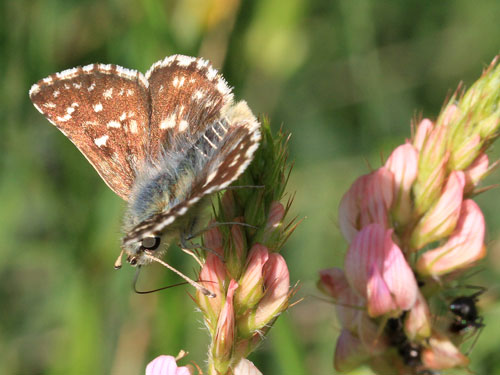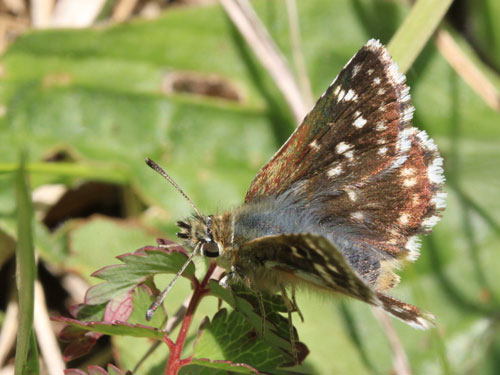 Var, France, May 2012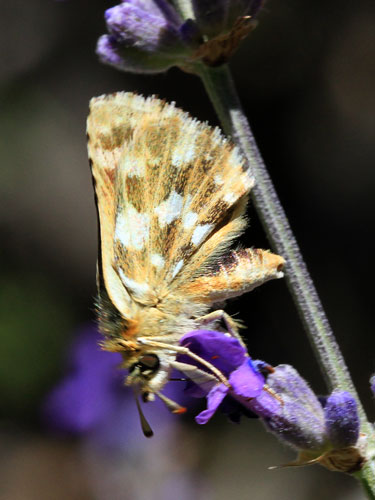 Hautes Alpes, France, August 2012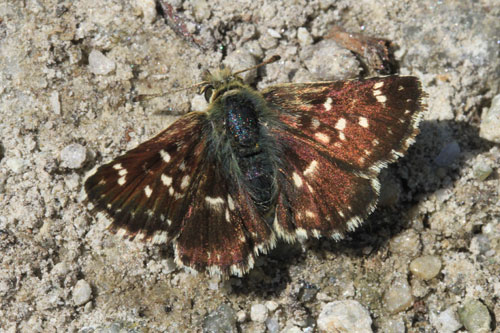 Valais, Switzerland, July 2011