Pyrgus serratulae
Olive Skipper
euroButterflies
by Matt Rowlings
copyright © 2003-2023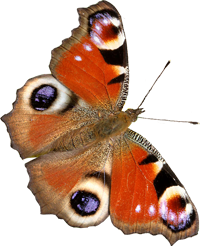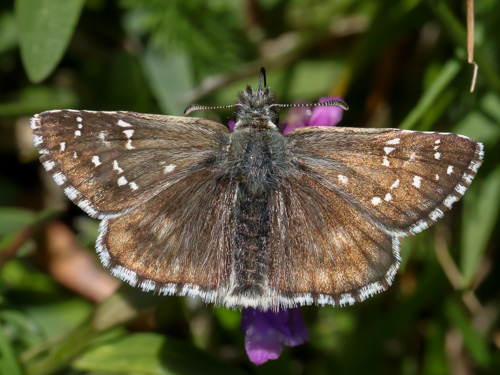 Valais, Switzerland, May 2021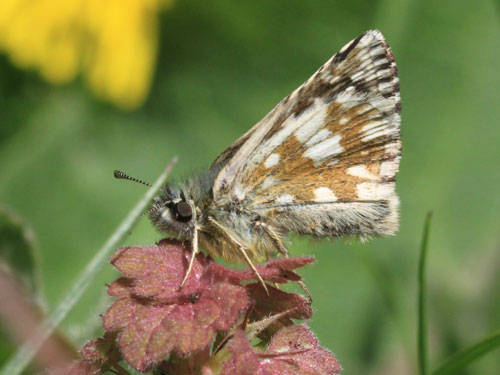 Valais, Switzerland, April 2012
Field notes and information
Identification & Similar species: Usually has very small spots on the upperside forewing and very weak markings on the hindwing. The underside hindwing is quite distinctive, being a dark green with rounded spots, particularly in the basal area.
Distribution & Flight: Parts of Spain and Italy. France and eastwards to Poland and Greece. Flies in a single brood from May to July.
Habitat & Behaviour: Flowery grassy places from low to alpine levels.
Variation: The form major flies in the Pelopennesos. It is larger and has more extensive white markings.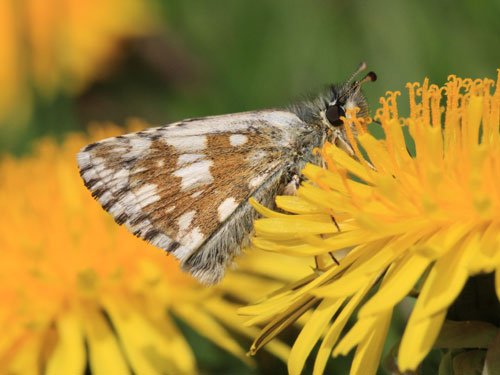 Valais, Switzerland, April 2012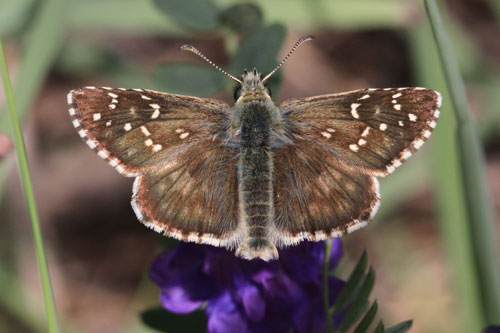 Valais, Switzerland, June 2011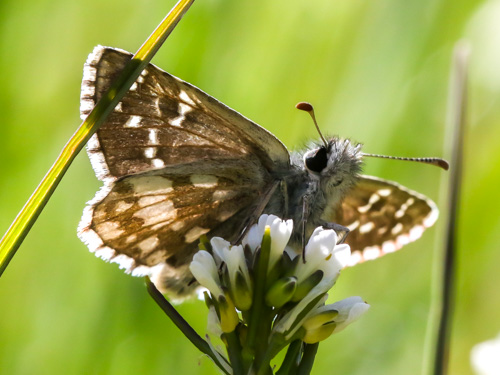 Valais, Switzerland, May 2021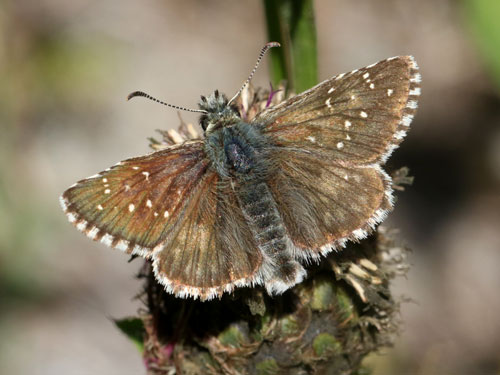 Valais, Switzerland, July 2016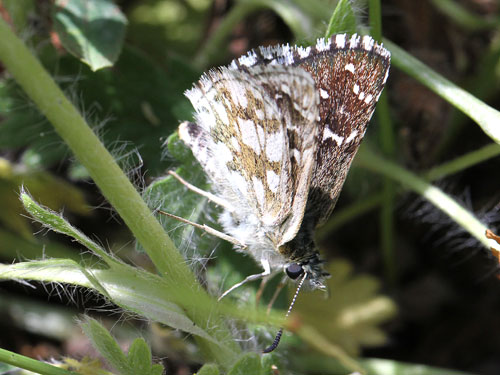 S Greece, June 2013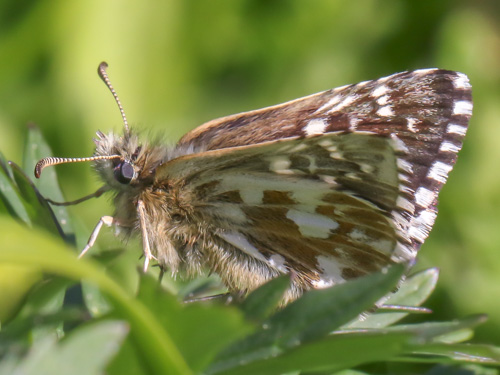 Vaud, Switzerland, June 2020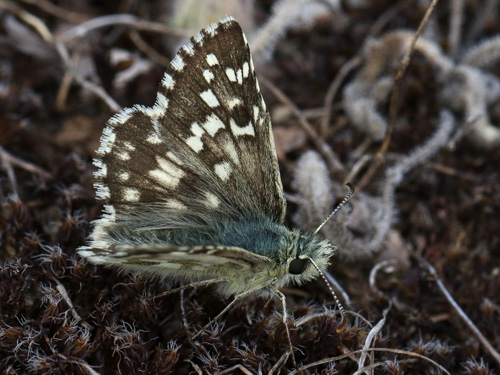 S Greece, July 2018
Form major.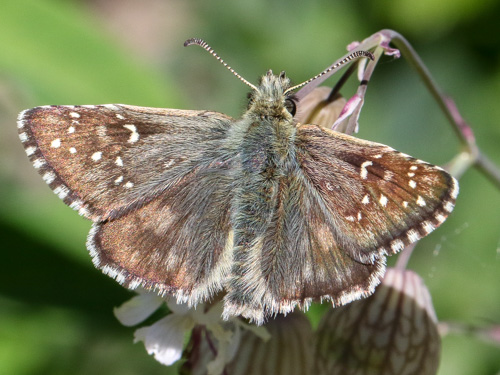 Valais, Switzerland, June 2017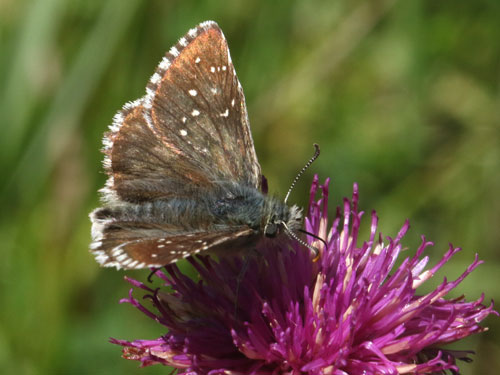 Valais, Switzerland, July 2016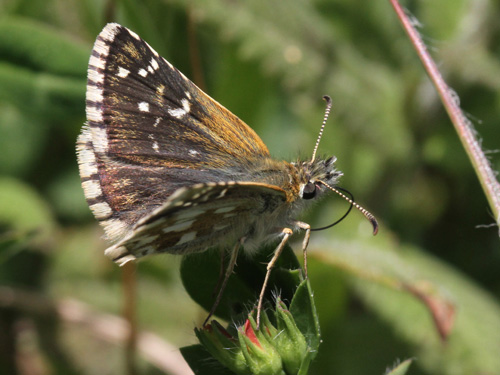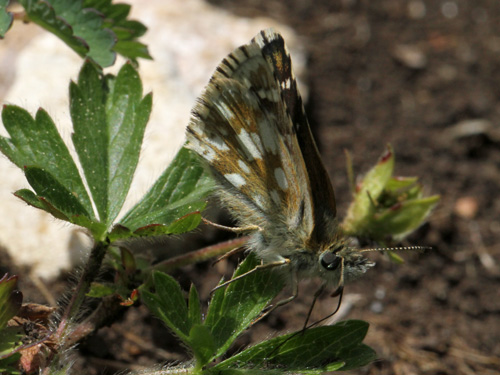 Jura, France, June 2014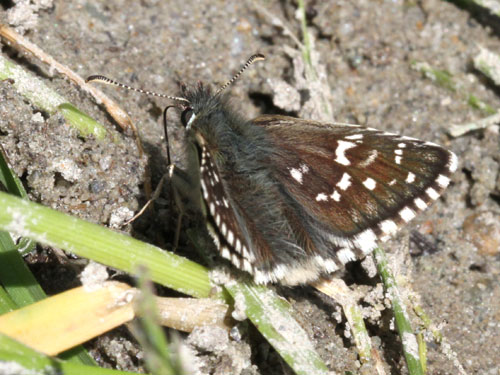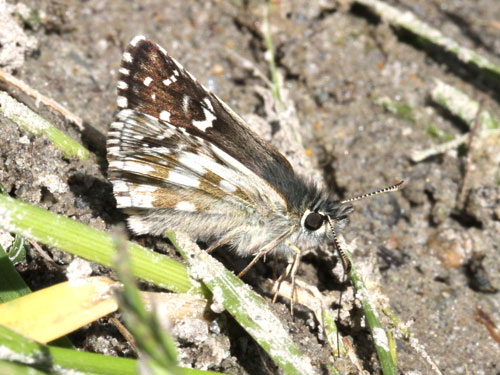 Valais, Switzerland, June 2013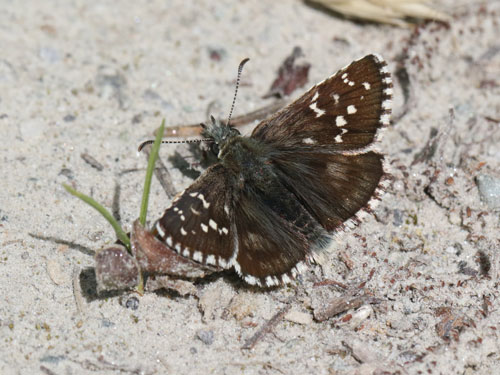 Valais, Switzerland, May 2015
Valais, Switzerland, May 2014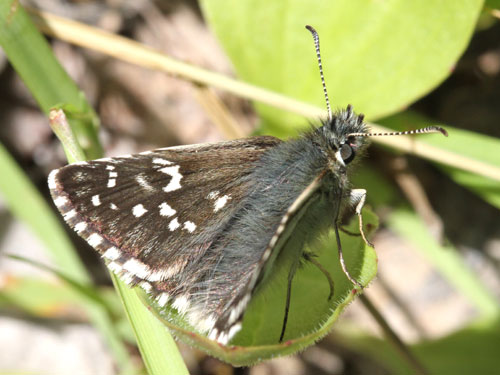 Valais, Switzerland, June 2013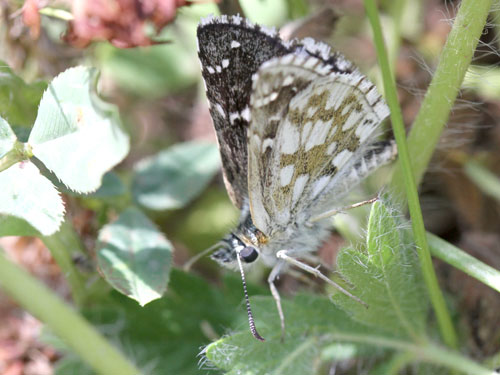 S Greece, June 2013