Iphiclides podalirius
Scarce Swallowtail
euroButterflies
by Matt Rowlings
copyright © 2003-2023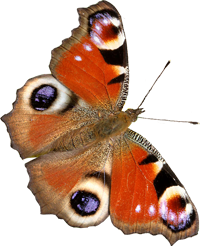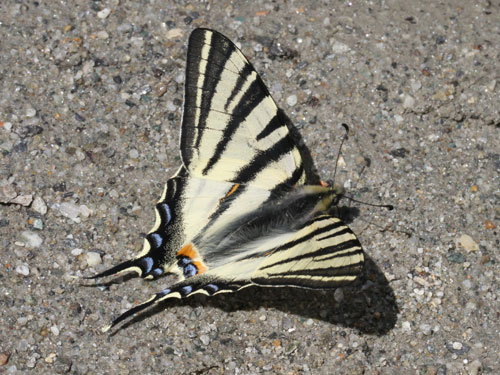 Valais, Switzerland, May 2013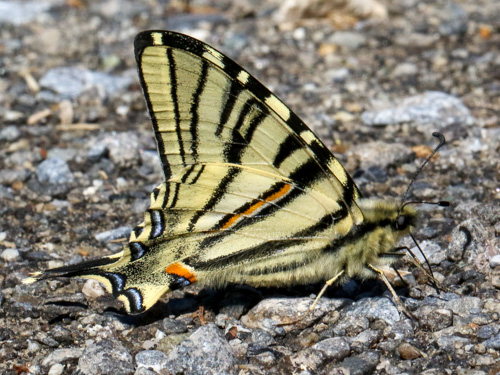 Valais, Switzerland, April 2017
Field notes and information
Common and frequently encountered, it is a large spectacular species, found in gardens and towns as well as the countryside. It is the butterfly I'm most frequently asked to identify via e-mail as it impresses holiday makers and naturalists specialising in other groups and inspires them to find out more.
Identification & Similar species: A very large distinctive butterfly. It is creamy white with black tiger stripes. It can be confused with the swallowtails, Papilio. They have a strong yellow ground colour.
Distribution & Flight: Across most of Europe, excluding Scandinavia and the UK. Throughout the warm and hot months of the year.
Habitat & Behaviour: Diverse open habitats, gardens, towns. It is often seen "sailing" on its large triangular shaped wings catching the up draughts on hills - they can soar effortlessly for ages without any wing beats at all. Can be found at alpine levels even above 2000m, but usually in foothills and lower levels.
Females are often seen flying around potential larval food plants - particularly blackthorn Prunus spinosa and fruit trees, in scrubland, open orchards, hedgerows or isolated bushes. They arrive downwind of the bush and float around looking for egg laying sites. It is possible to get very close to these females intent on laying.
Variation: feisthamelii: a subspecies from north Africa, Spain and southwest France. It is often considered to be a separate species. See next species page for more info.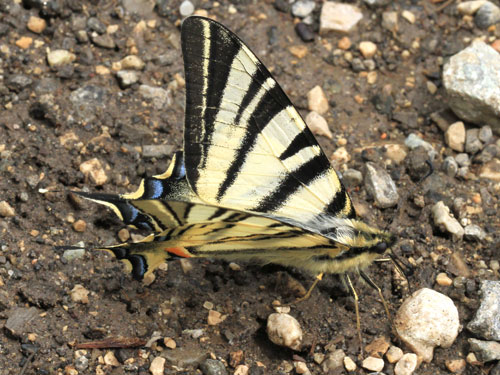 Alpes Maritimes, France, May 2012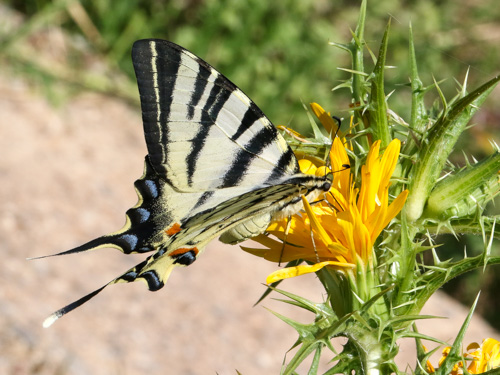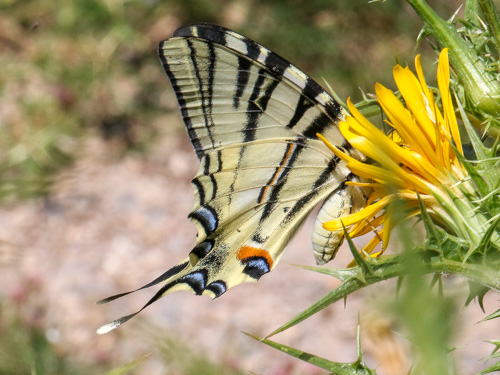 Peloppensos, Greece, July 2018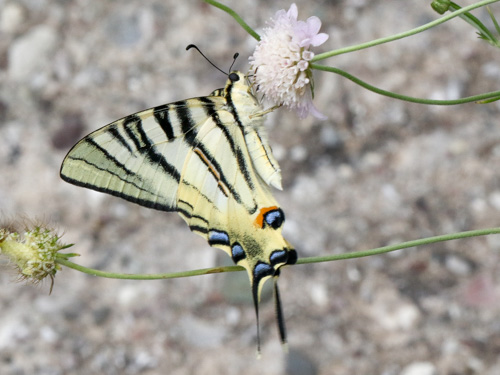 S Greece, July 2018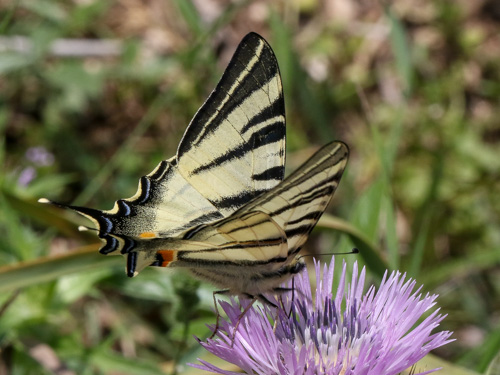 Sicily, Italy, May 2018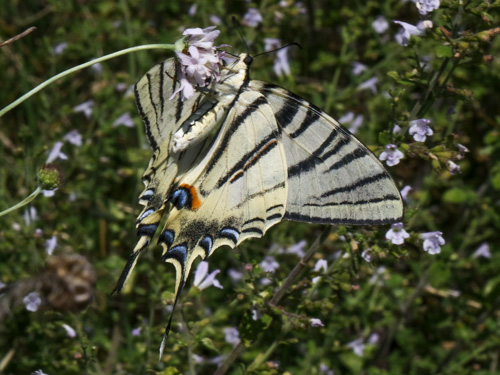 S Greece, July 2018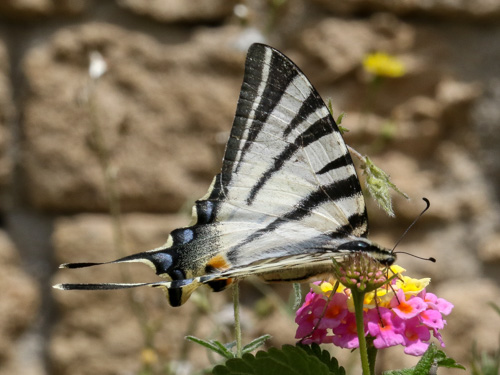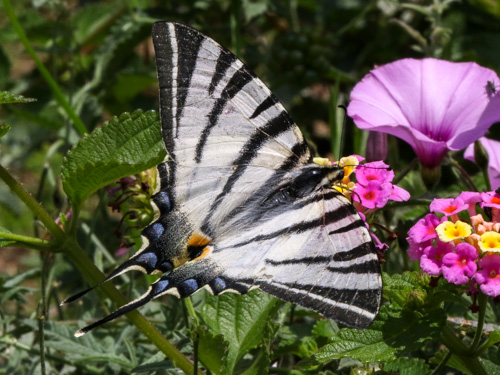 Rhodes, Greece, May 2017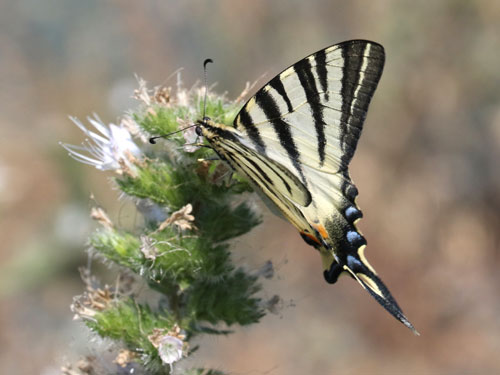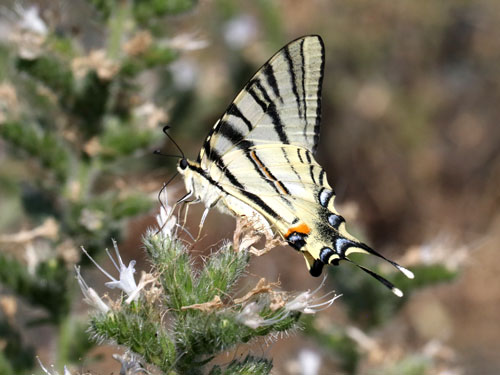 NW Greece, July 2016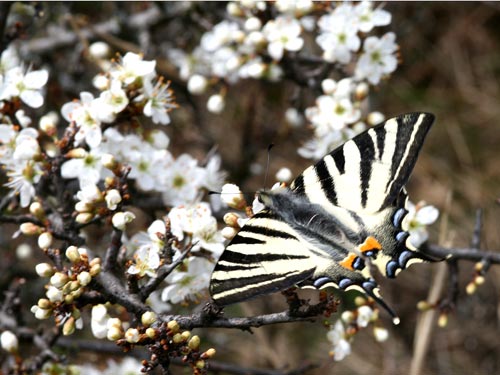 Valais, Switzerland, 1st April 2007
An early individual.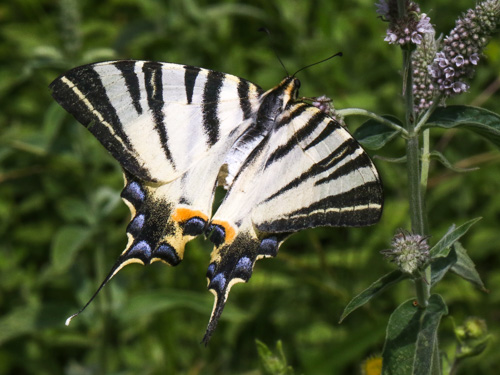 S Greece, July 2018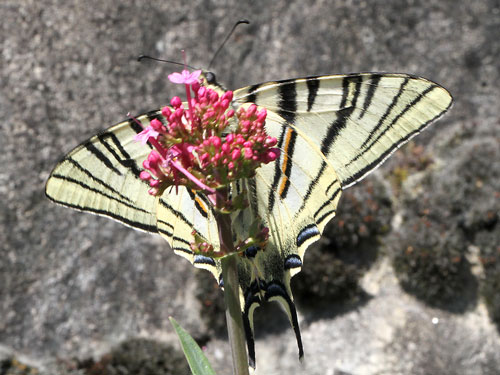 Valais, Switzerland, April/ May 2012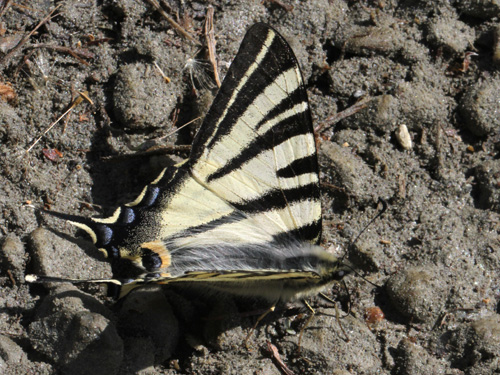 Valais, Switzerland, May 2014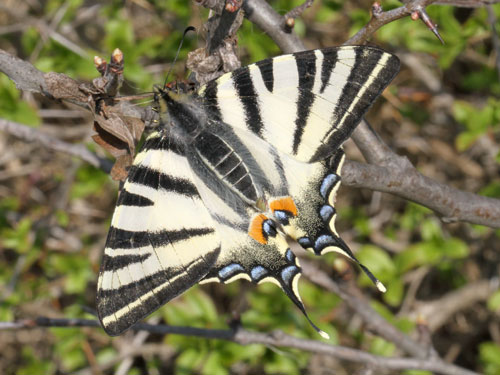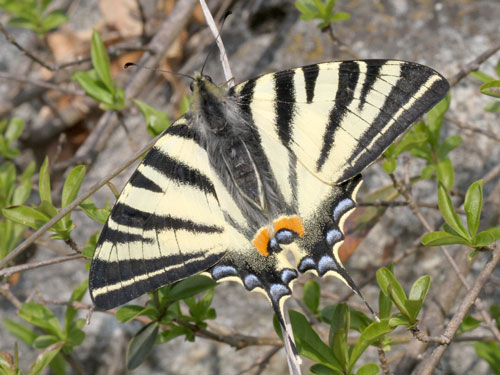 Valais, Switzerland, April/ May 2012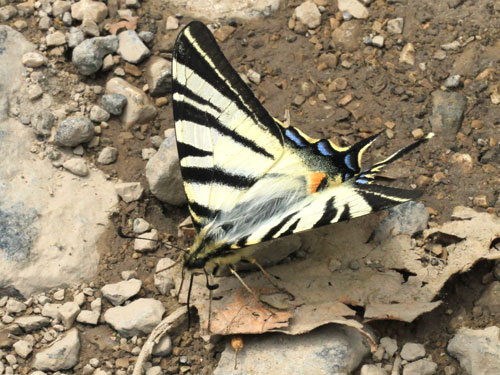 Alpes Maritimes, France, May 2012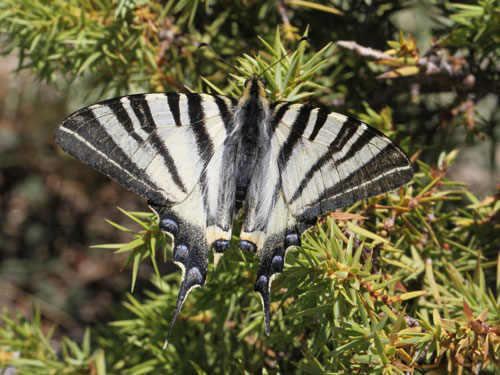 Peloppensos, Greece, June 2013