Leptotes pirithous
Lang's Short Tailed Blue
euroButterflies
by Matt Rowlings
copyright © 2003-2023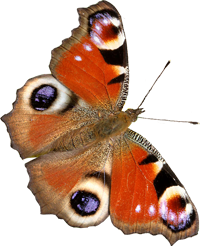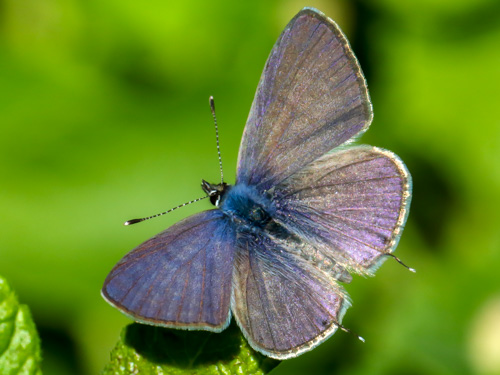 Rhodes, Greece October 2018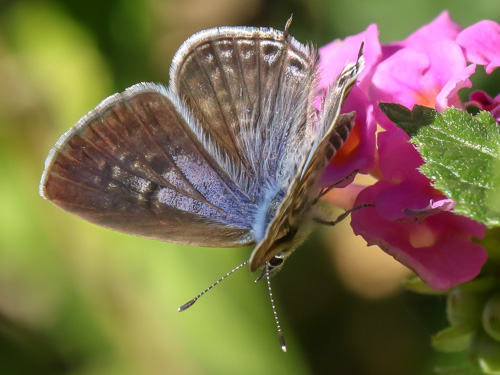 Rhodes, Greece October 2018
Field notes and information
Often found in ones or twos, on occasions it can be found in large numbers . It is widespread and migratory so it can turn up anywhere but it is rare north of the Mediterranean region. It does prefer hot dry places.
Identification & Similar species: The mottling on the underside hindwing is quite distinctive. The hindwing has a tail.
Distribution & Flight: It is migratory to some extent and can turn up anywhere in southern Europe and north Africa as far north as central France, very occasionally further north. Throughout the warm months of the year when it is continuosly brooded.
Habitat & Behaviour: It can be found swarming over Lucerne fields and in Morocco we found it swarming around a species of broom that was flowering in March. Generally it is found in flowery places, particularly around flowering shrubs of the pea family, Leguminosae.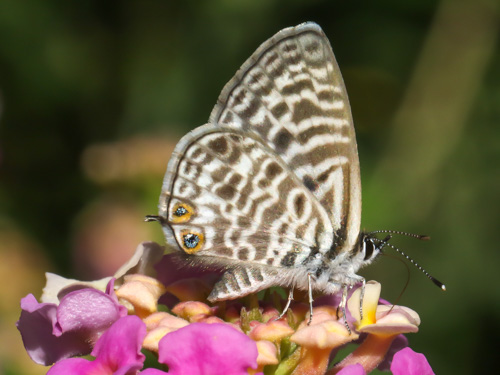 Rhodes, Greece October 2018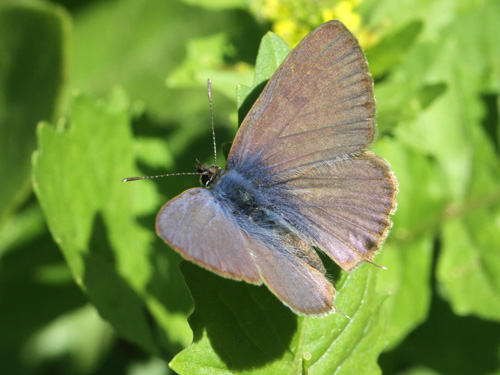 Fuerteventura, Spain, February 2014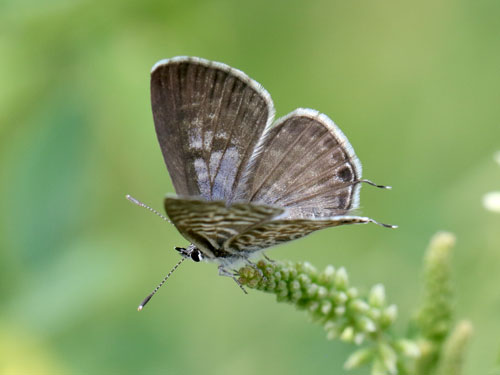 NW Greece, July 2016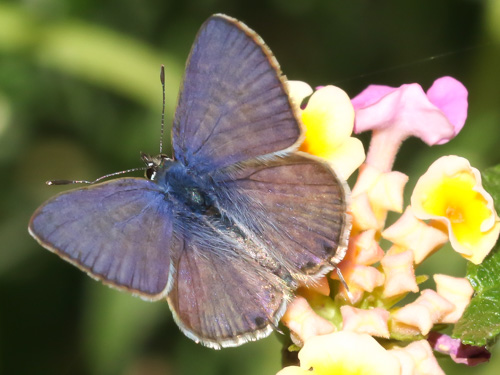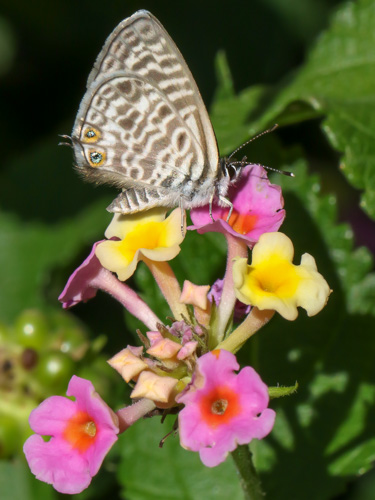 Rhodes, Greece October 2018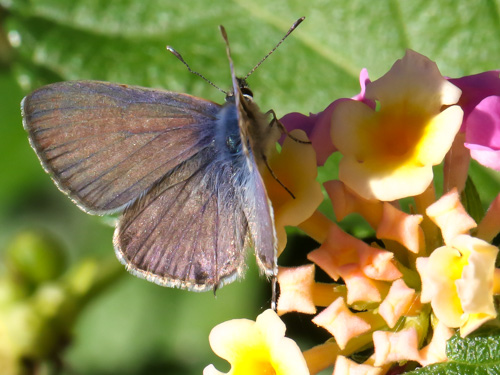 Rhodes, Greece October 2018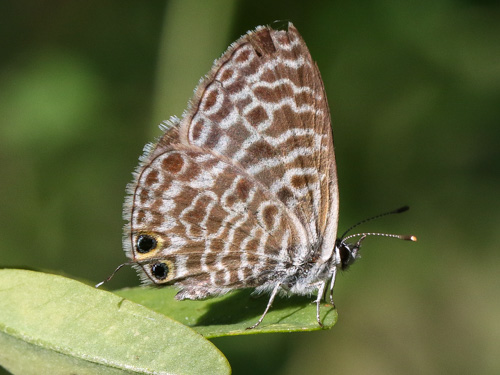 Samos, Greece, June 2018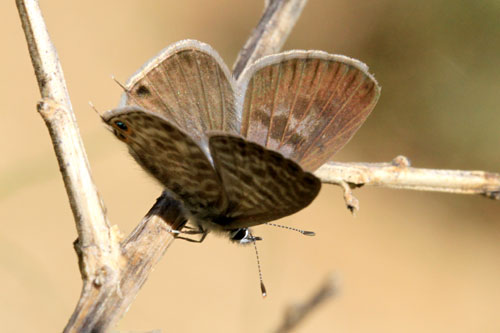 Madrid, Spain, July 2011
Female.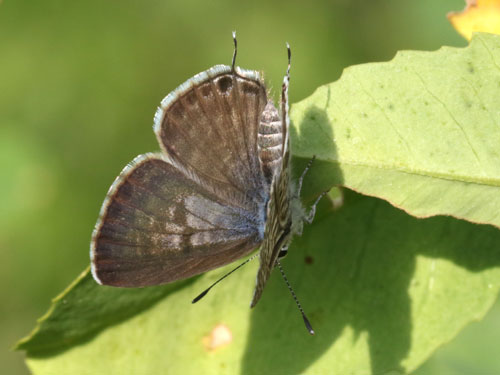 NW Greece, July 2016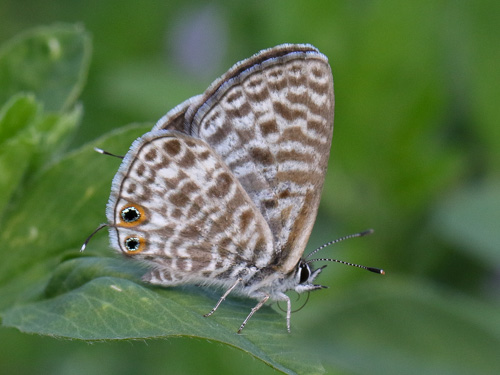 Crete, Greece, October 2017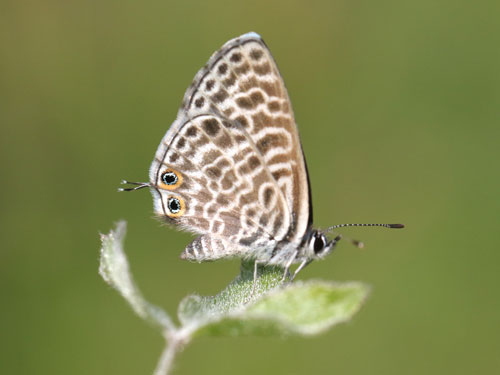 NW Greece, July 2016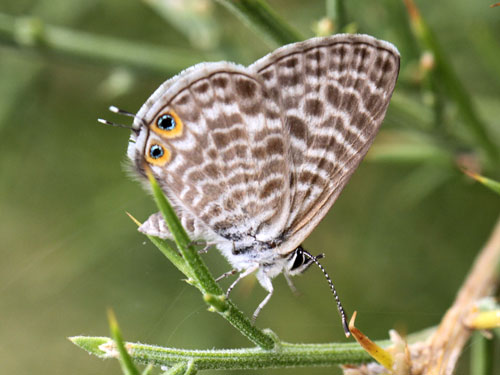 Almeria, Spain, July 2013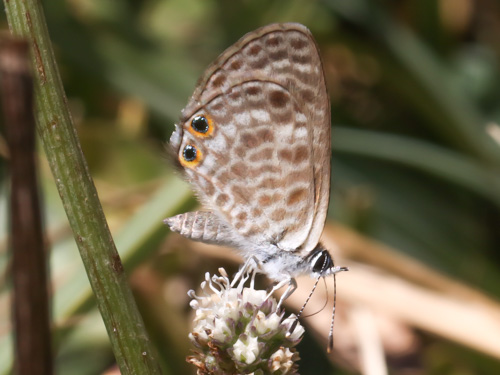 Middle Atlas, Morocco, August 2019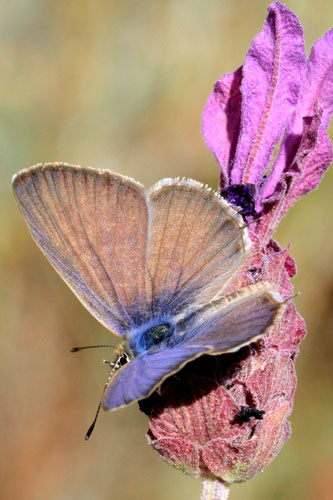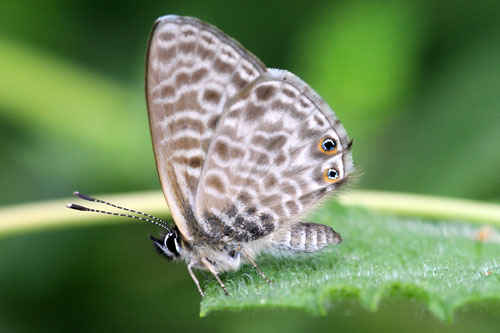 Madrid, Spain, July 2011
Male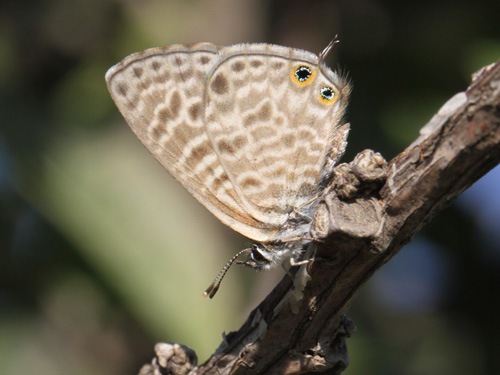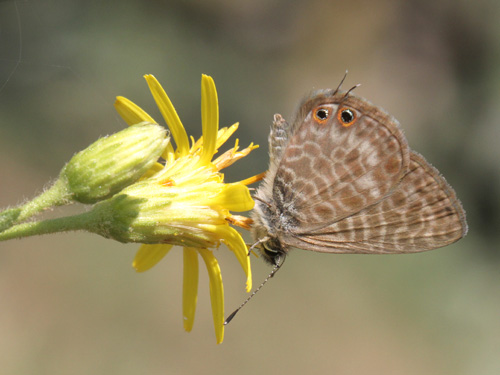 Cadiz, Spain, October 2014