Lasiommata paramegera
Corsican Wall Brown
euroButterflies
by Matt Rowlings
copyright © 2003-2023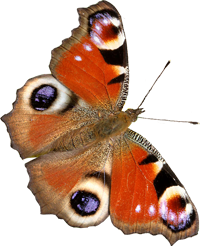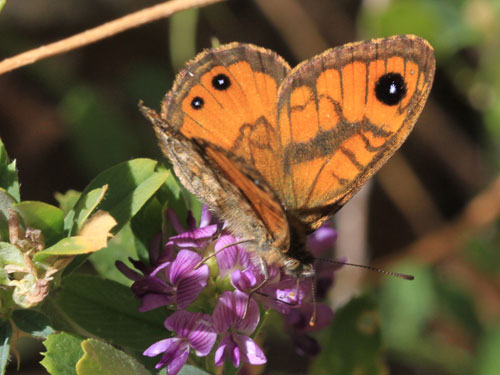 Corsica, France, July 2012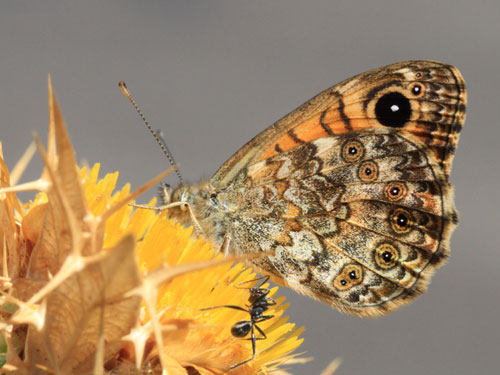 Corsica, France, July 2012
Field notes and information
Formerly considered a subspecies of the wall butterfly L. megera it is now usually given species rank. It's an endemic to Corsica and Sardinia.
Identification & Similar species: There are no similar species on Corsica or Sardinia.
Distribution & Flight: Only from Corsica and Sardinia. It flies from early spring to autumn in several broods.
Habitat & Behaviour: Hot dry grassy meadows in forests and open places from sea level to high mountains above 2000m. It frequently nectars on thistles and rests on rocks.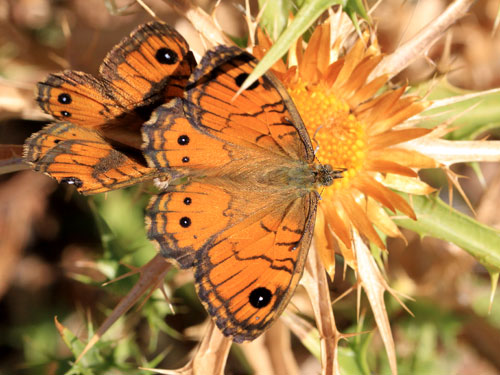 Corsica, France, July 2012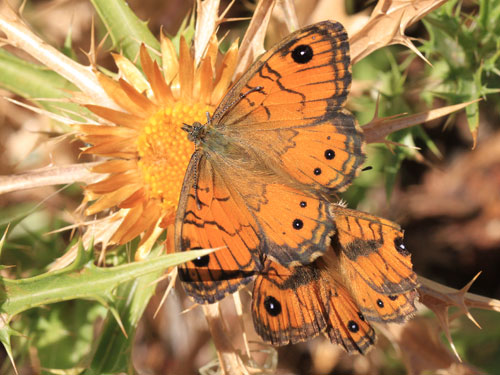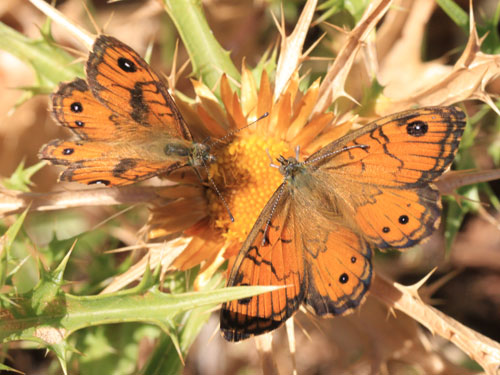 Corsica, France, July 2012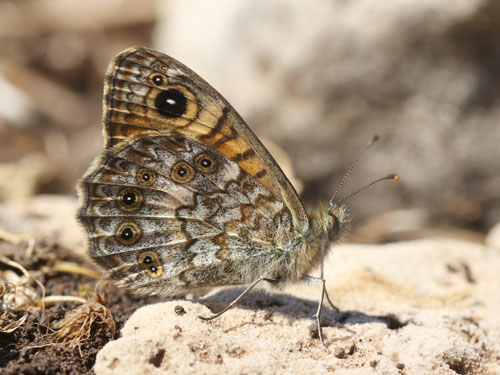 Gennargentu, Sardinia, Italy, July 2015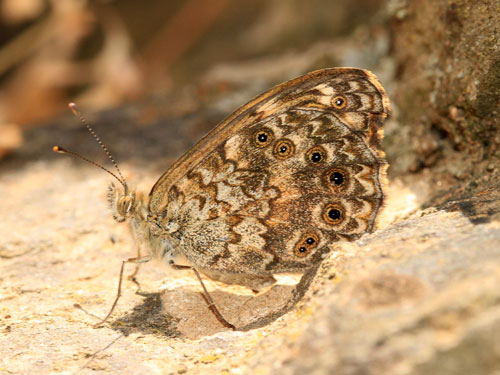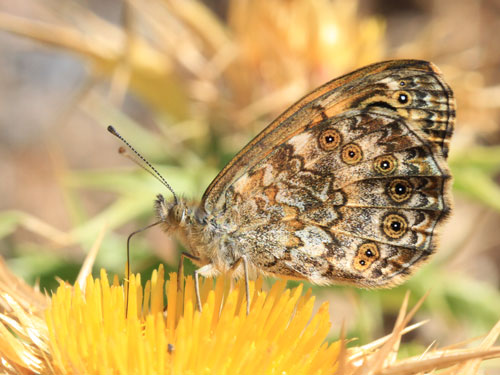 Corsica, France, July 2012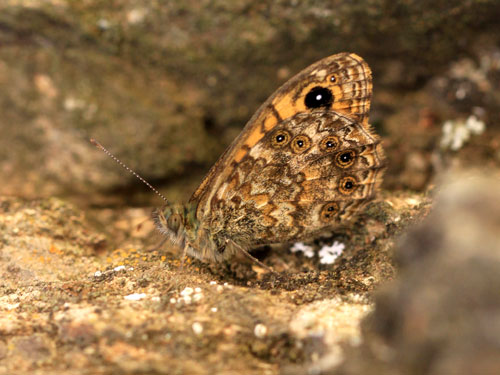 Corsica, France, July 2012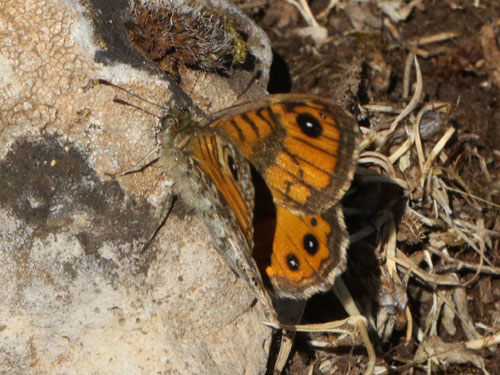 Gennargentu, Sardinia, Italy, July 2015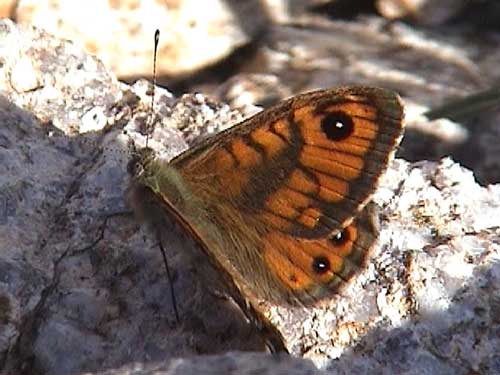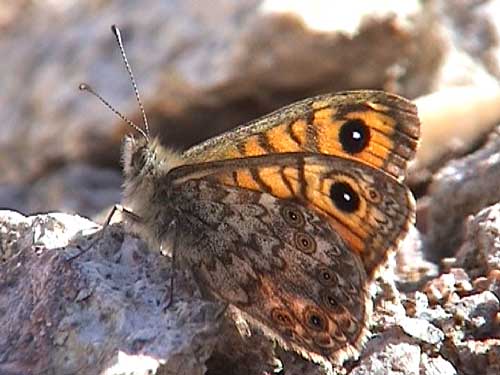 Sardinia, Italy, May 2003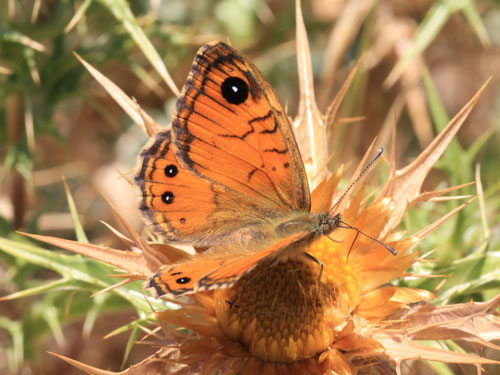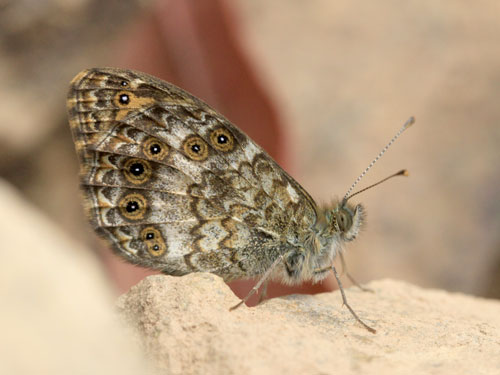 Corsica, France, July 2012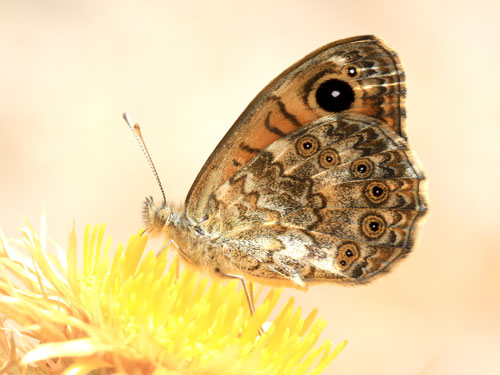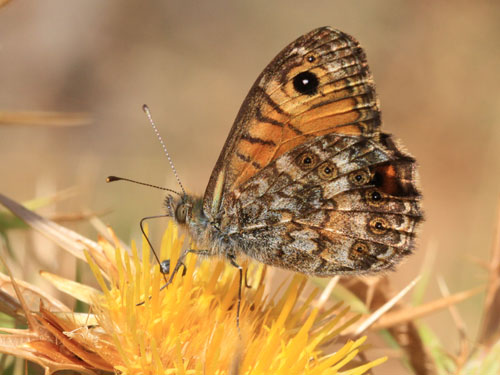 Corsica, France, July 2012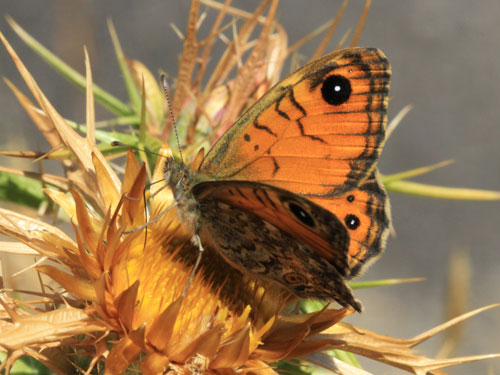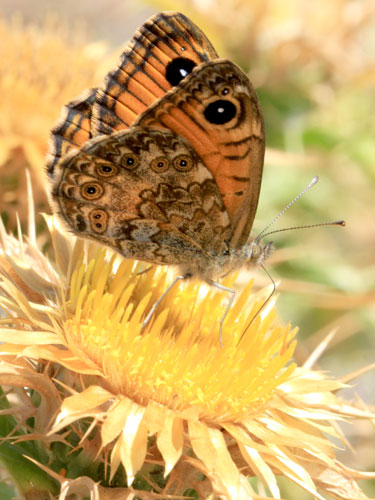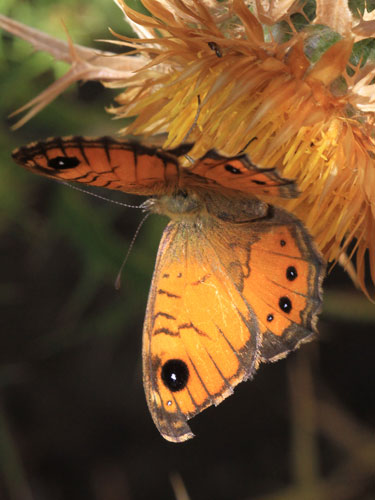 Corsica, France, July 2012