Lasiommata maera
Large Wall Brown
euroButterflies
by Matt Rowlings
copyright © 2003-2023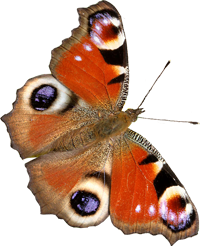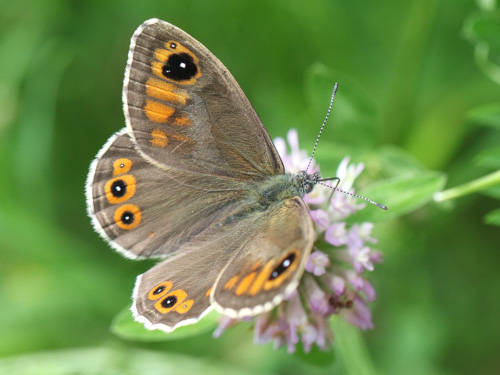 Valais, Switzerland, June 2017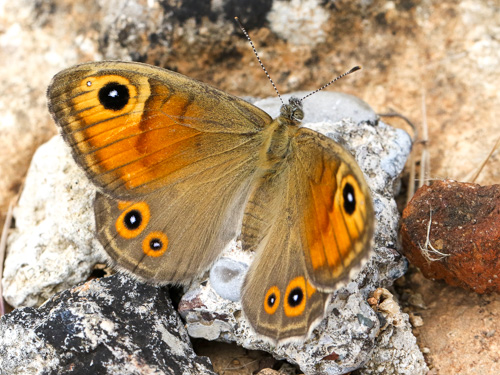 Rhodes, Greece, May 2017
Field notes and information
A large species of grassy places in hills. A local form, meadewaldoi, confined to the highest levels of the Moroccan High Atlas mountains is often considered as a separate species, although evidence for this is scant. See separate page for that taxon.
Identification & Similar species: Similar to the wall and northern wall browns L. megera & L. petropolitana. Both species are smaller, the former being of paler yellow-orange and more extensively marked. The latter is less well marked and has a strong discal line on the upperside hindwing that has a pale shadow.
Distribution & Flight: From north Africa to central Scandinavia and Greece. Absent from the UK. Flies in a single brood in the northern part of its range, two in the south.
Habitat & Behaviour: Grassy places in rocky dry areas and slopes.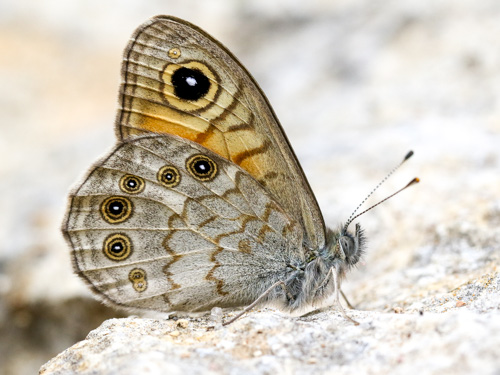 Rhodes, Greece, May 2017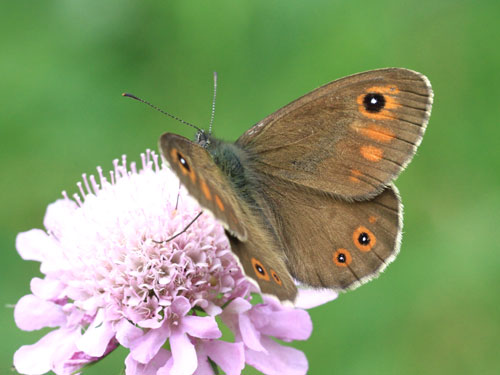 SE Serbia, June 2012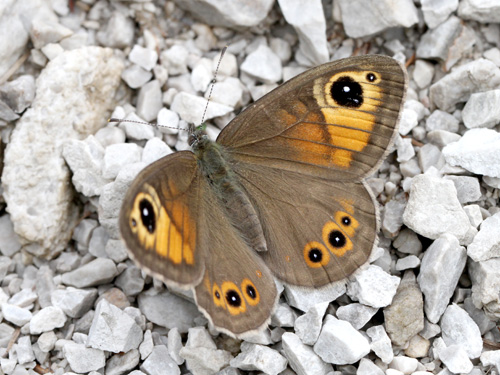 Karwanken Alps, Slovenia, July 2014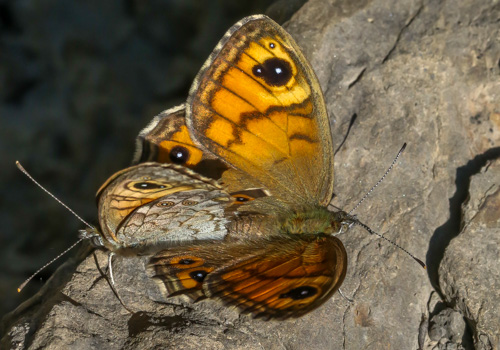 Digne les Bains, France, May 2022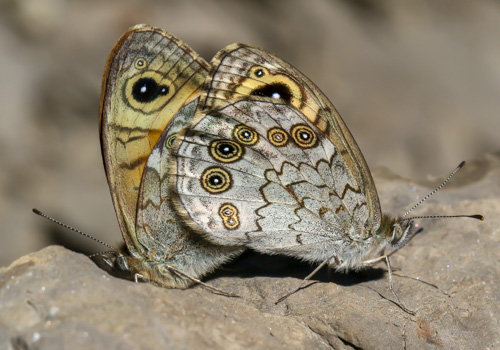 Digne les Bains, France, May 2022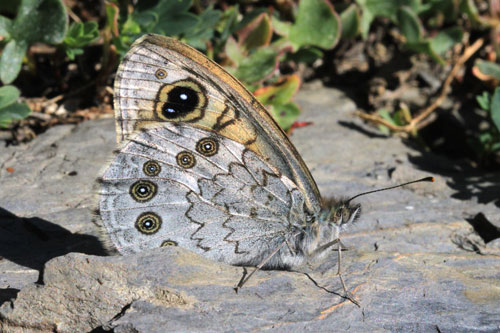 Asturias Mts, Spain, July 2011
Peloppenesos, Greece, July 2018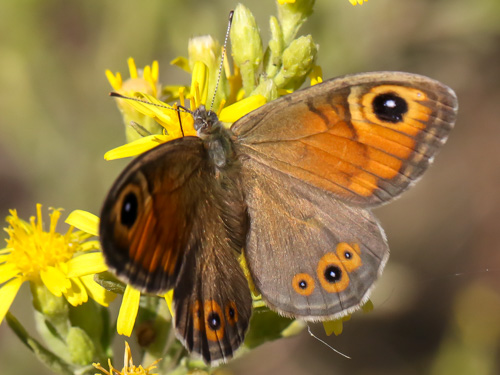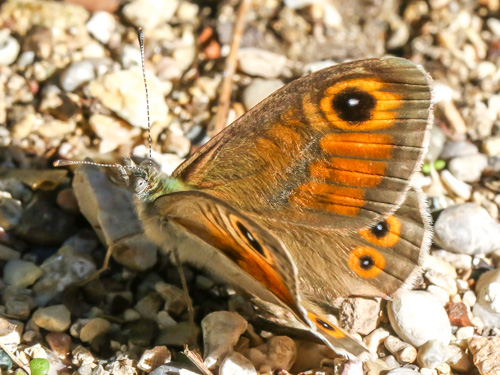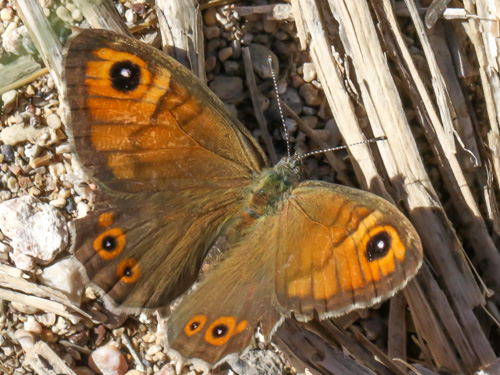 Rhodes, Greece October 2018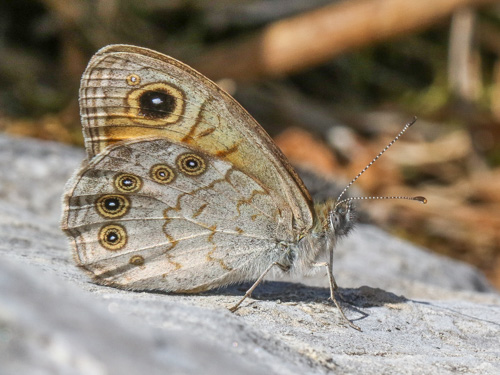 Samos, Greece, June 2018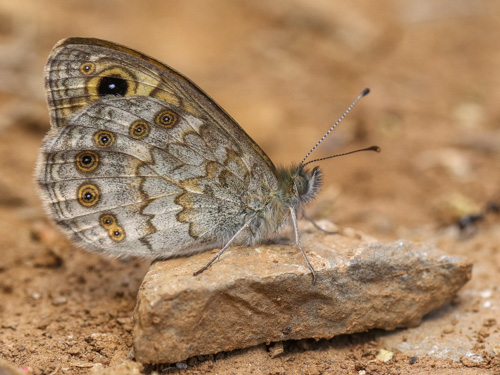 Crete, Greece, June 2018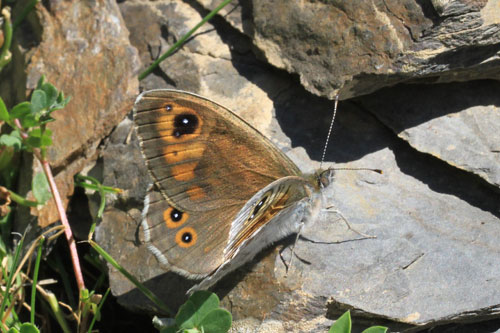 Asturias Mts, Spain, July 2011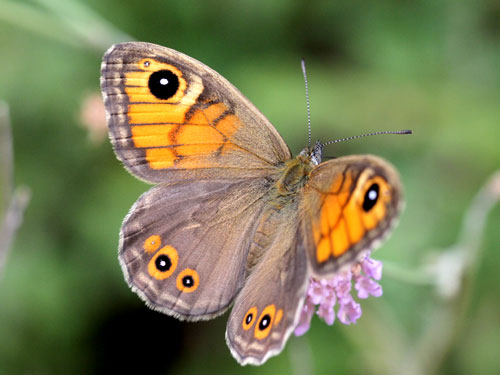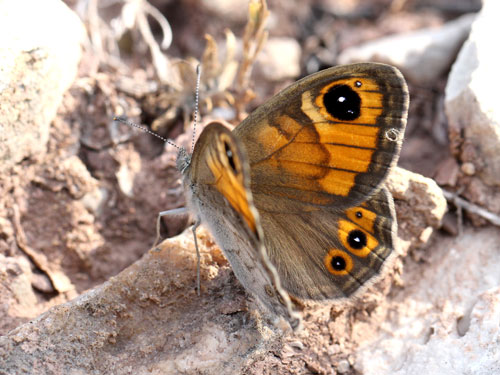 S Greece, June 2013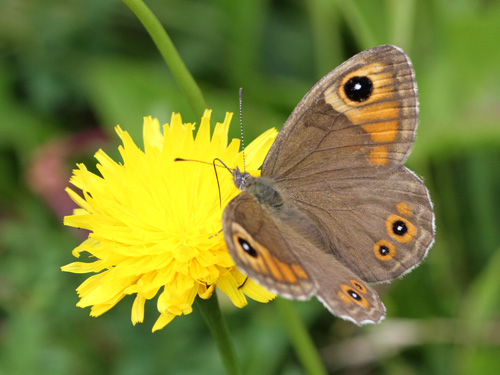 Karwanken Alps, Slovenia, July 2014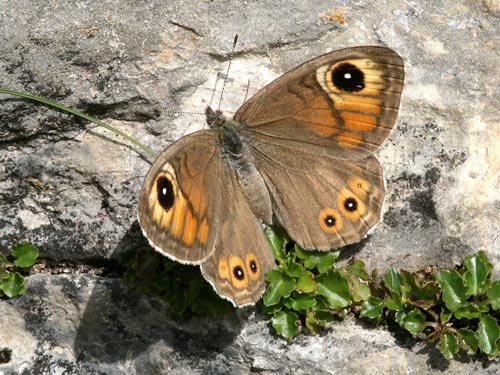 Valais, Switzerland, 2007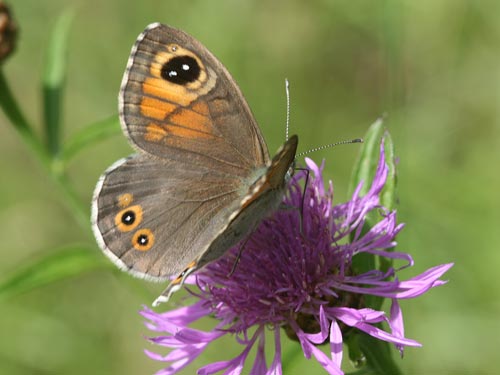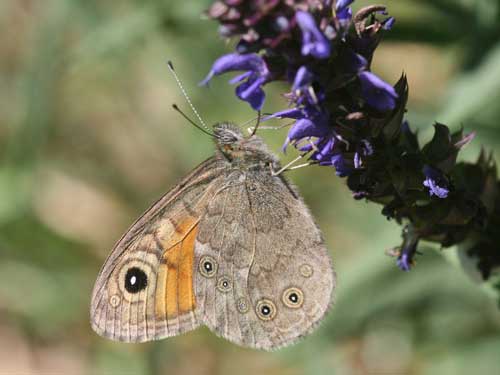 Valais, Switzerland, 2007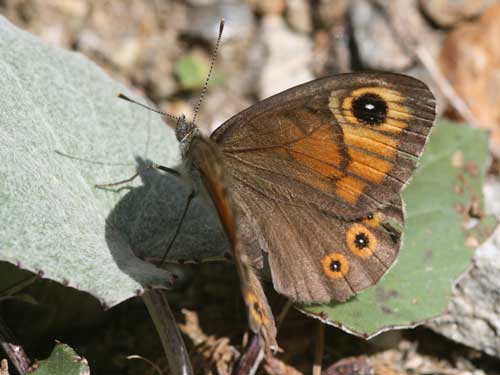 Valais, Switzerland, July 2009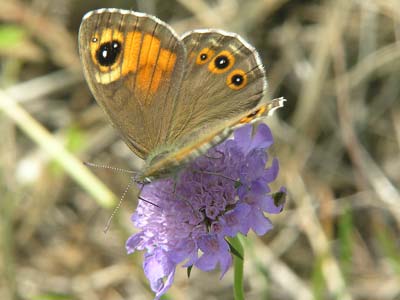 Piedmont, Italy, June 2004