Argynnis paphia
Silver Washed Fritillary
euroButterflies
by Matt Rowlings
copyright © 2003-2021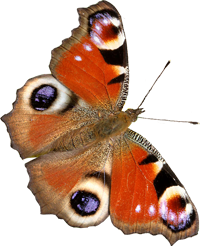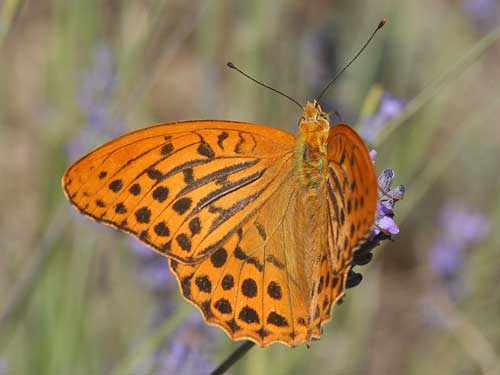 Var, France, July 2009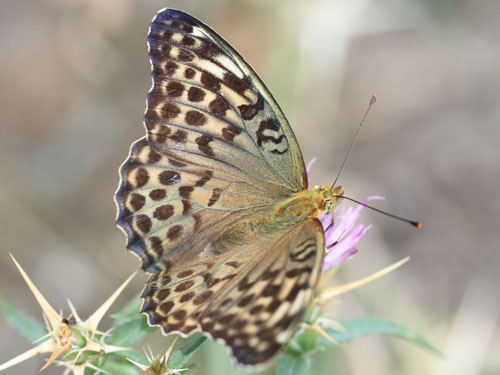 Corsica, France, July 2012
Female form valezina.
Field notes and information
A large species of fritillary, frequenting flowery woodland clearings in high summer.
Identification & Similar species: The pale green underside has a distinctive silvery reflection. Similar to the cardinal A. pandora but lacks the intense pink underside forewing and the grey-green upperside shading.
Distribution & Flight: Northern half of Spain to the UK (sporadic) and eastwards across all Europe except northern Scandinavia. Single brooded flying from June to September, more usually July and August.
Habitat & Behaviour: It flies in mature woodlands stopping regularly at nectar sources, particularly bramble and purple flowers such as thistles and knapweeds.
Variation: The form valezina is regionally variable in abundance. It affects only females in which the upperside orange is replaced by a dusky grey-green.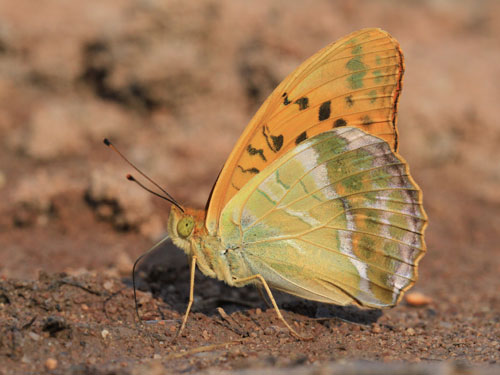 SE Serbia, June 2012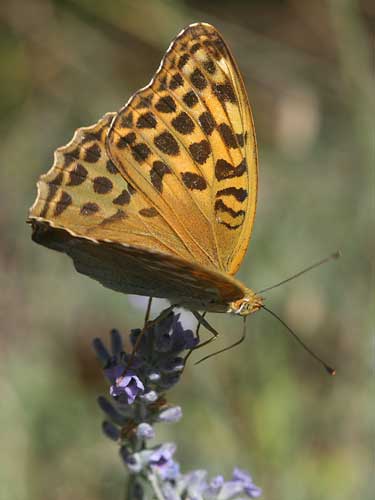 Var, France, July 2009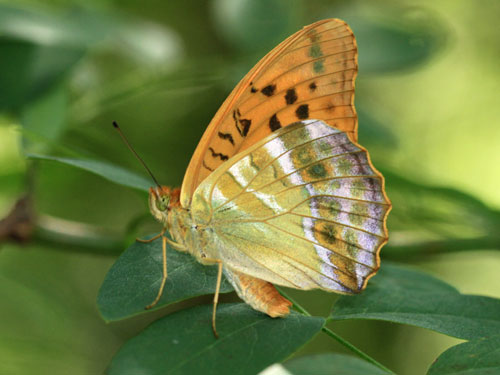 SW Serbia, June 2012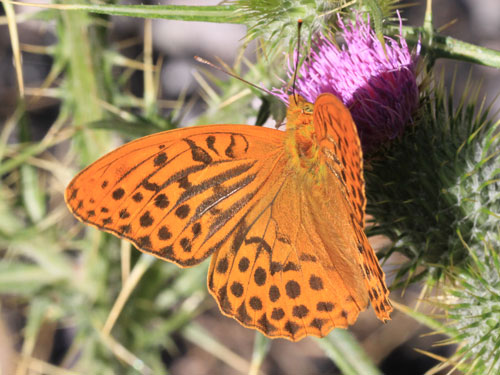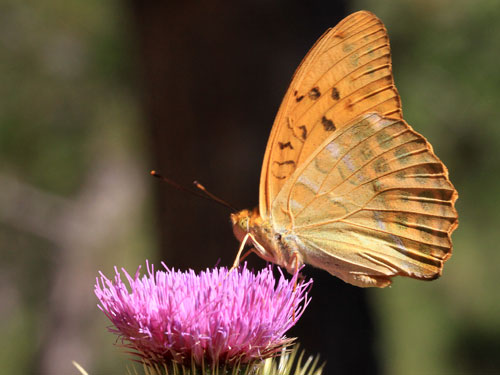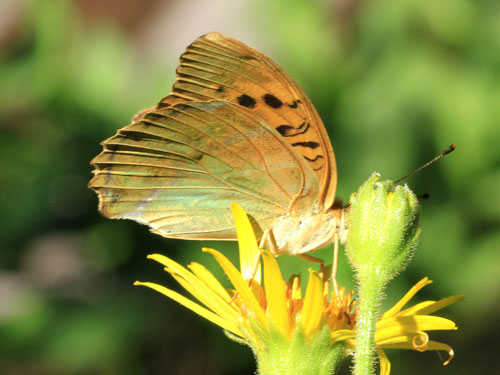 Corsica, France, July 2012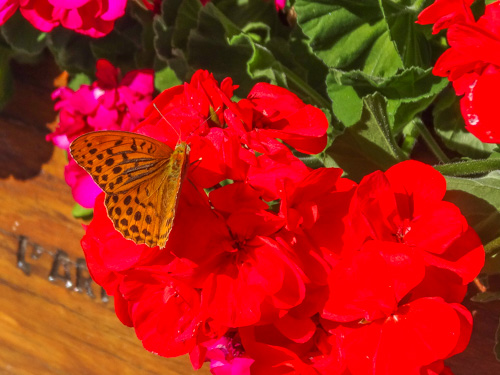 Hautes-Pyrénées, France, July 2017
Splash of colour!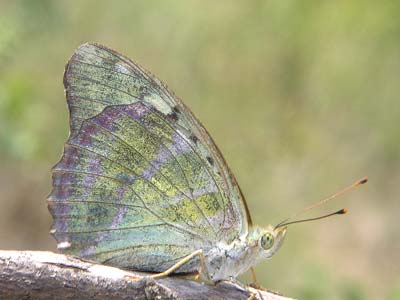 Var, France, August 2004
Female form valezina.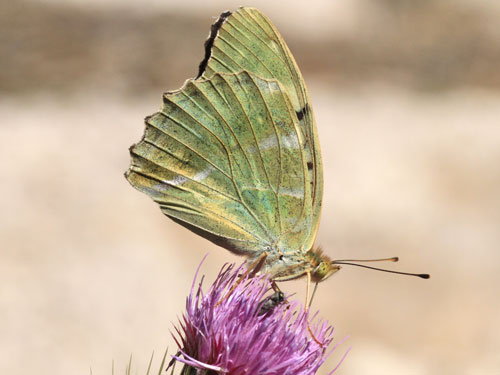 Corsica, France, July 2012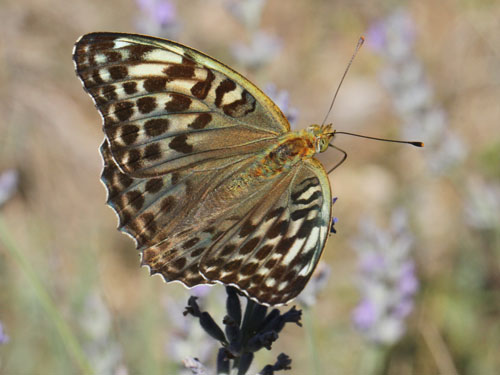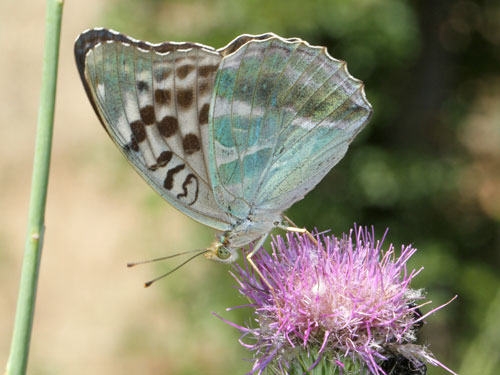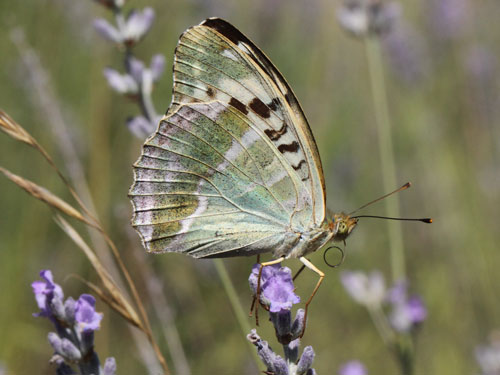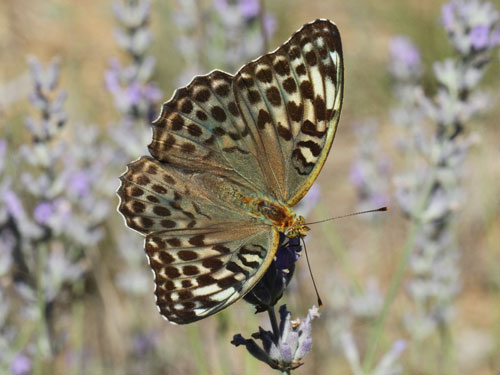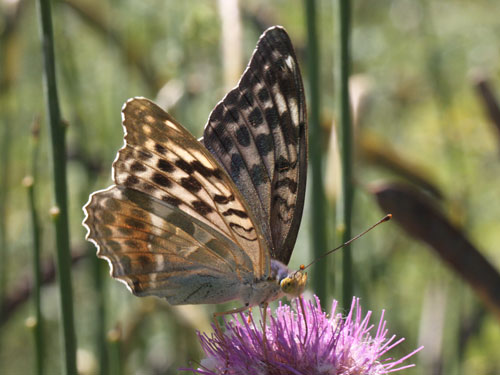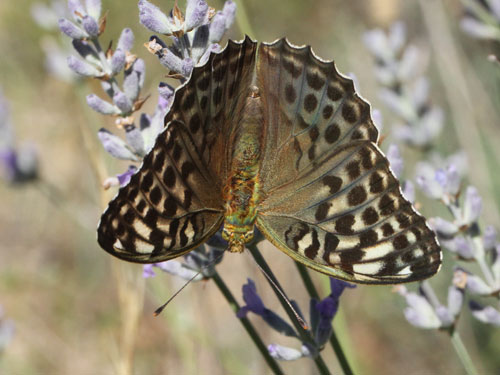 Var, France, July 2010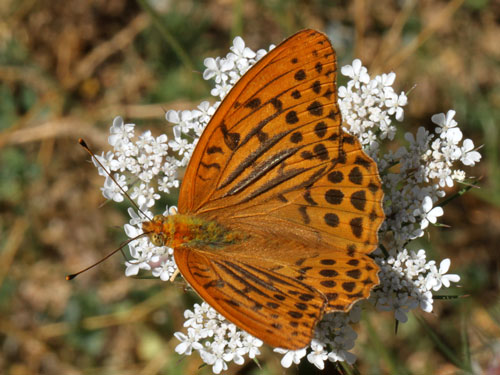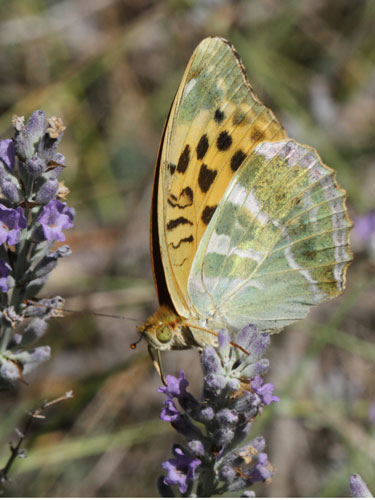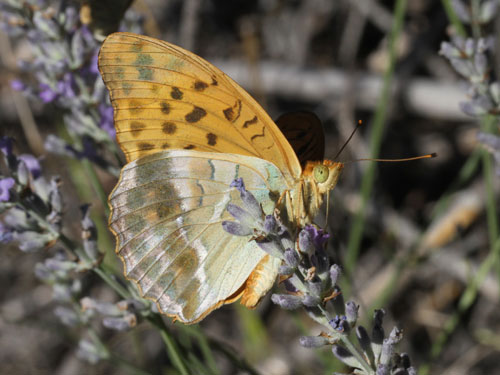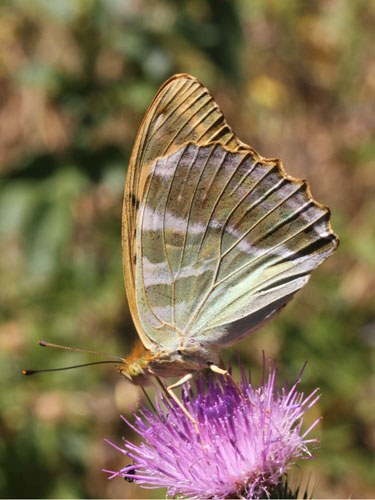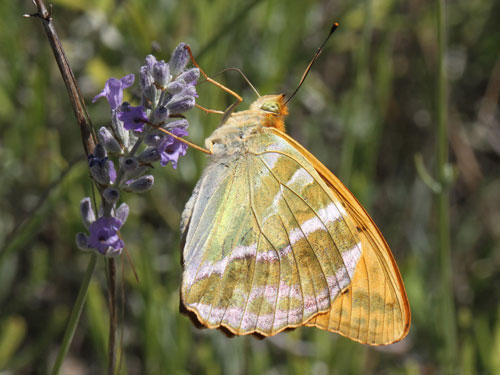 Var, France, July 2010