Argynnis paphia
Silver Washed Fritillary
euroButterflies
by Matt Rowlings
copyright © 2003-2018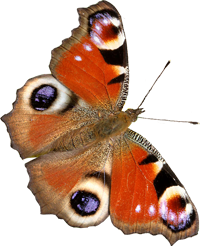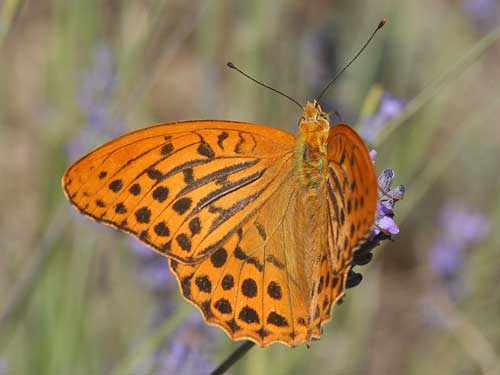 Var, France, July 2009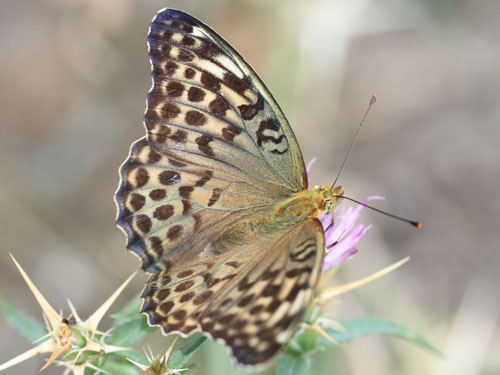 Corsica, France, July 2012
Female form valezina.
Field notes and information
A large species of fritillary, frequenting flowery woodland clearings in high summer.
Identification & Similar species: The pale green underside has a distinctive silvery reflection. Similar to the cardinal A. pandora but lacks the intense pink underside forewing and the grey-green upperside shading.
Distribution & Flight: Northern half of Spain to the UK (sporadic) and eastwards across all Europe except northern Scandinavia. Single brooded flying from June to September, more usually July and August.
Habitat & Behaviour: It flies in mature woodlands stopping regularly at nectar sources, particularly bramble and purple flowers such as thistles and knapweeds.
Variation: The form valezina is regionally variable in abundance. It affects only females in which the upperside orange is replaced by a dusky grey-green.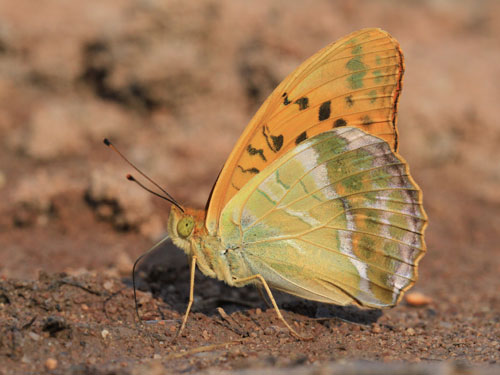 SE Serbia, June 2012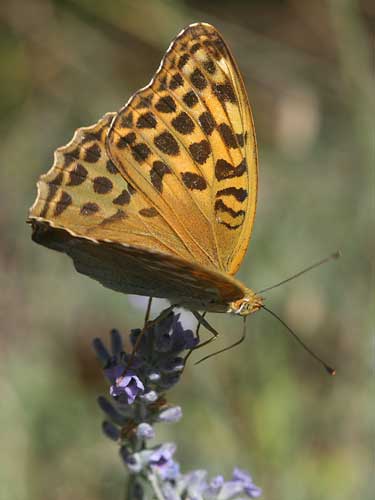 Var, France, July 2009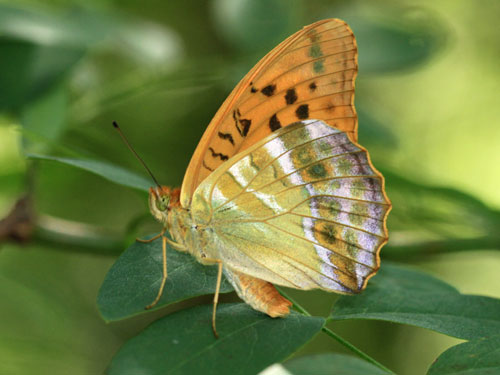 SW Serbia, June 2012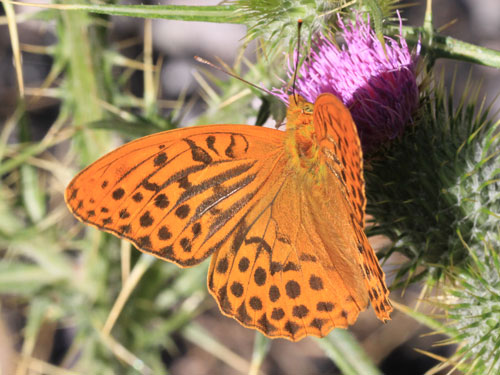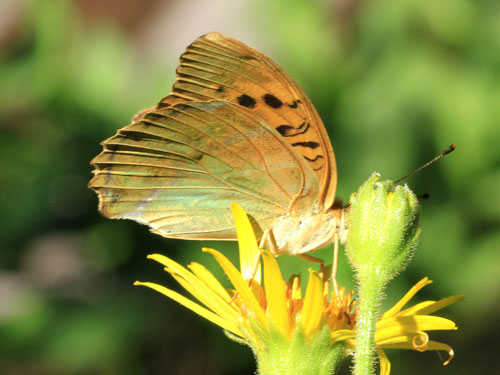 Corsica, France, July 2012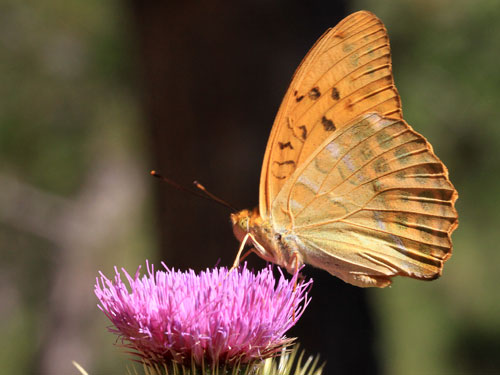 Corsica, France, July 2012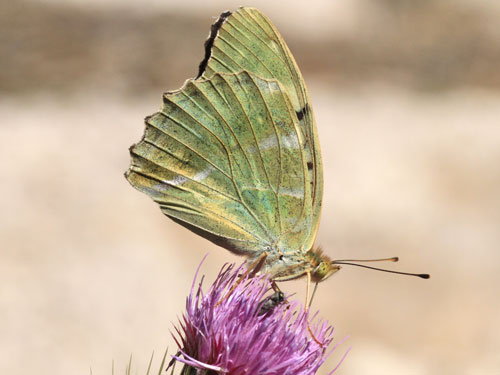 Corsica, France, July 2012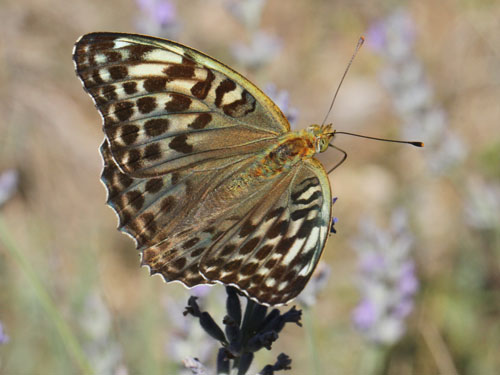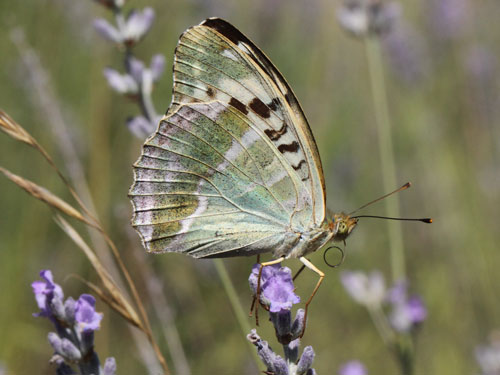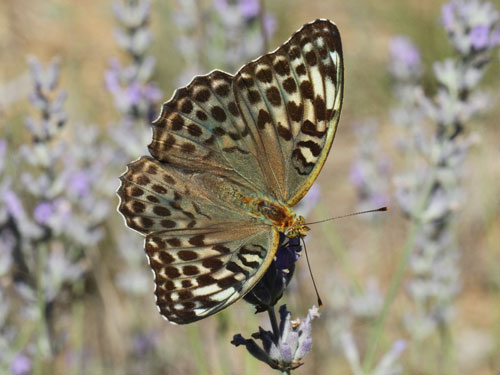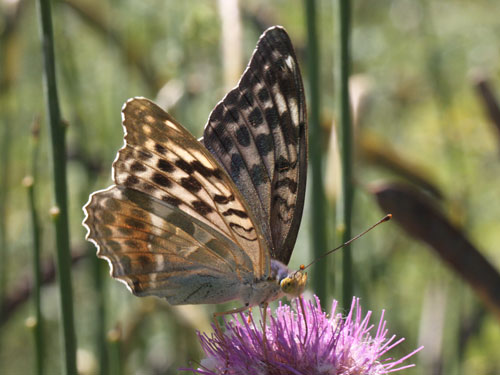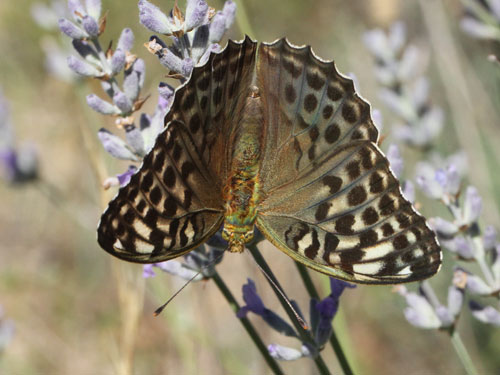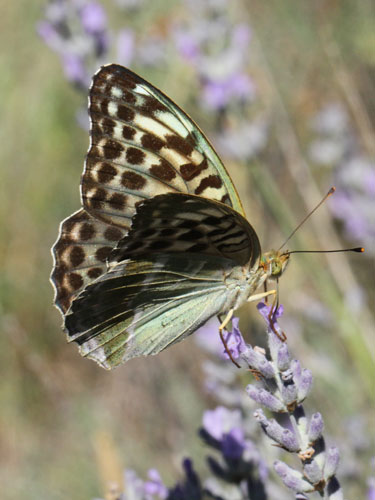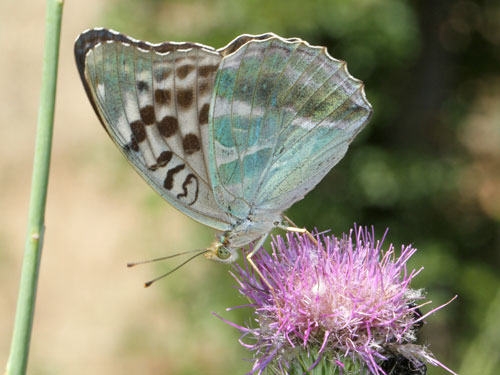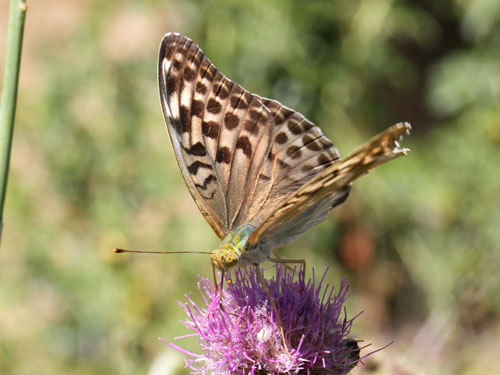 Var, France, July 2010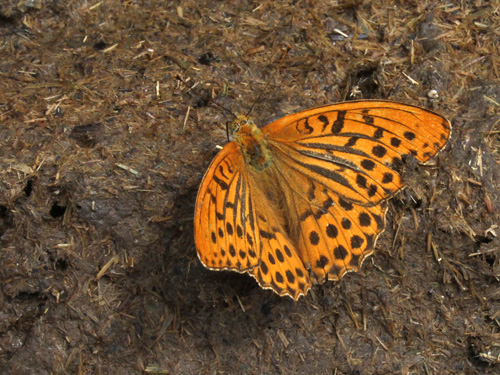 Monte Baldo, Italy, July 2014
A rare encouter of this species taking salts from dung.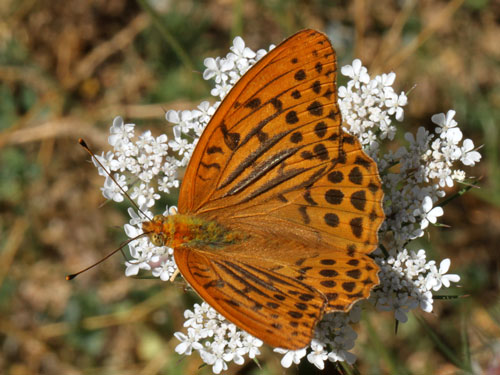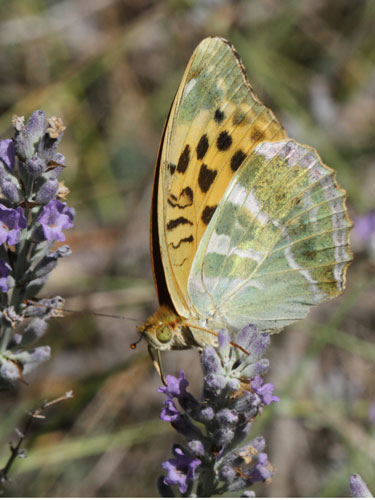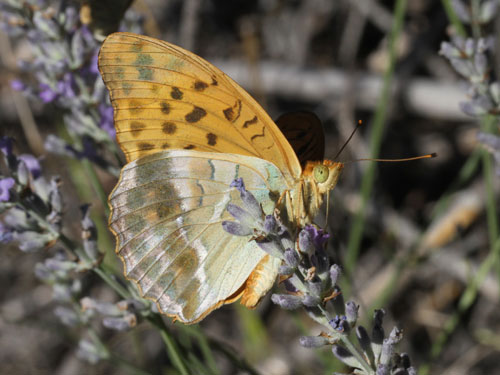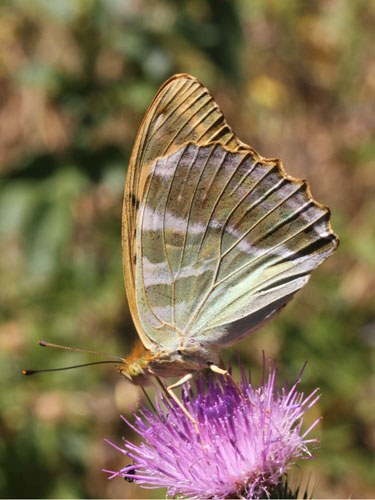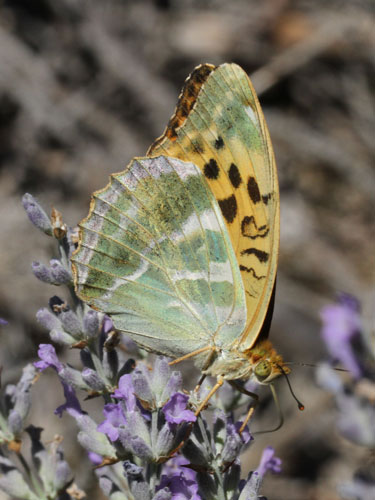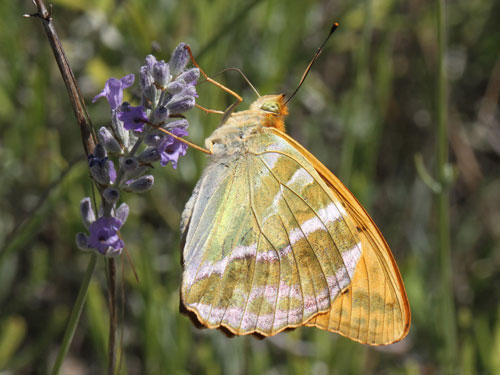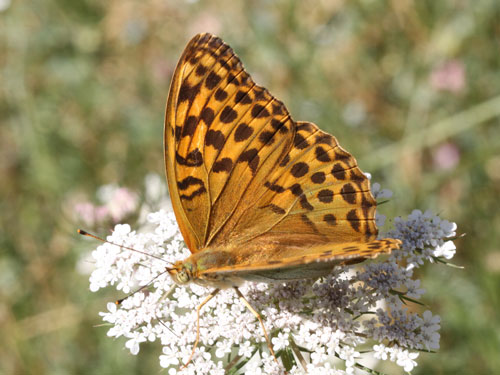 Var, France, July 2010