euroButterflies
by Matt Rowlings
copyright © 2003-2021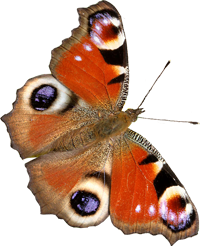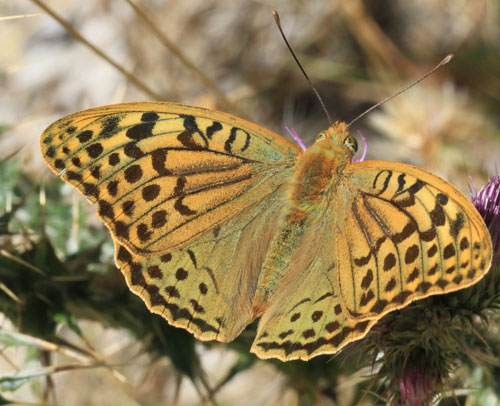 Madrid, Spain, July 2011
Male showing scent brands.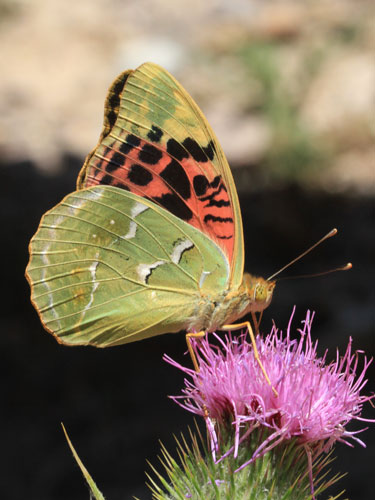 Corsica, France, July 2012
Field notes and information
A large species with a distinctive and dramatic underside forewing intense pink patch (water-melon red). The hindwing is a rich reflective green with bold white stripes. The upperside is a dark grey-green which is distinctive in flight.
Identification & Similar species: Similar to the silver-washed fritillary, A. paphia, which lacks the pink on the underside of this species and the grey-green of the upperside.
Distribution & Flight: From central France across Europe and south into north Africa. Single brooded in the north in May/ June and double brooded in the south with a second brood in August/ September when it can be very common.
In autumn 2013 several individuals were discovered in Valais, Switzerland. In 2014 they were again at the same and nearby locations suggesting colonisation. Observations in 2015 may confirm this.
Habitat & Behaviour: Forests and woodland. Adores feeding from thistles and allied plants. The males can be territorial and will form territories centered on a branch of a tree at the edge of woodland. Here he will chase butterflies as they pass along the woodland margin. This branch is normally 2 or 3 meters above head height where they are just out of reach of the camera.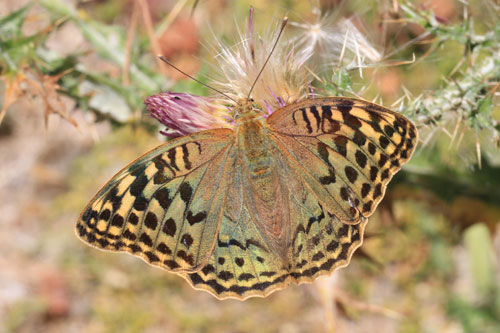 Madrid, Spain, July 2011
Female.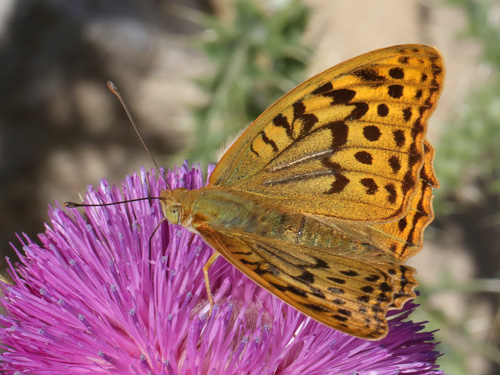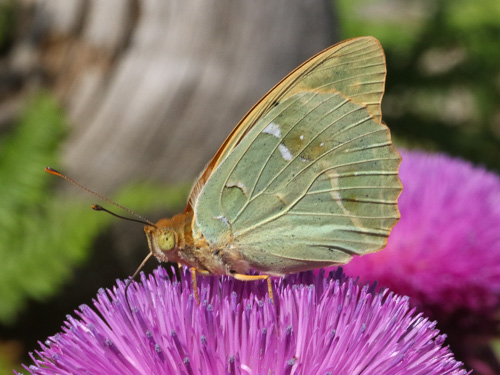 Samos, Greece, June 2018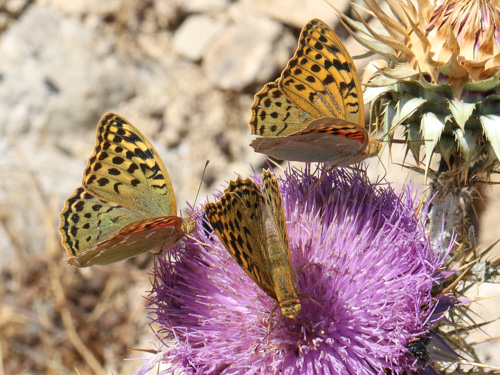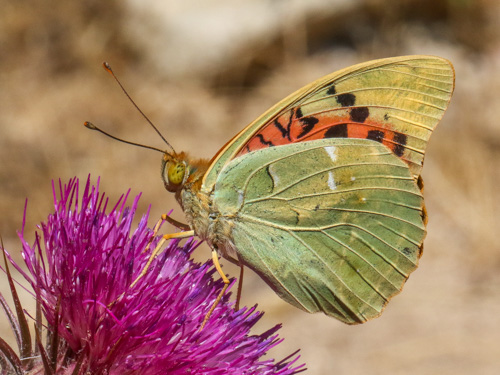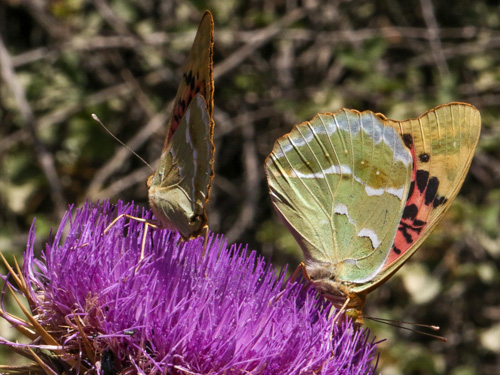 Ikaria, Greeece, June 2018
Ikaria, Greeece, June 2018
Ikaria, Greeece, June 2018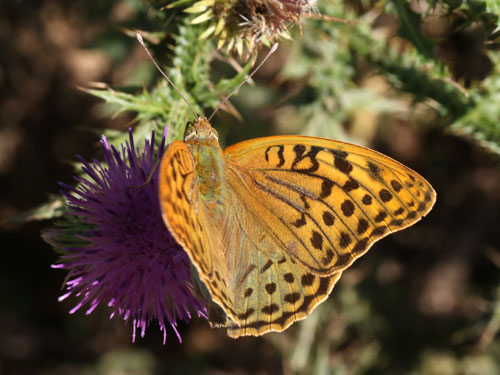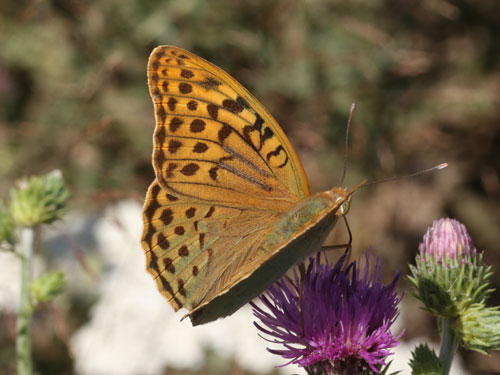 Macedonia, Greece, July 2016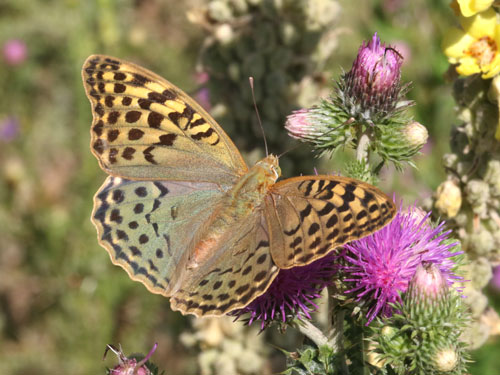 Macedonia, Greece, July 2016
Corsica, France, July 2012
Valais, Switzerland, August 2013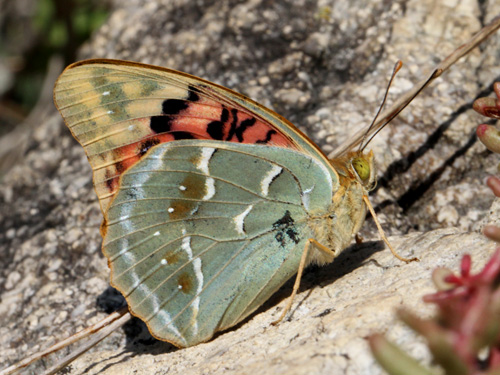 Valais, Switzerland, May 2014