euroButterflies
by Matt Rowlings
copyright © 2003-2021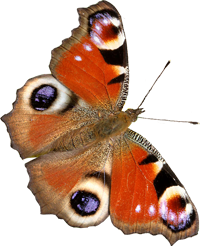 Var, France, May 2004
Male.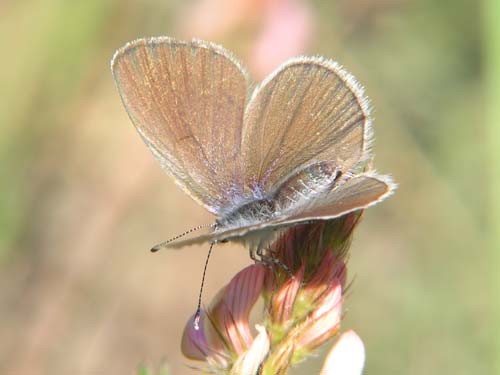 Var, France, May 2004
Female.
Field notes and information
Rather local and usually uncommon. It very closely resembles the small blue C. minimus but the male has bright blue uppersides which immediately separates the species.
Identification & Similar species: In its range, only the small blue C. minimus is similar. The blue of the male upperside separates the species.
Distribution & Flight: Sporadic in Spain, south France, Italy, west Switzerland and the Balkans north to Austria. One or two broods in spring or spring and summer, although I've generally found them in May/ June only occasionally in the mountains in July.
Habitat & Behaviour: Flowery grassy places often amongst scrub. Usually dry or sunny locations. They have a distinct habit of landing on the flower spikes of Sainfoin food plants (Onobrychis sp), turning to face head down in the hotter parts of the day where they rest for long periods without movement and with their wings firmly shut. Females very discrete and are relatively little seen compared to the males.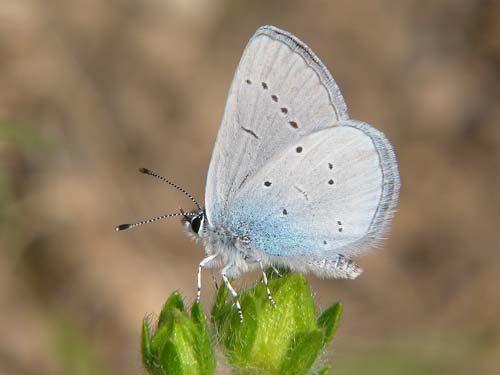 Var, France, May 2004
Underside of the male above.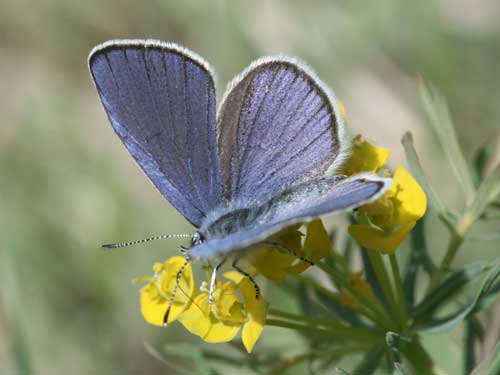 Valais, Switzerland, April 2009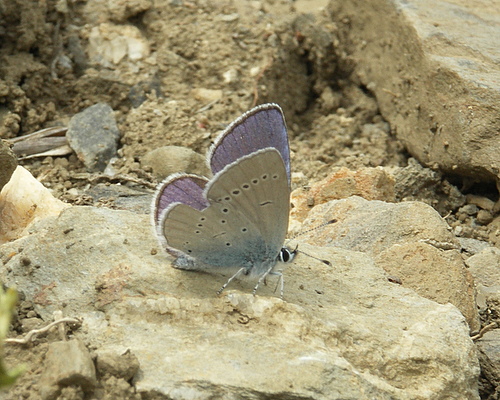 Pyrénées Orientales, France, May 2006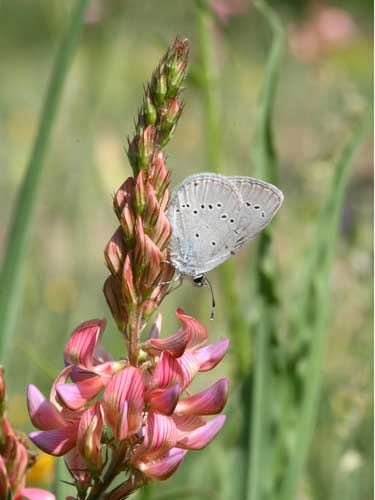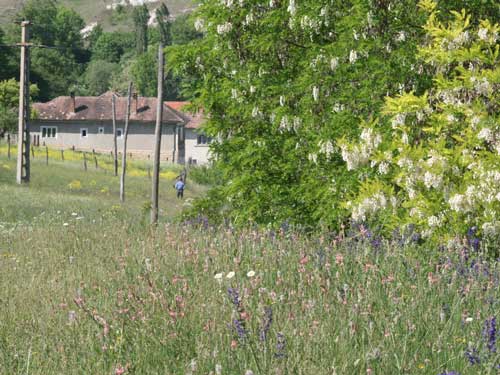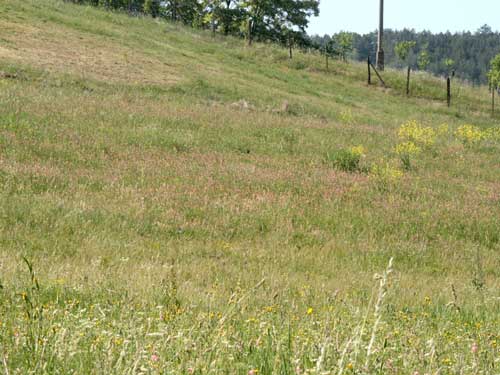 Cluj, Romania, May 2009
The delicate pink of the larval food plant, sainfoin, is clearly visible in this rich meadow.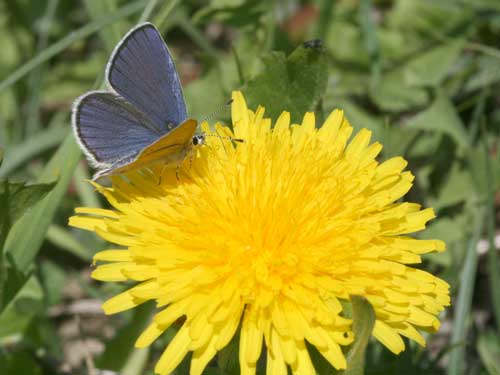 Valais, Switzerland, April 2009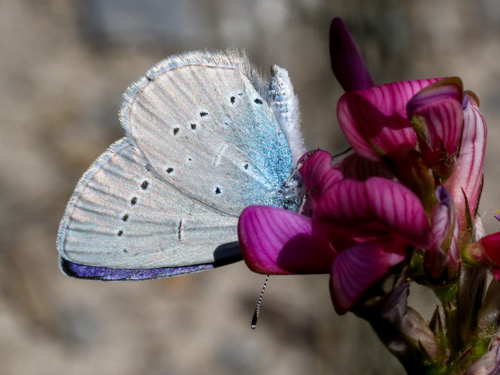 Valais, Switzerland, June 2017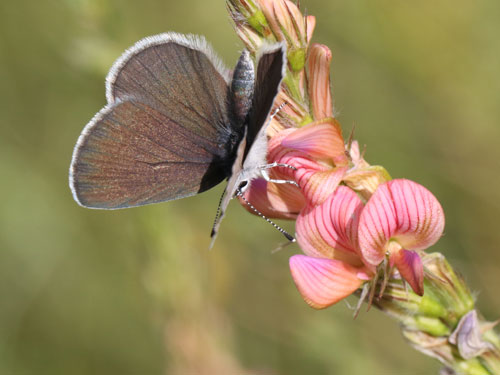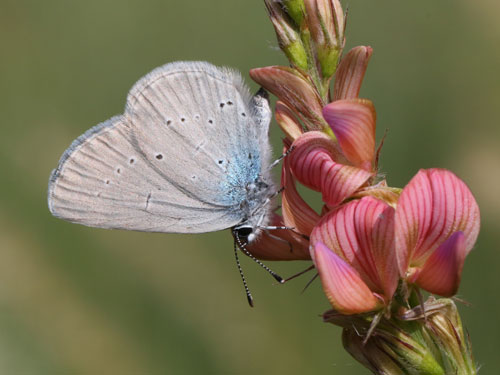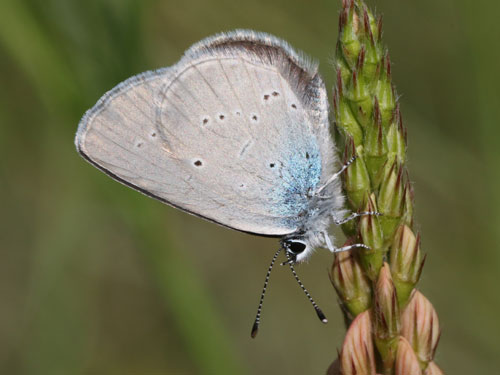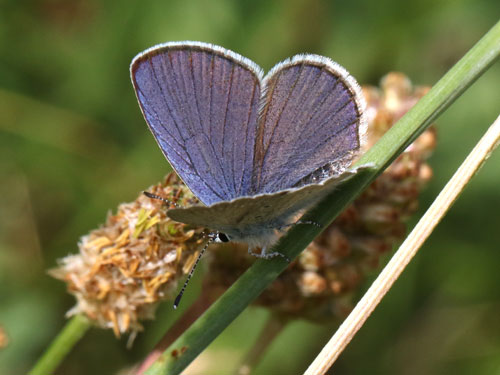 Valais, Switzerland, June 2015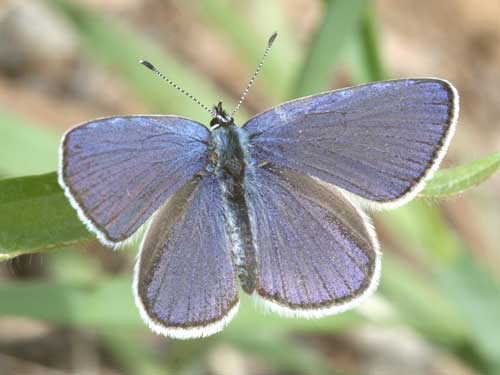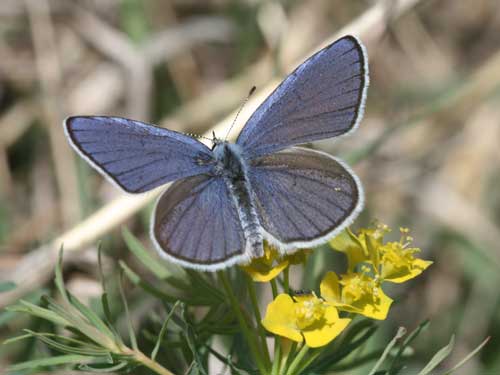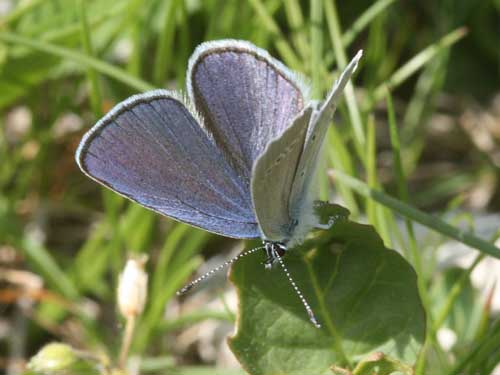 Valais, Switzerland, April 2009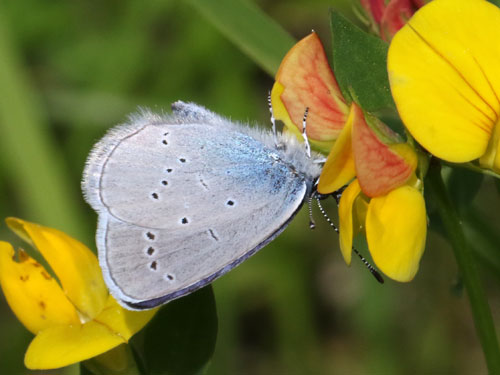 Valais, Switzerland May 2016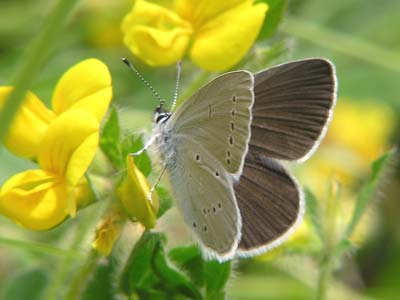 Valais, Switzerland, June 2004
Female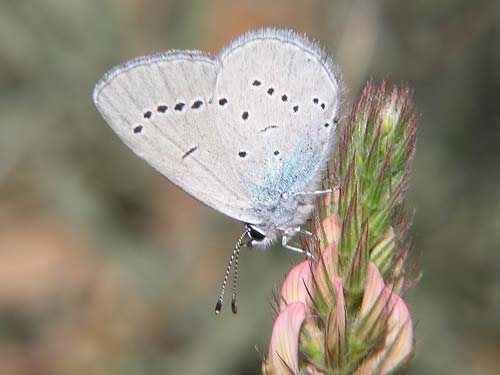 Var, France, May 2004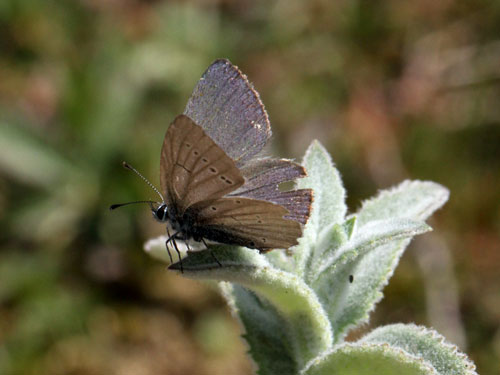 Peloppensos, Greece, June 2013