Glaucopsyche melanops
Black Eyed Blue
euroButterflies
by Matt Rowlings
copyright © 2003-2023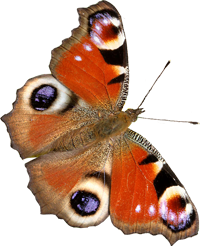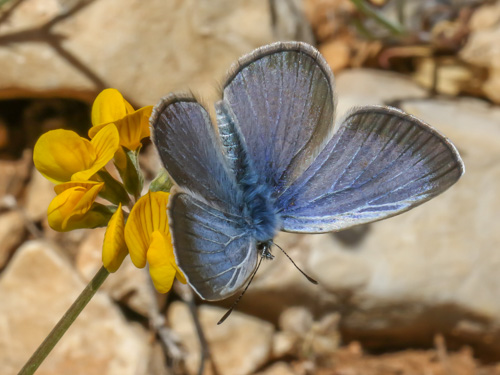 Granada, Spain, May 2019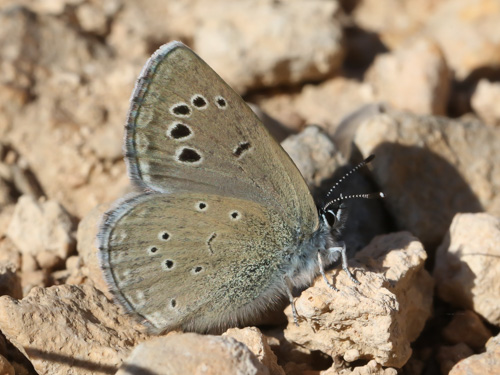 Granada, Spain, May 2019
Field notes and information
A widespread species in Mediterranean regions but never common.
Identification & Similar species: The underside forewing has a row large spots and the both wings have pale submarginal markings. It is reminiscent of the green underside blue G. alexis but lacks the extensive blue basal colouration.
Distribution & Flight: Much of the Iberian Peninsular and southern France. North Africa. It flies in a single brood in spring, usually in April and May.
Habitat & Behaviour: Hot dry grassy places with flowers.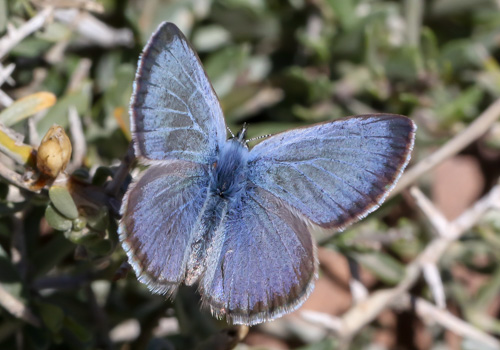 Anti-Atlas, Morocco, March 2022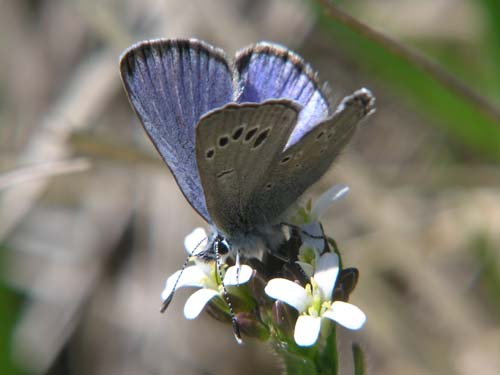 Drôme, France, April 2004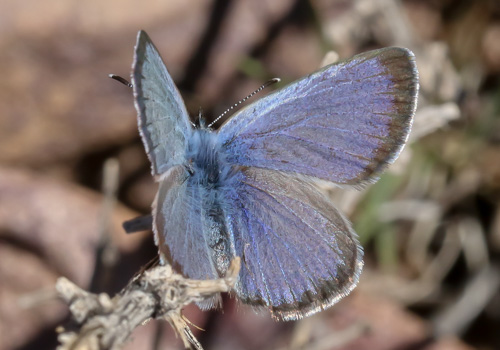 Anti-Atlas, Morocco, March 2022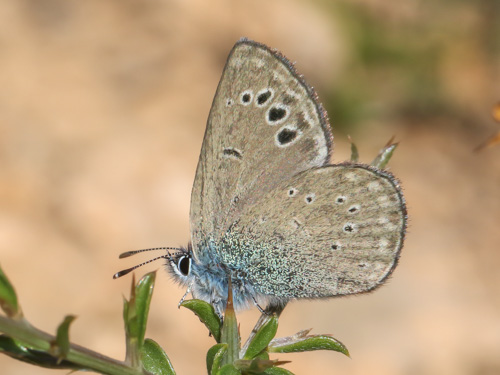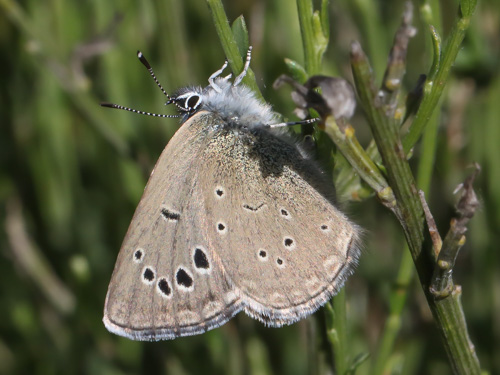 Granada, Spain, May 2019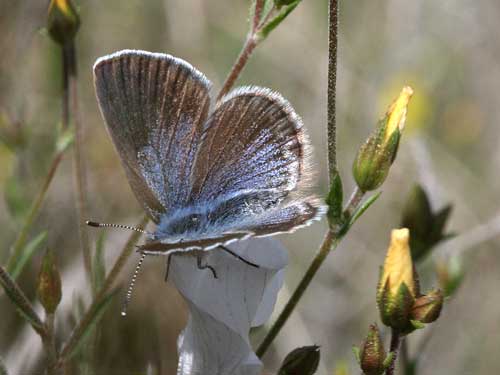 Madrid, Spain, May, 2009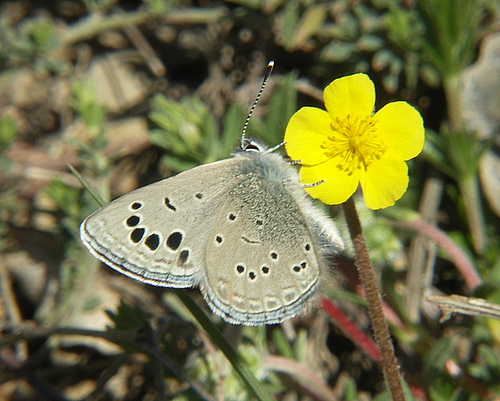 Var, France, May 2006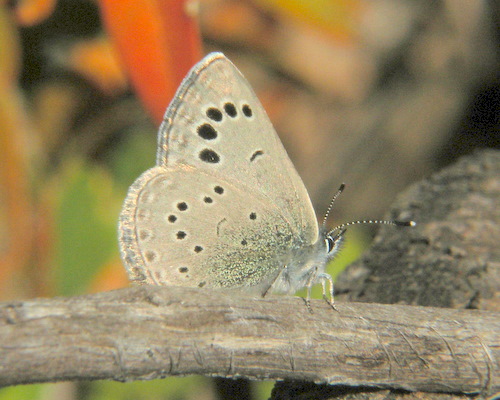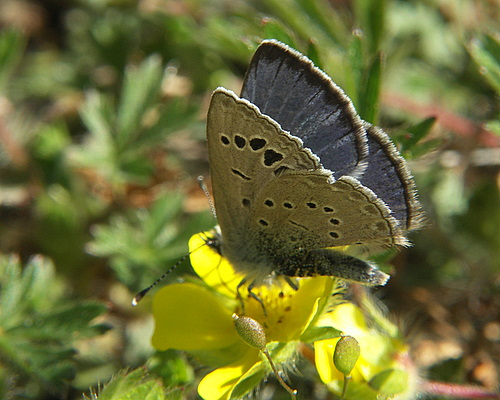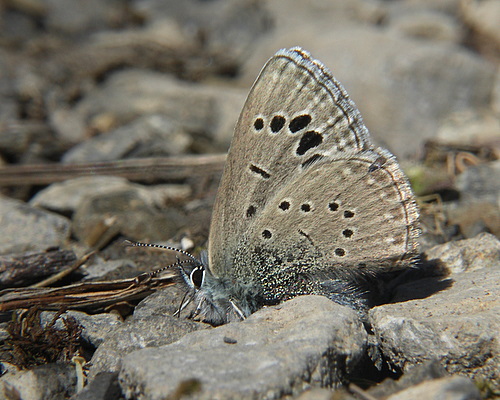 Var, France, May 2006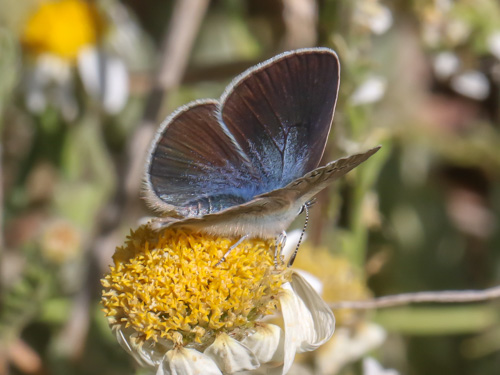 Granada, Spain, May 2019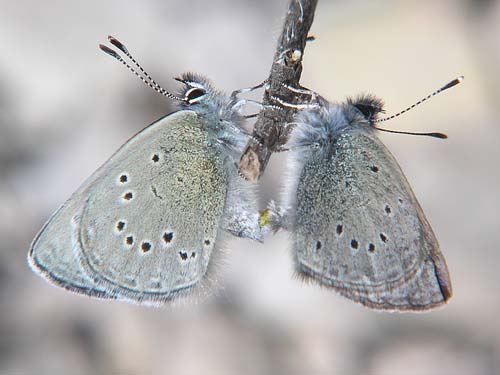 Drôme, France, April 2004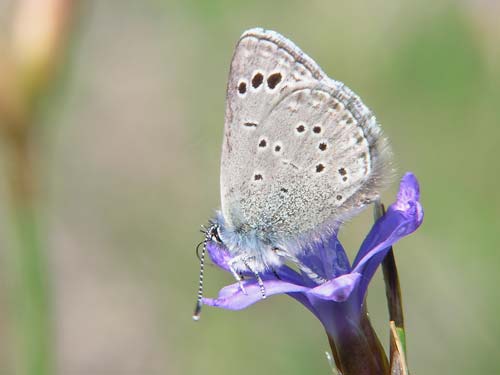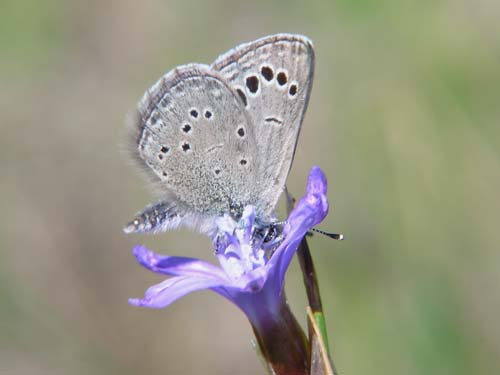 Var, France, May 2004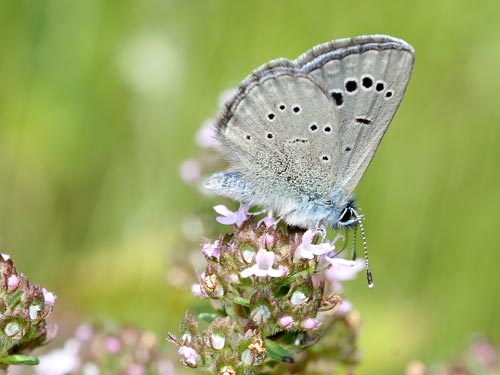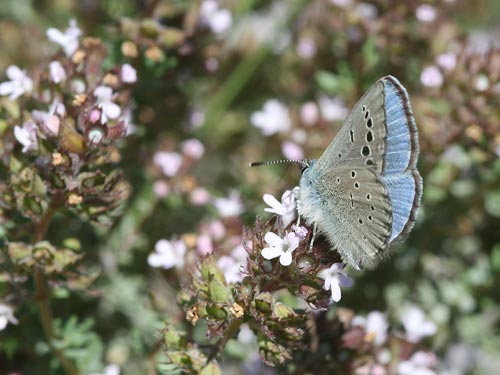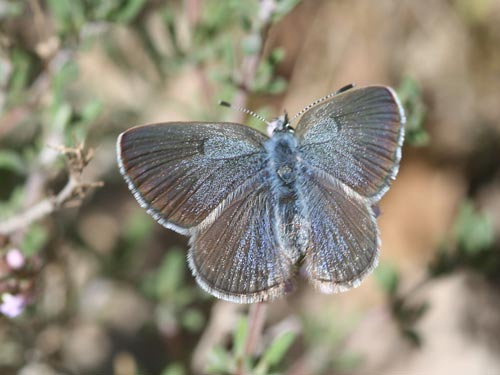 Catalonia, Spain, May, 2007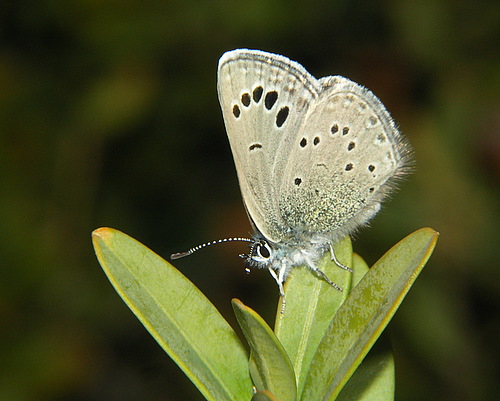 Var, France, May 2006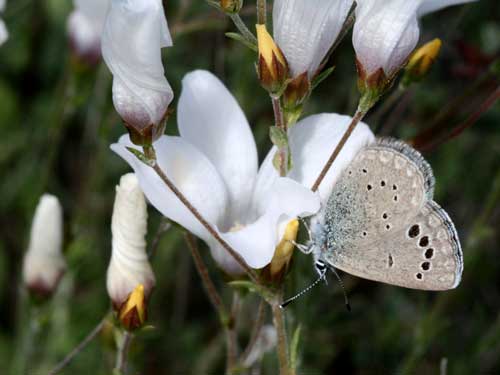 Madrid, Spain, May, 2009