Hyponephele lycaon
Dusky Meadow Brown
euroButterflies
by Matt Rowlings
copyright © 2003-2023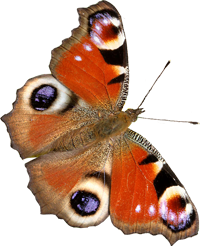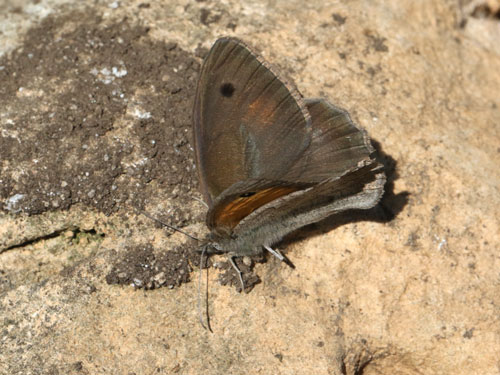 Mt Phalakron, Greece, July 2016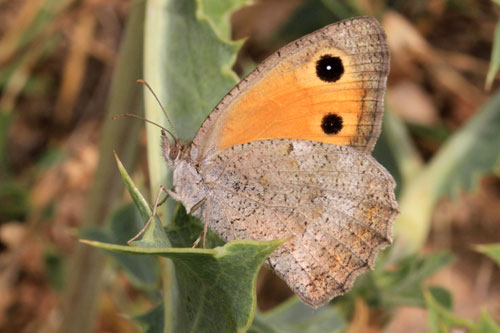 Montes Universales, Spain, July 2011
Field notes and information
A widespread species within its range. In my experience it is much more widespread and common than the similar oriental meadow brown H. lupina.
Identification & Similar species: It is a relatively small species with bright bold mottled underside hindwing markings. The upperside ground colour is pale brown. The male scent brand is notched and fine.
The oriental meadow brown H. lupina is very similar and is difficult to separate in the field. In comparison with the current species, it is larger, has a more uniform underside, a dark brown upperside ground colour and a large broad un-notched scent brand.
When worn, most of these features become unusable, and only the scent brand in the male offers sure identification.
Separation from the very common and widespread meadow brown Maniola jurtina is also problematic. In fresh specimens the underside hindwing is a warmer brown with a, usually, distinct post discal band. However in older specimens this apparent obvious difference is not clear - once again the male sex brand comes to the rescue as this doesn't change with age.
Distribution & Flight: Spain, south France, south Switzerland, parts of Italy, and most of eastern Europe from Greece to southern Finland. Found from June to August.
Habitat & Behaviour: Hot dry grassy places in open woodland, rocky slopes etc.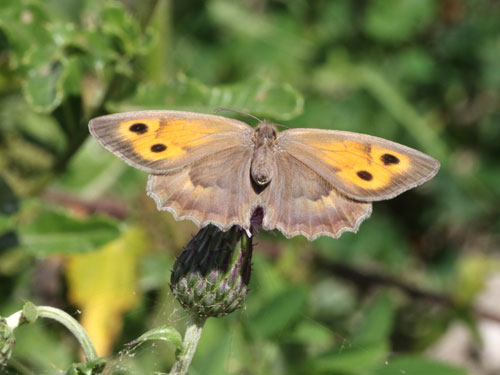 Valais, Switzerland, August 2016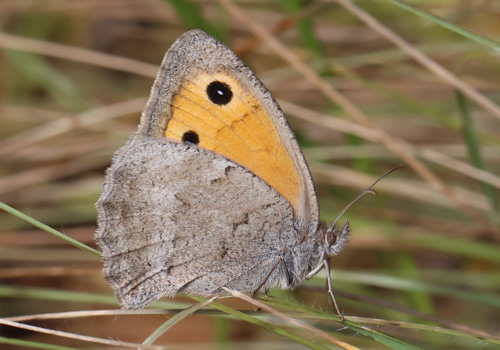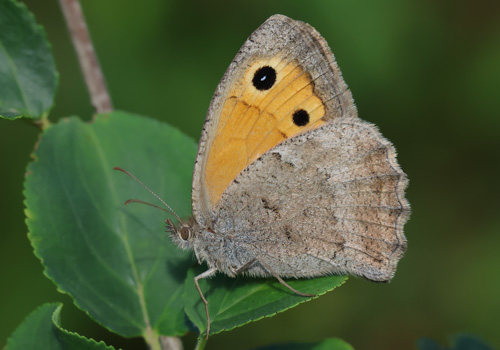 Valais, Switzerland, July 2022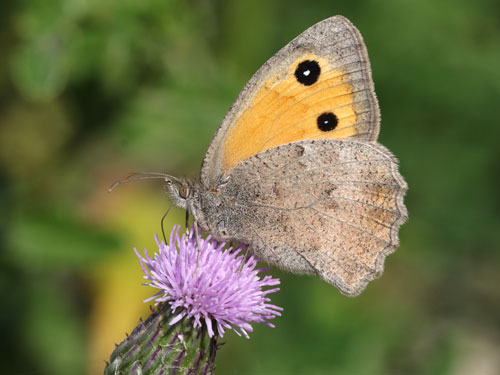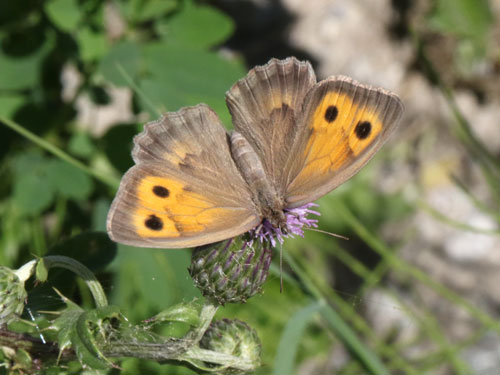 Valais, Switzerland, August 2016
Hautes Alpes, France, July 2009
The forewing scent brand is fine and narrow.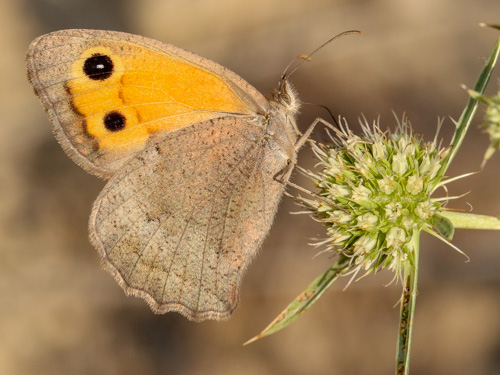 Huesca, Spain, July 2017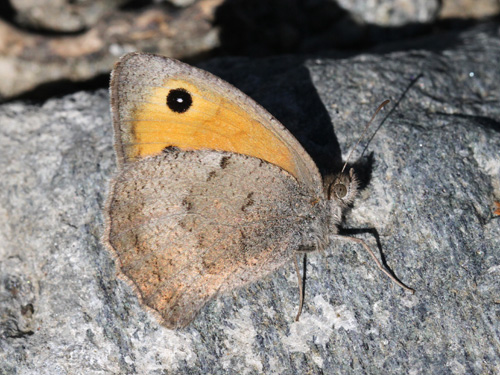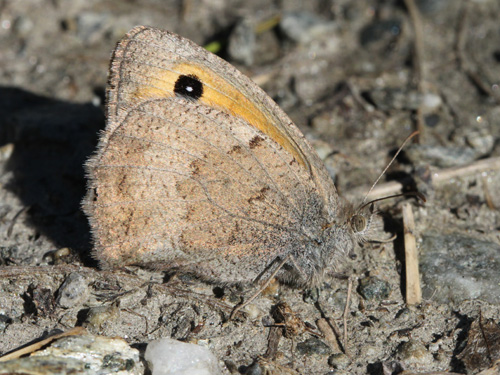 Valais, Switzerland, August 2014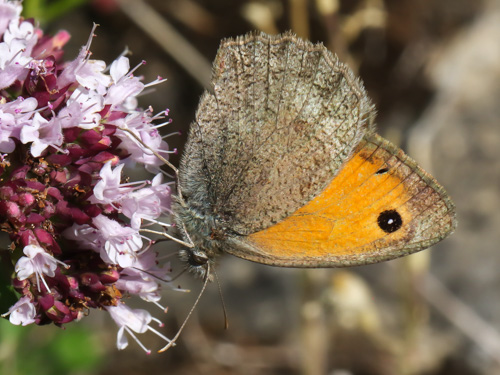 Valais, Switzerland, August 2019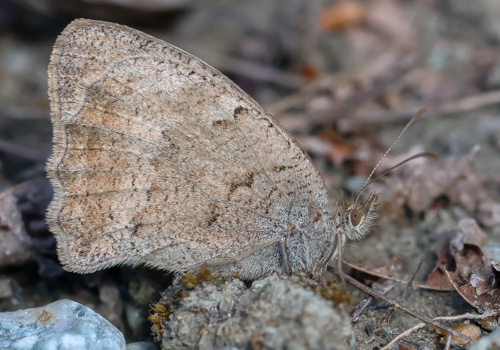 Valais, Switzerland, July 2022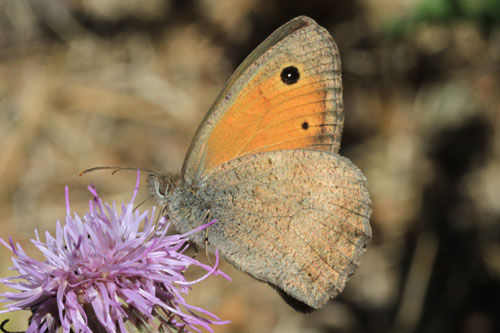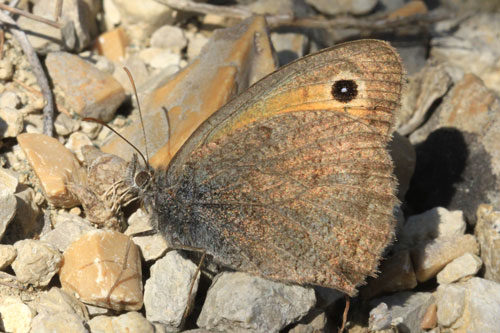 Montes Universales, Spain, July 2011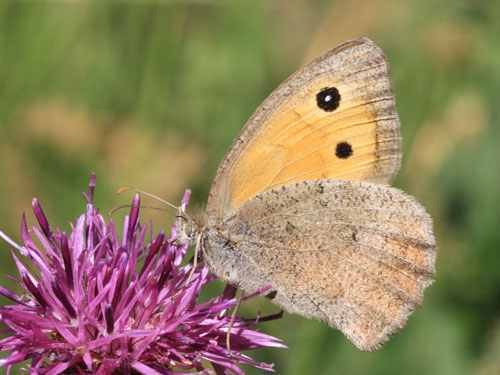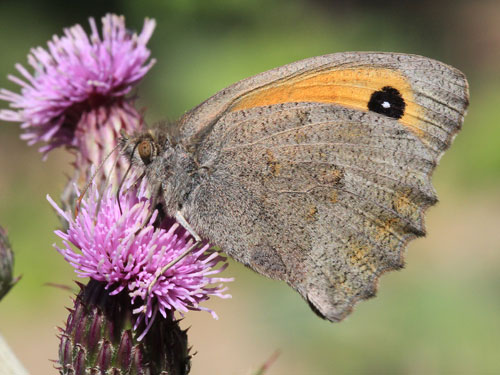 Hautes Alpes, France, August 2012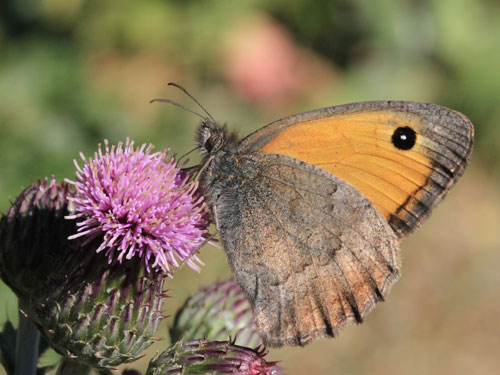 Hautes Alpes, France, August 2012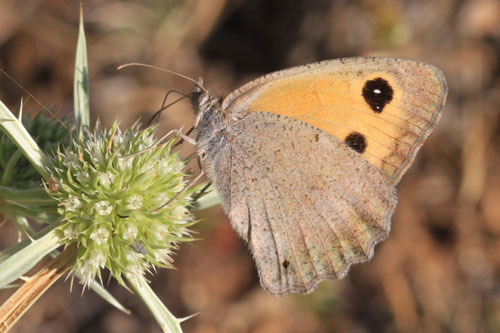 Montes Universales, Spain, July 2011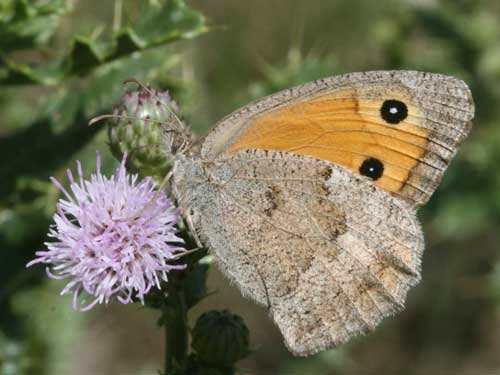 Valais, Switzerland, August 2009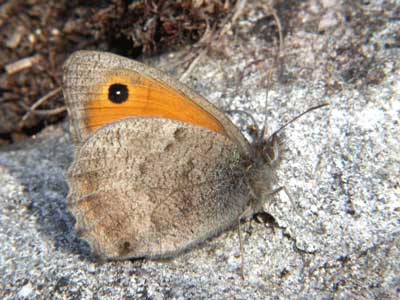 Valais, Switzerland, July 2004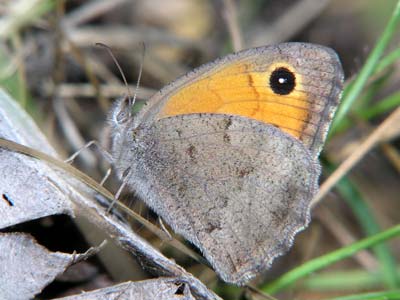 Valais, Switzerland, July 2004