Hyponephele lupina
Oriental Meadow Brown
euroButterflies
by Matt Rowlings
copyright © 2003-2023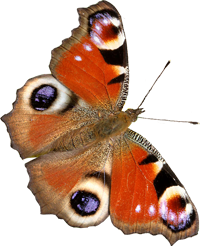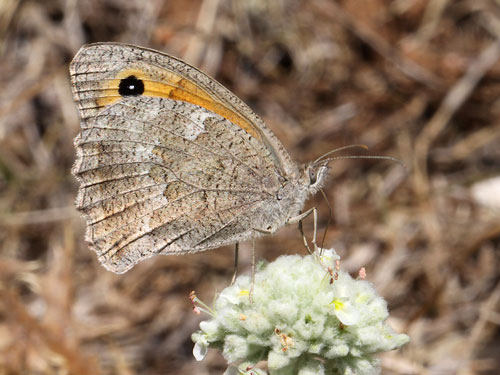 Var, France, August 2010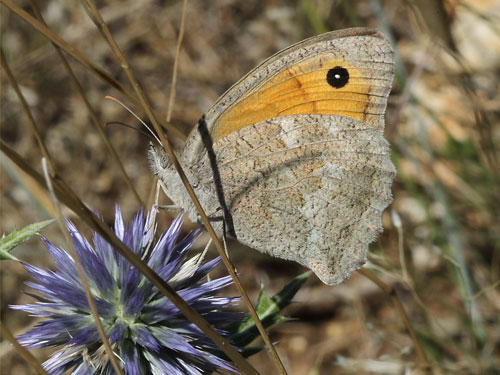 Var, France, August 2010
Field notes and information
The sex brand of this fairly large and dark species is broad and distinctive. The light yellow halo of the black spots on the female upperside is also a useful feature.
Identification & Similar species: Similar to the dusky meadow brown H. lycaon which is smaller, has a more contrasting underside, has a light brown ground colour. See also comments above regaring sex brand and halo.
In north Africa the Moroccan meadow brown H. maroccana is smaller and much brighter.
The meadow brown Maniola jurtina is a generally has a much brighter and warmer colouration.
When worn, most of these features become unusable, and only the scent brand in the male offers sure identification. Also note that the current species has a highly scalloped hindwing, but this is rather subjective and the similar species also have scalloping, sometimes marked.
Distribution & Flight: Spain, south France, parts of Italy, and southeast Europe. Also from the mountains of north Africa. Found from mid May to August, but flight time is variable
Habitat & Behaviour: Hot dry grassy places in open woodland, rocky slopes etc.
Variation: In southeast Europe the form rhamnussia flies which has a much richer chestnut brown upperside than the nominate form.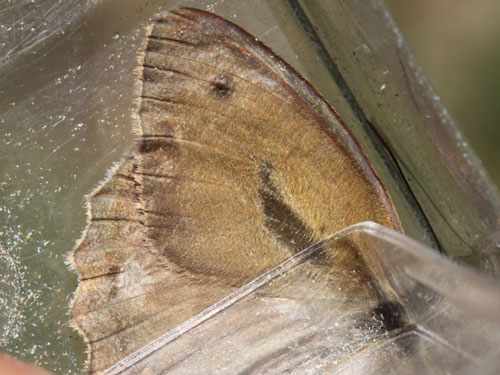 Var, France, August 2010
Crete, Greece, June 2004
Note broad scent brand and deeply scalloped hindwing.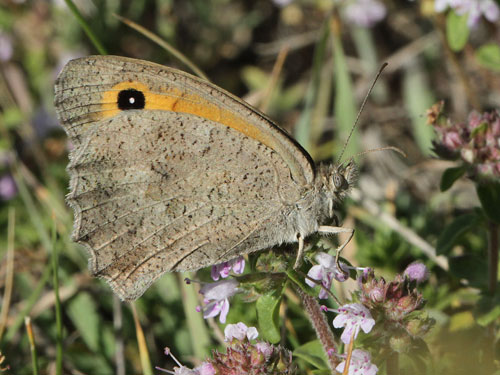 Peloppensos, Greece, June 2013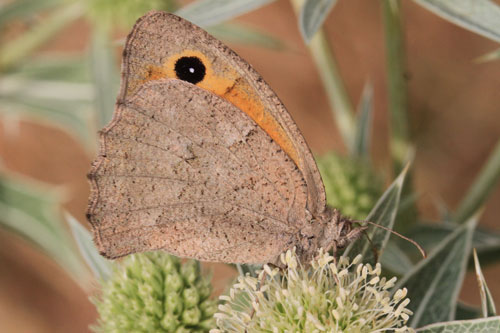 Madrid, Spain, July 2011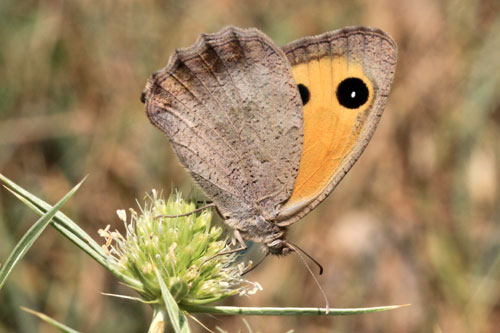 Montes Universales, Spain, July 2011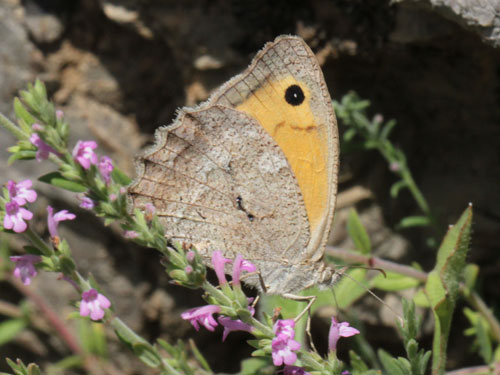 S Greece, June 2013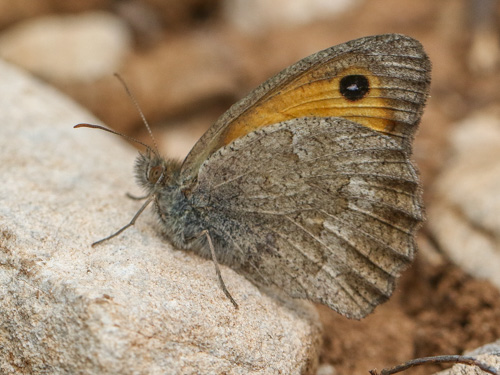 Peloppenesos, Greece, July 2018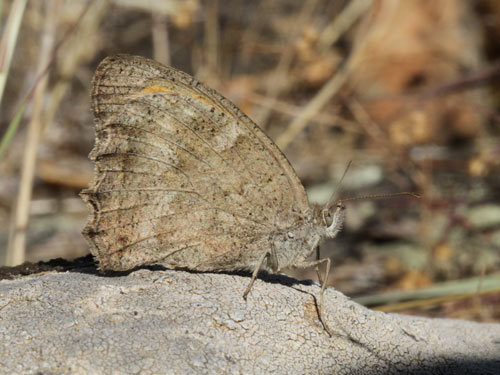 Bouches du Rhône, France, August 2010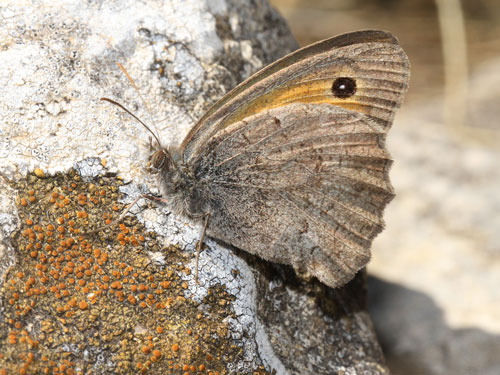 Var, France, August 2010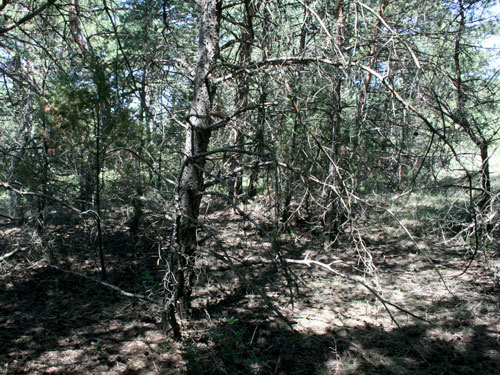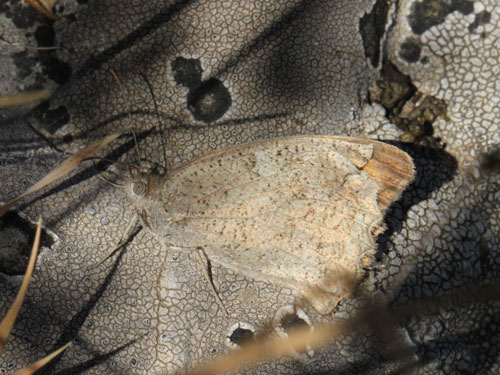 Var, France, August 2010
From late morning the butterflies hid in the trees to escape the heat.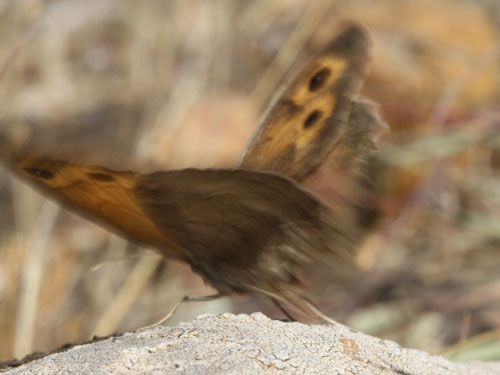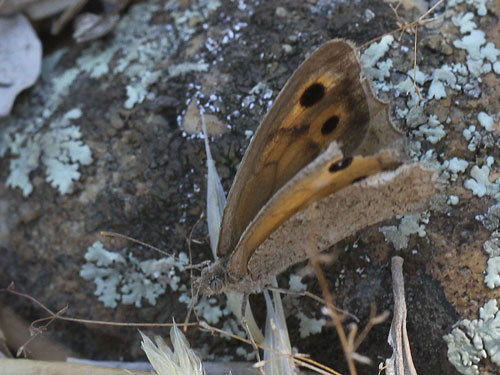 Bouches du Rhône, France, August 2010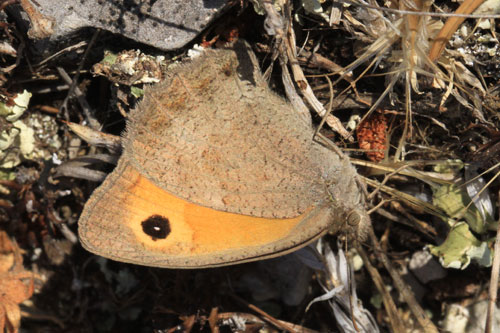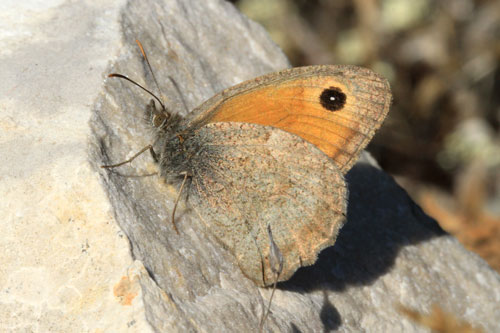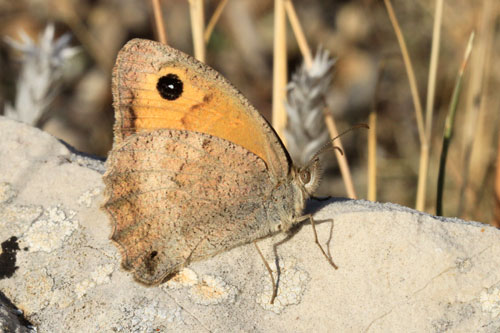 Montes Universales, Spain, July 2011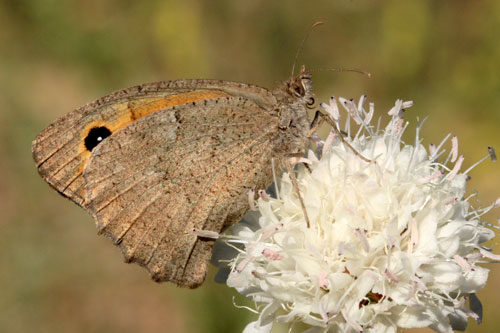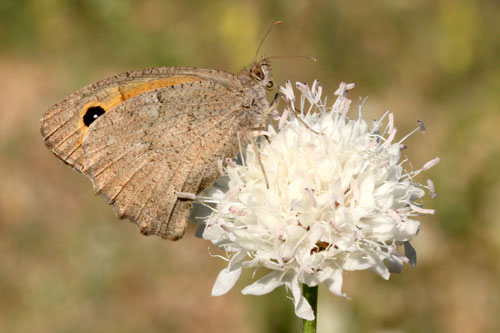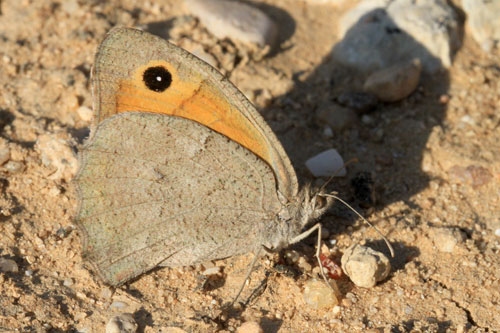 Madrid, Spain, July 2011