Erebia euryale
Large Ringlet
euroButterflies
by Matt Rowlings
copyright © 2003-2023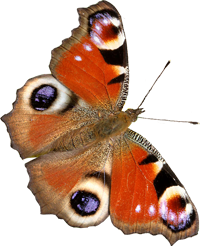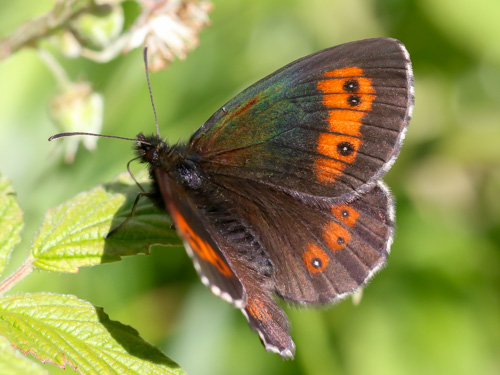 Valais, Switzerland, July 2020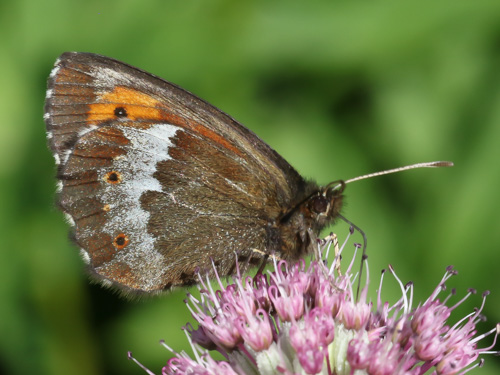 Valais, Switzerland, August 2019
Field notes and information
Often very common where found. Chequered fringes and diffuse whitish bands on the underside hindwing help identify this species.
Identification & Similar species: Similar to the Arran brownligea with which it often flies which has a strong pure white streak on the underside hindwing. It shares the chequered fringes but the white markings are generally diffuse and merge into the post discal band in the current species.
Distribution & Flight: This is widespread on the mountains of central Europe. In the eastern and southern Alps it can be abundant in June, July or August depending upon season, altitude and location.
Habitat & Behaviour: It is found at fairly low levels up to 2000m or more. I've found it most common from 1300 to 1800m in Austria, Switzerland and Italy. Feeds avidly at yellow daisies and other mountain flowers.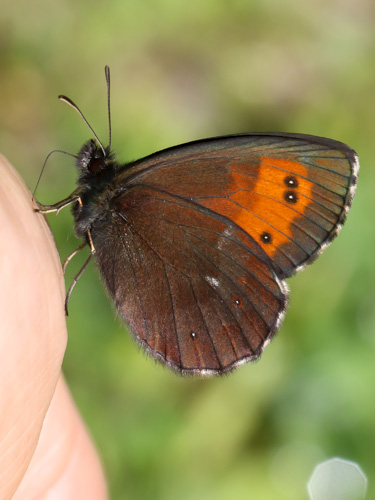 Valais, Switzerland, July 2020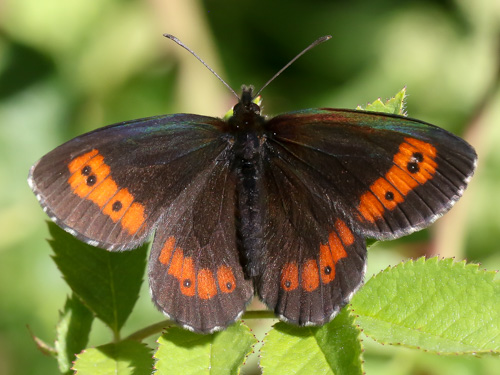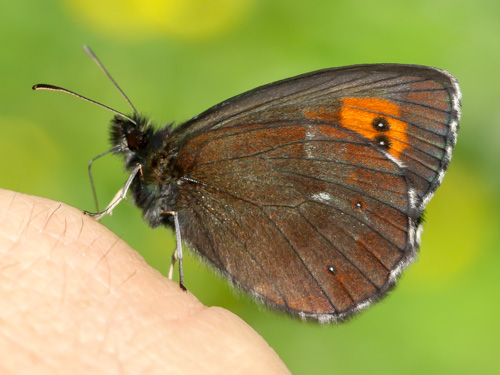 Valais, Switzerland, July 2020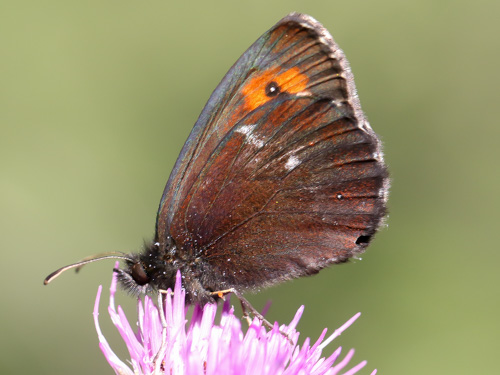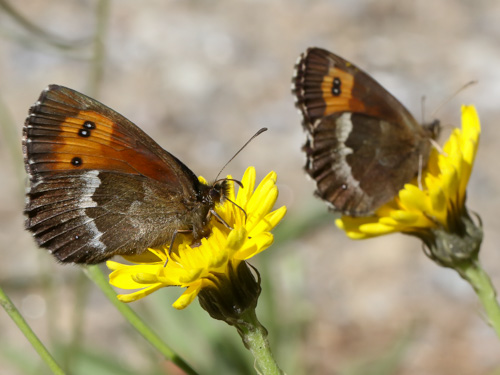 Valais, Switzerland, July 2020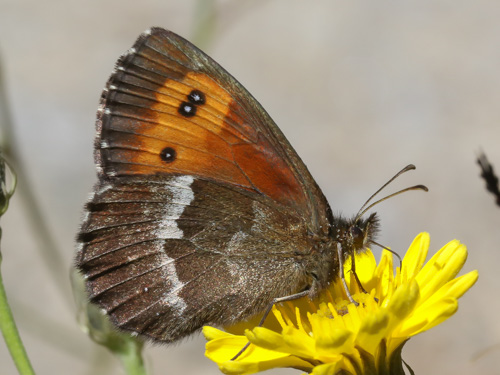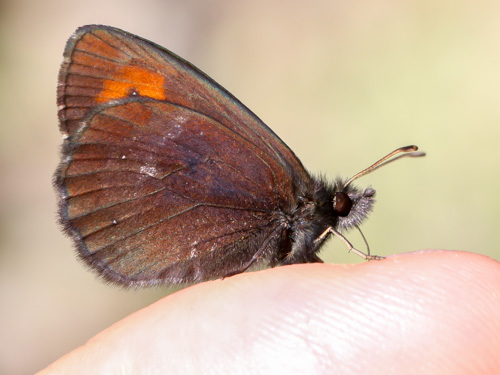 Valais, Switzerland, July 2020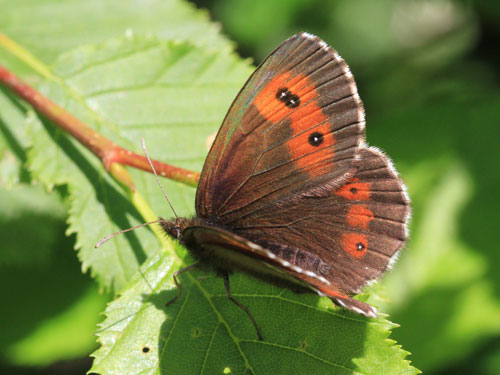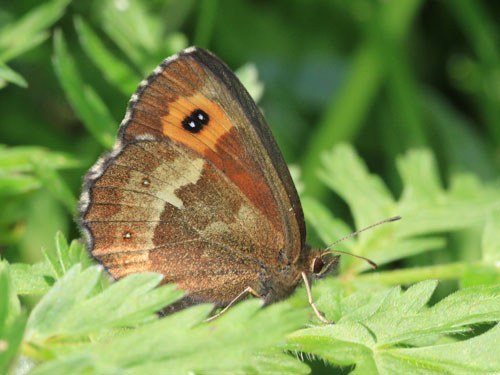 Piedmont, Italy, July 2012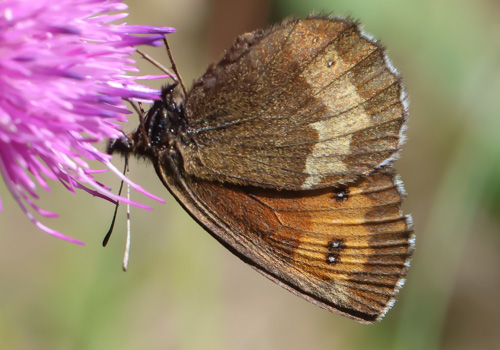 Valais, Switzerland, July 2022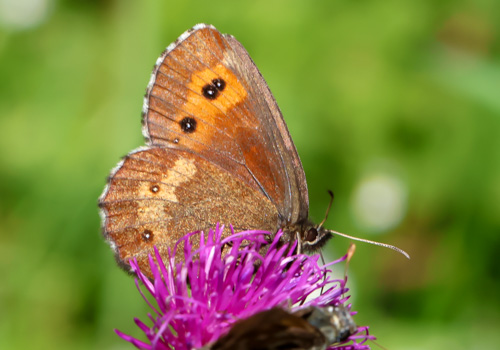 Valais, Switzerland, July 2022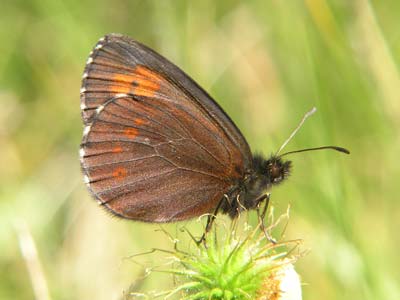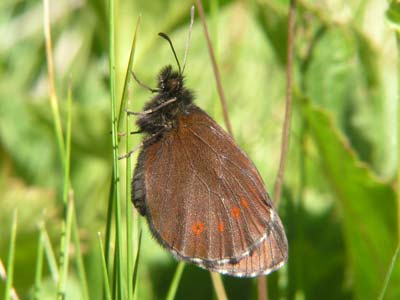 Rila Mts, Bulgaria, July 2004
Tatra Mountains, Slovakia, July 2001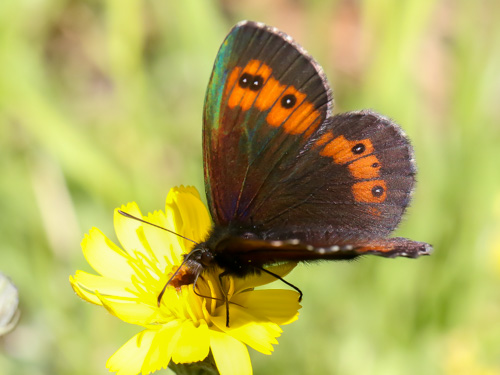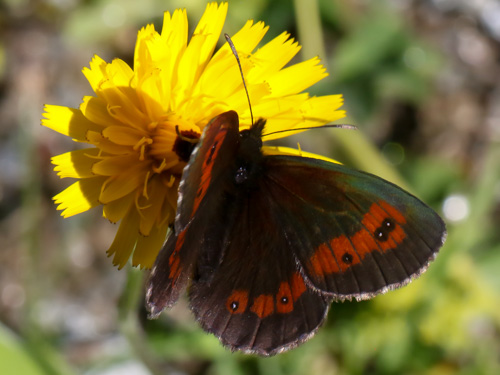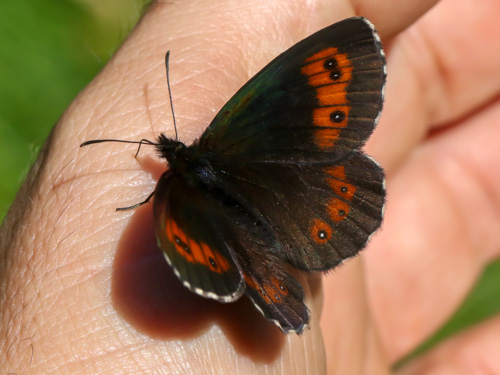 Valais, Switzerland, July 2020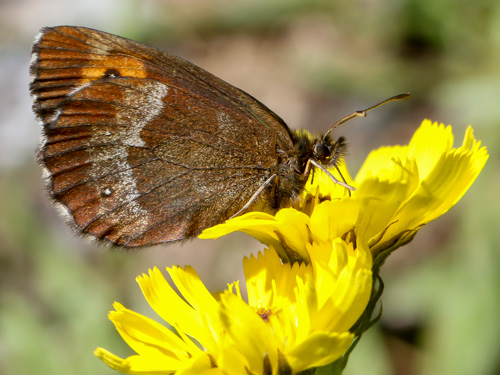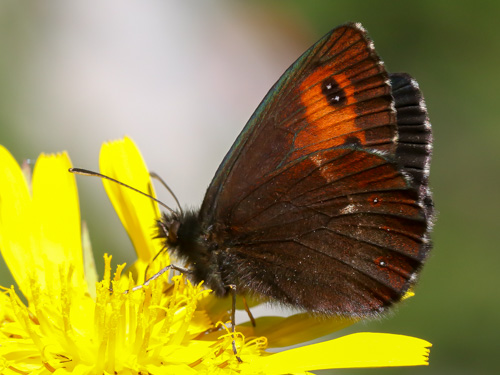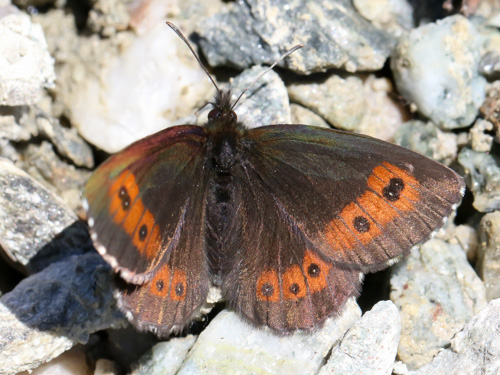 Valais, Switzerland, July 2020