Anthocharis euphenoides
Provence Orange Tip
euroButterflies
by Matt Rowlings
copyright © 2003-2023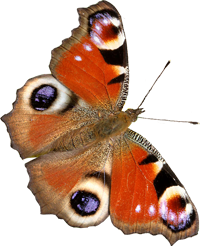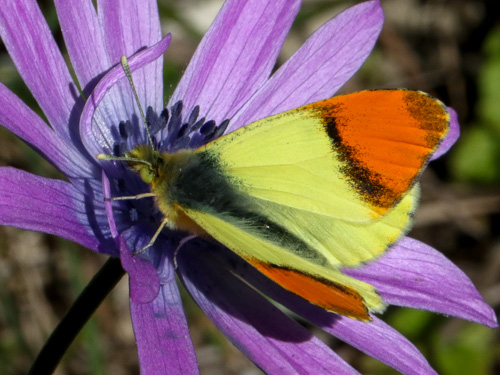 Var, France, April 2018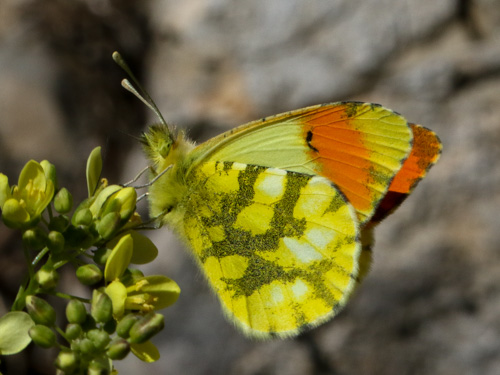 Var, France, April 2018
Field notes and information
This was once considered a subspecies of the Moroccan orange tip, A. belia. It is more heavily marked on the underside.
Identification & Similar species: No other yellow orange tips, Anthocharis, share the range.
Distribution & Flight: Most of the Iberian peninsular, Mediterranean France. It is also found in two isolated areas, in central Italy and from Tessin, Switzerland where records are extremely rare and mostly over 100 years old.
Flies in one brood from April. Usually over by end May, I have found it in mid July at high altitude in the French Pyrenees.
Habitat & Behaviour: Flowery meadows in woodland, scrub and cultivated areas.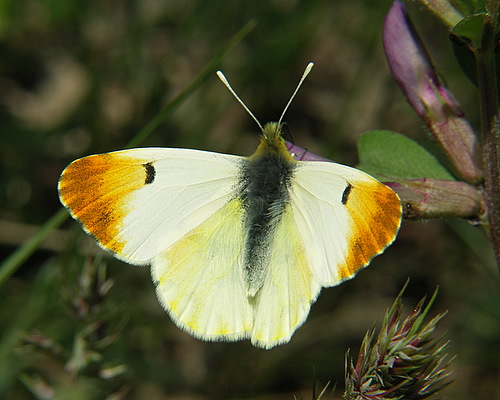 Var, France, April 2006 (f)
The female completely lacks the yellow ground colour of the male on the upperside.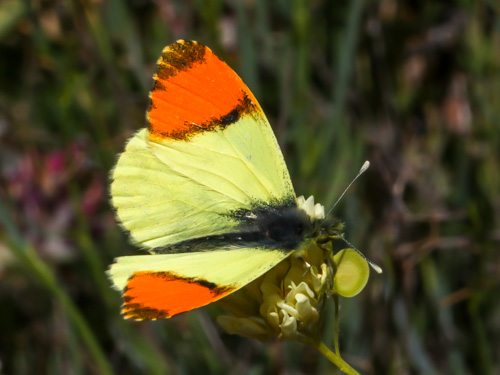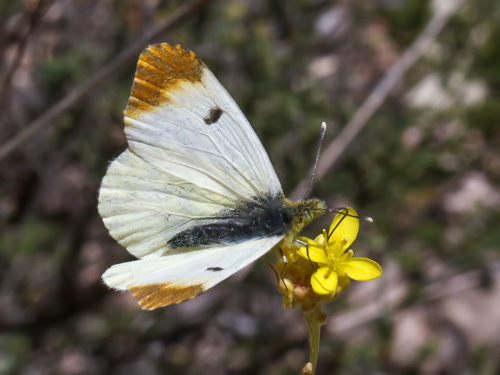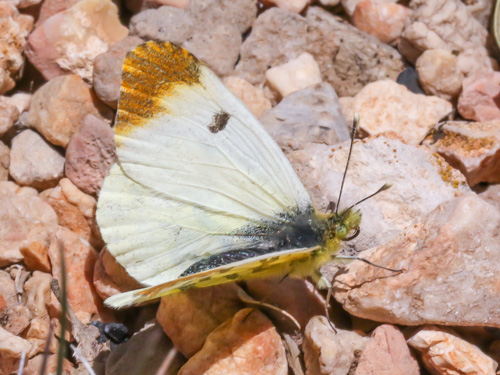 Granada, Spain, May 2019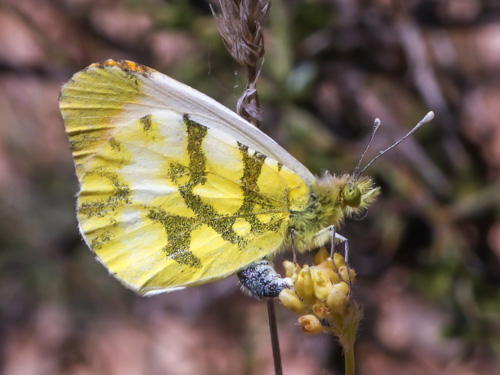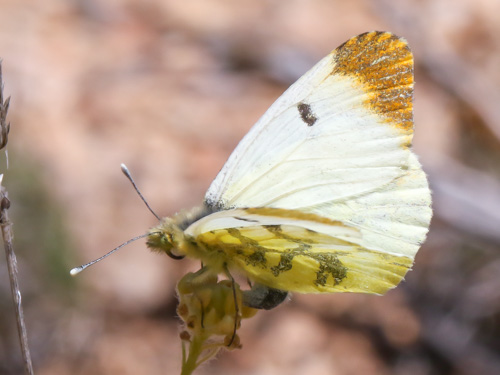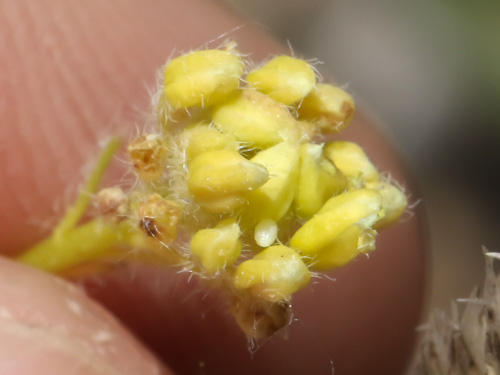 Granada, Spain, May 2019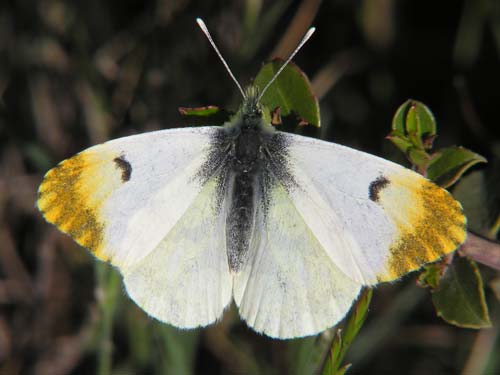 Bouches du Rhône, France, April 2004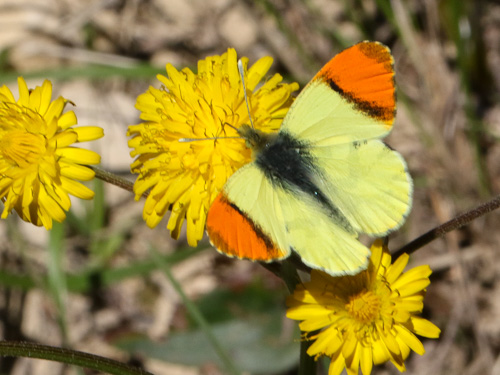 Var, France, April 2018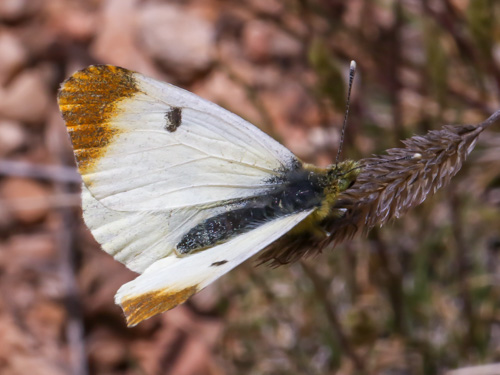 Granada, Spain, May 2019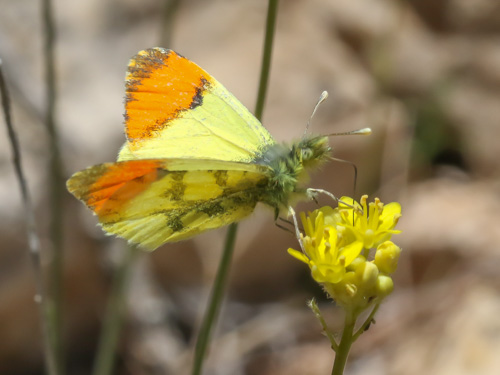 Granada, Spain, May 2019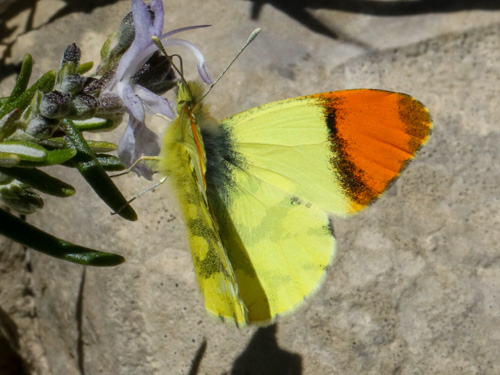 Var, France, April 2018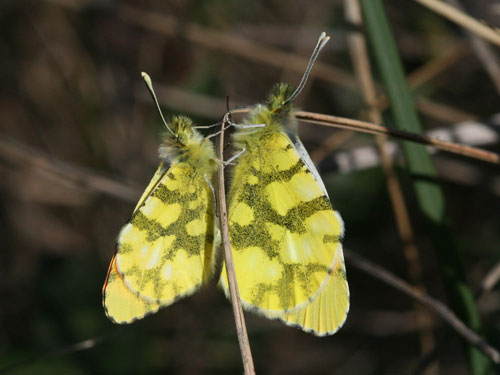 Var, France, April 2008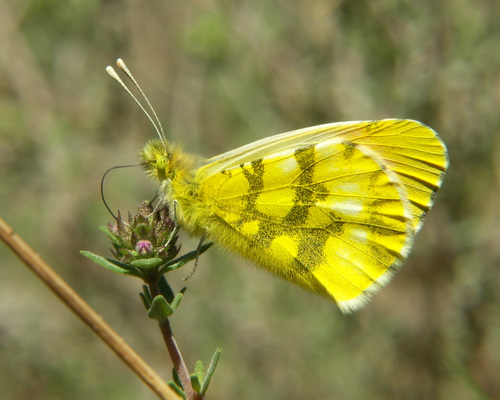 Var, France, April 2006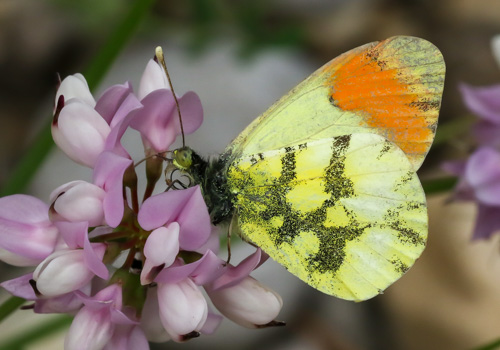 Digne les Bains, France, May 2022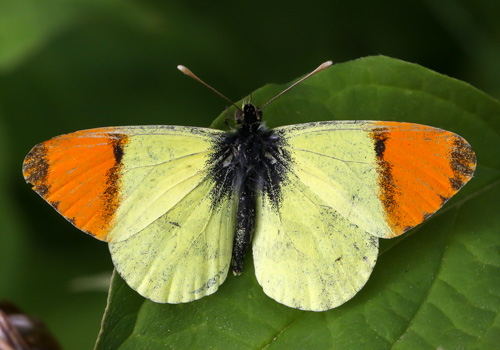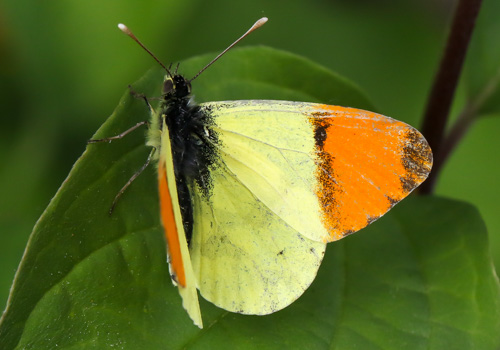 Digne les Bains, France, May 2022