Coenonympha elbana
Elban Heath
euroButterflies
by Matt Rowlings
copyright © 2003-2023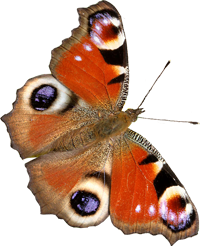 Tuscany, Italy, June 2019
Tuscany, Italy, June 2019
Field notes and information
This is a species of very limited distribution being found only on Isle of Elba and the immediately neighbouring Italian mainland. It is very closely related to the Corsican heath, C. corinna and it may eventually be reclassed as a subspecies of that species. We found it fairly easily at low levels on the Italian mainland just north of Elba.
Identification & Similar species: Only the small heath C. pamphilus flies in this area. The rich brown underside hindwing ground color, white discal band and spotting are quite distinct.
Distribution & Flight: Only from Elba and the nearby Italian mainland. Flies from May to September.
Habitat & Behaviour: On the mainland it liked very dry grassy places, even sandy soils, amongst the varied deciduous forests that clothed the hills.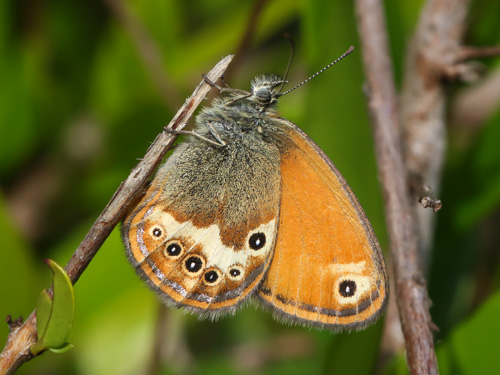 Tuscany, Italy, June 2019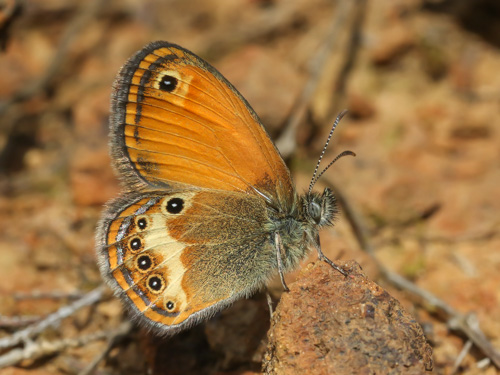 Tuscany, Italy, June 2019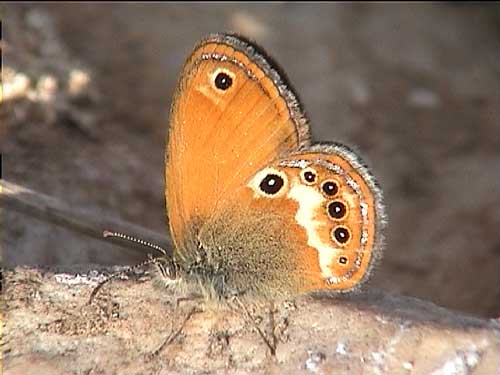 Tuscany, Italy, May 2003
Note no white veining on underside hindwing unlike the very similar Corsican heath, C. corina.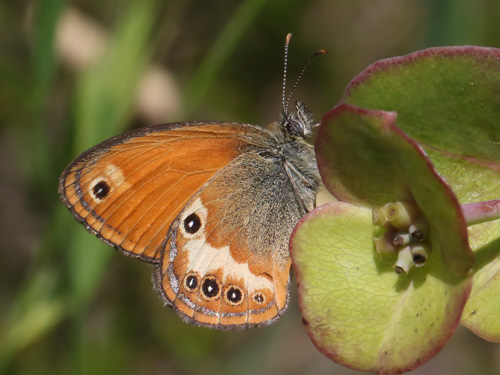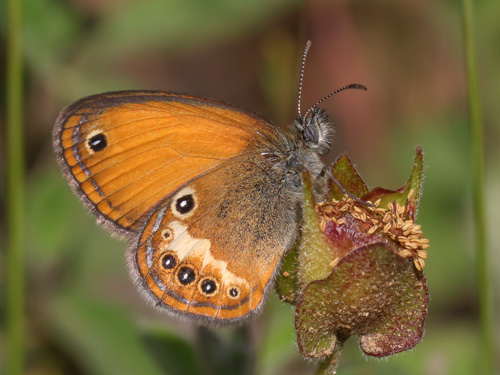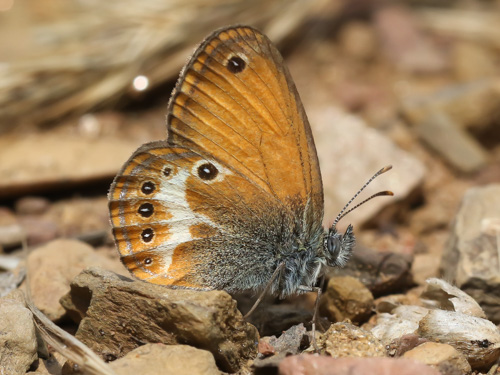 Tuscany, Italy, June 2019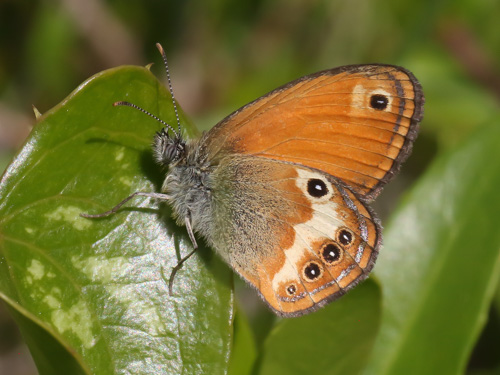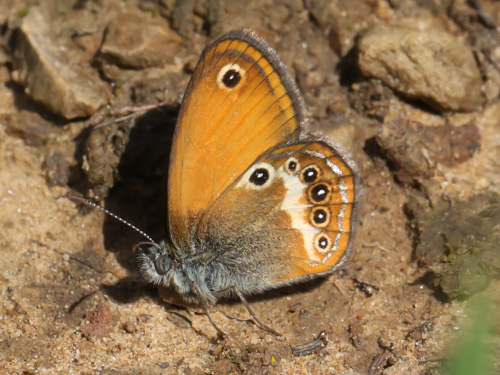 Tuscany, Italy, May 2019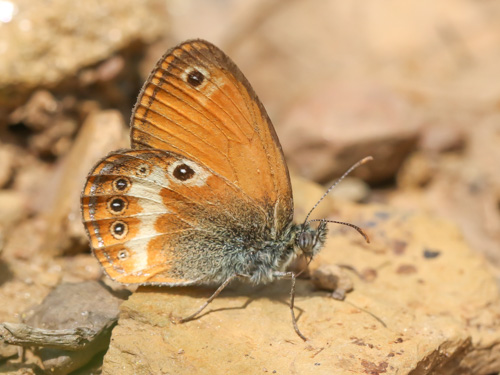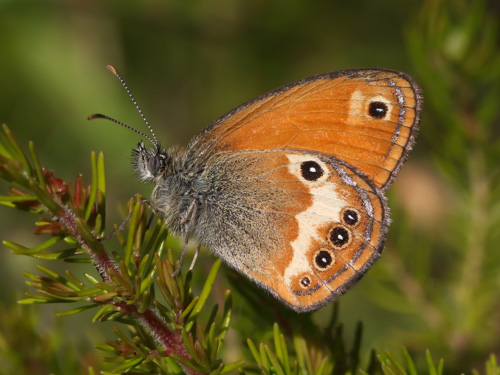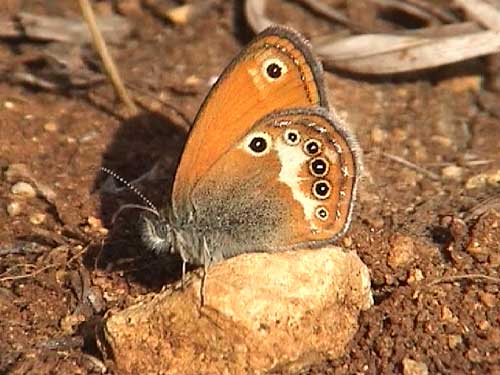 Tuscany, Italy, June 2019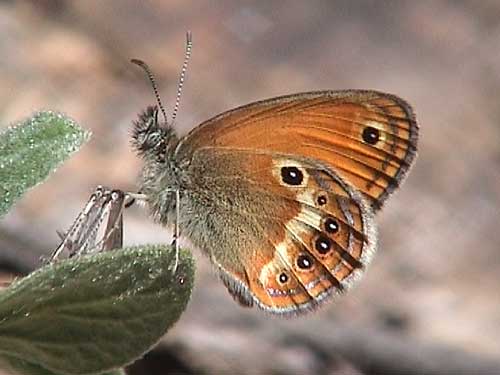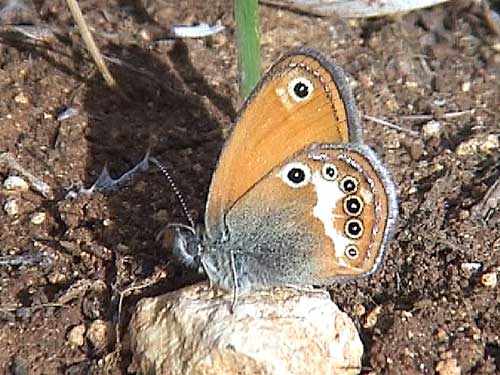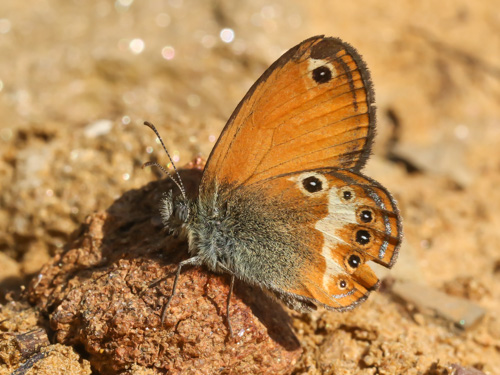 Tuscany, Italy, May 2003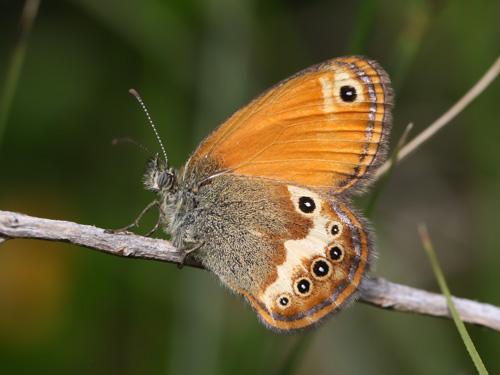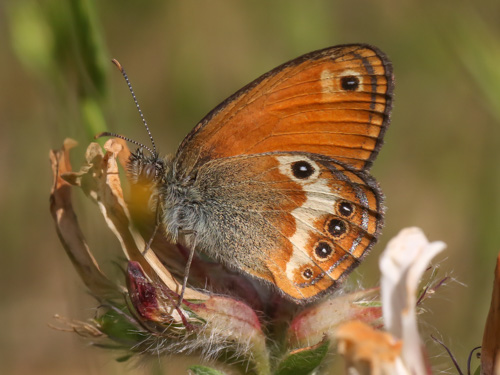 Tuscany, Italy, June 2019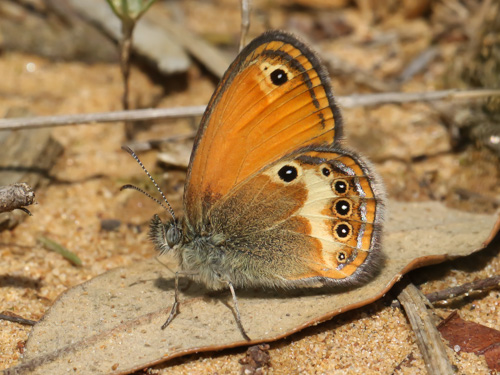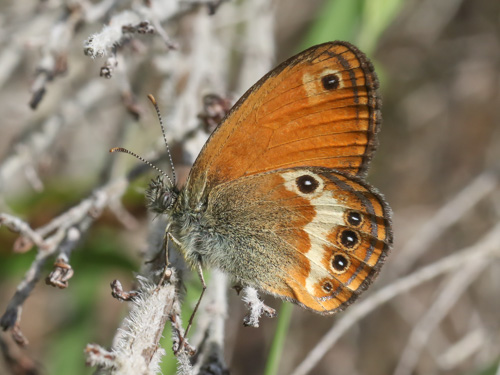 Tuscany, Italy, June 2019