Melitaea diamina
False Heath Fritillary
euroButterflies
by Matt Rowlings
copyright © 2003-2023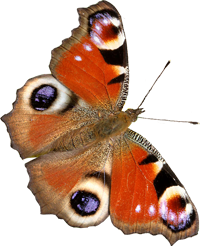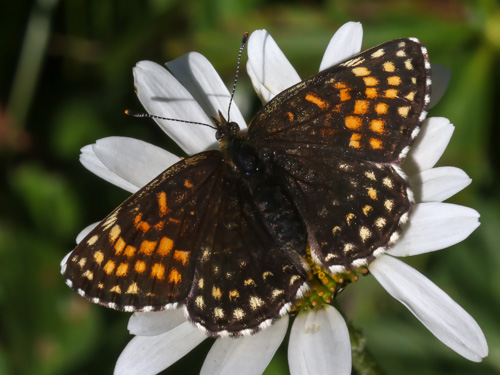 Valais, Switzerland, August 2019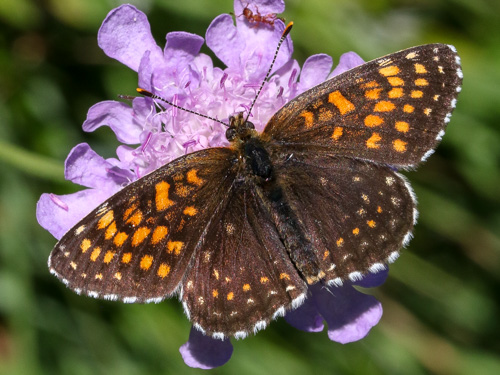 Fribourg, Switzerland, June 2017
Field notes and information
Very heavy dark markings characterise this species.
Identification & Similar species: The very heavy black markings, particularly on the upperside hindwing, separate this species from similar ones such as the heath, Grison's, meadow, Nickerl's, Assman's and Provencal fritillaries, M. athalia, M. varia, M. parthenoides, M. aurelia, M. britomartis & M. deione.
Widespread from north Spain, south & east France and eastwards into south Scandinavia and Bulgaria. I've found it in central Italy where it appears to be rare and underrecorded. Usually a single brood in May/ July depending on altitude, and may have a second brood in some warmer regions.
Habitat & Behaviour: Damp flowery meadows from low to alpine levels.
Variation: Highly variable in extent of black markings and level of variegation of upperside ground colour.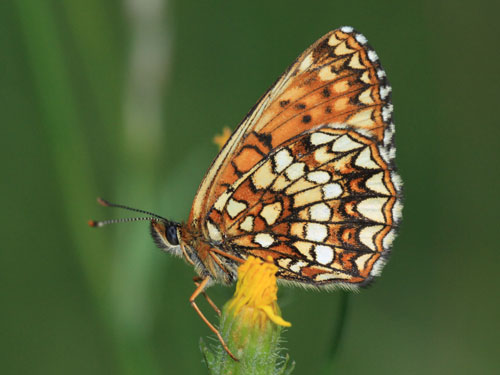 SE Serbia, June 2012
Roosting in late evening.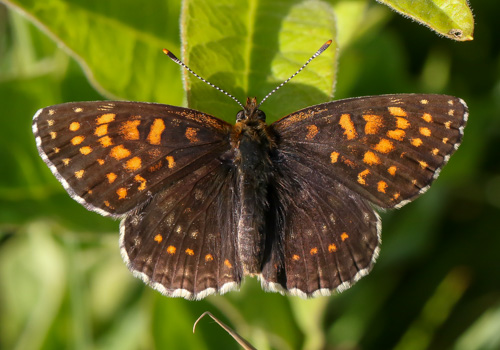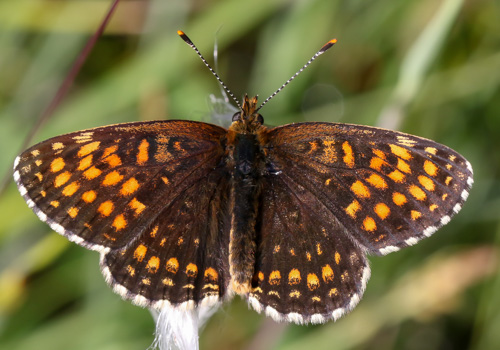 Fribourg, Switzerland, June 2022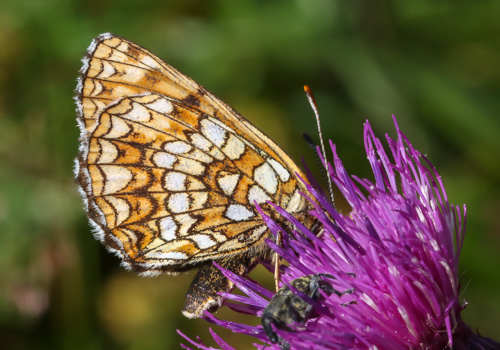 Jura, France, June 2022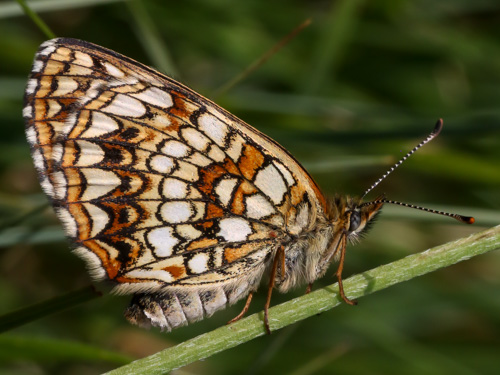 Fribourg, Switzerland, May 2020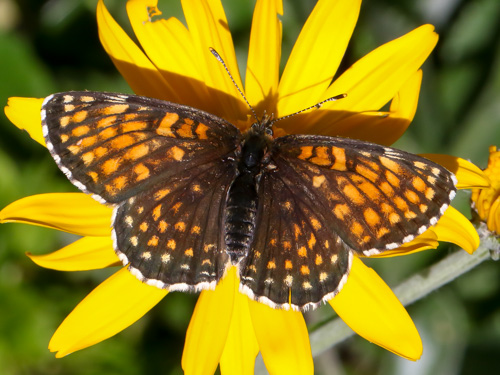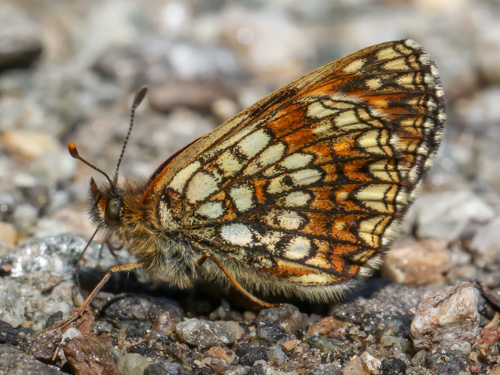 Valais, Switzerland, July 2020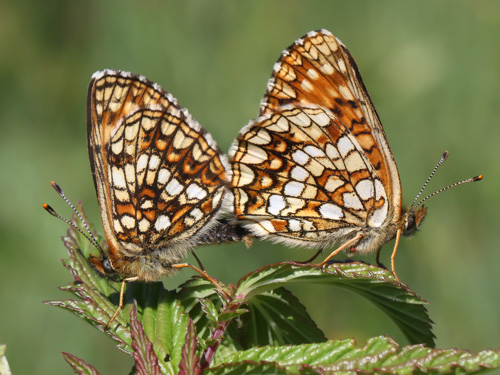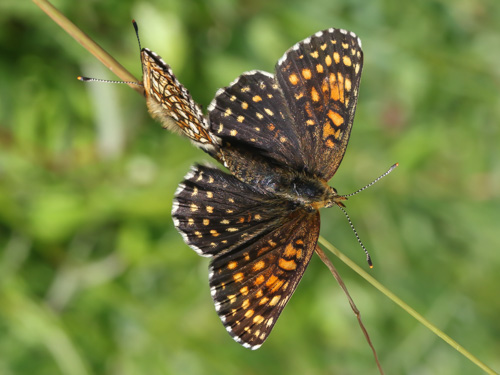 Fribourg, Switzerland, June 2019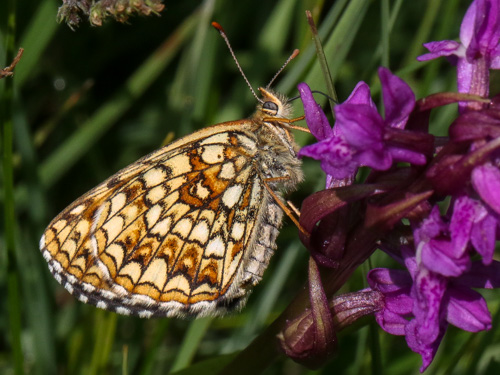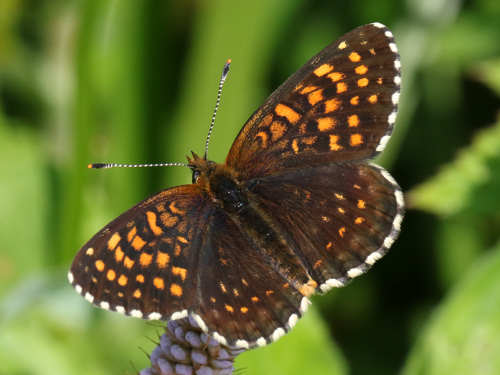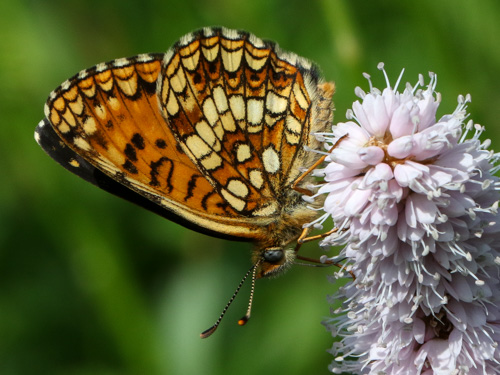 Fribourg, Switzerland, June 2018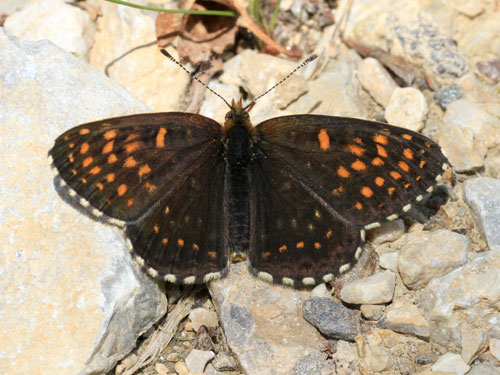 SW Serbia, June 2012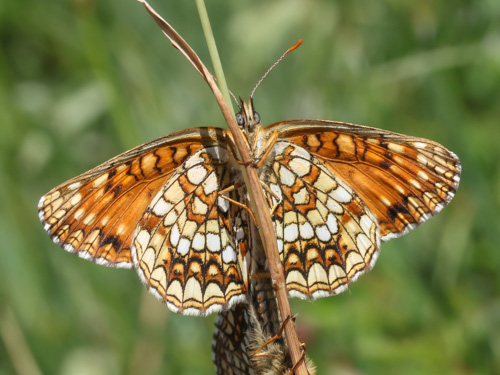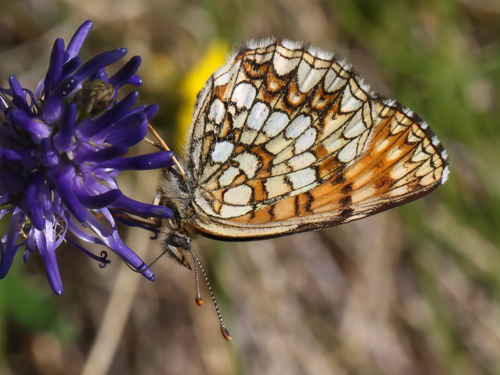 Fribourg, Switzerland, June 2019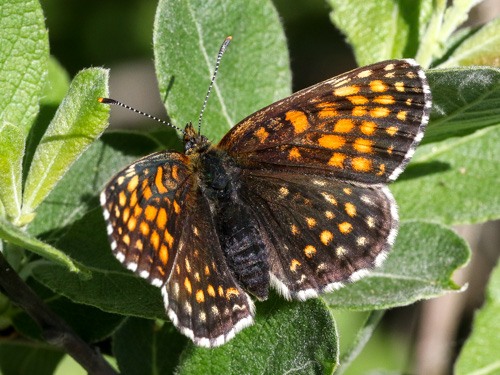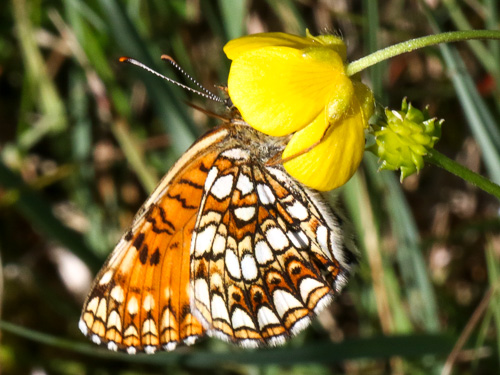 Fribourg, Switzerland, June 2017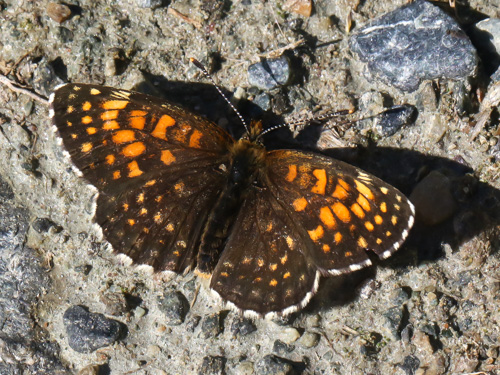 Valais, Switzerland, July 2019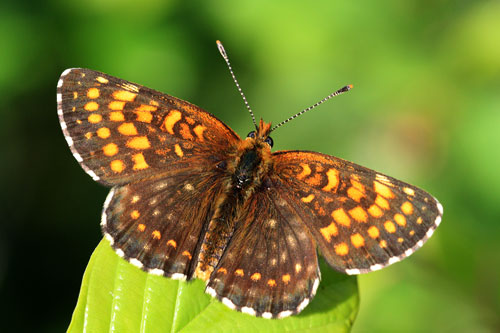 Vaud, Switzerland, June 2011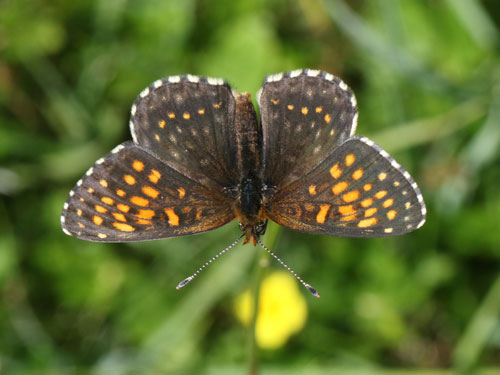 Fribourg, Switzerland, June 2015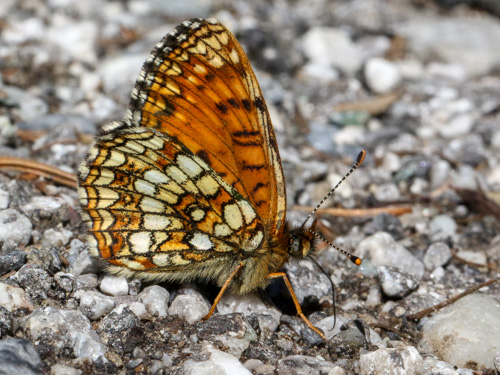 Valais, Switzerland, July 2018