Euphydryas desfontainii
Spanish Fritillary
euroButterflies
by Matt Rowlings
copyright © 2003-2023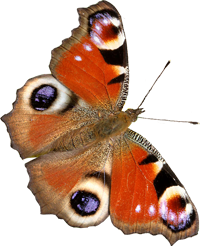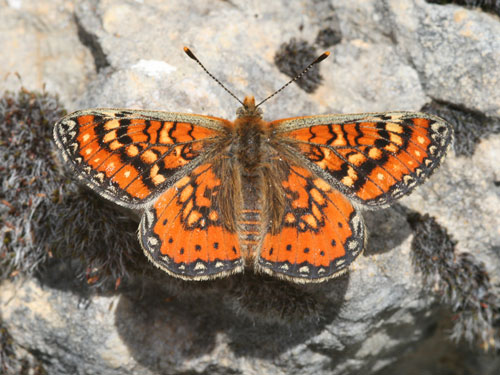 Ronda, Spain, May 2008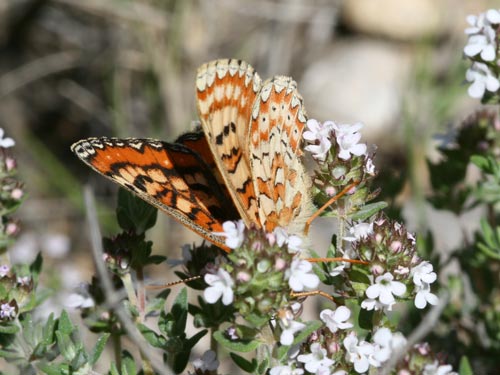 Catalonia, Spain, May 2007
Field notes and information
This is a stunning richly coloured butterfly from southwest Europe and north Africa. The deep reds and pinks give the butterfly a nearly unique appearance, approached only by very brightly marked marsh fritillaries, E. aurinia, with which it may fly.
Identification & Similar species: The presence of bold black discal and post discal transverse markings on both sides of the forewings. It also has distinct yellow submarginal lunules on the upperside forewing, which are orange in the similar marsh fritillary E. aurinia.
Distribution & Flight: A few regions of eastern Spain, southern Portugal, northwest Africa and a few sites in France. Single brooded in April/ May.
Habitat & Behaviour: Dry, stony rocky places with sparse vegetation. Often feeds on thyme.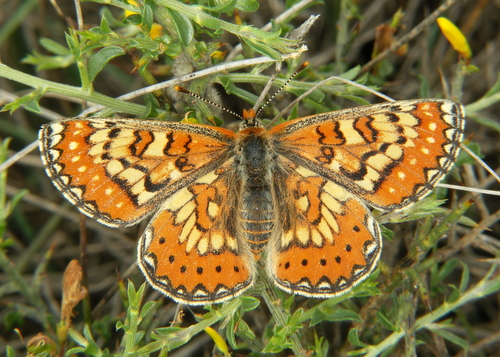 Pyrénées Orientales, France, May 2006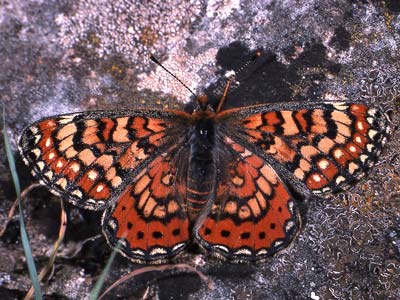 Middle Atlas, Morocco, May 1998
(c) Peter Rowlings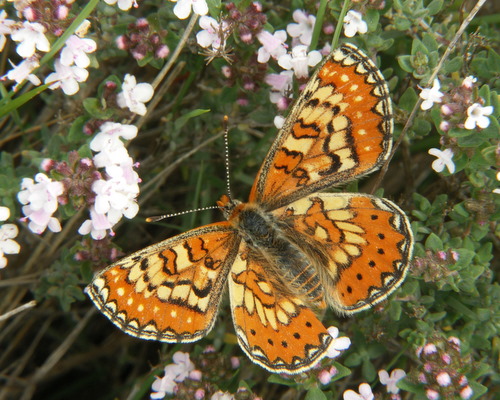 Pyrénées Orientales, France, May 2006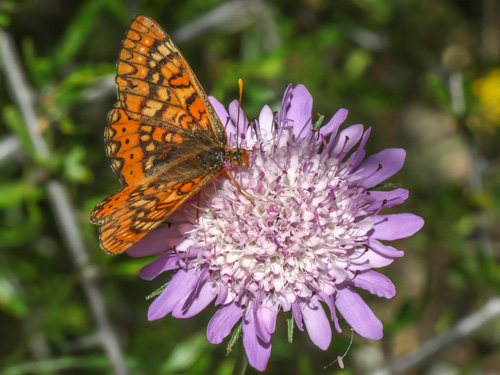 Malaga, Spain, May 2019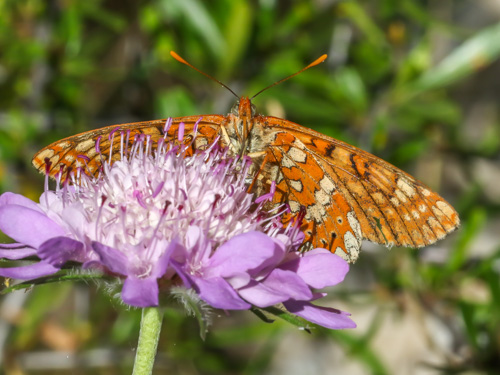 Malaga, Spain, May 2019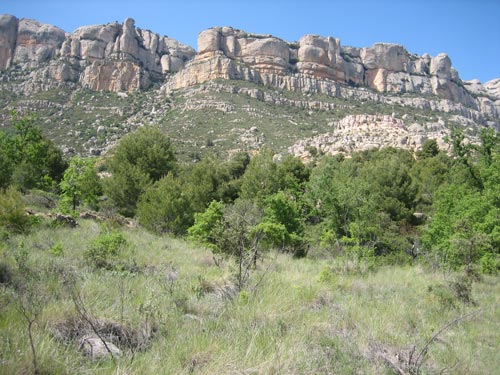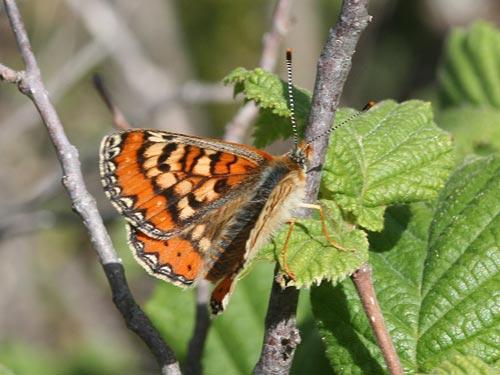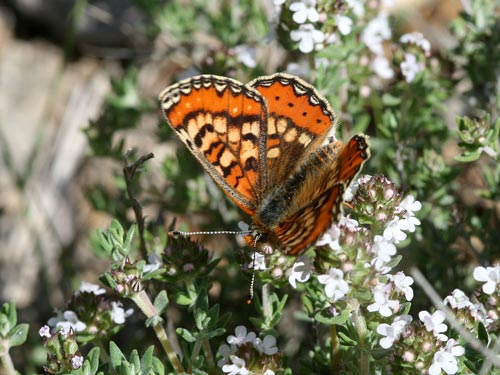 Catalonia, Spain, May 2007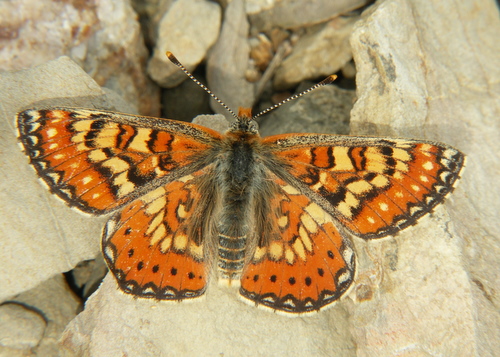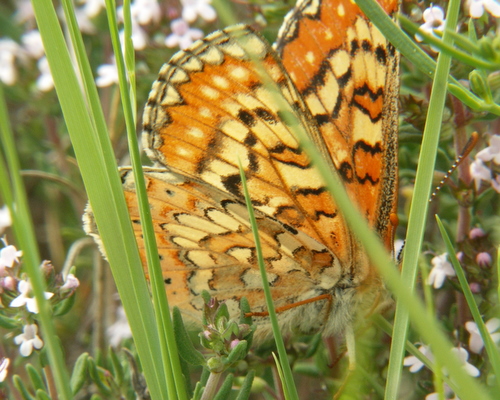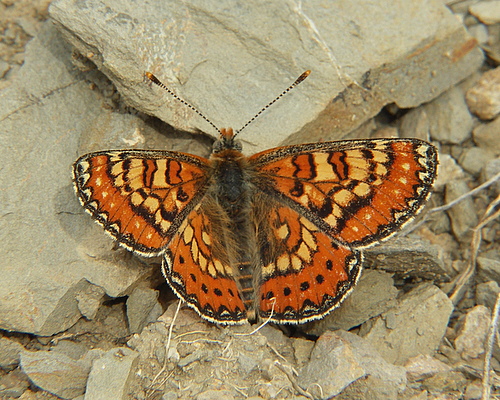 Pyrénées Orientales, France, May 2006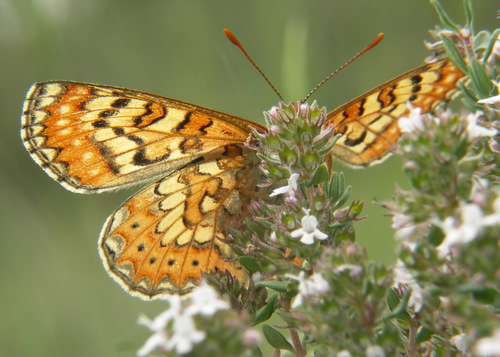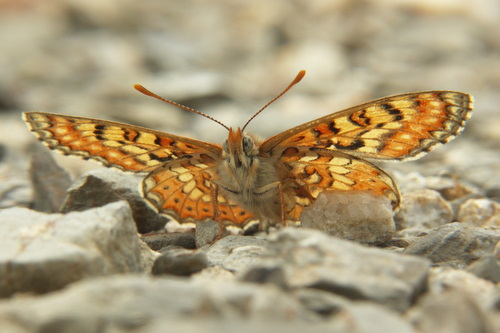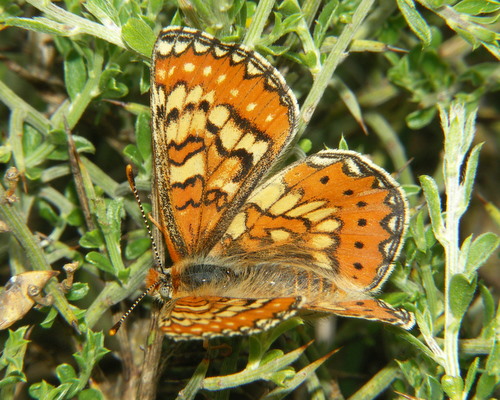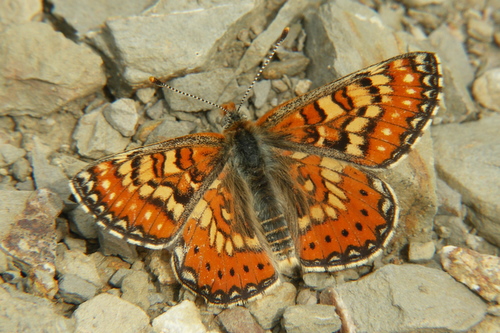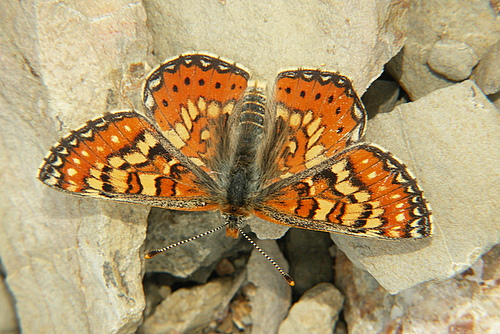 Pyrénées Orientales, France, May 2006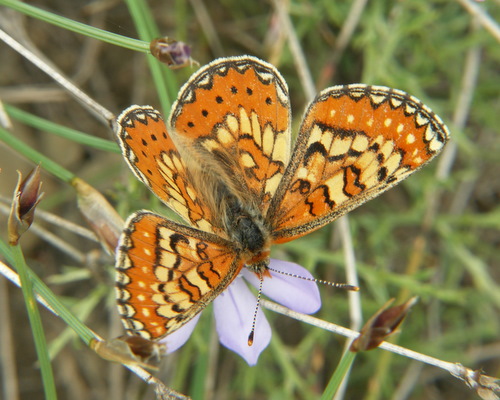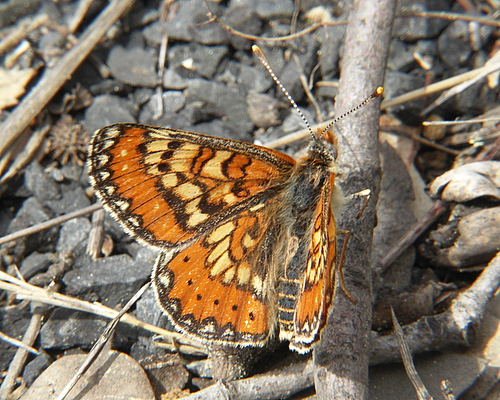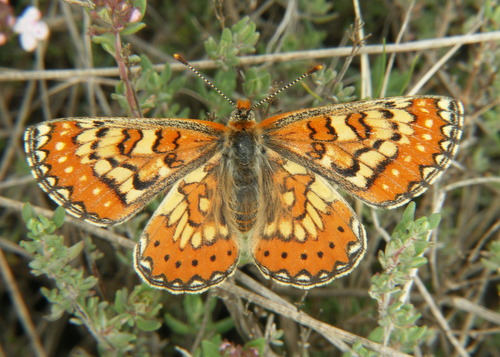 Pyrénées Orientales, France, May 2006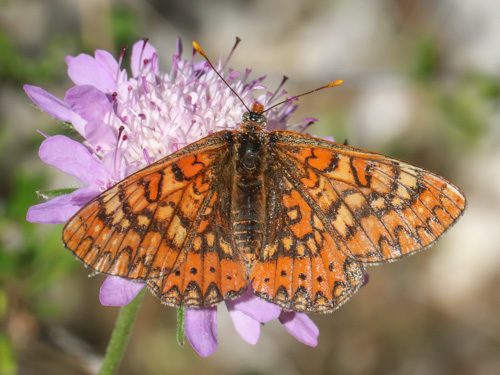 Malaga, Spain, May 2019