Euphydryas aurinia debilis
Alpine Marsh Fritillary
euroButterflies
by Matt Rowlings
copyright © 2003-2023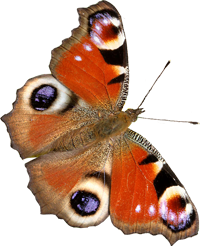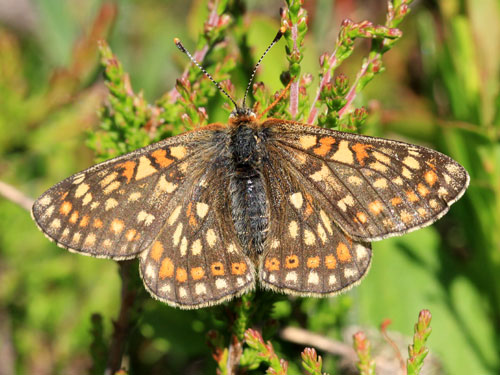 Valais, Switzerland, July 2012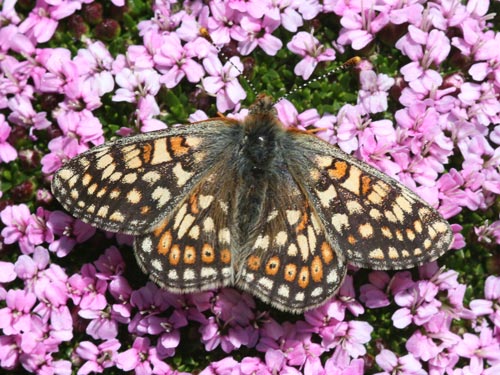 Valais, Switzerland, June 2007
Field notes and information
Often treated as a separate species, the alpine fritillary, E. glaciegenita or as a high altitude form, possibly a subspecies, of the marsh fritillary, E. aurinia debilis.
Identification & Similar species: The high altitude form is distinctive. Forms intermediate with E. aurinia aurinia are said to exist, although I've never found them despite living in the Alps for 10 years. I have found both taxa flying very close to each other at one place in Valais, Switzerland at 2000m. The damp grassy meadow had E. aurinia aurinia and just 500m away a dry flowery meadow had debilis/ glaciegenita.
Distribution & Flight: It flies at high altitudes in the Pyrenees and Alps. Single brooded from late June to August.
Habitat & Behaviour: Flies fast and low over flowery or grassy meadows, with stones/ rocks or damp places.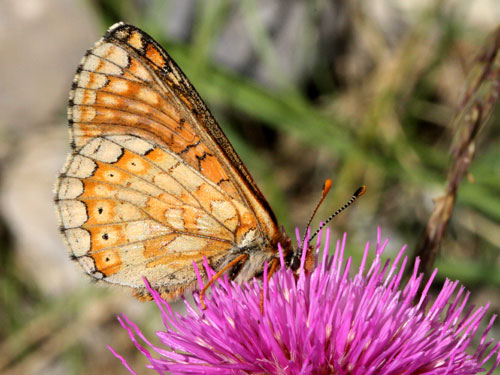 Hautes Alpes, France, July 2013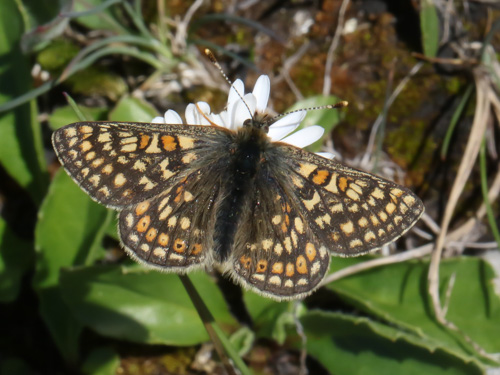 Grisons, Switzerland, July 2019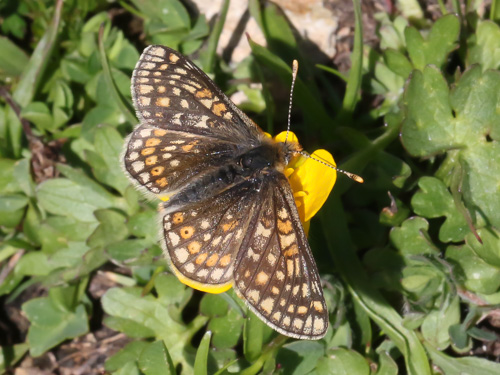 Grisons, Switzerland, July 2019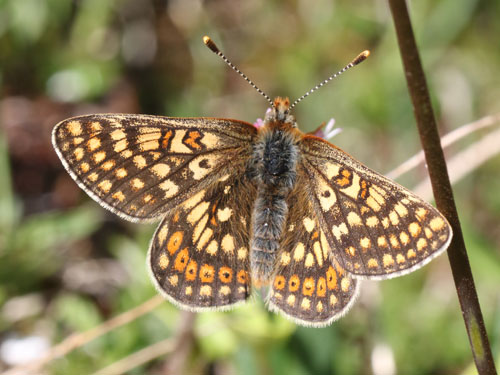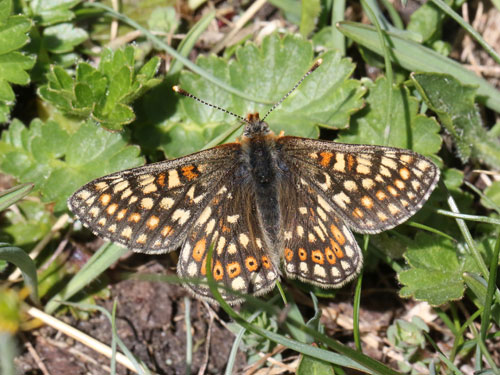 Valais, Switzerland, July 2015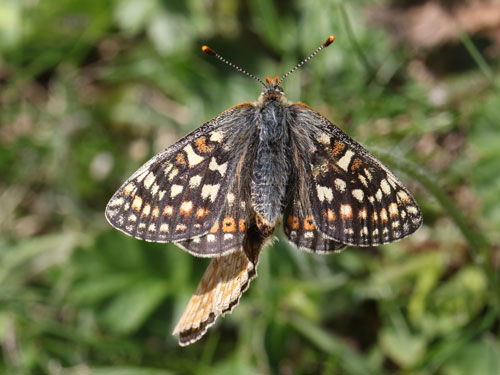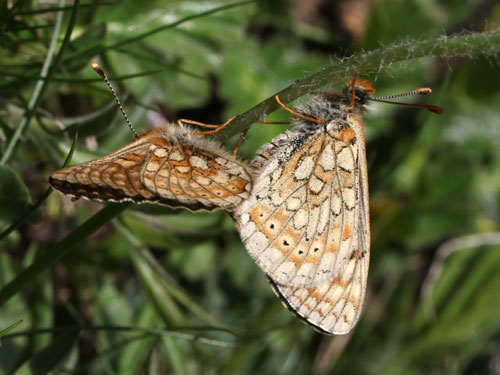 Valais, Switzerland, July 2015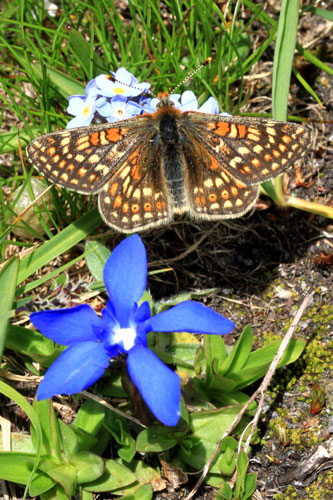 Valais, Switzerland, July 2011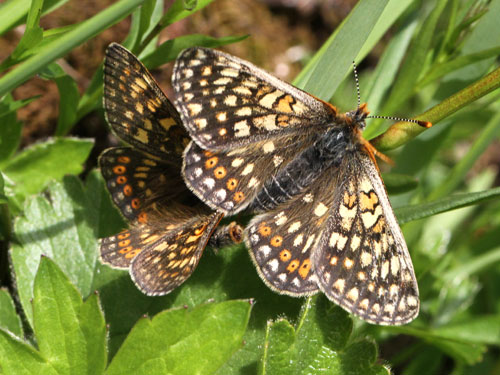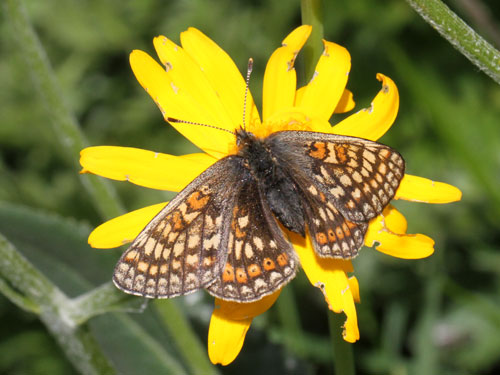 Tessin, Switzerland, August 2013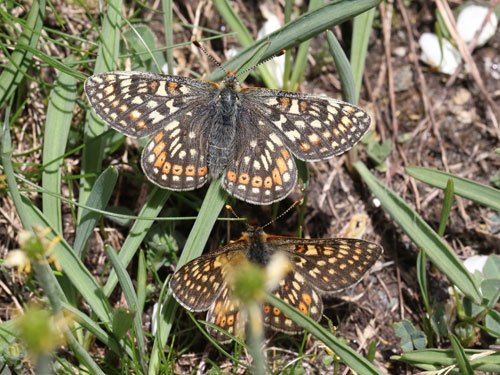 Valais, Switzerland, July 2015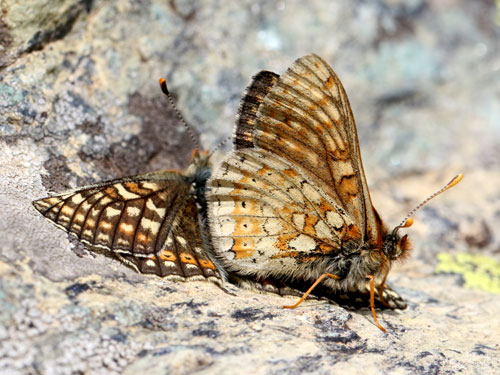 Valais, Switzerland, July 2015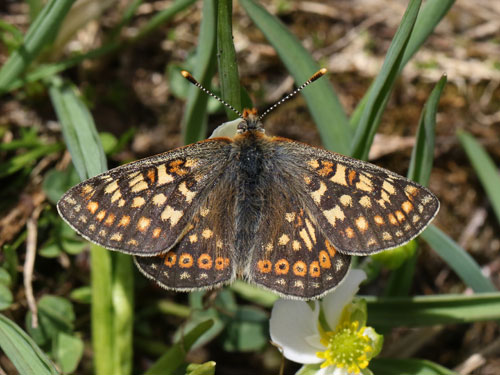 Valais, Switzerland, July 2015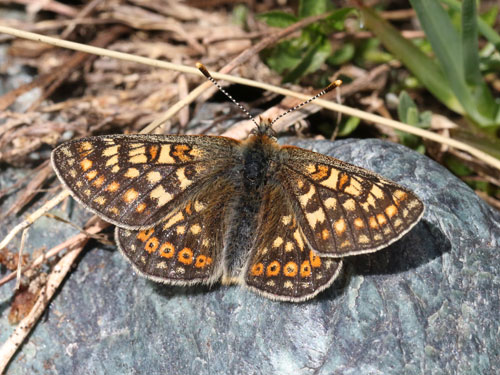 Valais, Switzerland, July 2015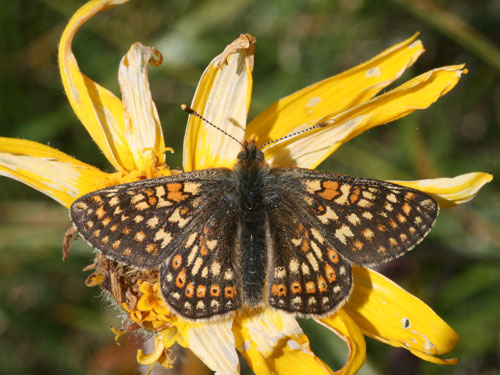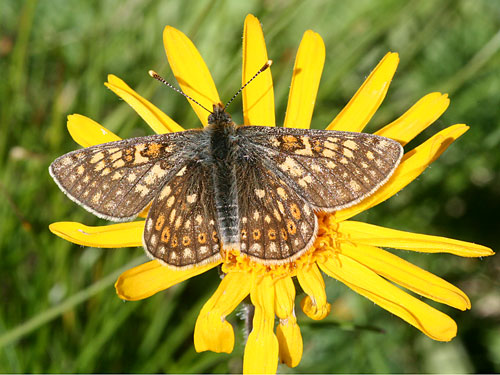 Valais, Switzerland, July 2008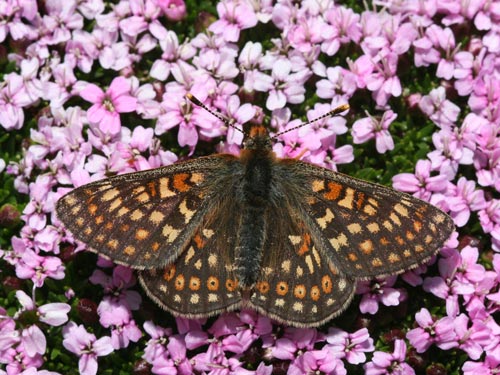 Valais, Switzerland, June 2007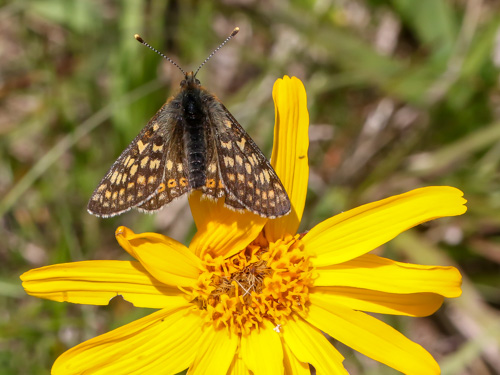 Valais, Switzerland, July 2021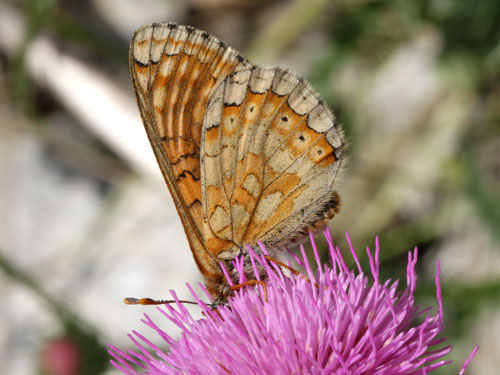 Hautes Alpes, France, July 2013