Brenthis daphne
Marbled Fritillary
euroButterflies
by Matt Rowlings
copyright © 2003-2023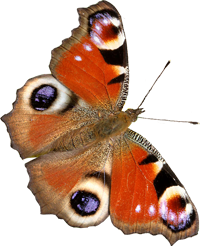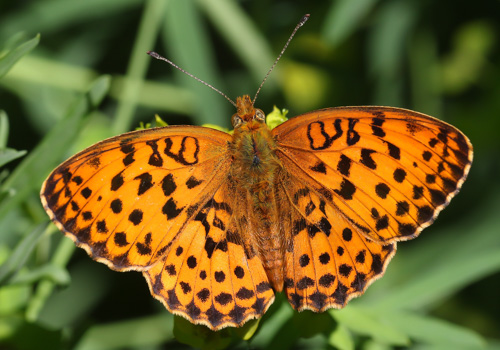 Valais, Switzerland, June 2022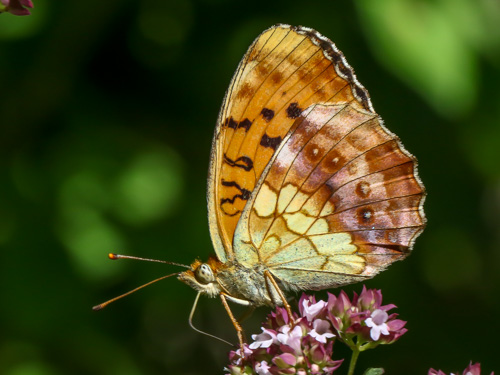 Valais, Switzerland, July 2021
Field notes and information
Usually associated with bramble the larval foodplant.
Identification & Similar species: Very similar to the slightly smaller lesser marbled fritillary, B. ino. Separated by the coloration of the square patch on the underside hindwing, just beyond the cell. This is partly filled pinkish in the current species, a solid yellow block in B. ino.
Distribution & Flight: Widespread and not uncommonly encountered from north Spain, south France and eastwards to Slovakia and Greece.
Habitat & Behaviour: A butterfly of woodland and bushy places where the larval food plant bramble grows. Frequently takes nectar from bramble and other flowers.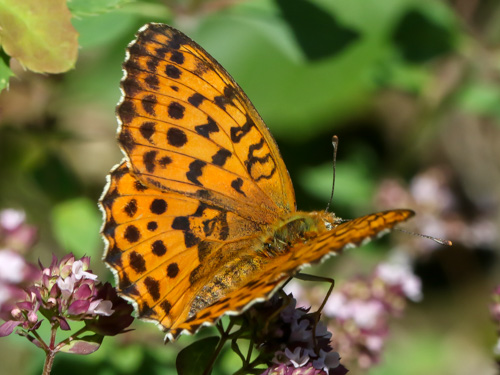 Valais, Switzerland, July 2021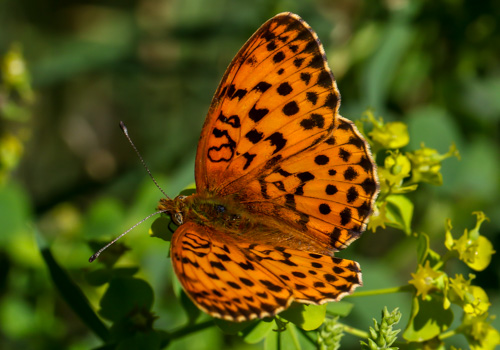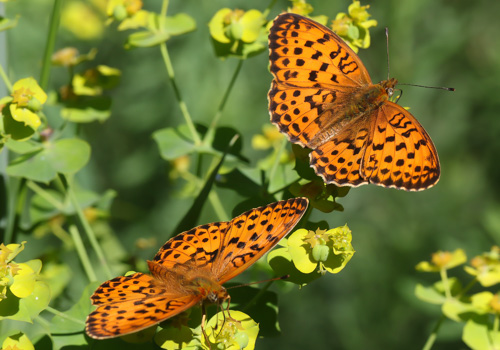 Valais, Switzerland, June 2022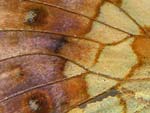 daphne- rectangular area heavily shaded orange-pink to outer side.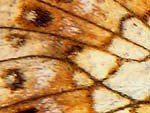 ino- rectangular area uniform clear pale yellow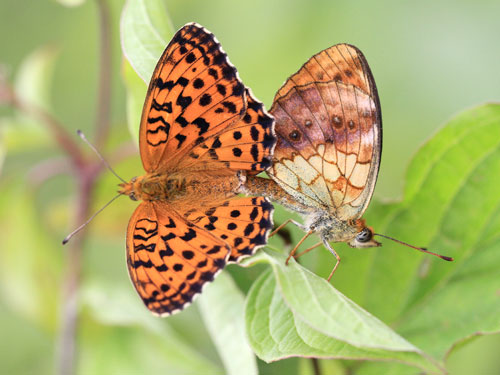 SE Serbia, June 2012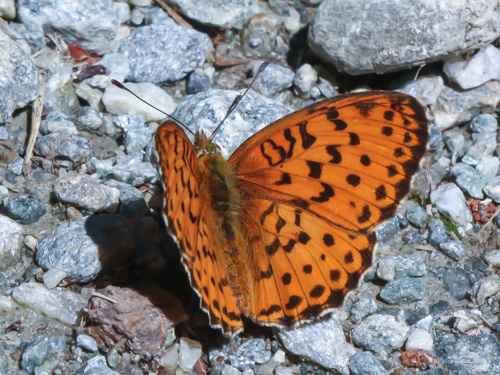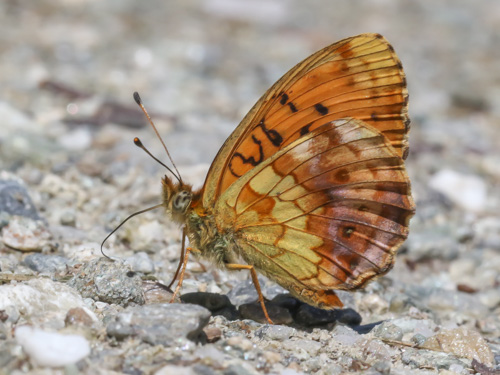 Valais, Switzerland, June 2019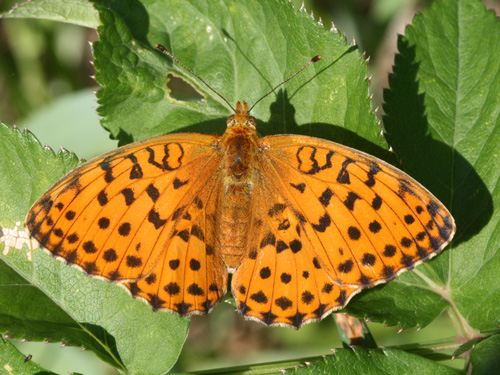 Valais, Switzerland, June 2009
Bucharest, Romania, June 2006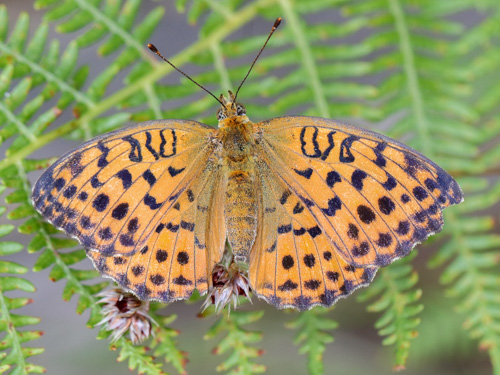 Samos, Greece, June 2018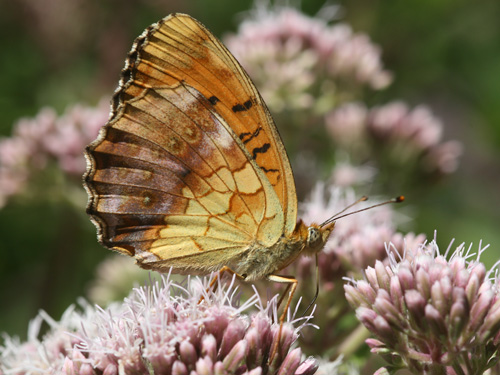 Turin, Italy, July 2009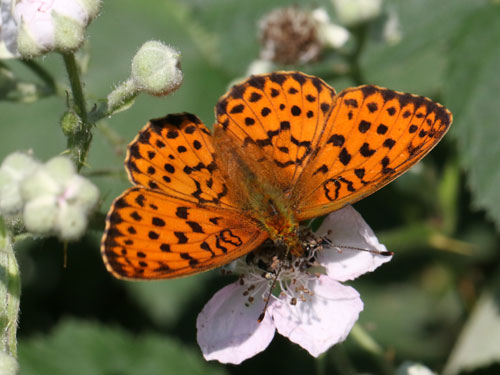 Geneva, Switzerland, June 2015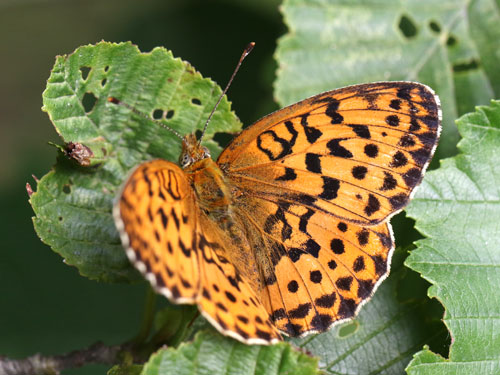 Valais, Switzerland, June 2015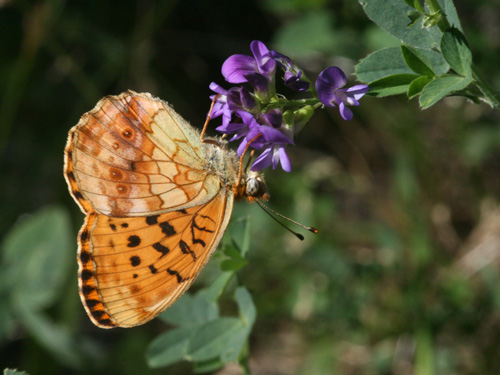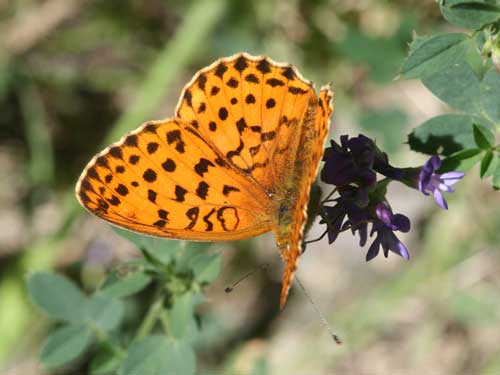 Valais, Switzerland, June 2009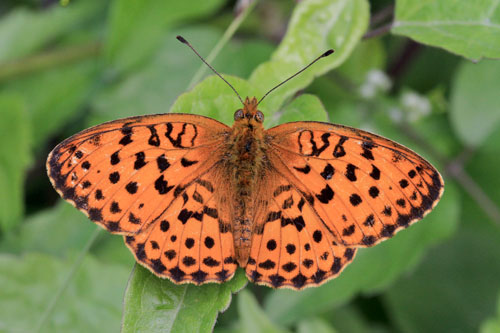 Valais, Switzerland, June 2011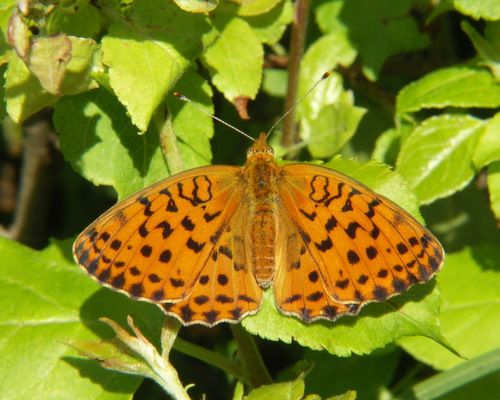 Isère, France, July 2006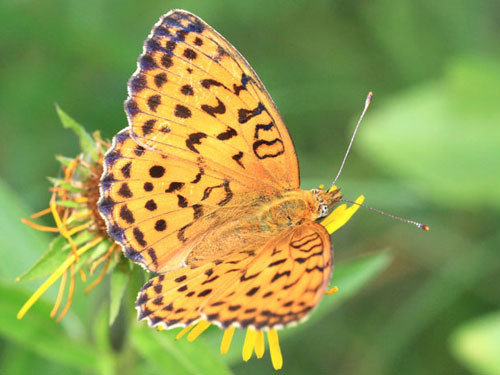 SE Serbia, June 2012