Erebia christi
Ratzer's Ringlet
euroButterflies
by Matt Rowlings
copyright © 2003-2023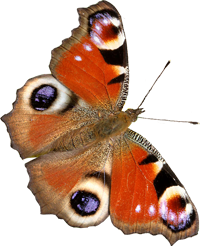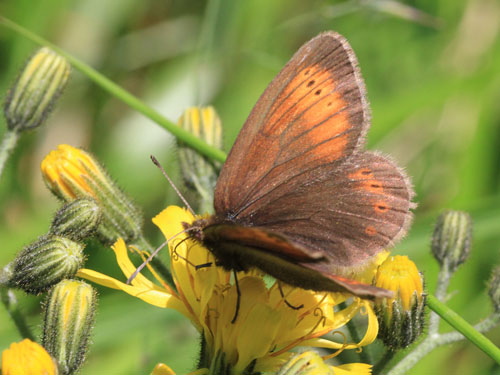 Piedmont, Italy, July 2012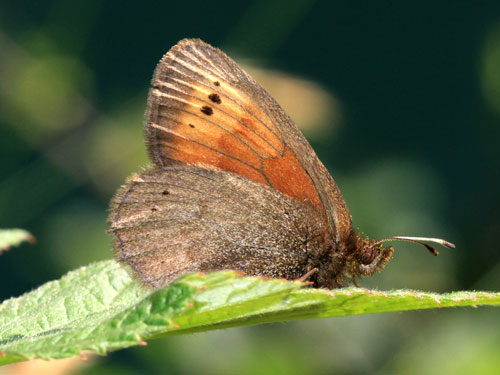 Piedmont, Italy, July 2012
Field notes and information
An extremely local and rare butterfly. Since moving to Switzerland, I've tried finding it most years. My best success was my first search in 2003 when I found 8 butterflies in an hour. Since then my "score" has oscillated between 0 or 1 a day, the exception being 2012 when I found 3 in one day.
Identification & Similar species: It is fairly distinctive being noticeably larger in flight than similar species. It is a paler brown. The defining feature is a straight row of 3 or 4 spots which includes the subapical spot on the forewing. In similar species the subapical spot, if present, is always displaced basally. Similar species to consider which may be found in the same area are the mountain, mnestra and lesser mountain ringlets, E. epiphron, E. mnestra & E. melampus.
Distribution & Flight: Confined to a small area of the Alps from the Simplon pass and neighbouring Italy. Late June to mid July. The flight period is short.
Habitat & Behaviour: South east facing cliffs and very steep slopes with an abundance of grasses. Usually with larch trees. May feed at thyme and other flowers at the base of these slopes where brambles, alders and other plants may grow. Males occasionally visit damp patches. In 2003, when the sun went in, both sexes pretty much stopped flying (as did most other species) and would settle with wings wide open - the females tended to settle on greenery and the males on bear earth. The latter were very hard to approach even in these dull conditions.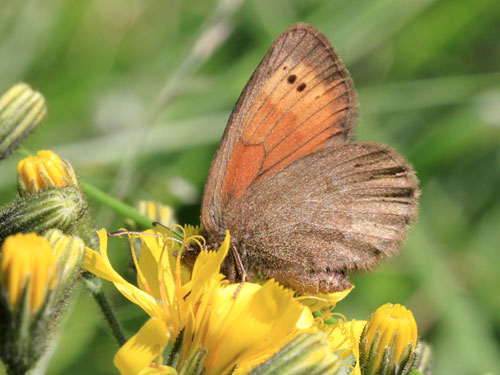 Piedmont, Italy, July 2012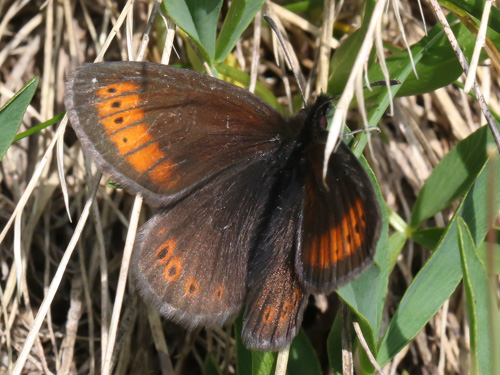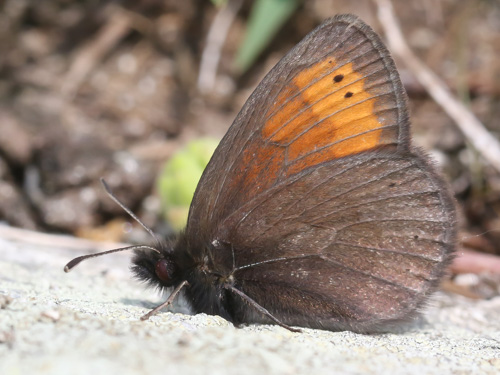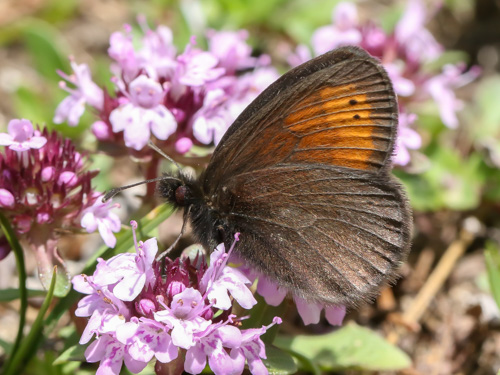 Valais, Switzerland, July 2021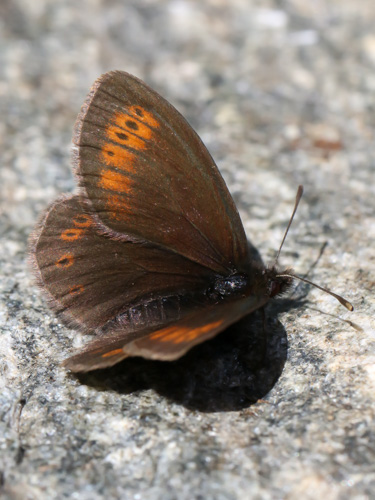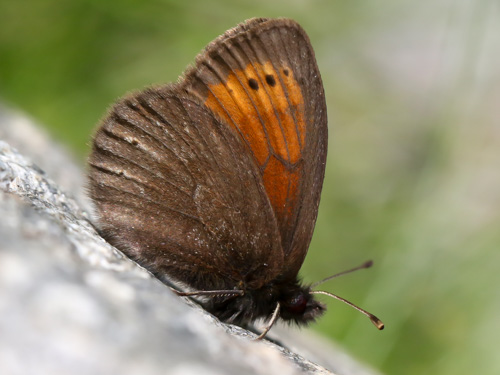 Valais, Switzerland, July 2020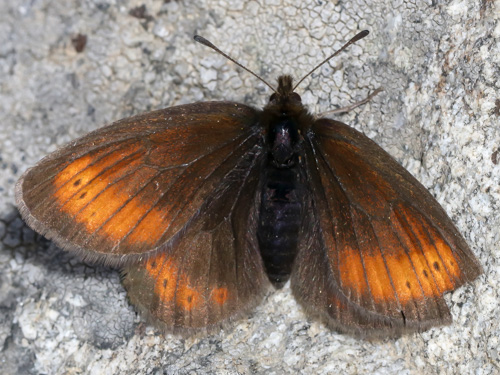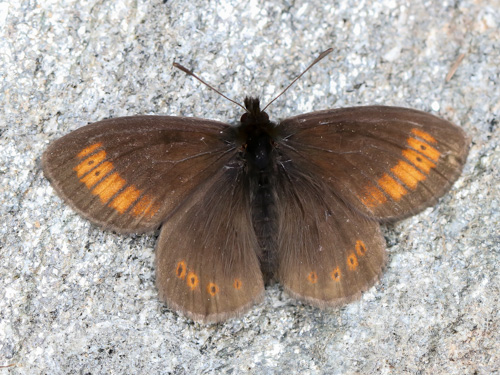 Valais, Switzerland, July 2020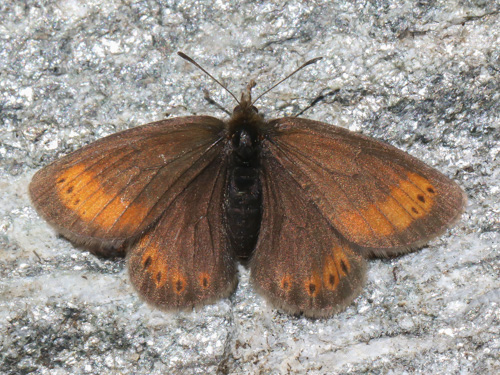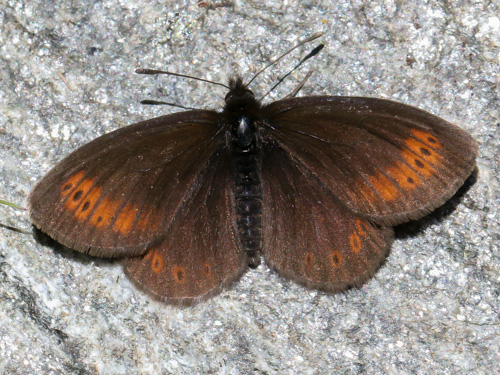 Valais, Switzerland, July 2020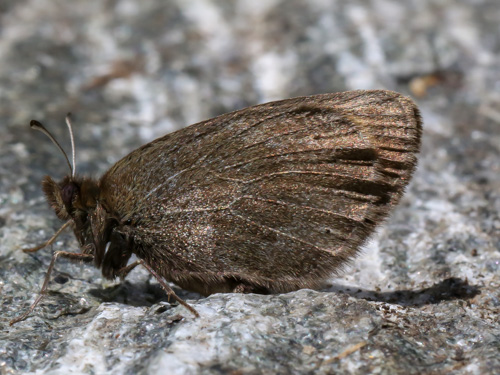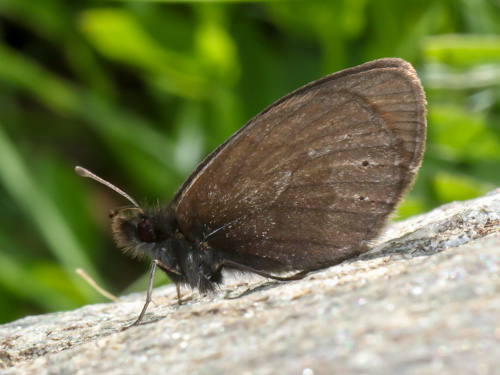 Valais, Switzerland, July 2020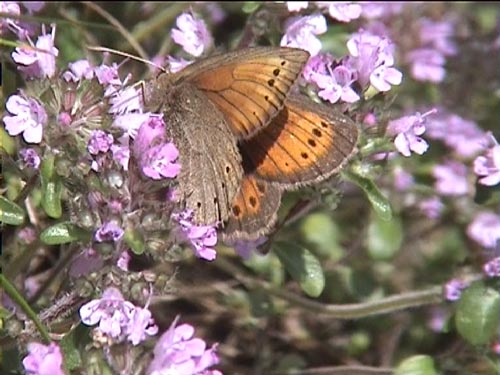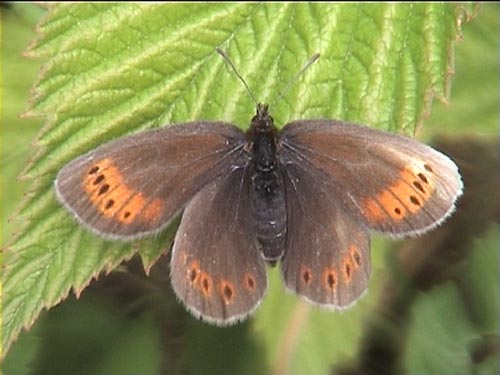 N Italy, June 2003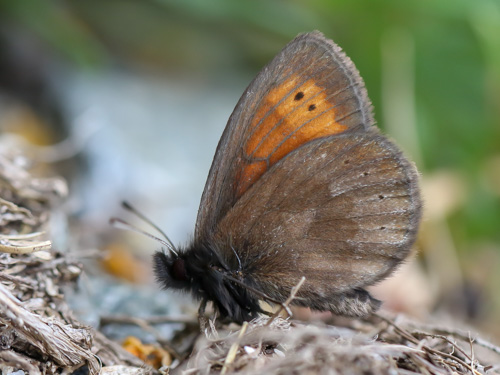 Valais, Switzerland, July 2020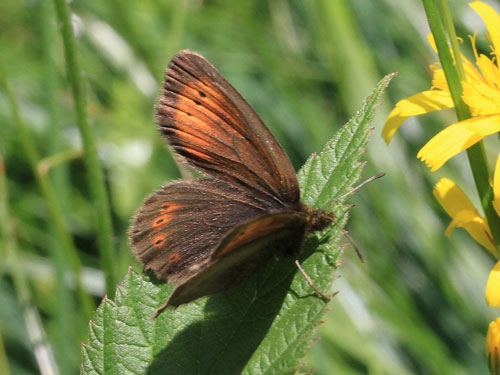 Piedmont, Italy, July 2012