Polyommatus celina
Southern Blue
euroButterflies
by Matt Rowlings
copyright © 2003-2021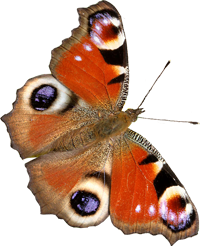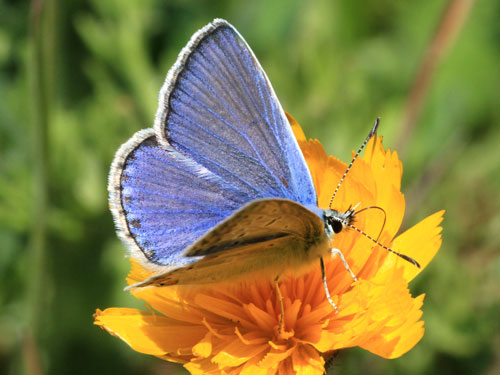 Anti-Atlas, Morocco, April 2013
Male.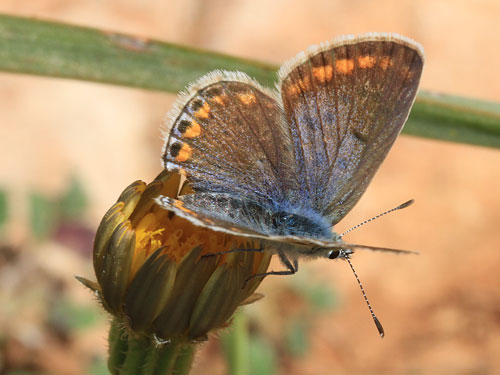 Agadir, Morocco, April 2013
Female.
Field notes and information
Split from the common blue P. icarus based on DNA analysis. It replaces that species in S Spain, N Africa and the Canaries. The limit of its range in S Spain and the interaction between these species is not well understood.
Identification & Similar species: Extremely similar to the common blue P. icarus. Possibly indistinguishable. It is said that this species has a tendancy to show black spots on the hinding upperside of the male. I do not know if the two species fly together.
Distribution & Flight: N Africa, the Canaries and S Spain. Also possibly Sardinia and Sicily. It flies in multiple broods throughout the year in warmer places, but not in winter in the north.
Habitat & Behaviour: Flowery meadows in diverse habitats from low levels up to lower alpine heights.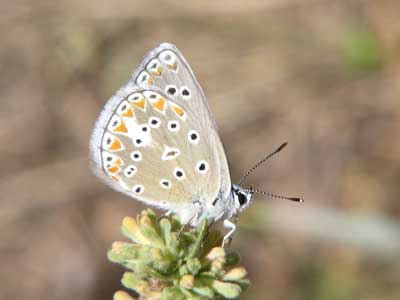 Middle Atlas, Morocco, June 2005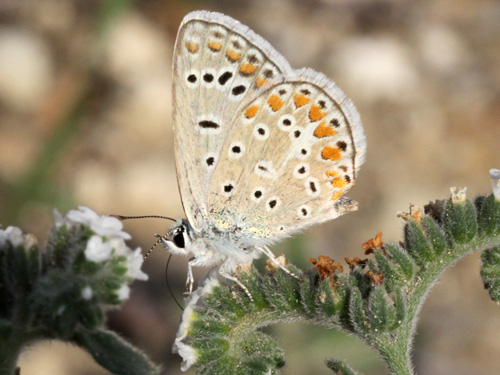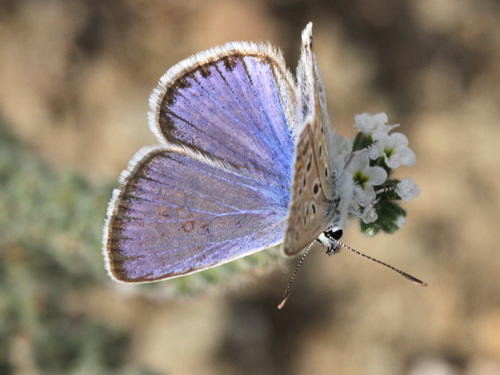 Malaga, Spain, October 2014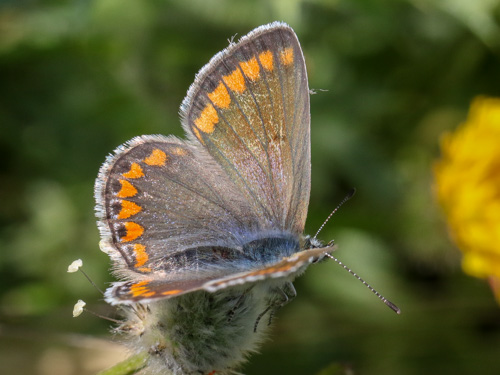 Sicily, Italy, May 2018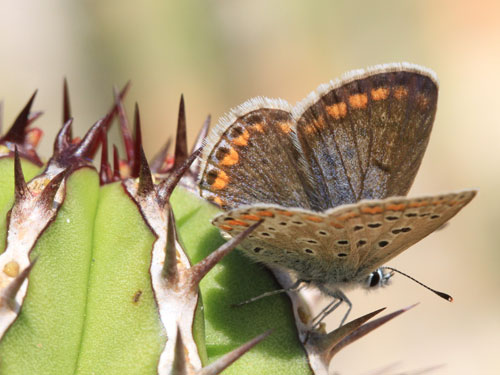 Agadir, Morocco, April 2013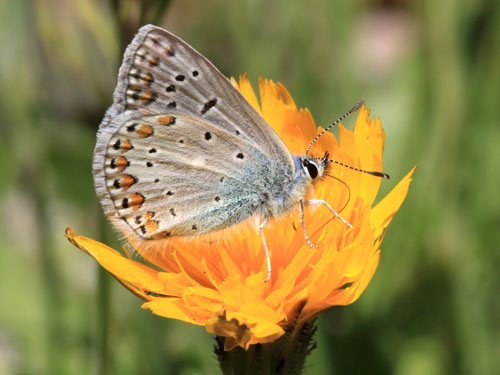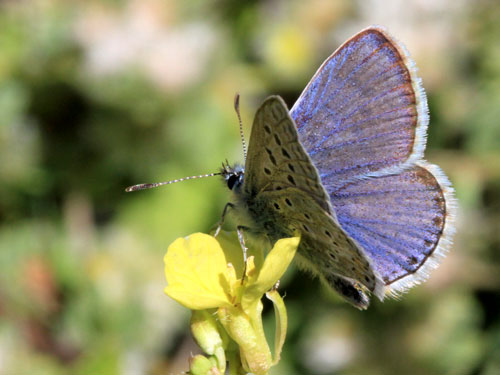 Anti-Atlas, Morocco, April 2013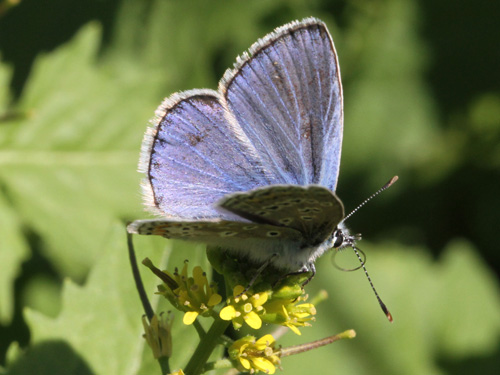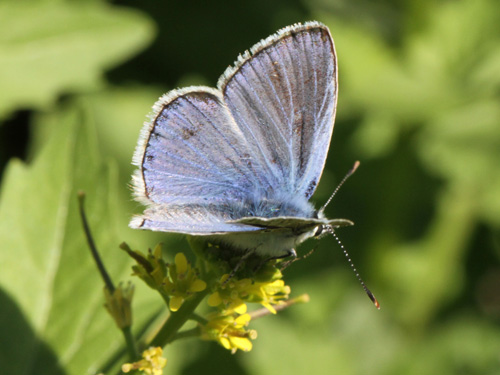 Fuerteventura, Spain, February 2014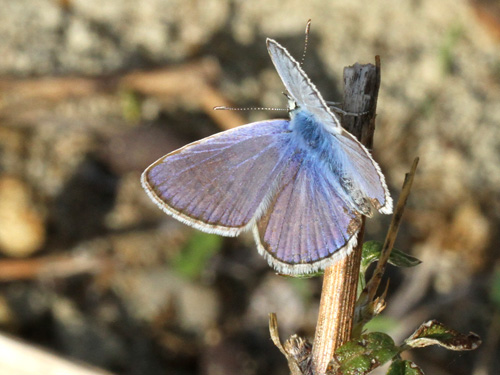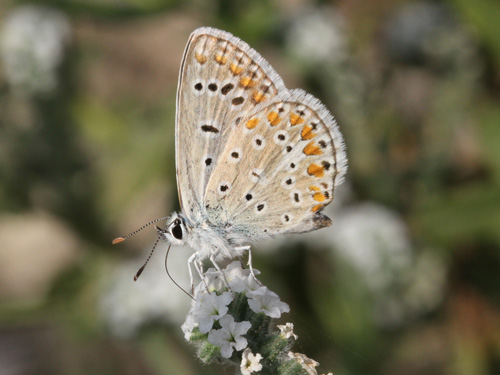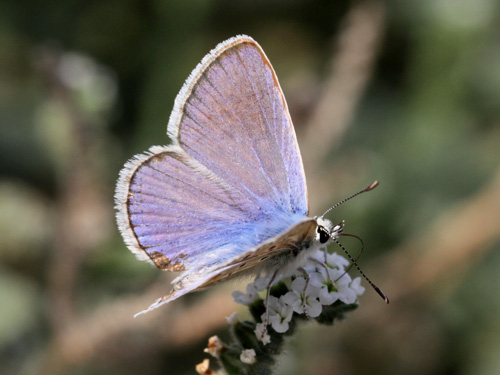 Malaga, Spain, October 2014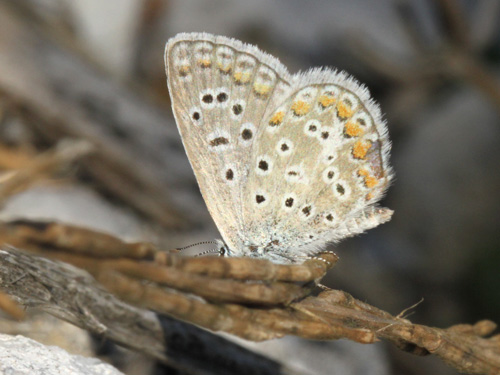 Gibraltar, October 2014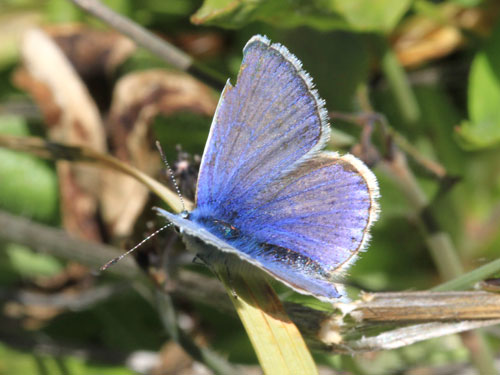 Anti-Atlas, Morocco, April 2013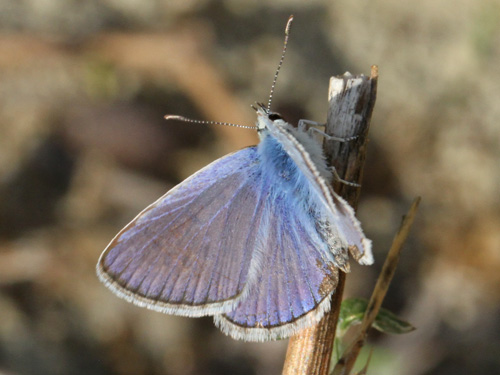 Malaga, Spain, October 2014