Polyommatus andronicus
Phalakron Blue
euroButterflies
by Matt Rowlings
copyright © 2003-2023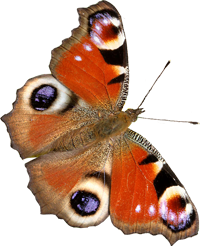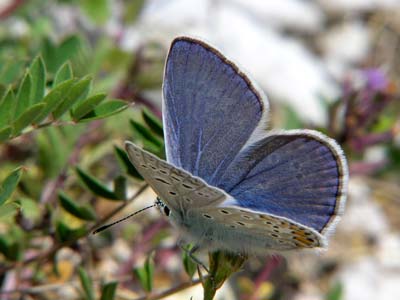 Pirin Mts, Bulgaria, July 2004
The darker, violet free blue clearly shown here.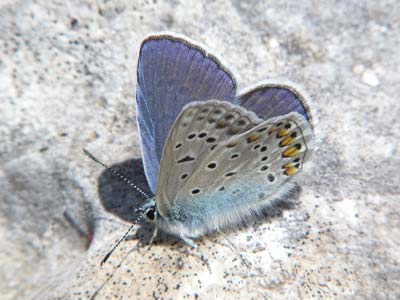 Pirin Mts, Bulgaria, July 2004
Field notes and information
Recent DNA studies confirm this to be a form of the common blue, P. icarus. It is much larger, which may be due to the single brooded nature of the species - larvae have longer to feed so grow larger than multi brooded forms from lower levels.
Identification & Similar species: Very similar to the common blue, P. icarus. It is a stronger, darker more intense shade of blue, and lacking the violet tints. It is a very strong flier capable of disappearing from view in the distance at the smallest disturbance.
Distribution & Flight: Only from Mt Phalakron and neighbouring mountains in Greece and Bulgaria. Single brooded in late June/ July.
Habitat & Behaviour: It is restricted to flowery grassy places close to the tree line, although within this habitat it evidently moves extensively due to its powerful flight and the way we saw it flying swiftly and directly. Additionally we failed to find any females so I suspect, as is common amongst the blues and many other butterfly species, that the females are sedentary straying relatively rarely from the breeding area.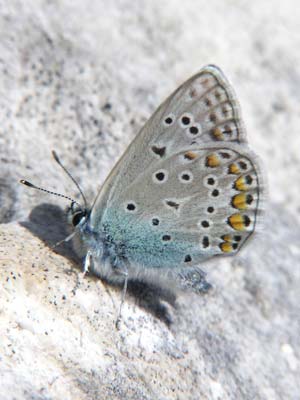 Pirin Mts, Bulgaria, July 2004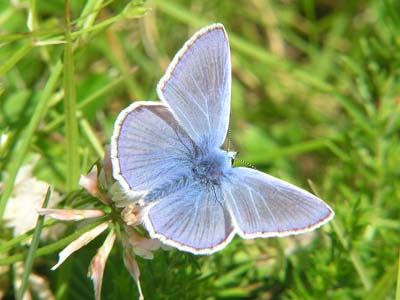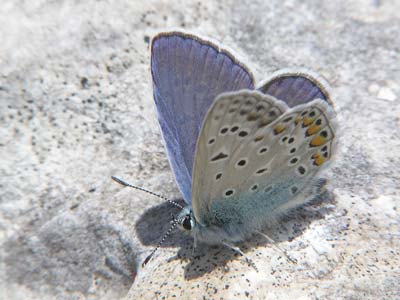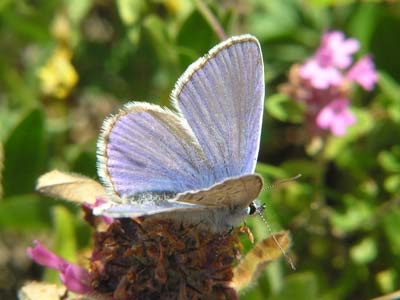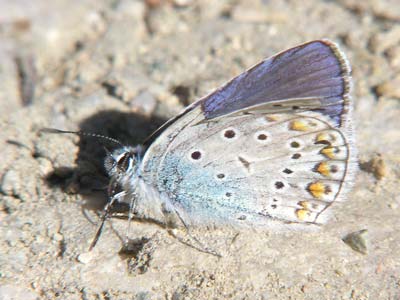 Pirin Mts, Bulgaria, July 2004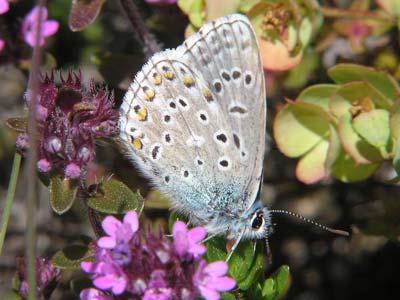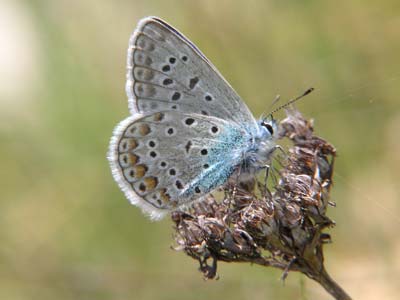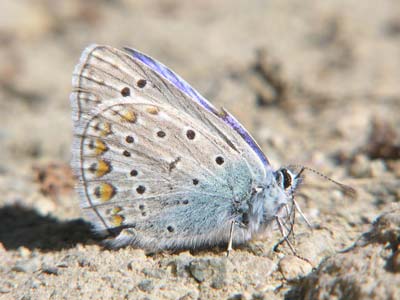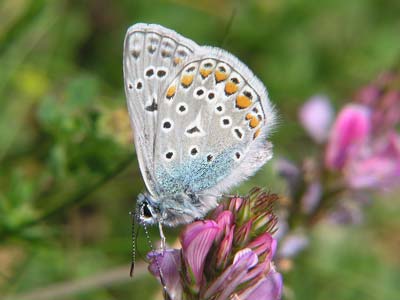 Pirin Mts, Bulgaria, July 2004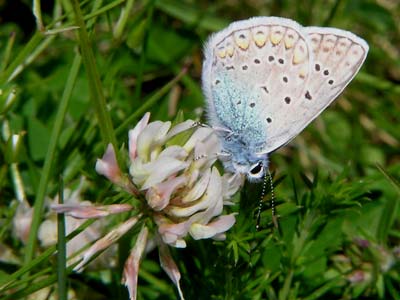 Pirin Mts, Bulgaria, July 2004