euroButterflies
by Matt Rowlings
copyright © 2003-2023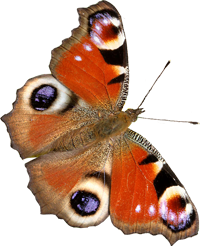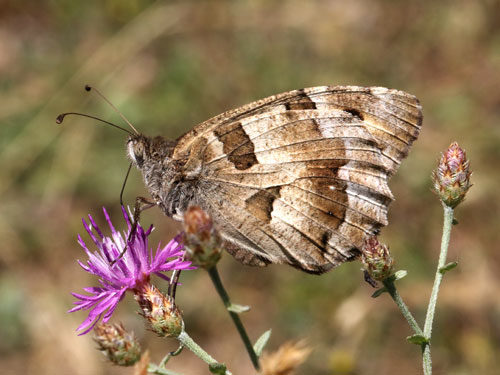 NW Greece, July 2016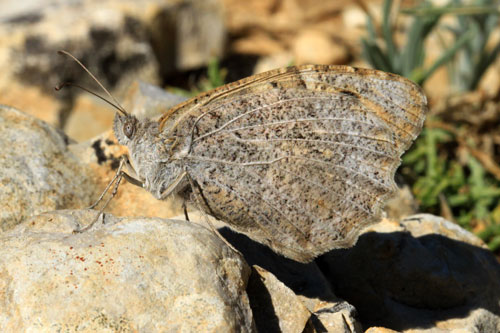 Montes Universales, Spain, July 2011
Field notes and information
The white bands on the upperside create a distinctive V shape when in flight. When settled in the shade of a shrub or grasses they appear to melt away becoming very difficult to see in the dappled light despite their size. Equally hard to pick up when sitting on hot rocks in full sun.
Identification & Similar species: There are no similar species.
Distribution & Flight: N Africa, much of Spain, southern France, parts of Italy and southeast Europe. In Switzerland, near the northern limit of its range, it is now a rarity. Single brooded in the high summer, although may appear from June to October.
Habitat & Behaviour: Very hot dry stony places with sparse shrubs or light woodland. Will find shade where possible in the fierce mid day heat.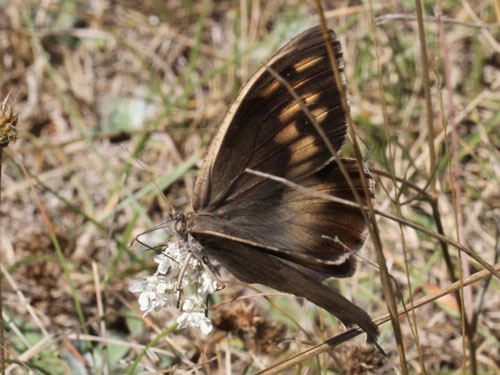 Var, France, August 2010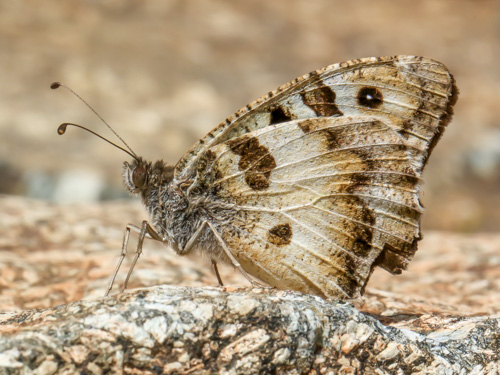 High Atlas, Morocco, August 2019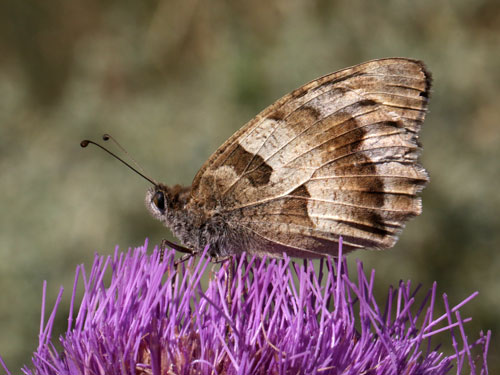 NW Greece, July 2016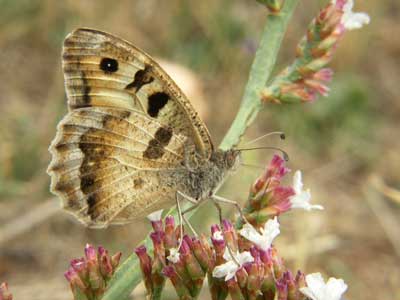 Middle Atlas, Morocco, June 2005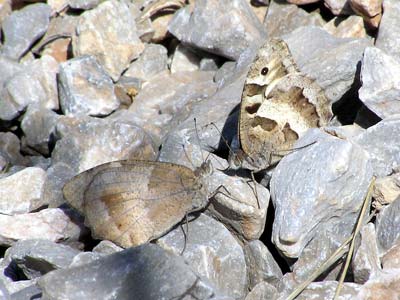 Macedonia, Greece, July 2004
Courtship - many minutes are spent chasing over and posing on rocks.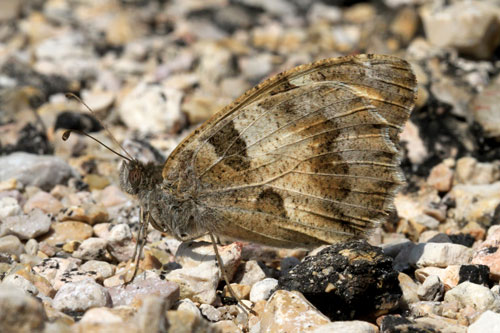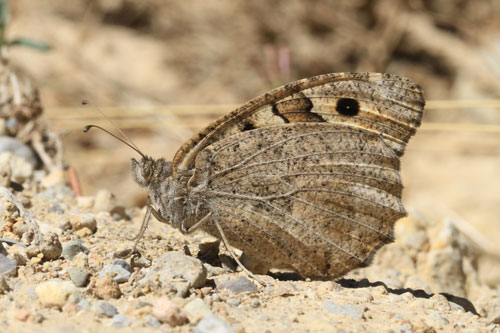 Montes Universales, Spain, July 2011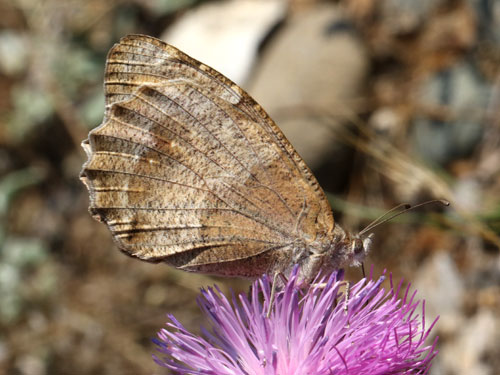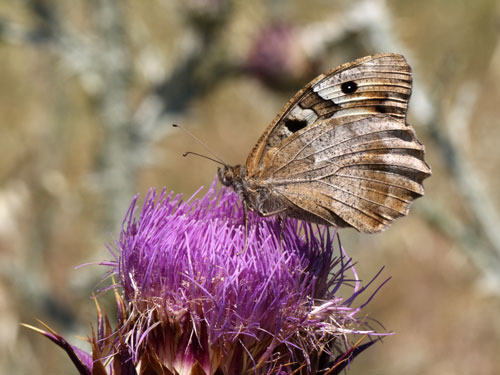 NW Greece, July 2016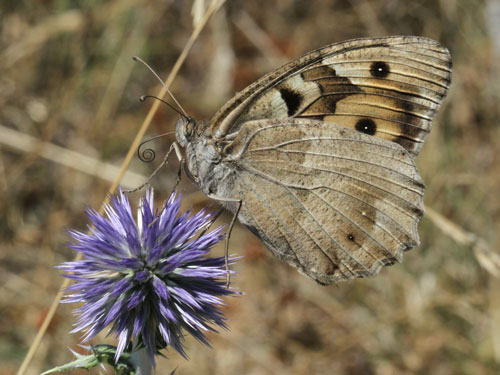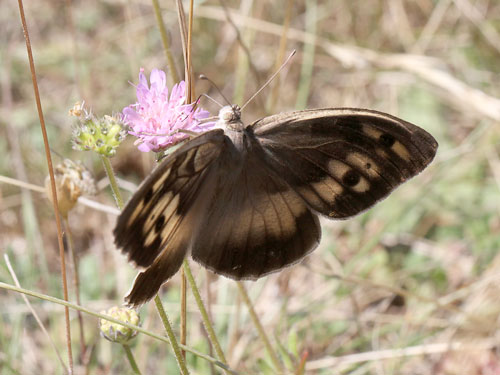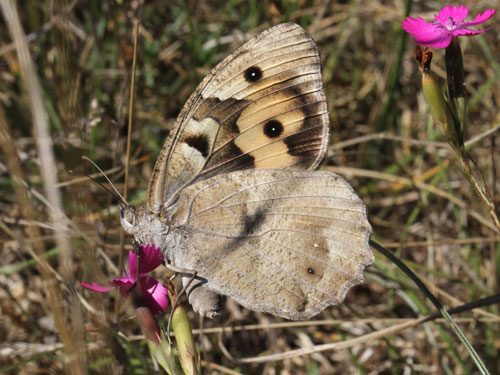 Var, France, August 2010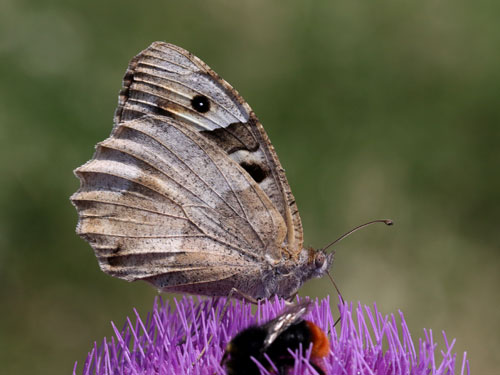 NW Greece, July 2016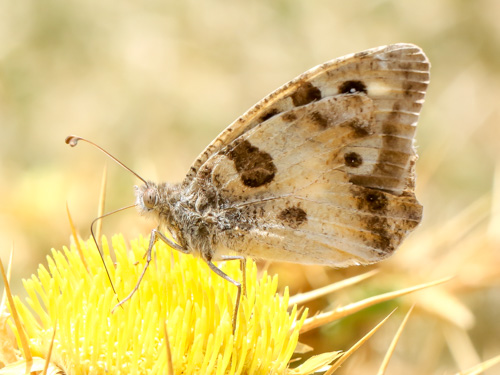 High Atlas, Morocco, August 2019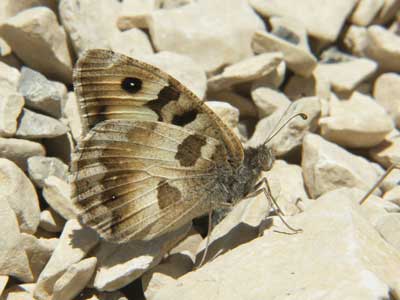 Alpes de Haute Provence, France, August 2005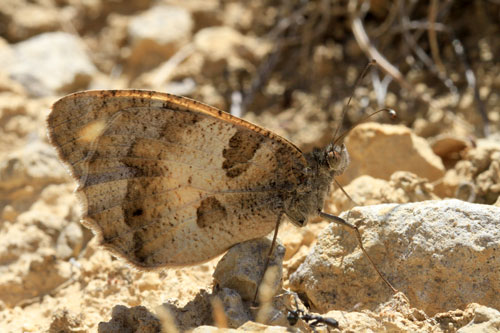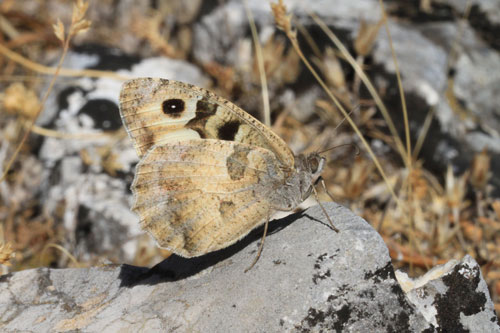 Montes Universales, Spain, July 2011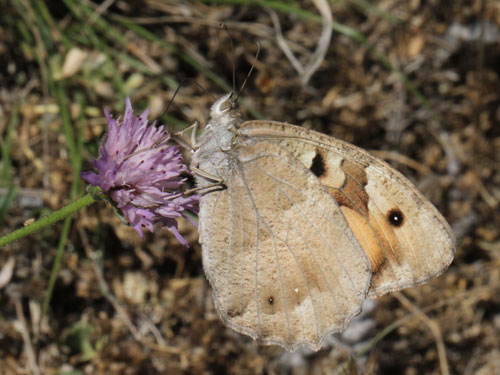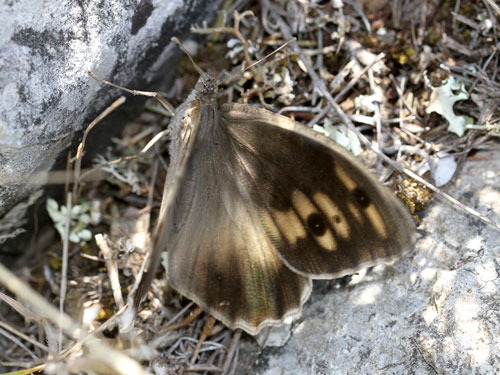 Var, France, August 2010