Pseudochazara atlantis
Moroccan Grayling
euroButterflies
by Matt Rowlings
copyright © 2003-2023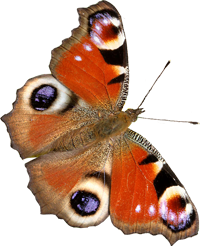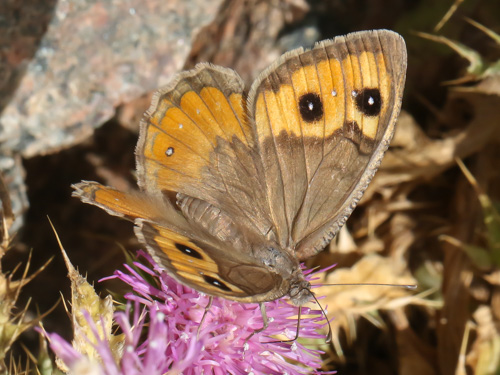 High Atlas, Morocco, August 2019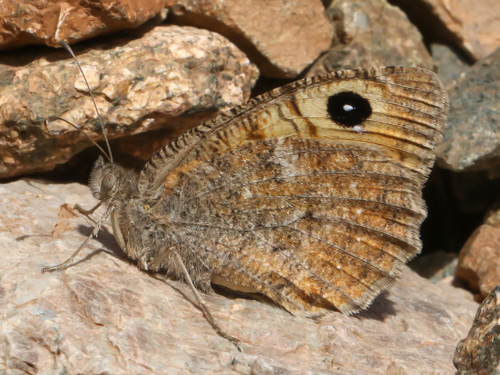 High Atlas, Morocco, August 2019
Field notes and information
Endemic to the mountains of Morocco. It flies from about 1500m to very high levels. It is unmistakable in flight showing broad warm orange bands on the upperside as it flits and glides across bone dry rocky slopes at the height of summer. By contrast, when it settles its mottled underside markings offer superb camouflage against the rocks. The colouration matches the rocks very well, an adaptive feature that I still find amazing. It is most likely too butterfly chooses the best coloured rocks to sit upon to maximise the camouflage effect.
Identification & Similar species: There are no similar species.
Distribution & Flight: Only from the Anti, High and Middle Atlas mountains of Morocco. It flies in June and July.
Habitat & Behaviour: Hot dry grassy slopes with rocks and stones, congregating in gullies and other places where there are flowers. It is fond of thistles as a food source and is also rather partial to Scabious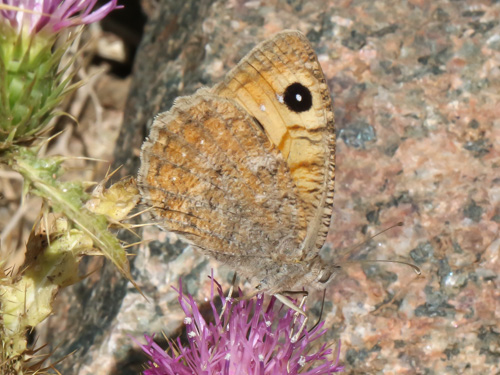 High Atlas, Morocco, August 2019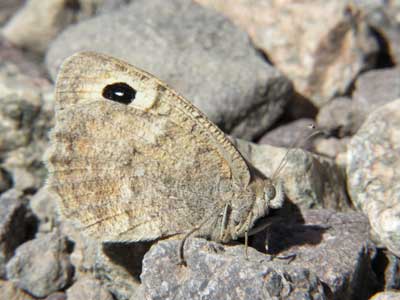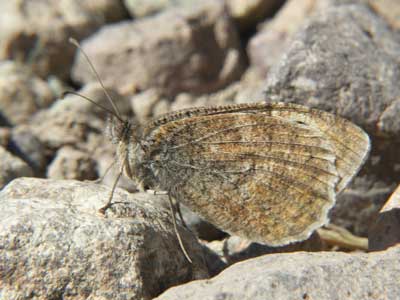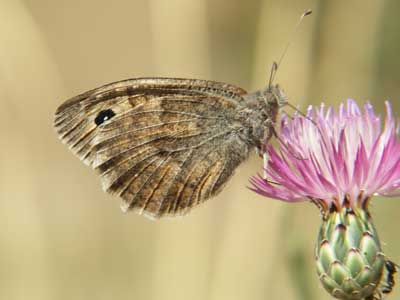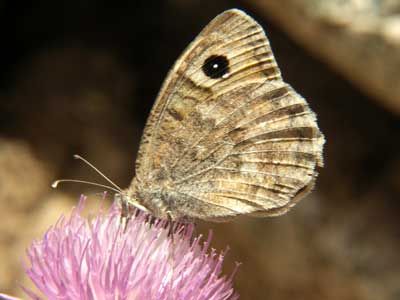 High Atlas, Morocco, July 2005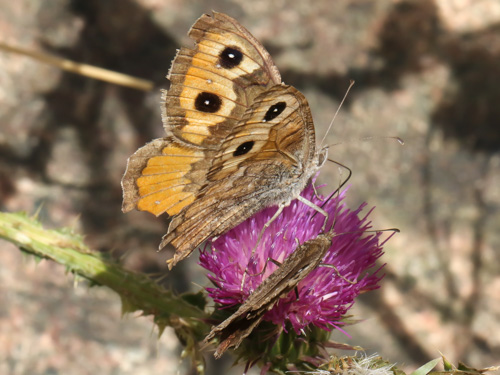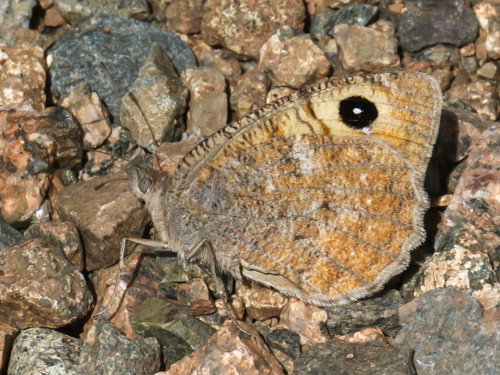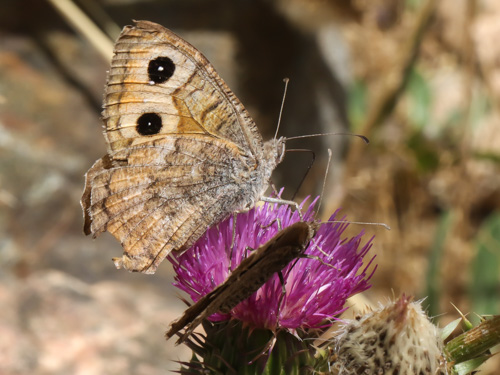 High Atlas, Morocco, August 2019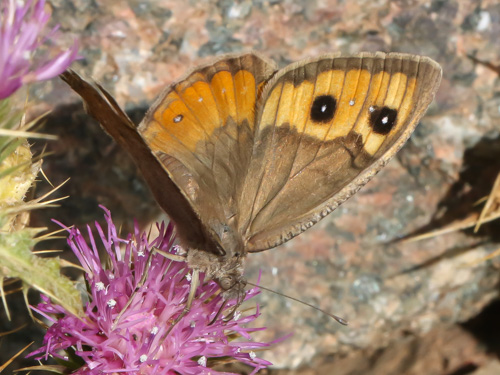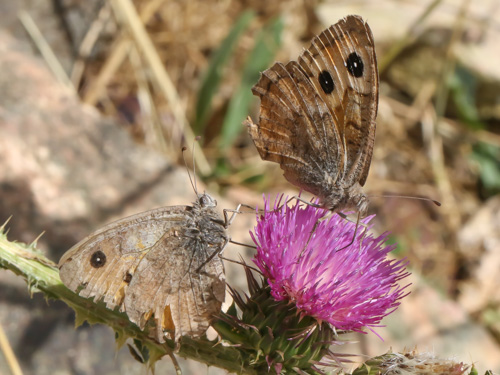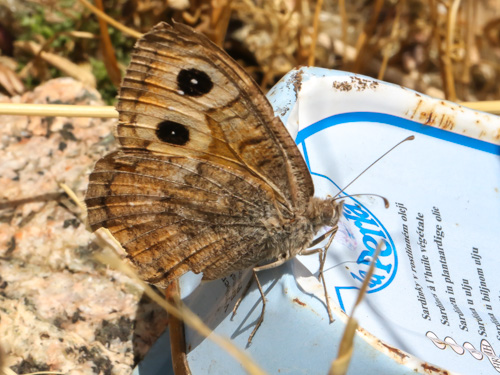 High Atlas, Morocco, August 2019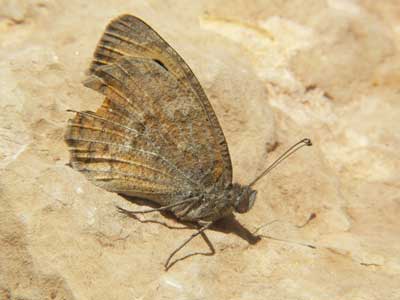 Middle Atlas, Morocco, June 2005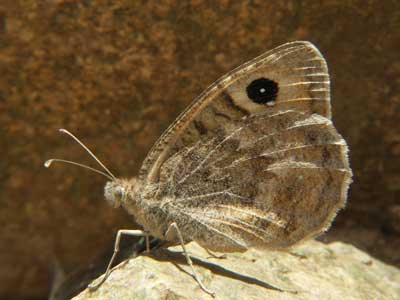 High Atlas, Morocco, July 2005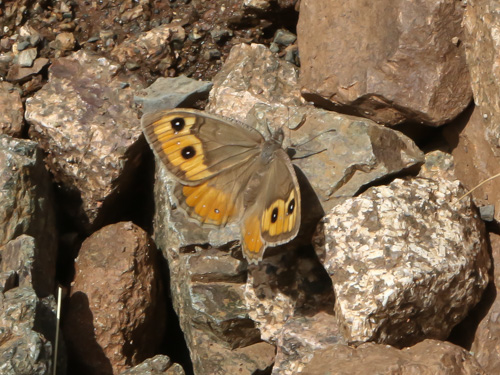 High Atlas, Morocco, August 2019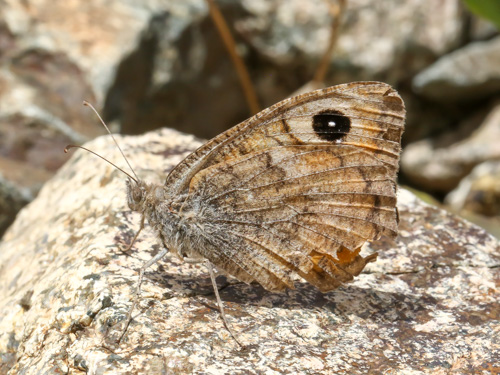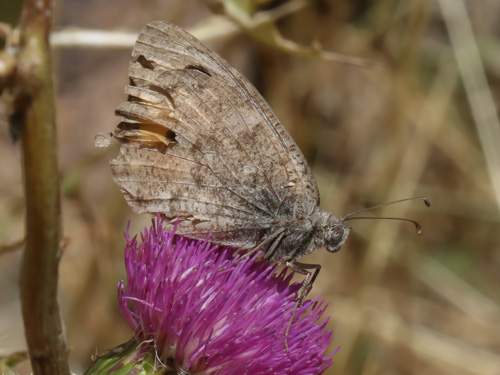 High Atlas, Morocco, August 2019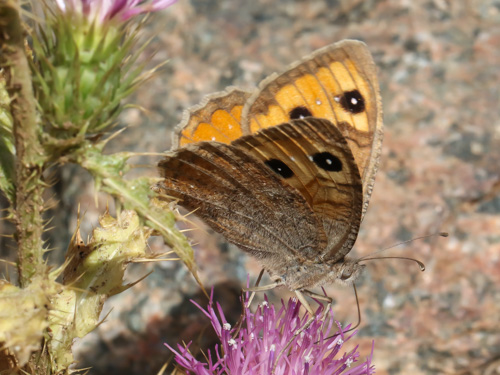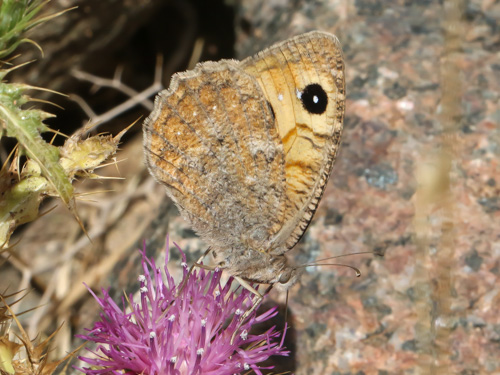 High Atlas, Morocco, August 2019