Nymphalis antiopa
Camberwell Beauty
euroButterflies
by Matt Rowlings
copyright © 2003-2023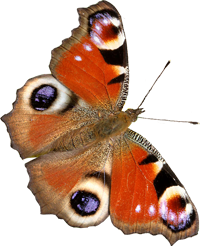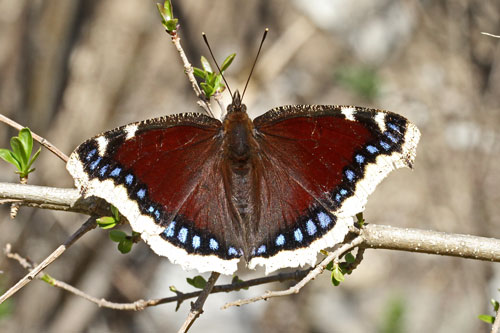 Valais, Switzerland, April 2011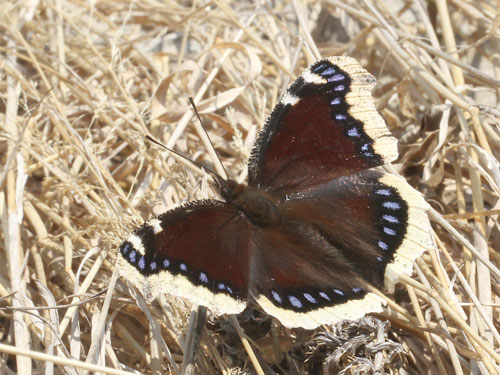 Valais, Switzerland, April 2010
Field notes and information
A magnificent butterfly. Fresh specimens fly in the summer with royal maroon uppersides and creamy yellow borders - unmistakable. It is usually found only in ones or twos and sightings are often brief.
Identification & Similar species: Unmistakable.
Distribution & Flight: North Spain and most of Europe. Migrates to southeast UK and much of Scandinavia. Hibernated butterflies fly in April/ May, the single brood emerges in June to August before entering hibernation.
Habitat & Behaviour: Often streamside situations where the larval food plants willow, Salix, grow. Otherwise open woodland and forests. As a powerful migratory species, also found well away from breeding habitats including well above the treeline at alpine levels in the summer.
Variation: Spring butterflies lose the yellowness in the upperside borders.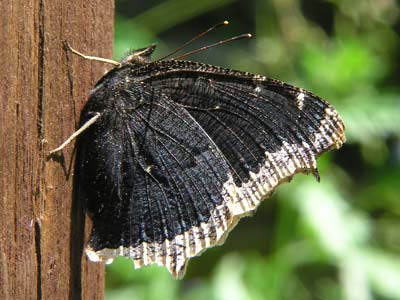 Rila Mountains, Bulgaria, July 2004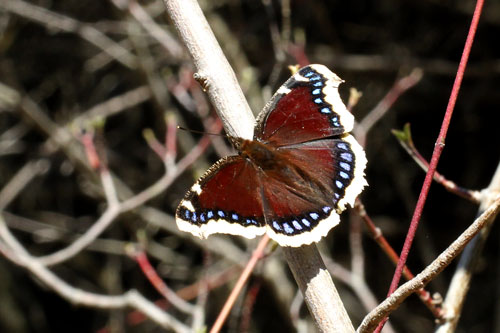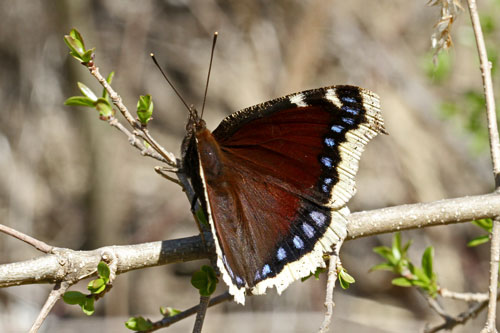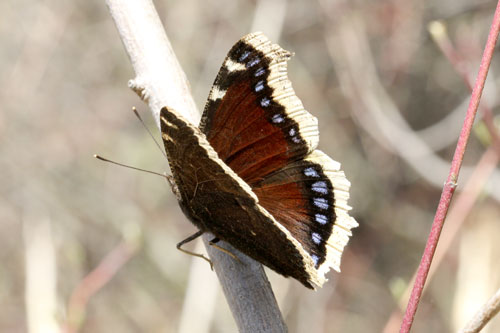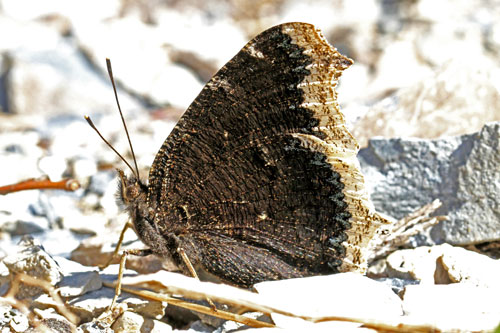 Valais, Switzerland, April 2011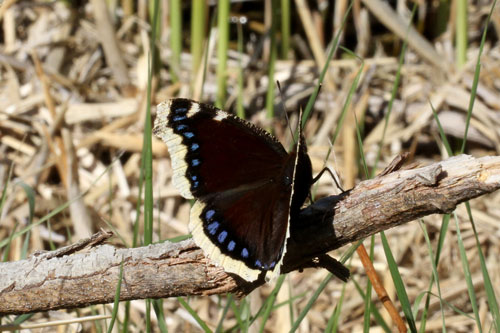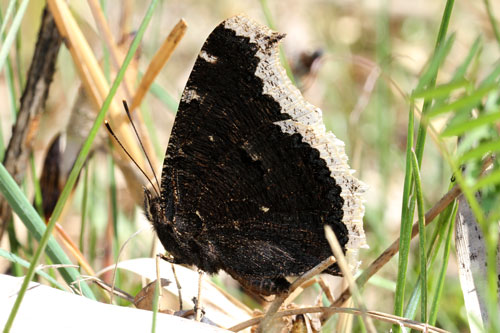 Valais, Switzerland, April 2011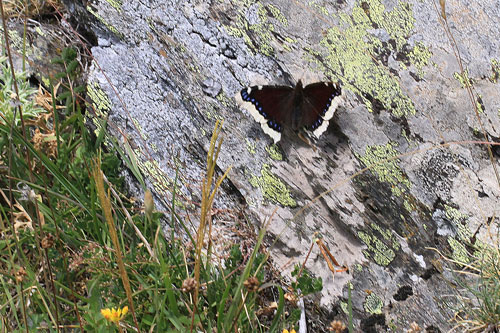 Asturias Mts, Spain, July 2011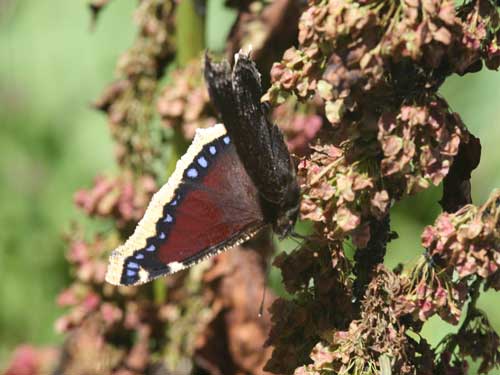 Berne, Switzerland, July 2009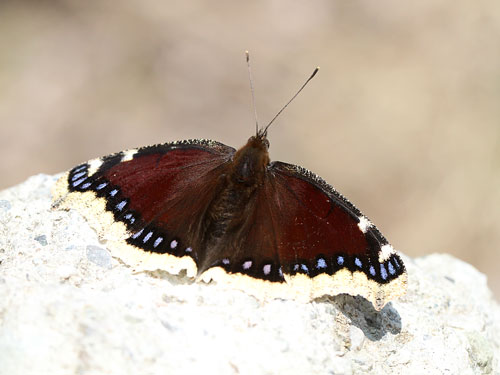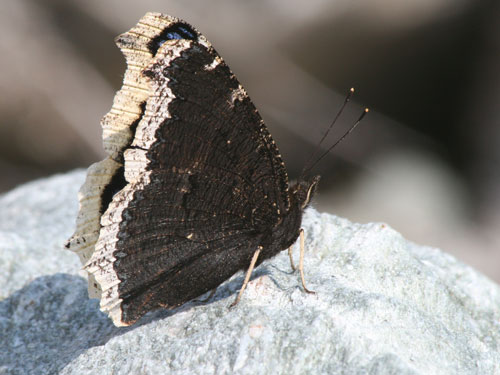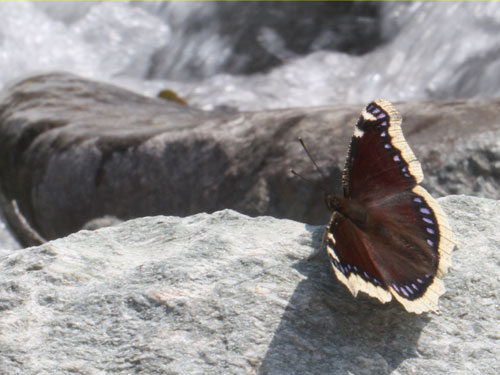 Valais, Switzerland, April 2010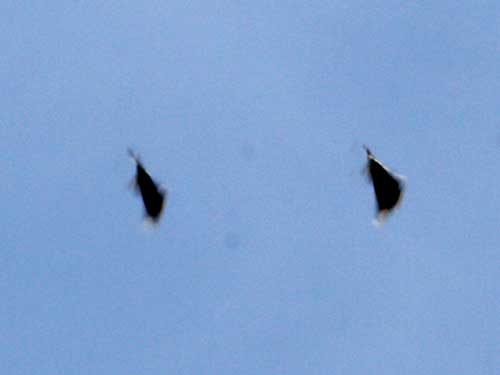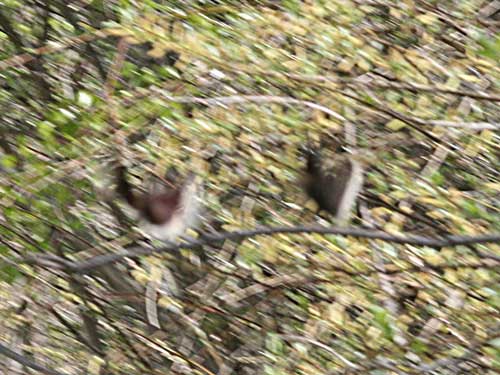 Valais, Switzerland, April 2009
Dog fighting for territory.
Valais, Switzerland, May 2014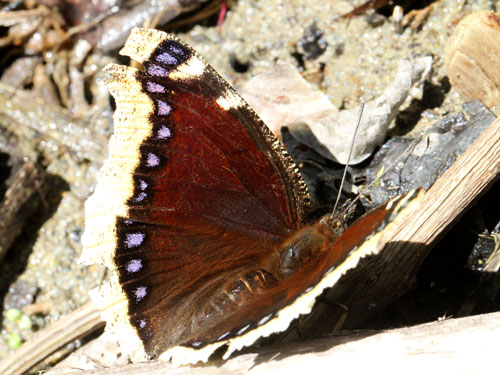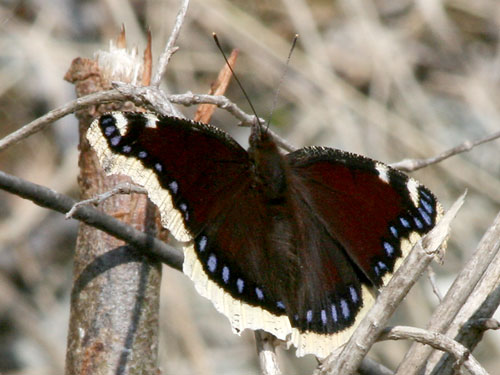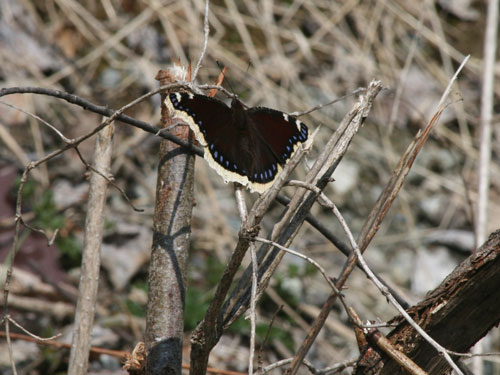 Valais, Switzerland, April 2010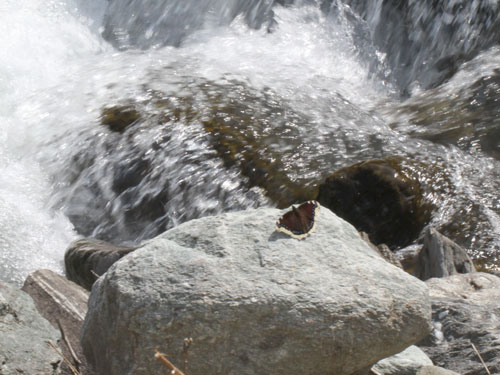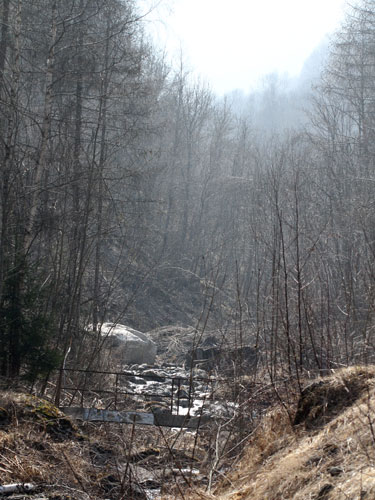 Valais, Switzerland, April 2010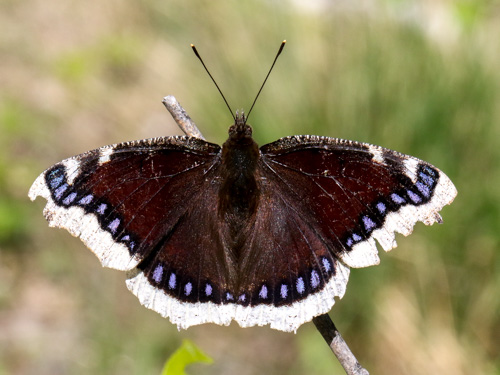 Valais, Switzerland, April 2017