euroButterflies
by Matt Rowlings
copyright © 2003-2023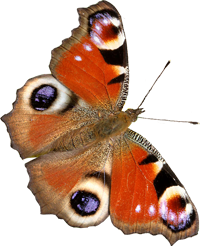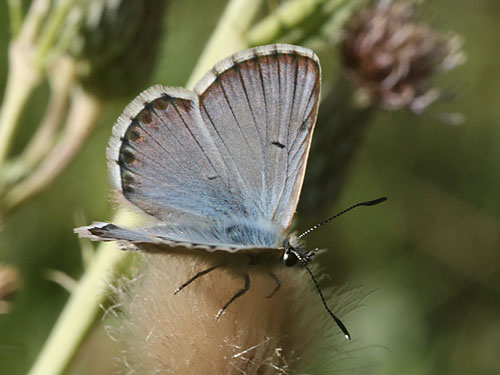 NW Greece, August 2008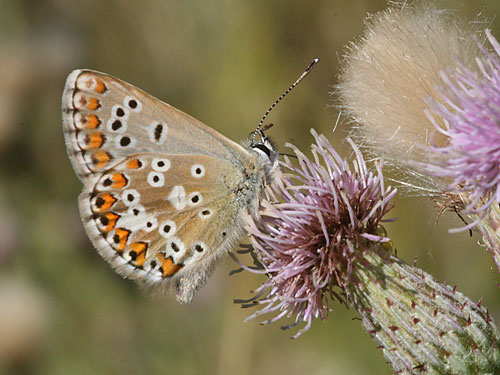 NW Greece, August 2008
Field notes and information
On paper this appears to be a widespread species, but I've only ever found it in very low numbers on a few occasions.
Identification & Similar species: Males are shining bright blue. The black cell spot of the male upperside is distinctive. Undersides are boldly marked, with bright orange spots reaching the apex of both wings. The undersides are a rich brown.
Distribution & Flight: Balkan Peninsular, widspread in Greece, FYROM and parts of Bulgaria, very local further north into Serbia. Two generations from May to September.
Habitat & Behaviour: Meadows amongst woodland and grassy slopes. Usually hot places from low to high levels. I've found it from around 500m to 1900m, the literature indicates an even wider range. The bright blue of the males usually attracts attention to this lovely species. I have generally found in grassy meadows close to woodland, although at higher levels it is well above the treeline where gulleys in grassland appear to be favoured.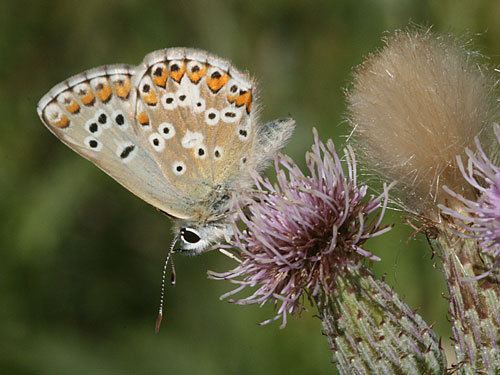 NW Greece, August 2008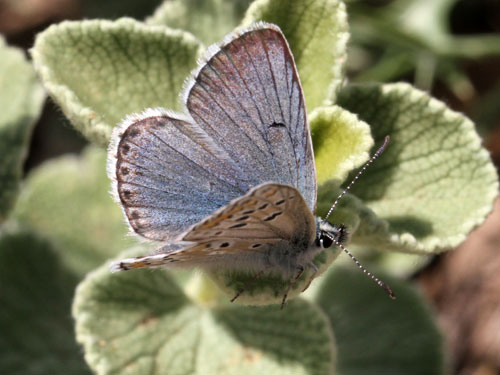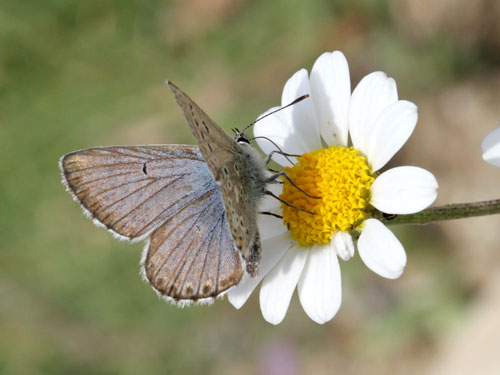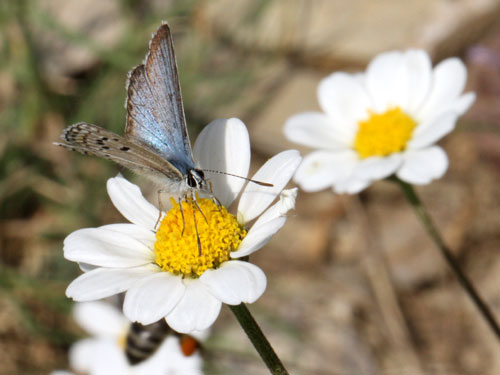 S Greece, June 2013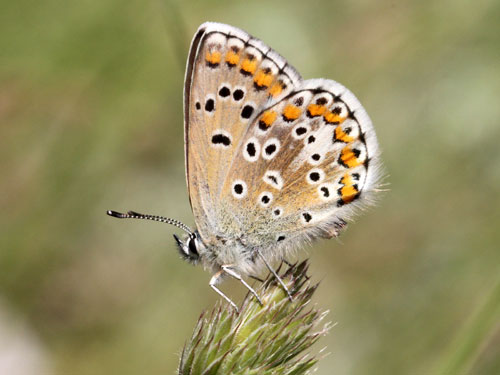 S Greece, June 2013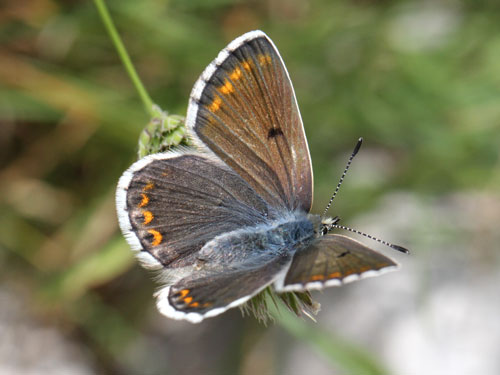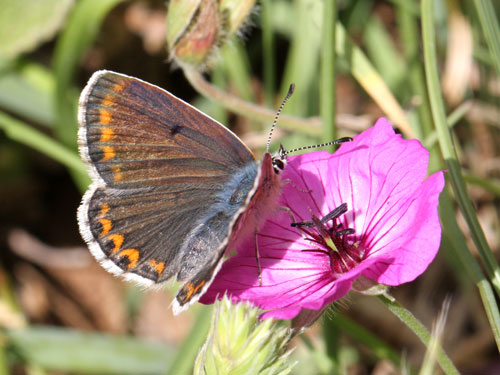 S Greece, June 2013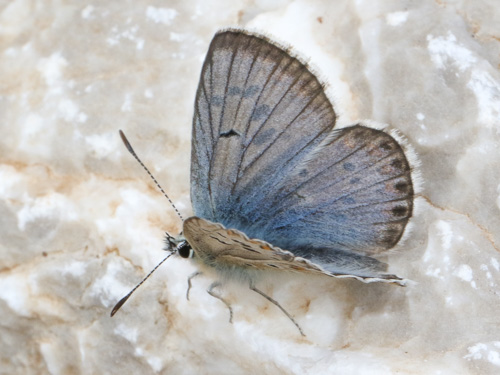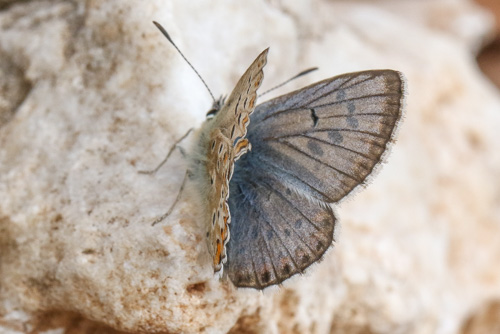 S Greece, July 2018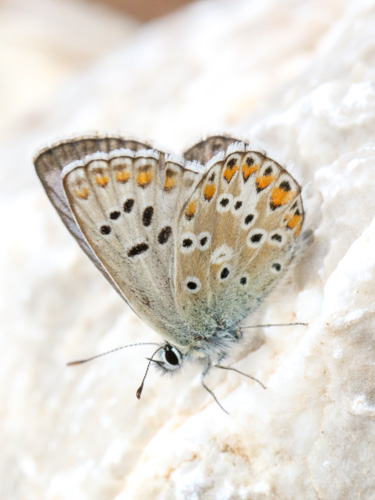 S Greece, July 2018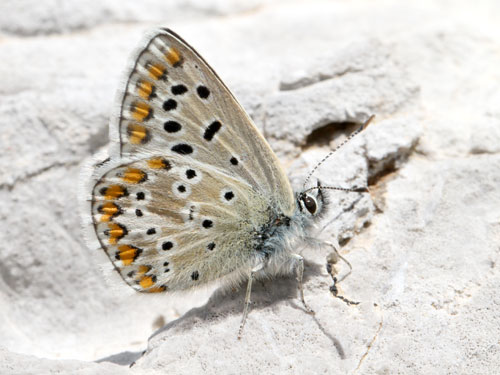 S Greece, June 2013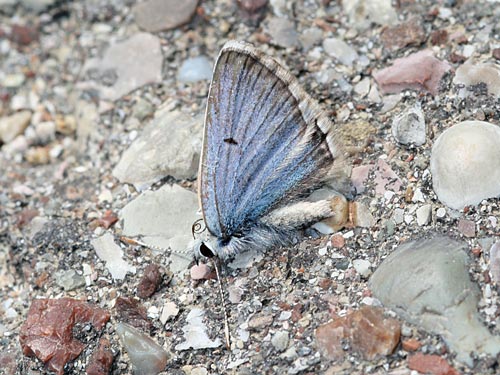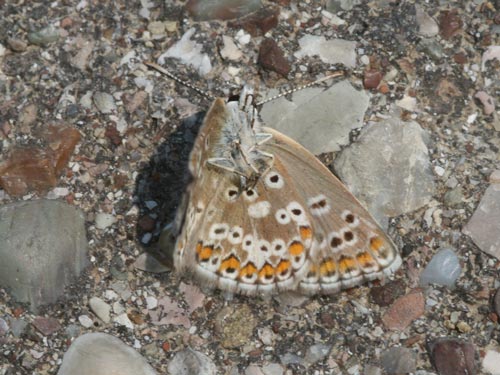 Pelopennesos, Greece, July 2007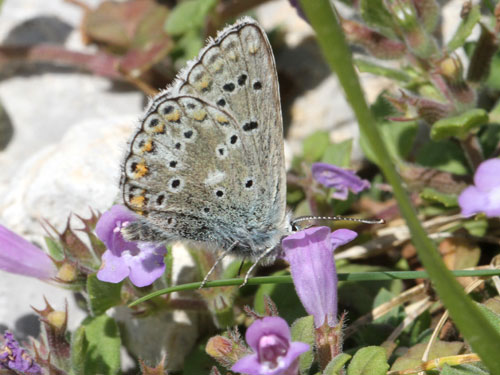 S Greece, June 2013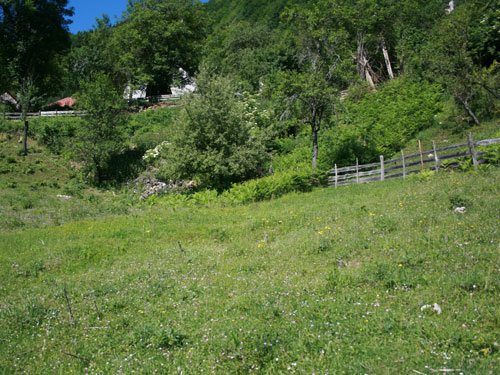 SW Serbia, June 2012
Habitat where we found one very worn individual.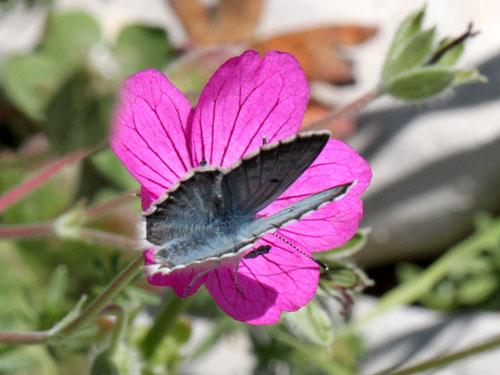 S Greece, June 2013