Carcharodus alceae
Mallow Skipper
euroButterflies
by Matt Rowlings
copyright © 2003-2018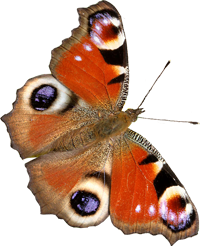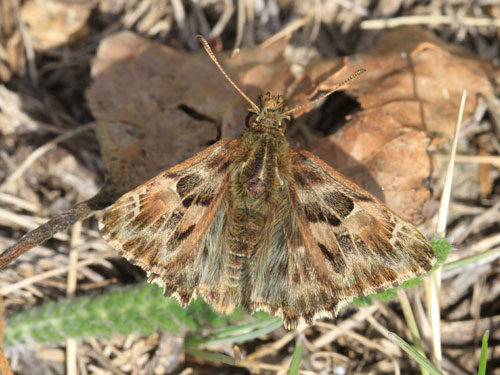 Valais, Switzerland, March 2012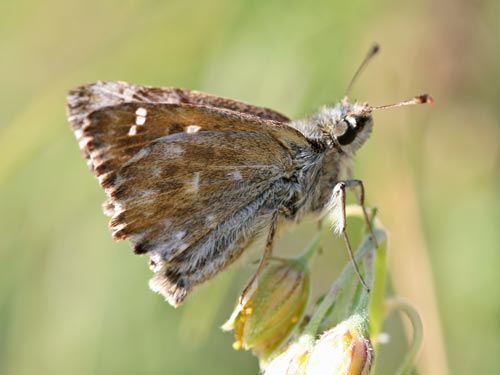 Valais, Switzerland, July 2007
Field notes and information
A widespread and common species in most of central and southern Europe. Often amongst the first butterflies on the wing in spring and common throughout the summer.
Identification & Similar species: The upperside has few, often indistinct, markings on the hindwing and fine hyline (clear transparent) patches on the forewing discal area. The underside hindwing is dark grey or grey-brown with a prominent, contrasting pale cell spot - in most similar species this spot forms part of a discal band and the contrast is less marked.
The false mallow skipper C. tripolinus is found in southwest Iberian peninuslar. It is essentially indistinguishable from the current species, apart from male genitalia.
Distribution & Flight: A widespread and common species in most of central and southern Europe. It is absent north of the latitude running roughly through northern France. Flies from March to October or later depending on location in a succession of broods.
Habitat & Behaviour: Diverse habitats, usually flowery grassy places but also hot dry rocky places and alpine locations. It shows some signs of territorial behaviour, often patrolling the same corner of a field or stretch of woodland path and disappearing in a whirring battle for a few moments when challenged by other passing skippers or butterflies.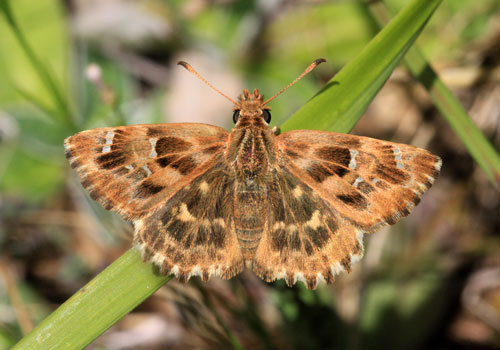 Asturias Mts, Spain, July 2011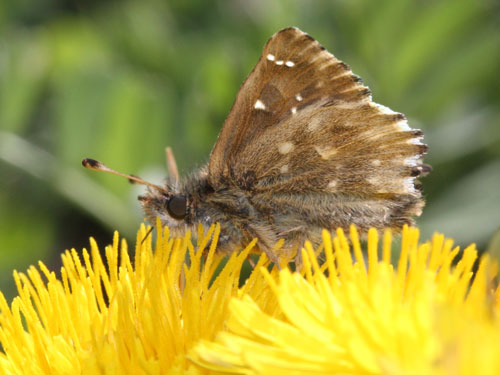 Valais, Switzerland, April 2010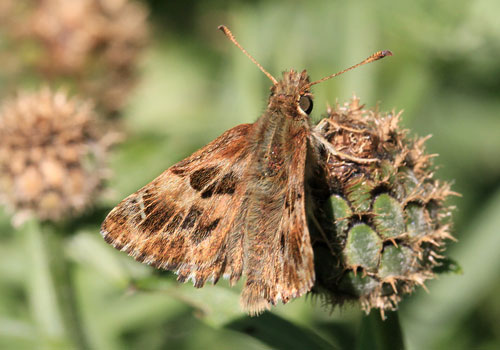 Valais, Switzerland, July 2011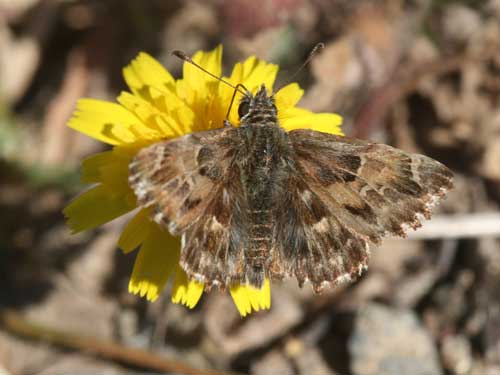 Malaga, Spain, April 2009
Based on location, this could well be the false mallow skipper, M. tripolinus.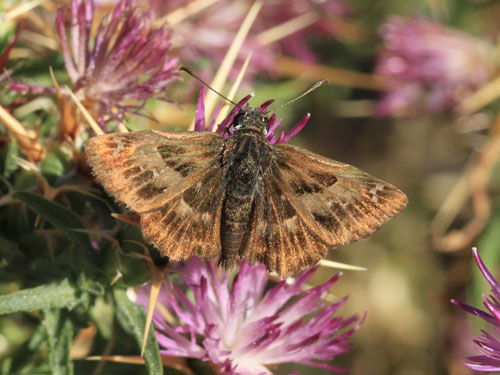 Corsica, France, July 2012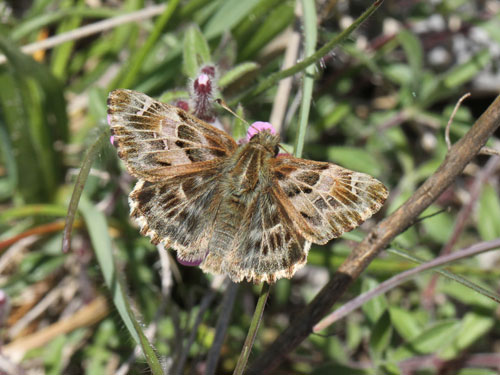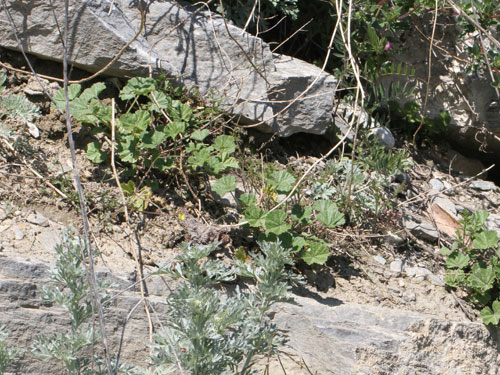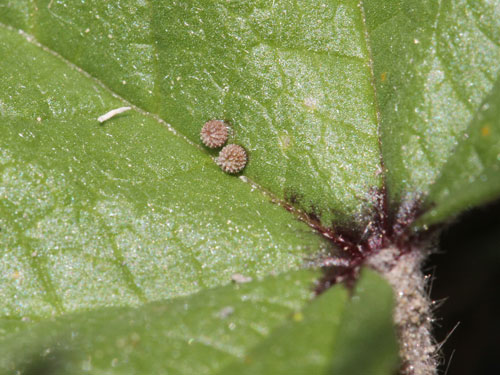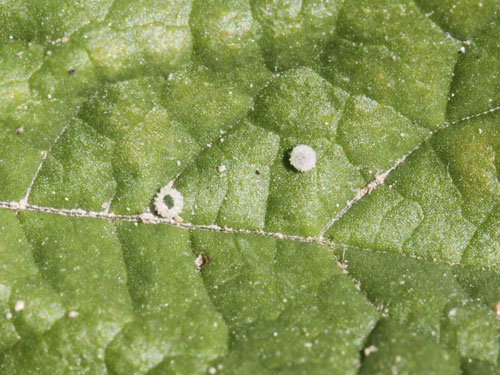 Valais, Switzerland, May 2014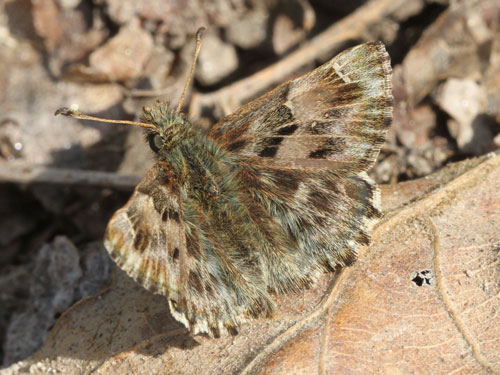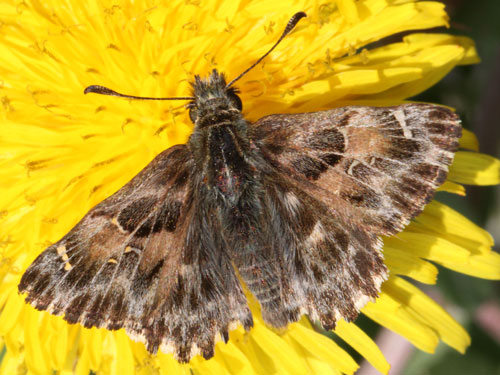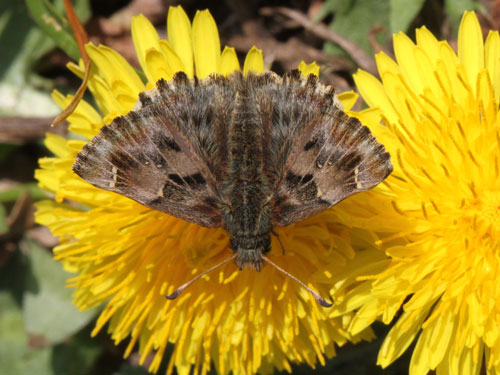 Valais, Switzerland, April 2010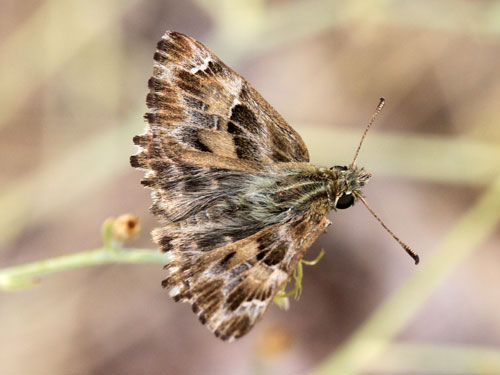 S Greece, June 2013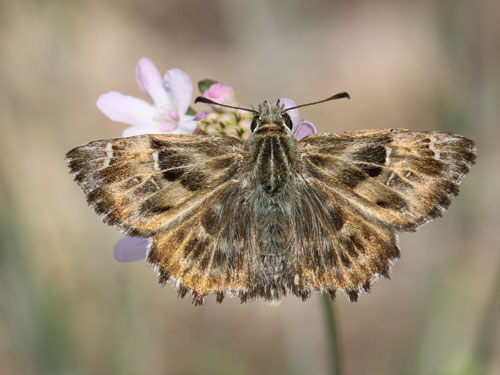 S Greece, June 2013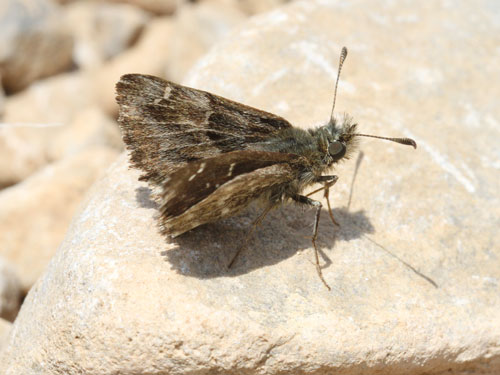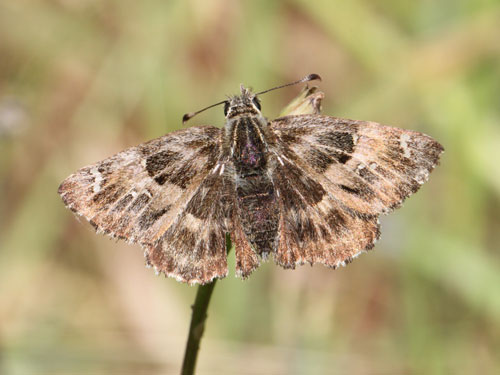 Crete, Greece, April 2014