Argynnis aglaja
Dark Green Fritillary
euroButterflies
by Matt Rowlings
copyright © 2003-2016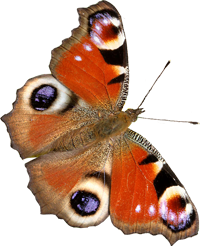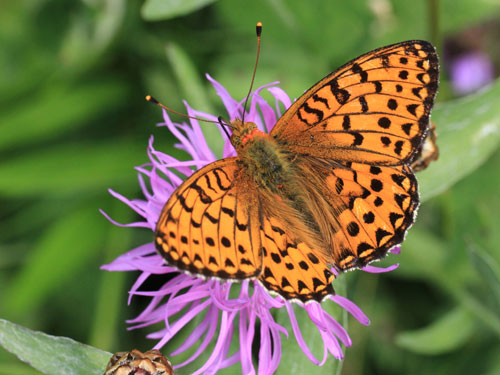 Bern, Switzerland, August 2012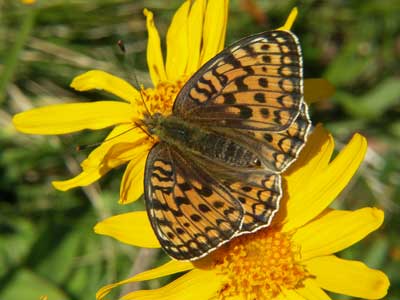 Valais, Switzerland, July 2005
Field notes and information
A powerful butterfly often seen flying fast across open grasslands.
Identification & Similar species: Separated from similar species by extensive green underside hindwing markings, and post discal orange band devoid of any spots.
Closely similar species are the high brown, the niobe and, from north Africa, the Moroccan high brown fritillaries, A. adippe, A. aglaja & A. auresianna.
Distribution & Flight: All of Europe, limited to the Middle and High Atlas in Morocco.
Habitat & Behaviour: Open grassy and flowery places, damp or dry areas. Often takes salts from mud.
Variation: The form lyauteyi from Morocco is often considered a subspecies or a species in its own right.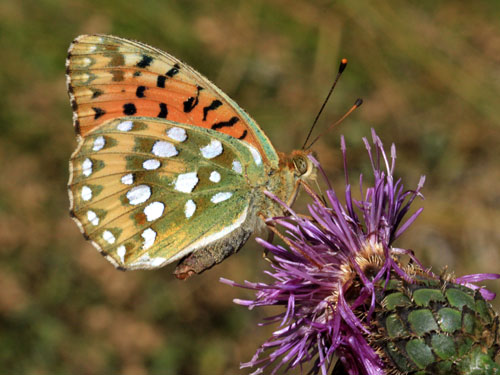 Hautes Alpes, France, August 2012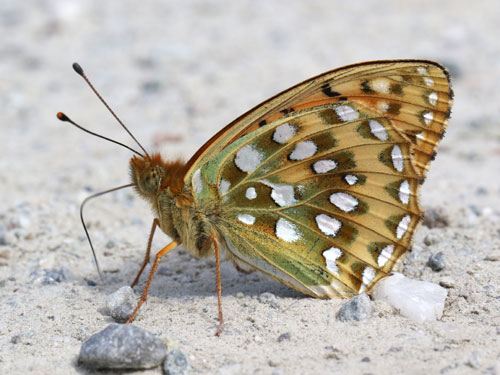 Valais, Switzerland, June 2015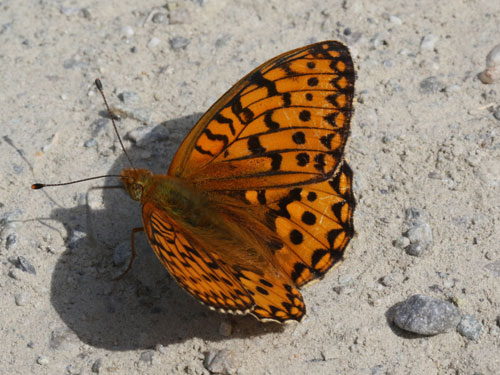 Valais, Switzerland, June 2015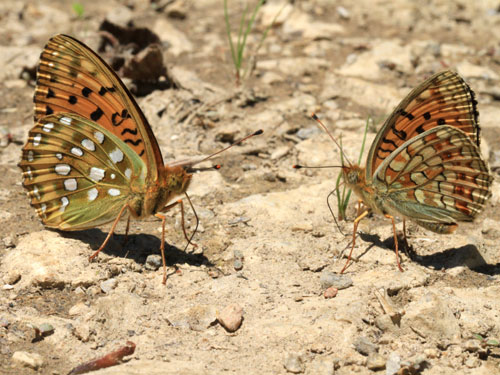 SW Serbia, June 2012
A. aglaja on the left and A. adippe sharing a drink in very hot weather.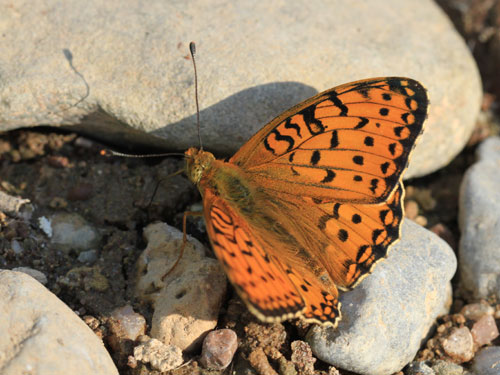 SW Serbia, June 2012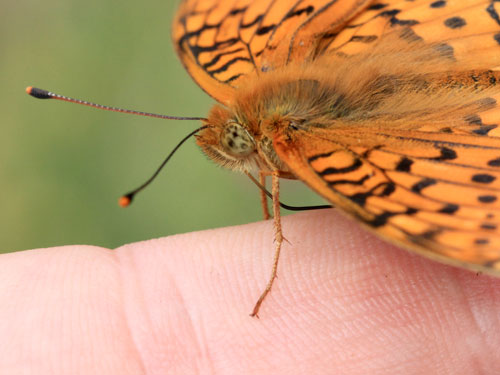 SE Serbia, June 2012
Taking salts from a sweaty finger.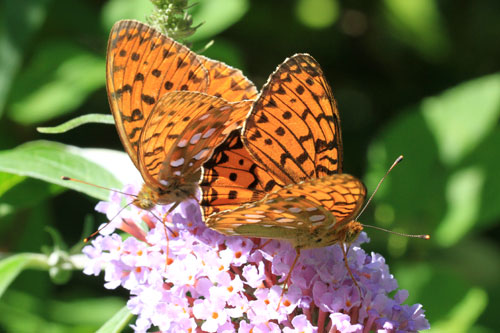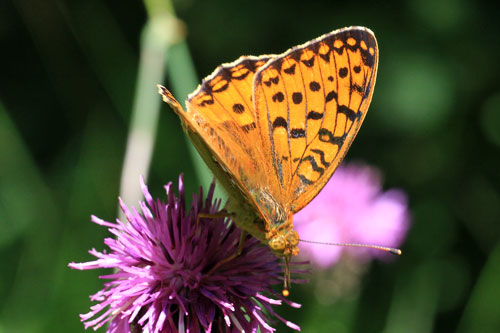 Piedmont, Italy, June 2011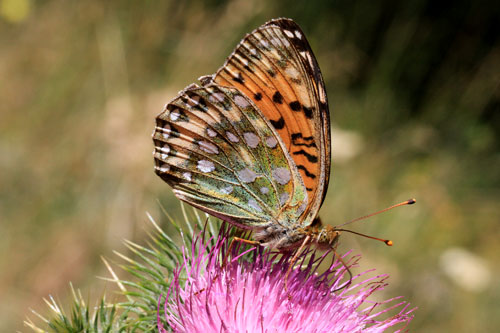 Montes Universales, Spain July 2011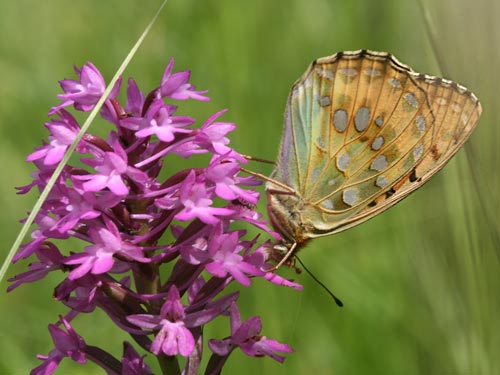 Geneva, Switzerland, June 2007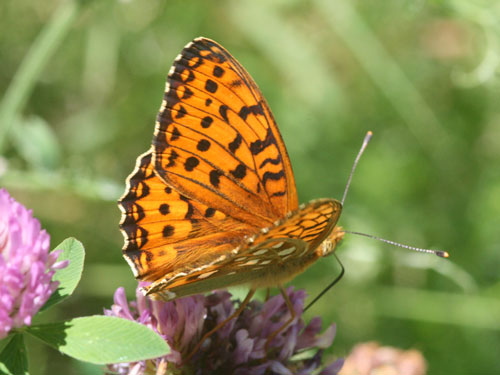 Valais, Switzerland, June 2008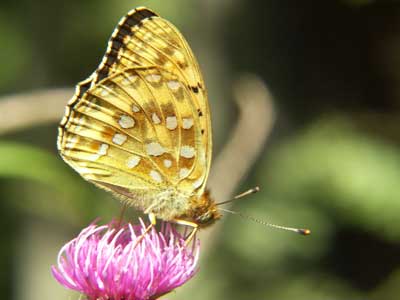 Valais, Switzerland, July 2005
An unusually brown example.