Satyrus actaea
Black Satyr
euroButterflies
by Matt Rowlings
copyright © 2003-2023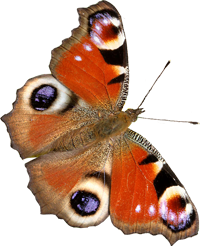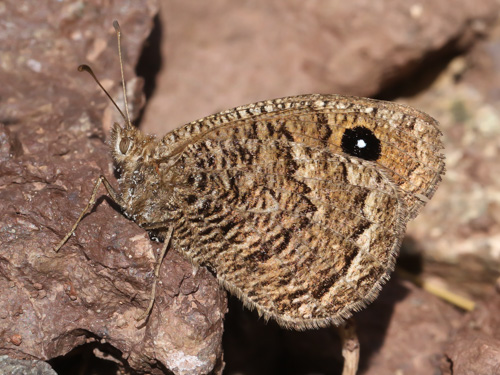 High Atlas, Morocco, August 2019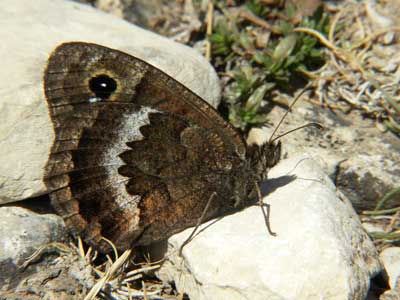 Alpes de Haute Provence, France, August 2005
Field notes and information
It is a variable butterfly, that fades significantly with age and thus needs attention during identification.
Identification & Similar species: Similar to the great sooty satyr, S. ferula, which has two or more spots on the forewing. There may be a small second spot occasionally in actaea. Upperside of male with andriconal patch (wings are usually held closed when not flying). The underside hindwing discal line has sharp angles, particularly beyond the cell, vs relatively smooth. Size of both species is very variable. The species overlap in south France and northeast Spain, the current species flying to the west.
Distribution & Flight: Much of the Iberian peninsular and Mediterranean France. From June, more usually July to August.
Habitat & Behaviour: Hot dry grassy rocky places from low to alpine levels. Often amongst open scrub or woodland.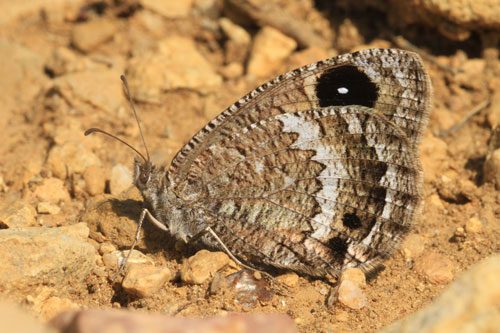 Montes Universales, Spain, July 2011
A huge eyespot!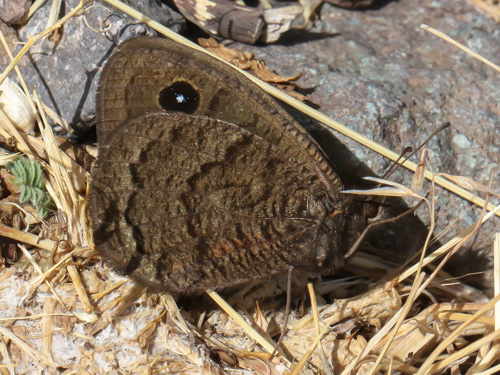 High Atlas, Morocco, August 2019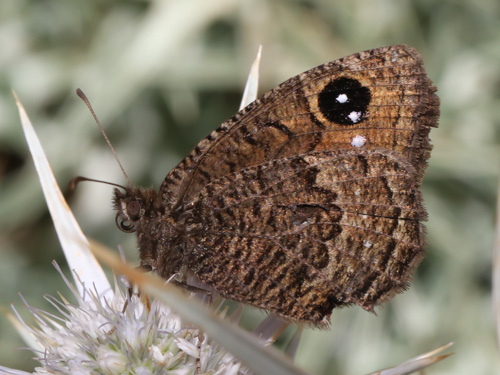 High Atlas, Morocco, August 2019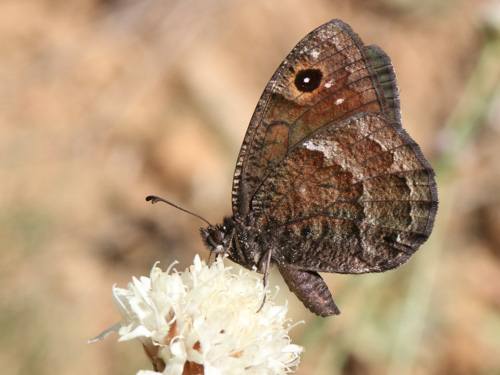 Huesca, Spain, July 2017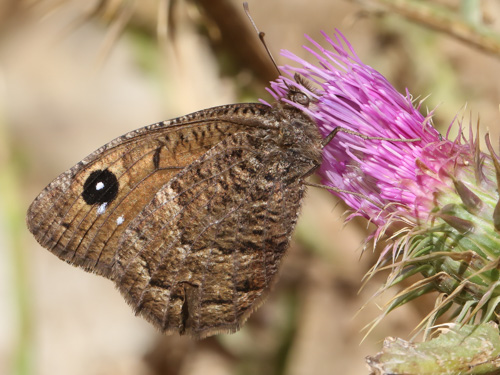 High Atlas, Morocco, August 2019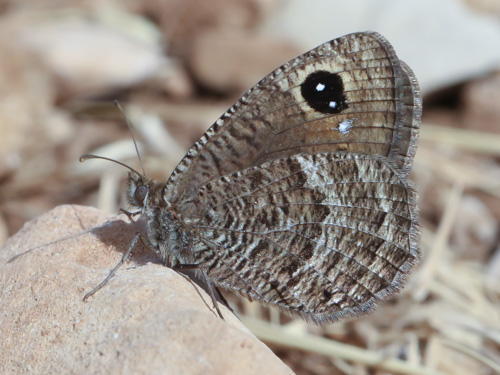 Middle Atlas, Morocco, August 2019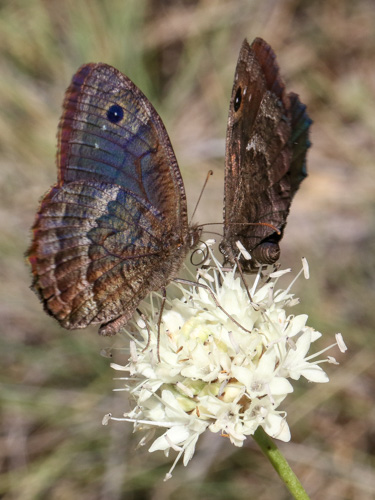 Huesca, Spain, July 2017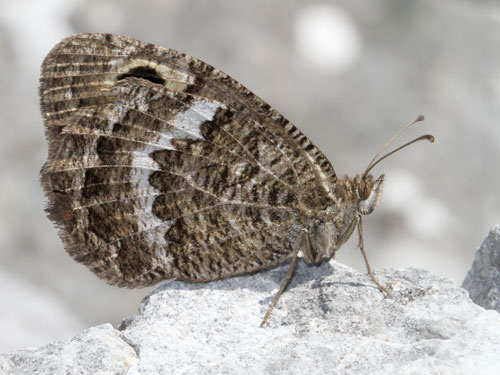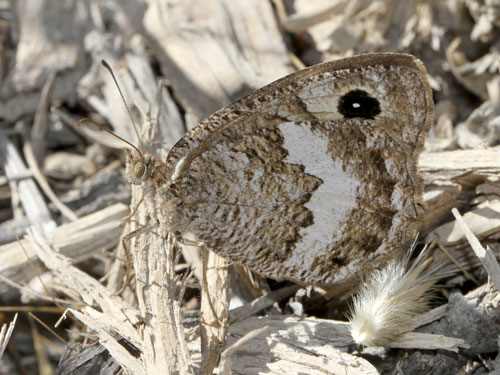 Var, France, July/August 2010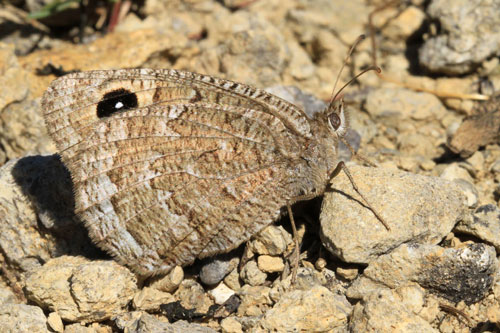 Montes Universales, Spain, July 2011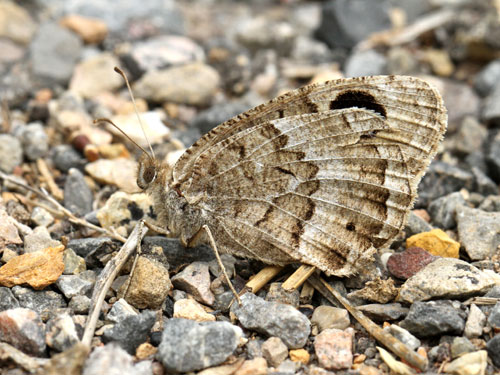 Almeria, Spain, July 2013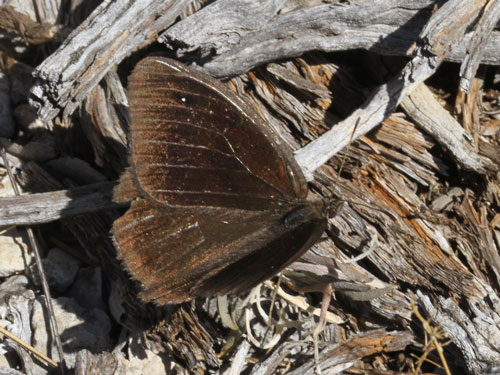 Var, France, July/August 2010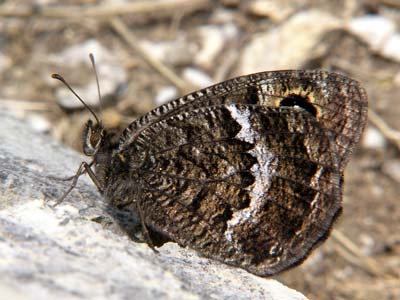 Provence, August 2004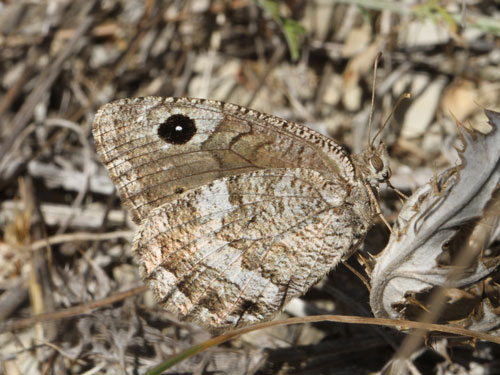 Var, France, July/August 2010