Aglais urticae
Small Tortoiseshell
euroButterflies
by Matt Rowlings
copyright © 2003-2018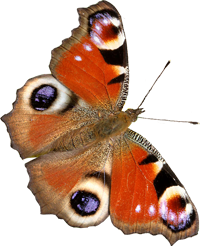 Vaud, Switzerland, June 2011
Vaud, Switzerland, March/ April 2010
Field notes and information
One of the best known butterflies in Europe. It is widespread and common, although appears to be suffering from a serious reduction in numbers in the UK that started in the mid to late 2000s.
Identification & Similar species: The bright orange upperside ground colour, dark basal area on the hindwing, pale patches along the forewing costa and its smaller size help separate it from the much less frequent large tortoiseshells Nymphalis species.
On Corsica and Sardinia, it is replaced by the taxon ichnusa. This is now often considered a full species, although doubts remain as bred specimens revert to the more typical formurticae. It is separated by distribution and reduced upperside black markings in the basal area of the hindwing and two discal spots on the forewing.
Distribution & Flight: All Europe. Not north Africa.
Habitat & Behaviour: Very diverse habitats. An avid feeder, it will take nectar from flowers wherever they are found frequently in gardens and towns.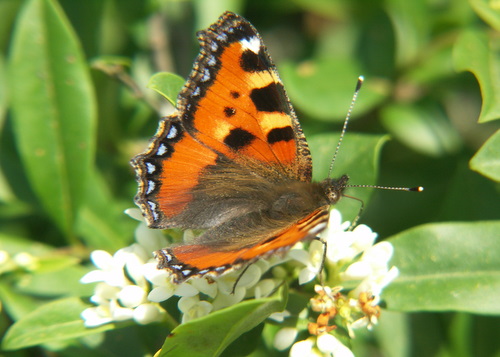 Jura, France, July 2006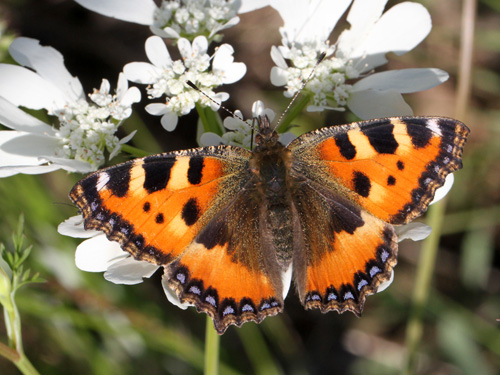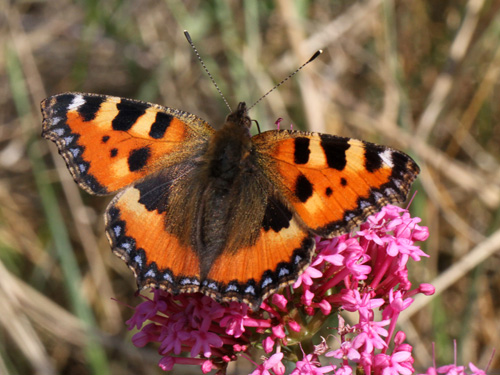 Valais, Switzerland, May 2014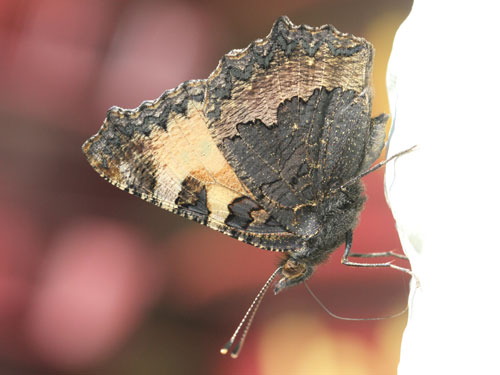 Isère, France, July 2013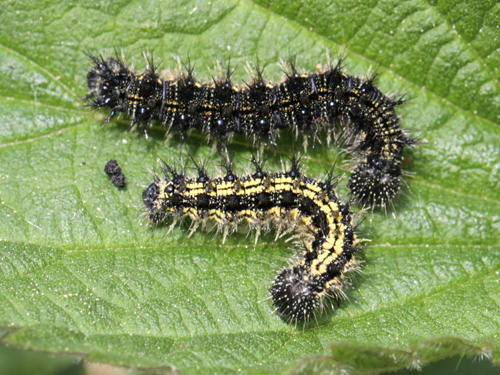 Vaud, Switzerland, May 2014
Different colour forms.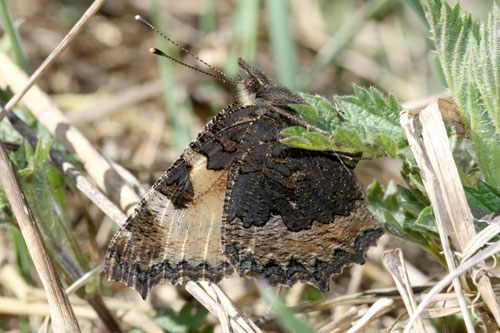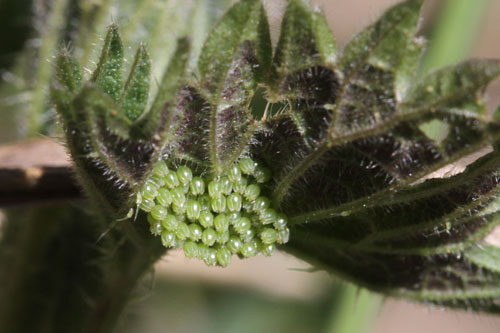 Valais, Switzerland, April 2011
Laying eggs on young growth of stinging nettle Urtica dioica.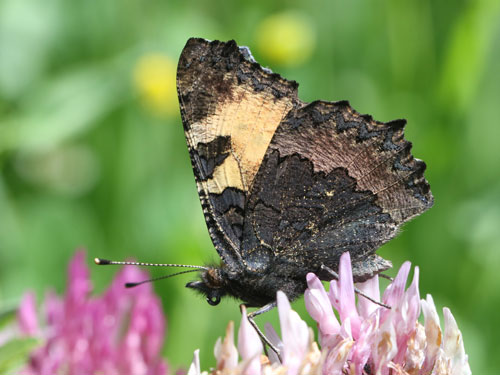 Vaud, Switzerland, May 2015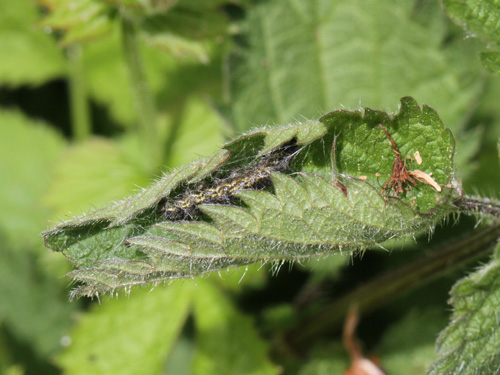 Vaud, Switzerland, May 2014
Larval tent.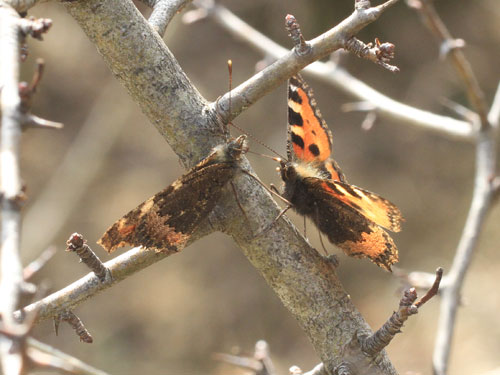 Valais, Switzerland, March 2012
Rarely seen courtship.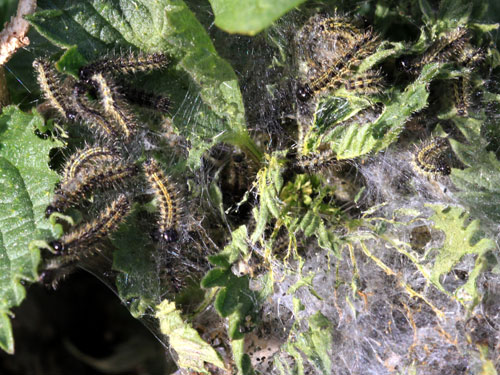 Valais, Switzerland, March 2012
The silk forming the larval nest can be seen.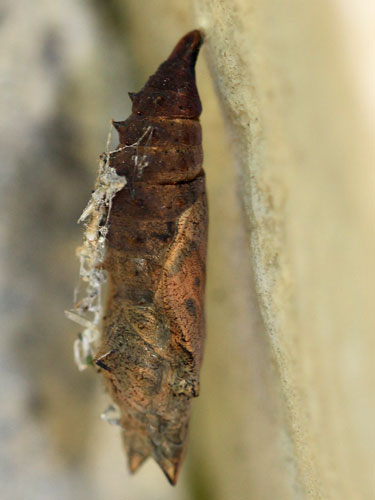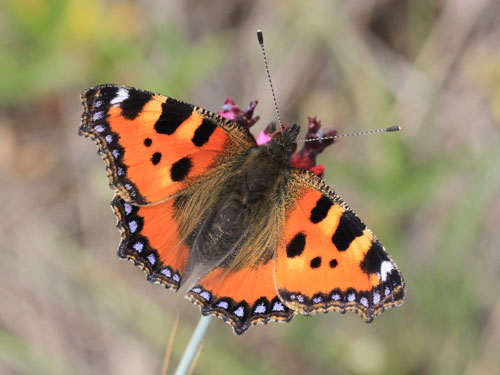 SW Serbia, June 2012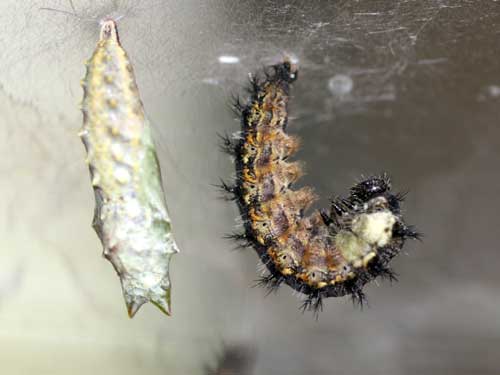 Vaud, Switzerland, April 2009
Pupation underway.
Valais, Switzerland, April 2008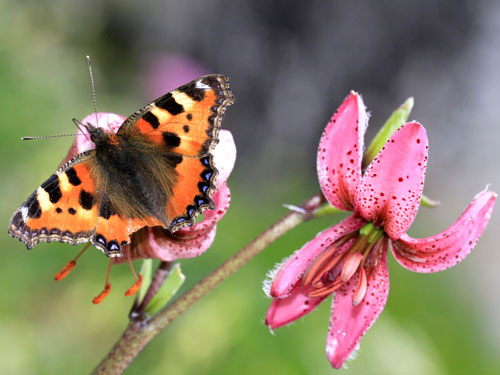 Valais, Switzerland, August 2012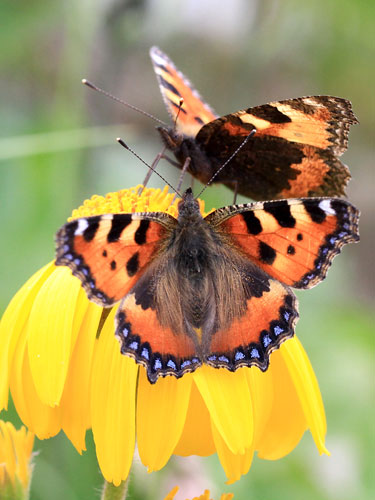 Valais, Switzerland, August 2012