Cyaniris semiargus
Mazarine Blue
euroButterflies
by Matt Rowlings
copyright © 2003-2021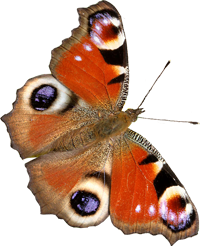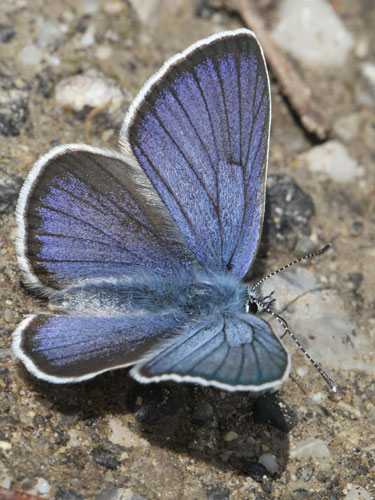 Vaud, Switzerland, May 2010
Male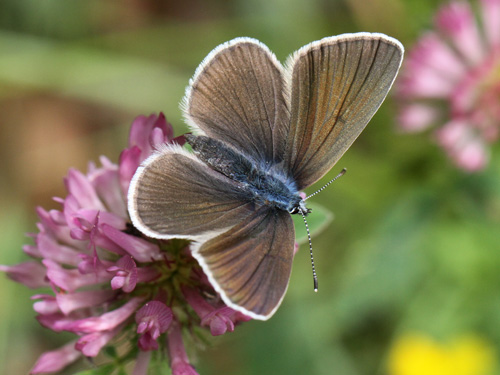 Vaud, Switzerland, May 2014
Female
Field notes and information
A widespread and readily encountered in hills and mountains of most of Europe. Usually however I only find one or two at a time. It is rather more sporadic in Spain and in north Africa it is only found in the High Atlas of Morocco. There are very old records from the UK but it hasn't been seen there since the middle of the 18th century.
Identification & Similar species: Generally much larger than similar species, but in photographs this is not always obvious and can cause confusion. The spot in space 6 of the underside hindwing forms an obtuse angle with the two spots next to it. In other similar species, notably the small and osiris blues, Cupido minimus & C. osiris, this spot creates an acute angle. On the upperside, the black borders and the white fringes are narrow relative to some of the Plebejus species which could look similar from the upperside.
Distribution & Flight: Europe, except he UK and most of north Scandinavia. Sporadic in Spain and only from the High Atlas in north Africa. Several broods from end April/ May to late summer.
Habitat & Behaviour: Grasslands and meadows often in damp places. Frequently takes nectar and salts from damp patches, mud and cow pats etc.
Variation: Size and the extent of the blue scaling in the underside basal area are variable.
The subspecies helena flies in south Greece. It is very distinctive with orange submarginal markings well developped. Until recently it was considered as a separate species. I have a separate species page for this taxon.
In central Greece, subspecies parnassia is found: In my experience it is rare, but that may be my luck rather or bad timing than the true status of this taxon. It has limited orange on the underside hindwing.
From Morocco maroccanus has much more extensive black borders on the upperside.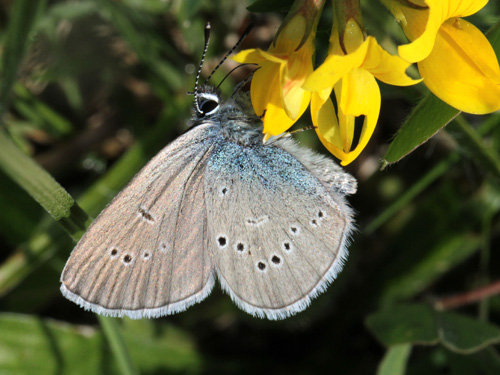 Genève, Switzerland, June 2014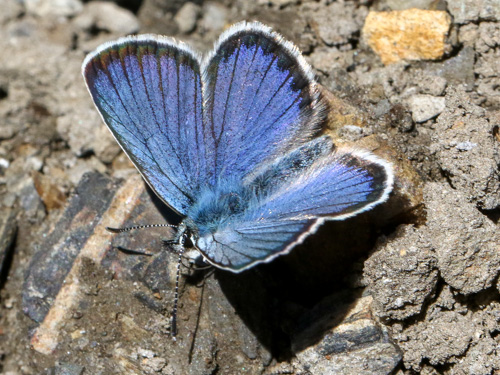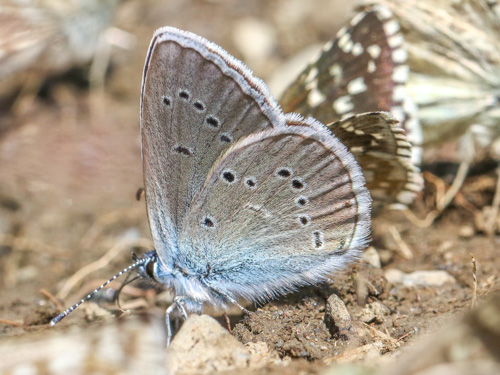 Hautes-Pyrénées, France, July 2018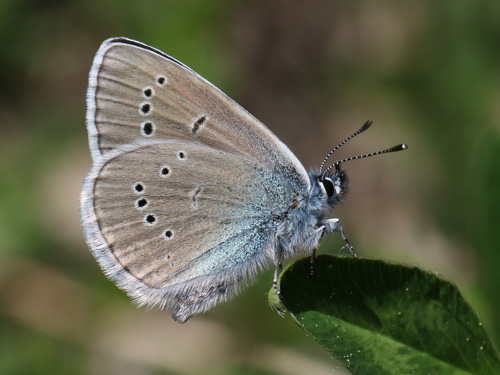 Valais, Switzerland, May 2018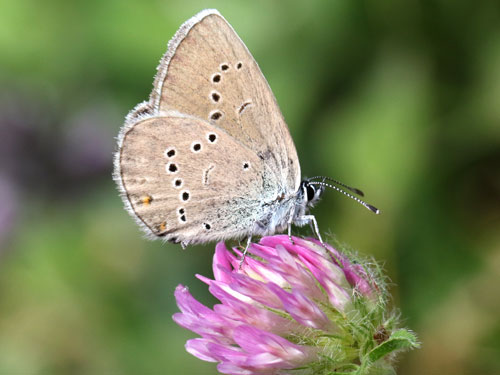 Macedonia, Greece, July 2016
ssp. parnassia with rudimentary orange spots on the hind wing. It's found in northern Greece.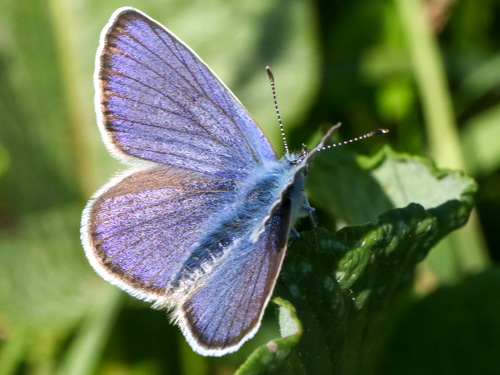 Vaud, Switzerland, May 2017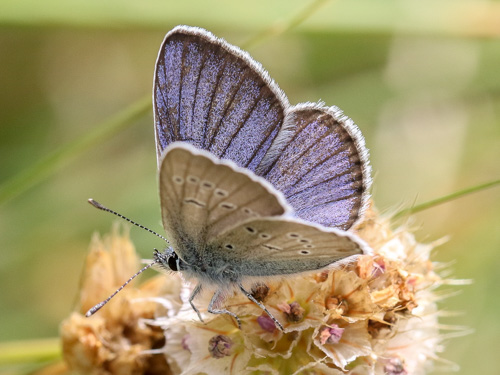 S Greece, July 2018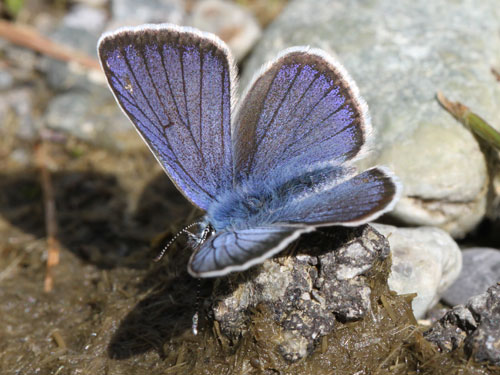 Valais, Switzeland, June 2013
Valais, Switzerland, July 2016
With C. minimus, small blue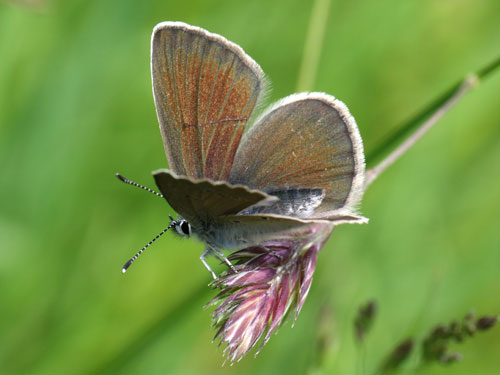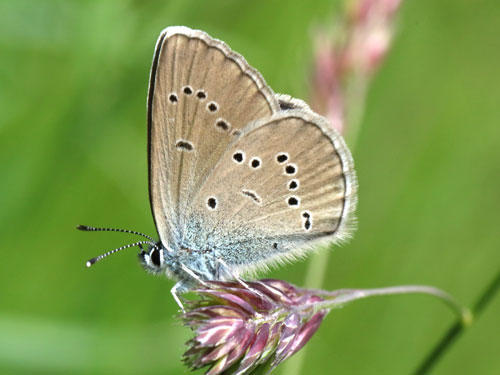 Valais, Switzerland, June 2015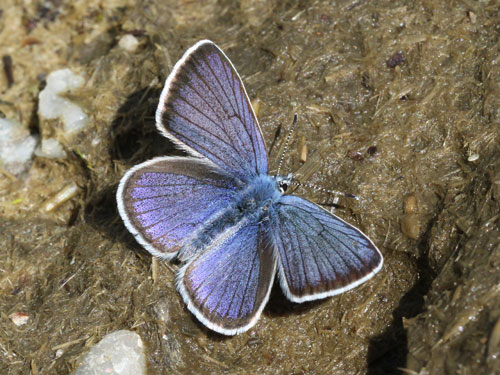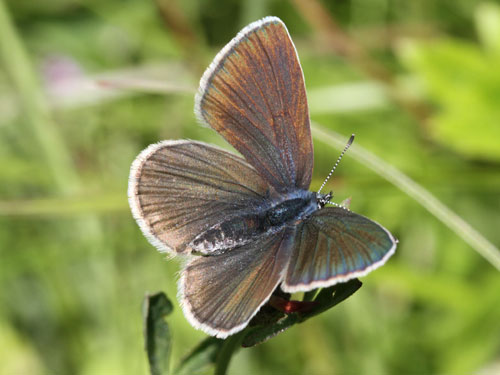 Valais, Switzeland, June 2013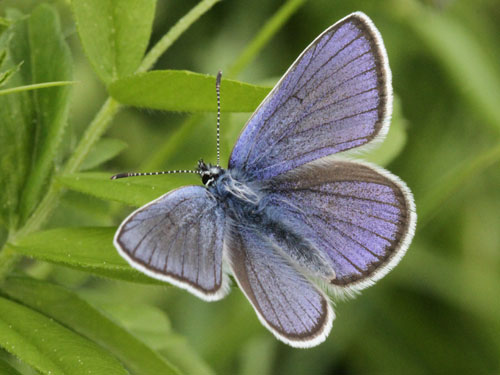 Vaud, Switzerland, May 2013
Vaud, Switzerland, May 2011
Female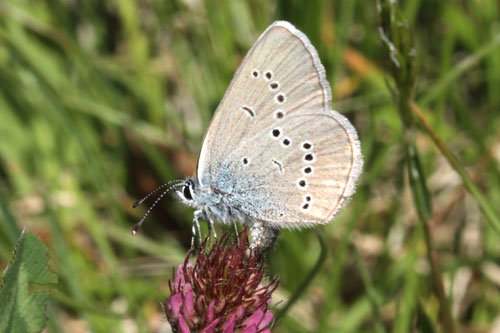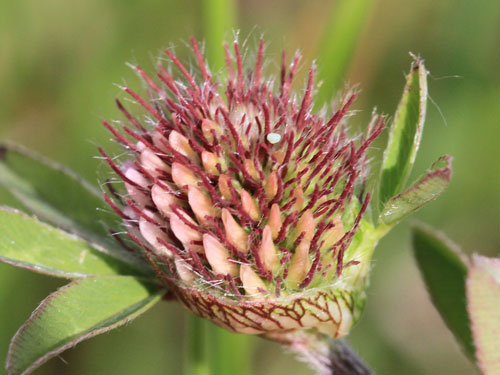 Vaud, Switzerland, May 2011
Egg laying.
Valais, Switzerland, June 2011
High Atlas, Morocco, July 2005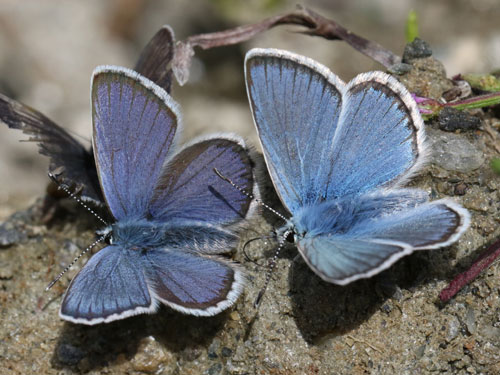 Valais, Switzerland, July 2015
With an eros blue P. eros.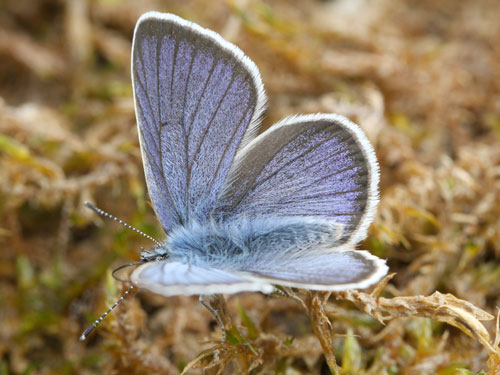 Vaud, Switzerland, May 2010