Hipparchia semele
Grayling
euroButterflies
by Matt Rowlings
copyright © 2003-2023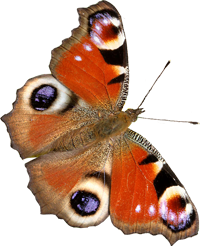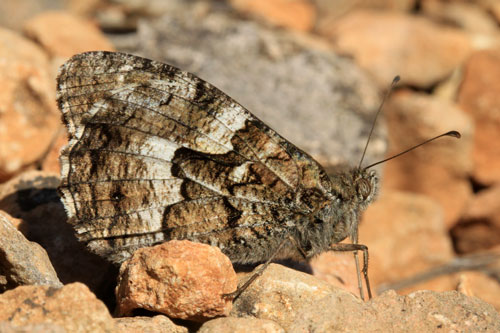 Burgos, Spain, July 2011
Valais, Switzerland, September 2006
Field notes and information
A widespread species, often common in the right habitats.
Identification & Similar species: This is a "model" for the a number of Hipparchia species. The group is actively speciating and taxonomy is complex evolving at the moment across Europe. As there is generally little overlap between the similar species, identification best started with knowledge of which species are presented in the given location.
Distribution & Flight: Extends from Spain and Italy and the northern Balkans to Scandinavia and the UK. Seemingly coastal in northern countries.
Habitat & Behaviour: Dry heathland or grassy places. As with all Hipparchia it doesn't open its wings when at rest, prefering to either angle its wings towards the sun to heat up or into the sun to minimise heating.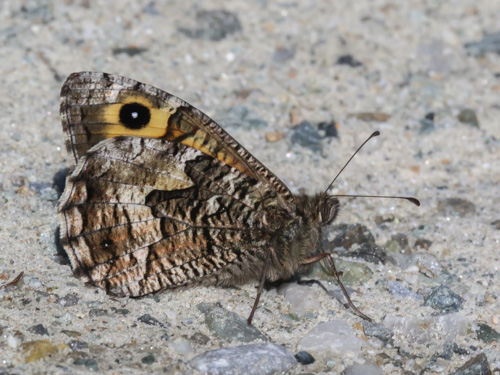 Valais, Switzerland, June 2019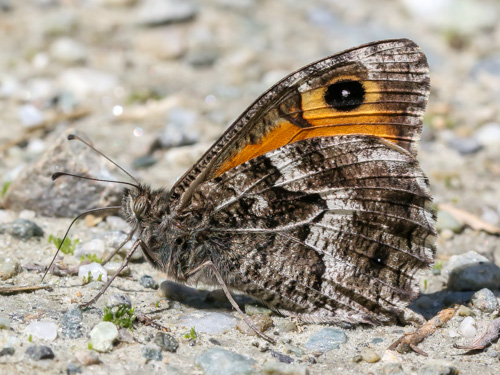 Valais, Switzerland, July 2021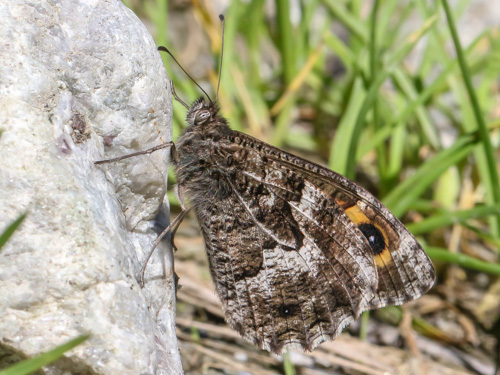 Valais, Switzerland, July 2021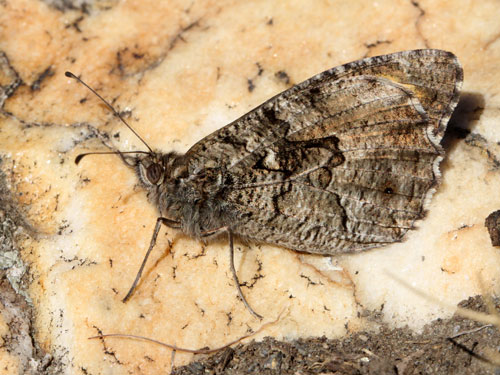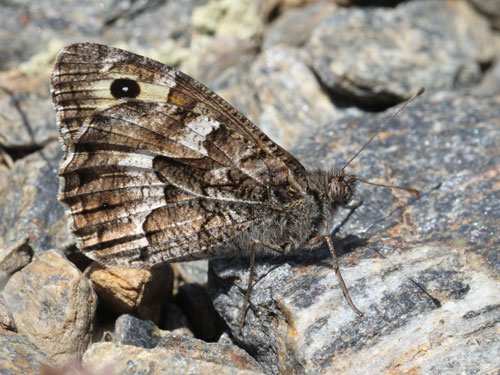 Sierra Nevada, Spain, July 2013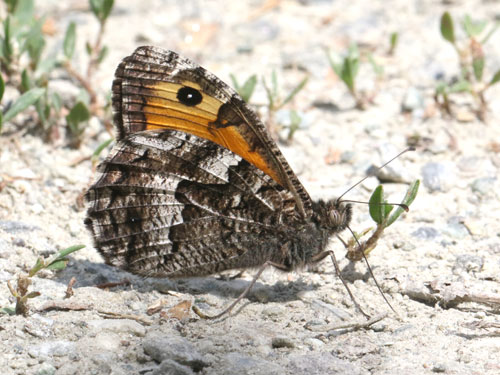 Valais, Switzerland, June 2015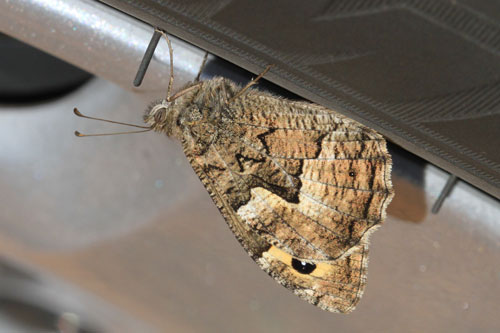 Burgos, Spain, July 2011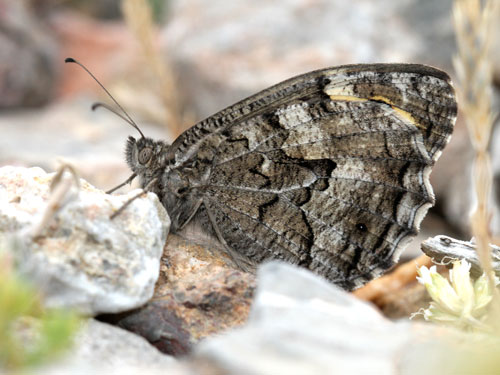 Almeria, Spain, July 2013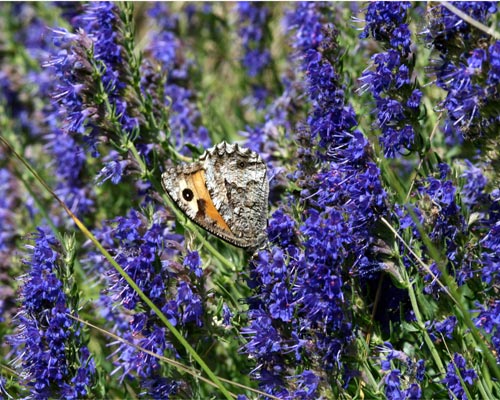 Valais, Switzerland, September 2007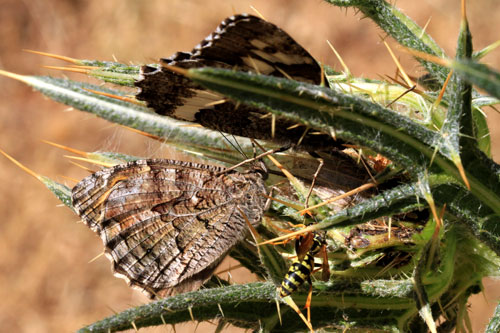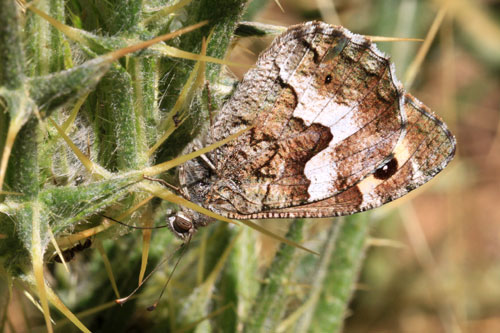 Montes Universales, Spain, July 2011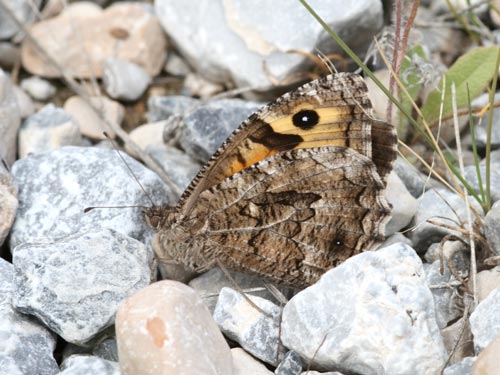 Andalucia, Spain, May 2008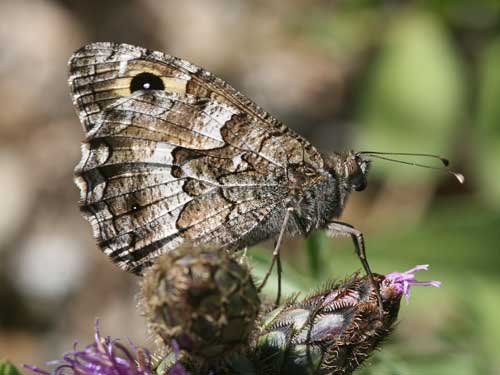 Alpes de Haute Provence, France, July 2009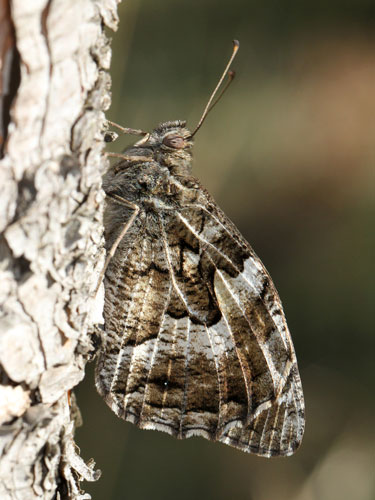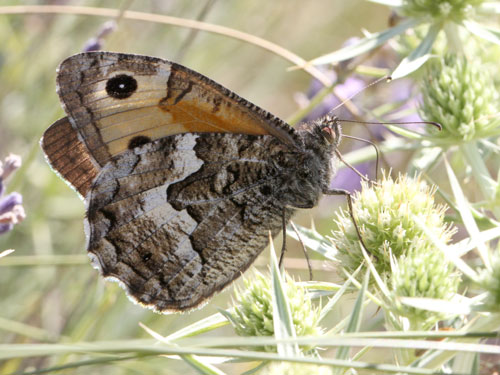 Var, France, July 2010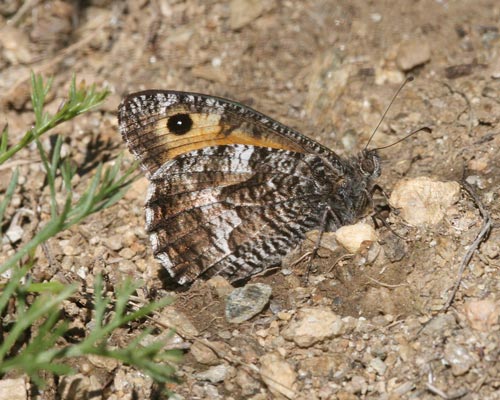 Valais, Switzerland, September 2007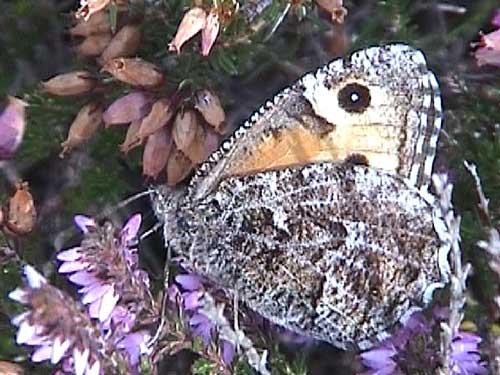 Dorset, UK, July 2000