Polyommatus punctifera
Spotted Adonis Blue
euroButterflies
by Matt Rowlings
copyright © 2003-2023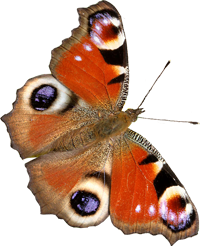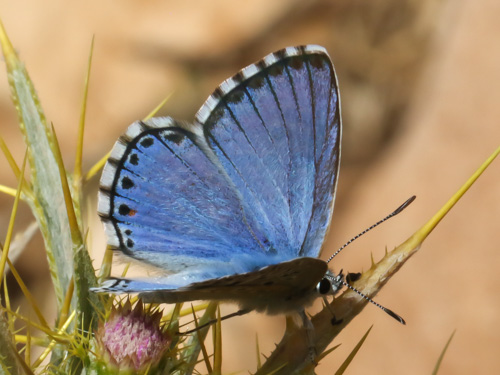 Middle Atlas, Morocco, August 2019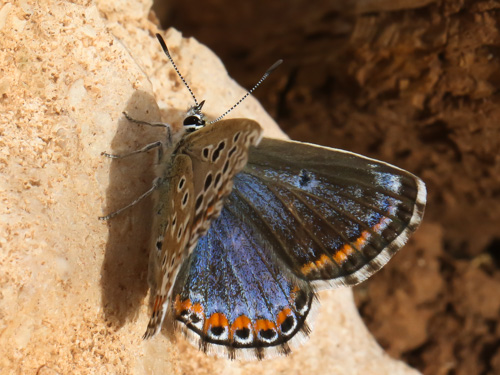 Middle Atlas, Morocco, August 2019
Field notes and information
In north Africa, this species replaces its very close relative the adonis blue, L. bellargus.
Identification & Similar species: Chequering of the fringes is characteristic. Males have a row of submarginal spots on the upperside hindwing. This is also present in some examples of the adonis blue, L. bellargus, in Europe.
Distribution & Flight: Only from north Africa in hills and mountains. Double brooded (at least) in May/ June and September.
Habitat & Behaviour: The habitat is anywhere grassy amongst hills away from the coast. These may be very sparsely grassed areas too but more usually it is in meadows near woodland. It is widespread and common, so is easy to find in the right area.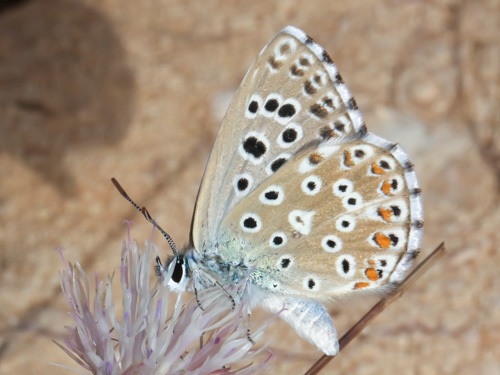 Middle Atlas, Morocco, August 2019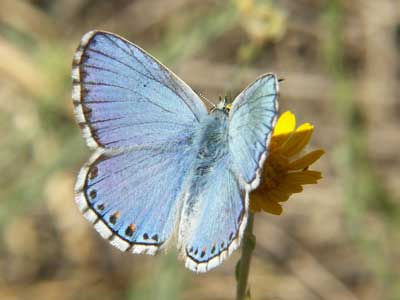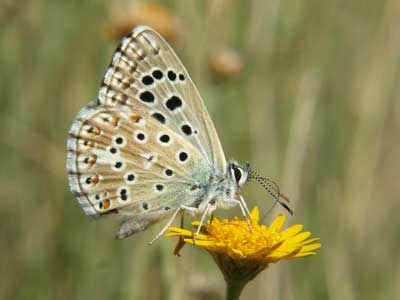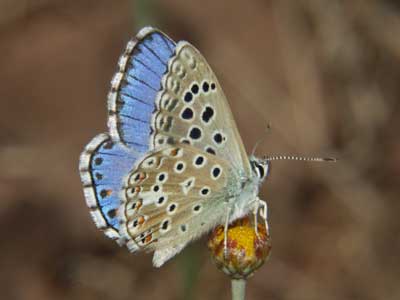 High Atlas, Morocco, July 2005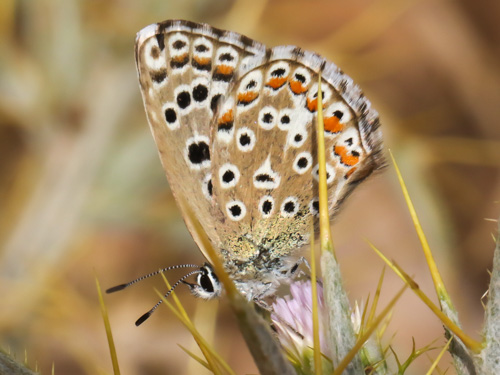 Middle Atlas, Morocco, August 2019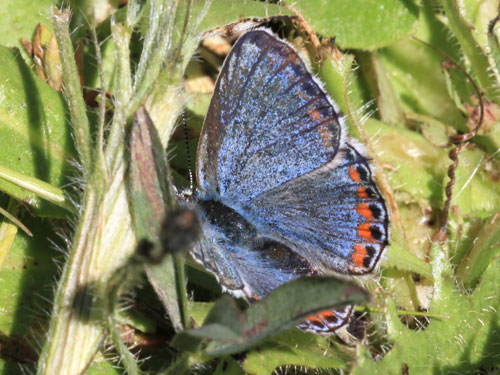 Anti-Atlas, Morocco, April 2013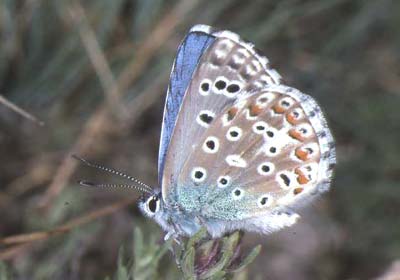 Anti Atlas, Morocco, May 1996
(c) Peter Rowlings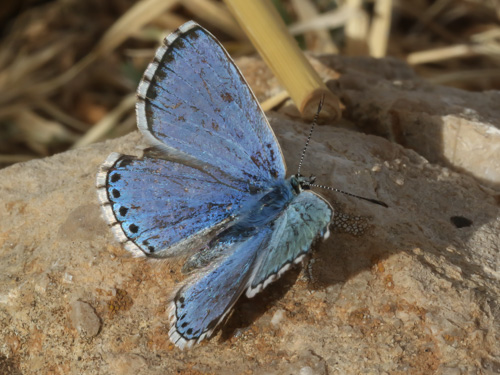 Middle Atlas, Morocco, August 2019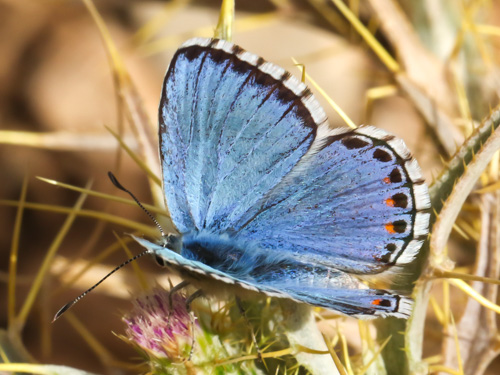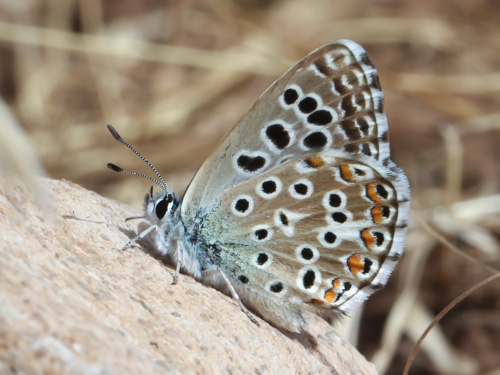 Middle Atlas, Morocco, August 2019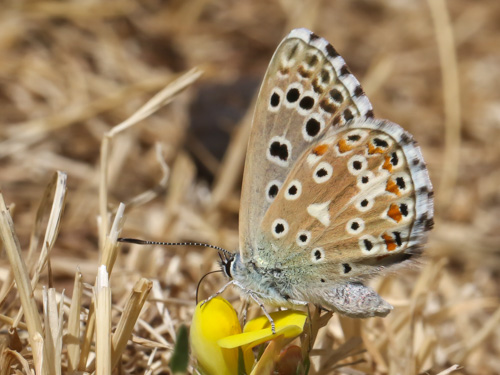 Middle Atlas, Morocco, August 2019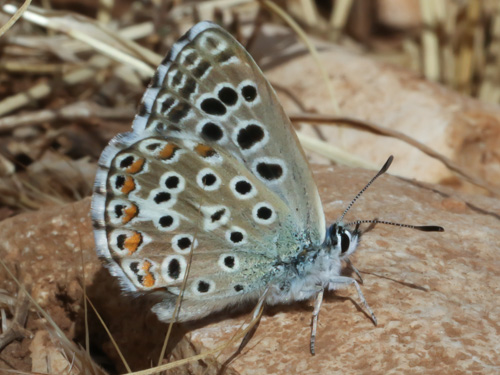 Middle Atlas, Morocco, August 2019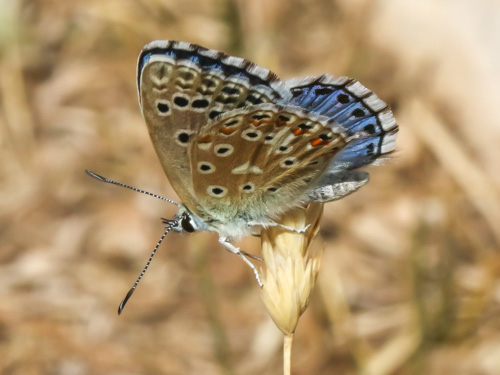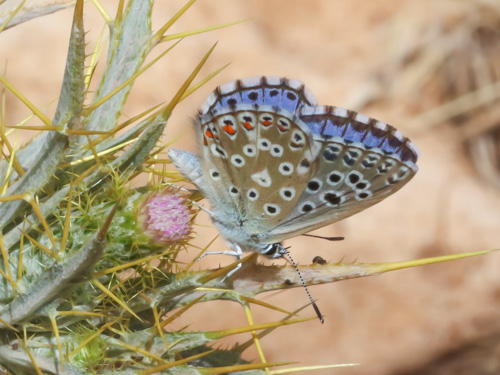 Middle Atlas, Morocco, August 2019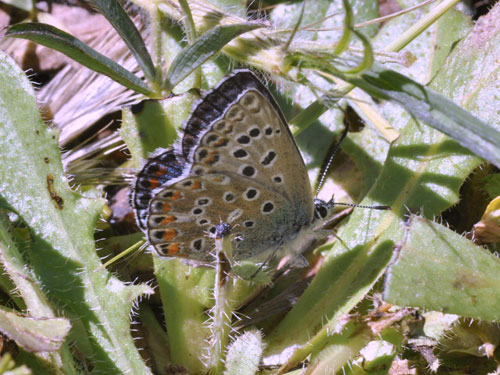 Anti-Atlas, Morocco, April 2013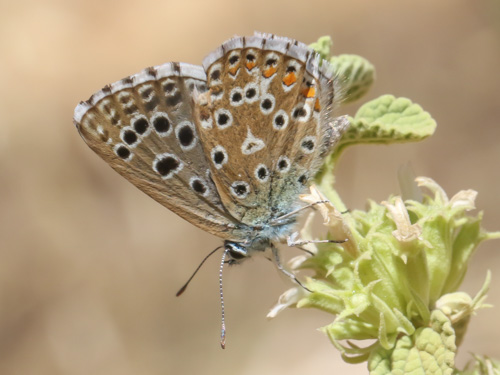 Middle Atlas, Morocco, August 2019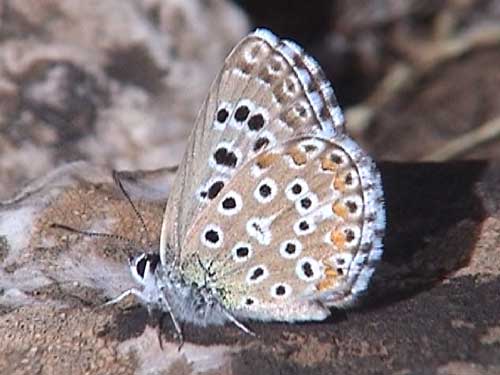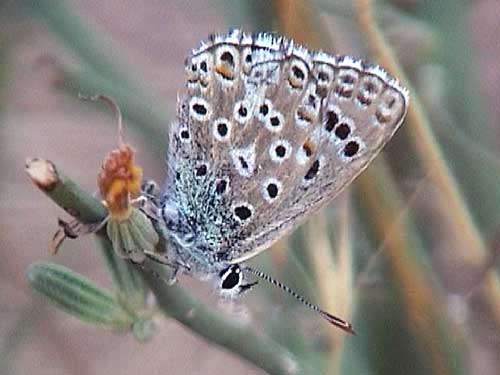 Middle Atlas, Morocco, September 2001
Middle Atlas, Morocco, August 2019